In Stride
Runners, Stick to This Side of the Road
Six tips to get you home happy, and in one piece.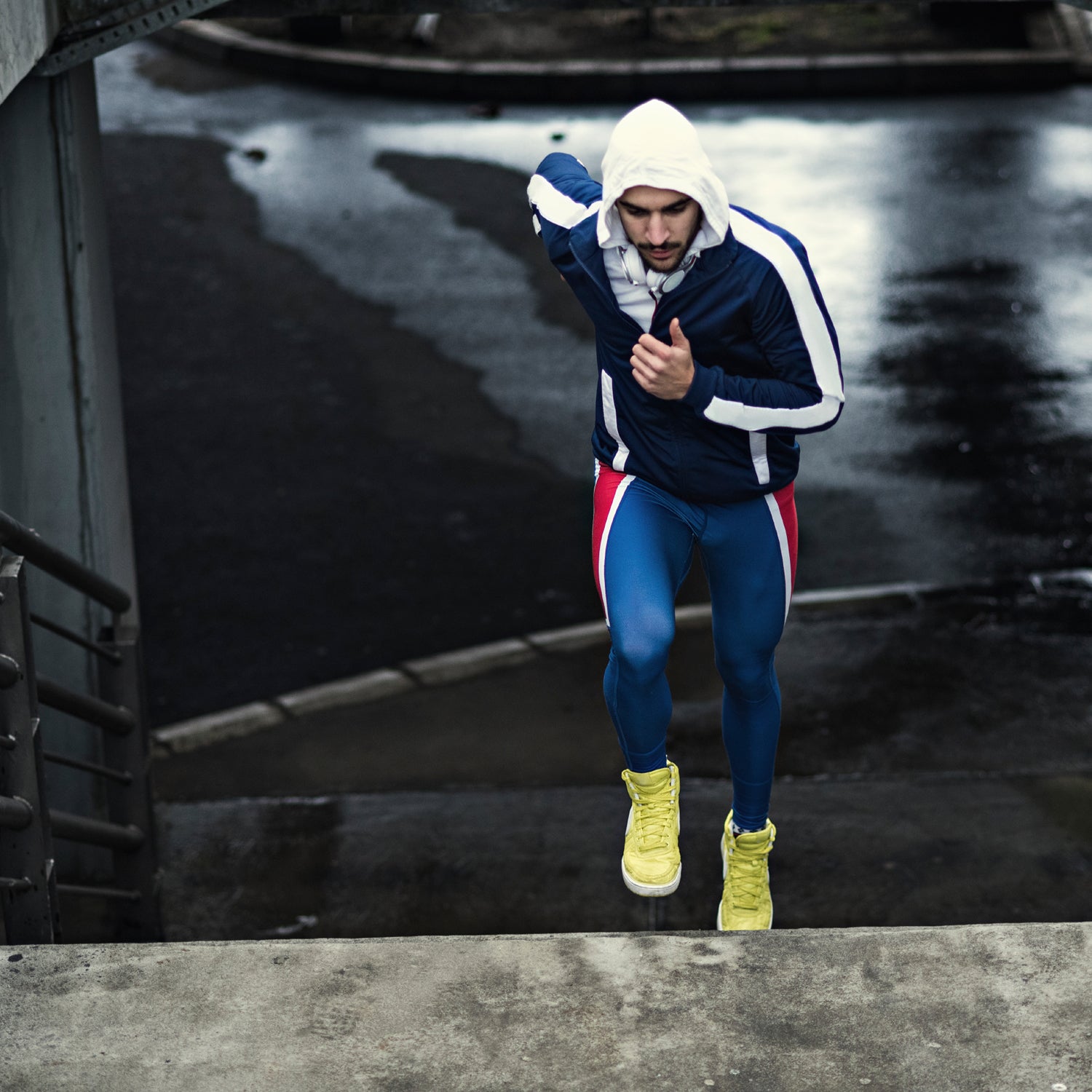 iStock(Photo)
Heading out the door? Read this article on the new Outside+ app available now on iOS devices for members! Download the app.
If you keep tabs on aging rockers and their brushes with the law, chances are you read about a recent incident involving David Crosby and an ill-fated roadside runner in California. Crosby was driving about 50 miles per hour in a black Tesla when he slammed the runner from behind. The runner suffered several fractures and lacerations after impact, and needed to be airlifted to a Santa Barbara hospital. Crosby, 73, who was driving the speed limit at the time, maintained that he was blinded by the sun and didn't see the runner, who is expected to make a full recovery.
It all seems like an unfortunate accident, but there's a catch: The runner, it appears, was running with traffic, not against it. Though not illegal on a national level, that move goes against common sense.
You should always run on the side of the road facing oncoming traffic. The majority of runners already know this, but every now and then I still see people huffing along with traffic on a two-way stretch of road outside Santa Fe, where I live. (New Mexico, by the way, is ranked the second worst state for pedestrian fatalities, after Delaware.) I always wonder if these runners are mildly suicidal or just choose to temporarily forswear common sense while releasing endorphins and blasting Katy Perry on their iPods.
And it is just common sense. You want to see traffic that's coming at you because you want to give yourself a chance to get out of the way, even if that means a last-second, headfirst dive into some gnarly sagebrush. (I haven't had to do this. Yet.)
That pedestrians should keep left is also the official stance of the U.S. Department of Transportation, whose latest statistics show that while U.S. traffic fatalities declined by nearly 25 percent from 2003 to 2012, likely due to better vehicle safety features, the number of pedestrian fatalities in traffic accidents has remained constant.
I'm not saying runners trotting along with traffic are solely responsible for the steady annual number of pedestrian deaths. But it's one thing that we, as runners, can control and easily change to up our chances of making it home whole. Yes, we like to pick on squinting geriatrics for their impaired ability behind the wheel. Yes, the proliferation of cell phones in recent years has diverted drivers' attention when they should be focusing on the road. We all know we shouldn't text while driving, but many people still do it. Ditto, social media. Would you feel safe running with your back towards traffic if you knew some 17-year-old was bombing up the road in a mammoth SUV while editing his Facebook profile?
Of course, the wise thing to do is to avoid such a situation altogether and restrict your running to trails and car-free paths, but sometimes we don't have a choice. So, at the risk of sounding like an overprotective mama, here are a few simple reminders on road running:
Keep left. You learned this when you were a kid. Stick to it.
Two exceptions to the previous rule: 1. Go to the right side of the road if it has a significantly wider shoulder, in which case you won't really be running on the road anyway. 2. Run with traffic if visibility for drivers in the other direction is severely impaired, e.g. from sunlight or a hail storm. (Why are you running in a hail storm?)
Wear bright, reflective colors when running in poor visibility.
Ditch your headphones for runs when you're sharing the road.
If you have to run with vehicular traffic, try to avoid doing it at night. USDOT statistics show that in recent years approximately 70 percent of pedestrian fatalities occurred between 6 p.m. and 5:59 a.m. If you absolutely must run in the dark, wear a bright headlamp.
And that's it. Easy tips that will help you stay out of morbid local news headlines.
"Living," as Jackson C. Frank once wrote, "is a gamble, baby," but you might as well hedge your bets.
Lead Photo: iStock