Does Persistence Hunting Really Work?
A group of ten ultrarunners attempted to chase down a pronghorn antelope in Northern New Mexico to answer the question of how humans evolved with a remarkable capacity for endurance running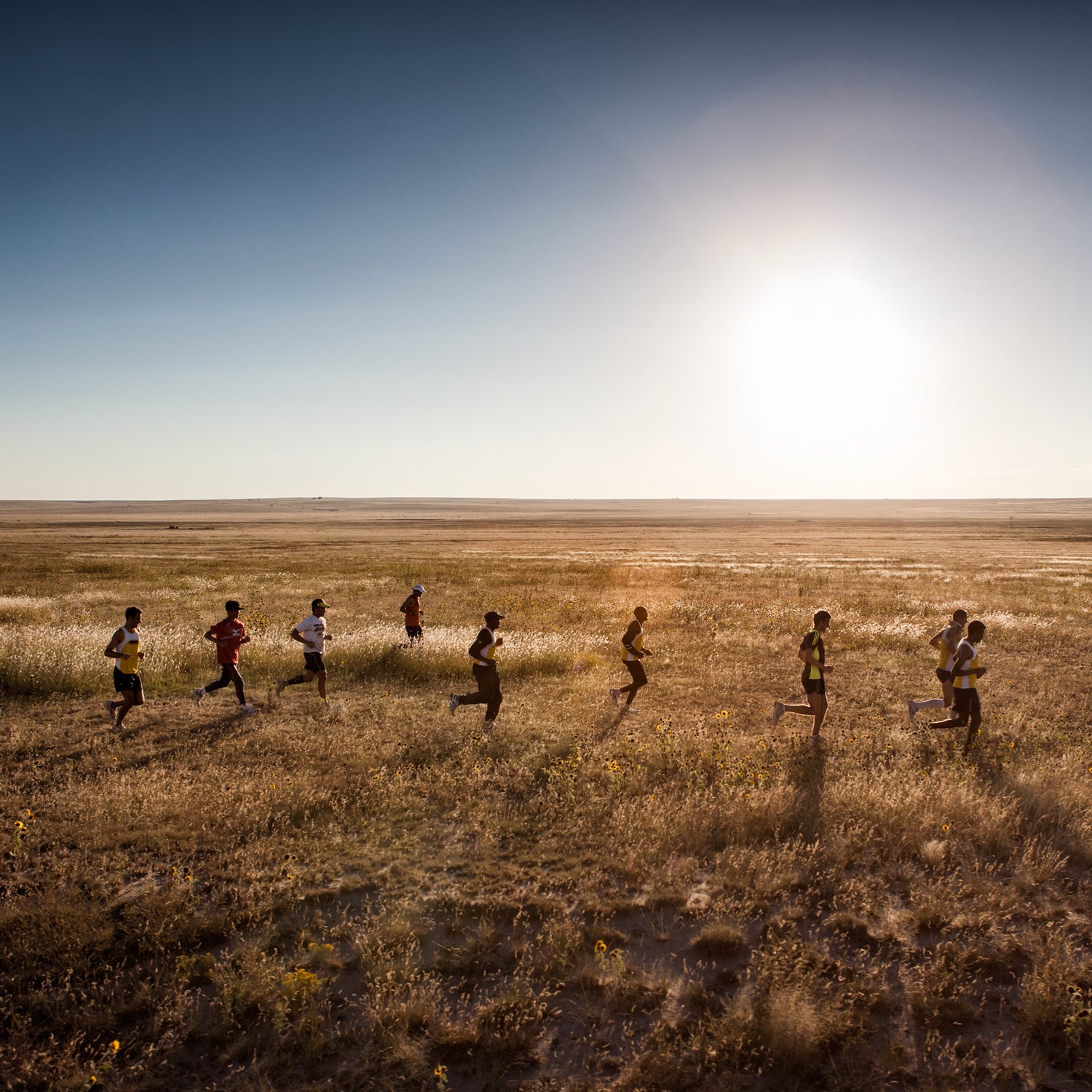 Heading out the door? Read this article on the new Outside+ app available now on iOS devices for members! Download the app.
Christopher McDougall's best-selling 2009 book Born to Run posited the theory that human beings were once "persistence hunters"—that is, our ancestors would stalk quick-footed predators like antelope across the plains of Africa for days on end, until the beasts finally succumbed to exhaustion. If true, it would go a ways toward explaining how homosapiens evolved to run the kinds of long distances exhibited in sports like ultrarunning. 
A new documentary, released July 1 on Vimeo, puts that theory to the test. Fair Chase, based on a 2011 Outside article by Charles Bethea, follows ten distance runners across the high plains of Northern New Mexico over a single day in August of 2011 as they attempt to chase down a pronghorn antelope.
A handful of indigenous tribes still practice this method, including Kalahari bushmen of Botswana and the Raramuri people of Northern Mexico. We talked with Emma Tammi, co-director on the film, to see how the film's cohort of joggers fared, and whether she still believes persistence hunting could be a viable explanation for our evolution as runners. (Warning: Spoilers ahead.)
OUTSIDE: First of all, did it work—did they catch the antelope?
TAMMI: Well, the team basically ran a marathon over rough New Mexico ranch land in brutal August heat. They knew they couldn't run faster than the antelope, but that they had a shot at exhausting it after many hours. It was an experiment but also a run for dinner—not another first place—which made them all the more inspired. Did they succeed? You'll just have to watch.*
What were the challenges of filming a daylong chase through the plains?
Keeping up with the runners. It's crazy watching the film—it looks like they're going for a jog on a summer's day. But the terrain is much more insane than it looks, and they're going very fast. We have ATVs, bikes, and a drone at one point.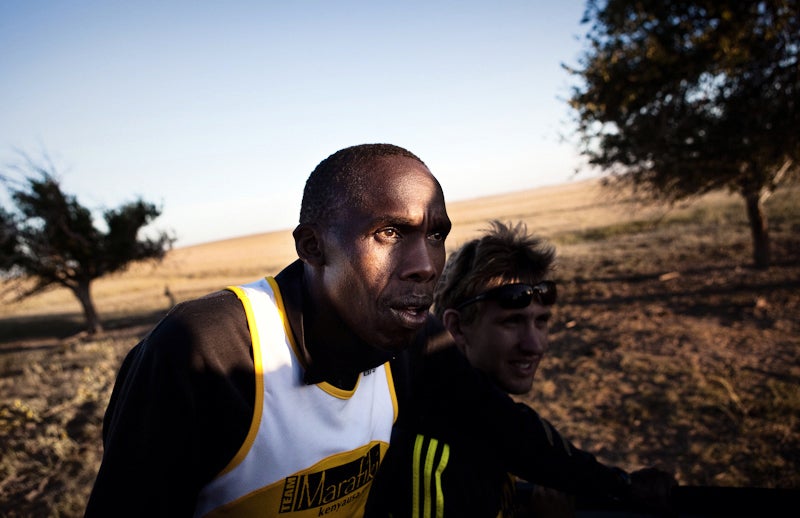 But it raises questions about how we get our meat in 2015 versus early in human history, and which one is more humane? Some of the runners were actually from Kenya and had done persistence hunting at home as kids. They had chased larger animals and had used dogs. For the Kenyan guys, this wasn't anything controversial. For some of the American guys, telling their friends, they were like "whoa, don't hurt the animal." One of our runners was a vegetarian. He loves a challenge and loves to be a part of it. He'd take much more issue with a cow farm than he would with a pack of people chasing down one antelope.
Were there any surprises or big revelations?
I think that all of the guys involved—and certainly us as filmmakers—started feeling connected to the biology of our bodies and really started to think about why our bodies are able to run long distances. Certainly getting in touch with some sort of ancestral custom and habit was really interesting. It was inspiring and a little superhuman, quite frankly. Whether you're a marathoner or not, it's an infectious passion.
Are you partnering with any researchers to bring your findings to the scientific community?
We haven't done that in any formal way, but we do interview two scientists and authors in the film. They complement the runners' personal journey with the science behind humans and antelopes as runners. There are all these cave paintings of humans chasing down antelope. Daniel Lieberman** [a Harvard scientist interviewed for the film] has done a lot of research on why it's better to run barefoot. He breaks down a lot of the biology in the film.
What kind of argument can you make for persistence hunting now?
I don't know if it's an argument for persistence hunting as much as it opens up questions about how we live. Some of the runners talked about getting so close to catching the antelope, something primal kicked in, something they had never experienced before. The camaraderie they felt was special. Not living in tribes anymore and going after meat for basic survival, they felt some human instincts that were exhilarating. Beyond the biology of why we're born to run, it was really exciting.
Are these guys going to try again?
There's no follow up chase slated, but the guys are open to trying it again. Maybe they'll inspire someone else to try the next persistence hunt.
What do you want viewers to take away from this film?
After we finished filming, and during it, I felt inspired to run. Regardless of whether or not it inspires you to run, it will inspire you to find a challenge outside your comfort zone and go after it. Some of the runners are professionals, but a lot of these guys have other full-time jobs and they live their lives for the next challenge. That's why we called the film Fair Chase. Metaphorically, the chase is never over. The next challenge is on the horizon.
*This reply was altered from its original language at the request of the filmmakers, who asked that the end of the film not be spoiled.
**Correction: A previous version of this story incorrectly spelled Daniel Lieberman's name.
Lead Photo: Ryan Heffernan Photography