Hey, Gear Heads: Your Dream Job Just Opened Up
Columbia Sportswear announces it will pay two people a full six-month salary, plus benefits, to test gear around the world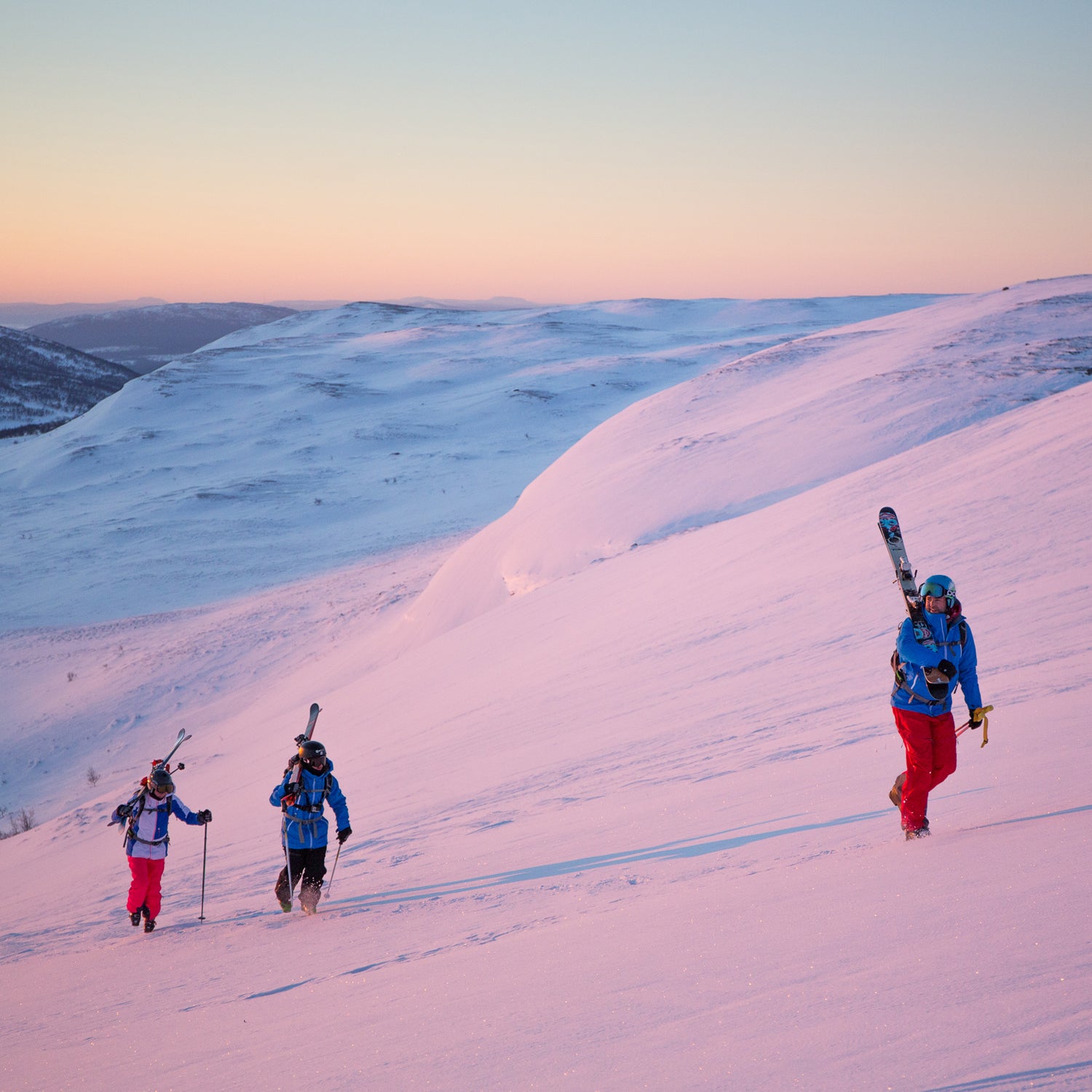 Courtesy of Columbia(Photo)
Heading out the door? Read this article on the new Outside+ app available now on iOS devices for members! Download the app.
From now until August 31, Columbia Sportswear is accepting applications for two directors of toughness gigs. Those who win the coveted slots will be paid $26,000 for the six-month positions, with health insurance and housing in Portland, Oregon provided. (Portland being home base. Eighty-five percent of the job will be devoted to travel.) And of course, there will be tons of free gear, and even an appearance on Jimmy Kimmel Live. 
This isn't the first time a job like this has popped up. Woods Canada selected two couples to cross the Trans Canada Trail on a paid, five-month excursion designed to test and promote the company's equipment, and brands use regular people as gear testers and ambassadors all the time. But the Columbia job sounds like it might be the best yet.
To find out more, we called Columbia's director of communications Scott Trepanier. 
OUTSIDE: On a scale of America's Next Weatherman to The Hunger Games, where does this job fall? 
TREPANIER: I would say both of those are viable comparisons depending on the day. One day you could be out in the gorge in Portland taking in a rainy fall day and hiking. Or you could be up to your neck in a snowdrift in Nome, Alaska, which is pretty Hunger Games-esque.
Sounds like Alaska is in the cards. Where else might a director of toughness go? 
Part of what will drive where they go is the weather. There are some places we definitely have in mind: Alaska, come December, is going to be pretty damn cold. But it comes down to be where the best testing opportunities are. And we hope the people we're going to hire will be fully capable of letting us know where they think they should go. 
Let's talk about those people. What does an ideal director of toughness look like?
First off, the position starts on September 21, so they have to be footloose and fancy-free, meaning they can hop off whatever they're doing now and start a job in a couple of weeks. I would say open to challenges. While this is certainly going to be a fun job, it's going to be a real job. It's not going to be sitting on the beach in sunny San Diego. We're going to send people to where it's rainy, where it's cold, where it's humid. And finally, social-media savvy is part of it. Not people who have a million followers, but people who know what Snapchat is, what Periscope is, what Twitter is, and are comfortable on camera.
Will they be testing gear that's still in development?
A lot of the stuff will be in season, but there will definitely be pre-season stuff. Sometimes our pre-season products are camouflaged, so you may not know what it's for. A few seasons back, we sent prototypes of our Omni-Freeze Zero (sweat-activated cooling technology) product to gear testers, and a couple of testers assumed it was long underwear and wore it skiing. 
Yikes!
They gave us the feedback that it was the worst long underwear they'd ever tried: they froze their asses off. Not knowing what the product's meant for, it's interesting to see how people try to use it. Sometimes the feedback we get when they don't know how the product's supposed to be used is better than if we told them how to use it.
Will you do that to your directors of toughness?
Yeah, why not. Let 'em bounce off the walls a little bit and see what they come back with.
So people who are very regimented and like knowing what's going on would be terrible for this job.
I think they would probably hand in their resignation in the first couple weeks. 
Any physical requirements?
We're looking for people who can ski, hike, who can wear a pack. You don't need to be an extreme athlete. It won't be necessary to huck a 20-foot cliff. 
What would you say to people who think this is just a grab for media attention?
Well, I wouldn't say it's just a grab for media attention. We take testing here seriously. It's a real job. If this were just a gimmick, we wouldn't pay these people a salary and have benefits. There are real expectations. This is not gonna be a six-month vacation. It'll be a six-month adventure—an amazing life experience. But we're paying that salary for the feedback they're going to deliver and what the outcome's going to be. 
Can I apply?
You're probably gonna be up against some stiff competition.
Noted.
Lead Photo: Courtesy of Columbia
Trending on Outside Online