Search and Rescue
How Backcountry Search and Rescue Works
When a person goes missing outdoors, there's a specific protocol for finding them within the first 24 hours. After that first day, it becomes much tougher.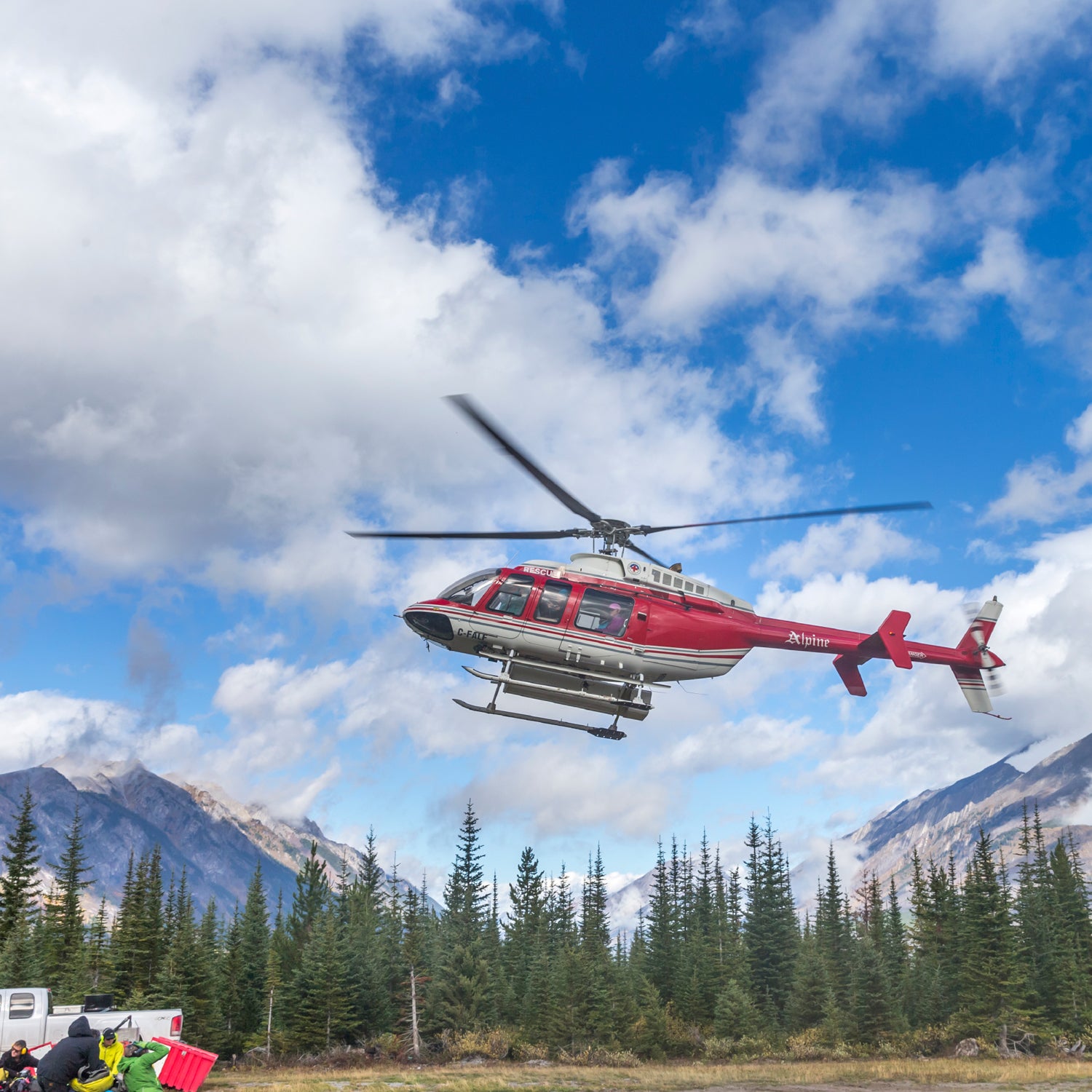 Spondylolithesis/iStock(Photo)
Heading out the door? Read this article on the new Outside+ app available now on iOS devices for members! Download the app.
On the evening of February 18,  2016, a taxicab driver in Anchorage, Alaska, dropped off a 26-year-old Alaska National Guardsman named Nephi Soper at the Prospect Heights trailhead a few miles from downtown. Soper, who did not own a car and walked or biked everywhere he went, planned to hike overnight to a training session the next day, covering roughly 20 miles of rugged, sometimes avalanche-prone terrain in the Chugach Front Range. When he failed to show up by the following evening, members of his unit reported him missing. 
Soon the Alaska State Troopers, who oversee most search and rescue operations in the state, launched a search for Soper, who was trained as a combat medic and had spent ample time hiking in the area. Six days later, after scouring the mountainous terrain from the ground and air, they suspended their search, having found no sign of him.
The search was one of thousands of missing-person cases investigated each year by search and rescue (SAR) teams around the country. Despite a wide range of environments and conditions in which these operations occur, most follow a similar protocol. To understand exactly how they work, we called a pair of field experts: Paul Anderson, a retired 42-year veteran of the National Park Service who spent 11 years as superintendent of Denali National Park; and Dave Prouty, the president of the Mt. Hood SAR Council in Oregon.
1. The Call Comes In
Nearly every backcountry search begins with a 911 call, either from the missing person or a family member, friend, employer, or wary observer who, for example, wonders why the same truck has been parked empty at the trailhead for so long. The 911 operator will try to determine the correct jurisdiction then pass along the information to the applicable agency—in the Lower 48, that usually means a county sheriff's department, since they oversee SAR operations—to begin the investigation.
2. The Investigation Begins
Just because someone is reported missing doesn't mean the report is valid. To verify claims and gather information, searchers will create what they call a lost-person profile by calling family members and friends, visiting known addresses, and confirming the point where the person was last seen. "We have to have a starting point before we can launch a search," Prouty says.
Depending on the urgency of a case, as the investigation unfolds it is common for a separate team to conduct a hasty search in the area, especially if the missing person is a child or impaired (like someone with dementia, for example).
The initial investigation can take up to two or three hours, and will continue even after a search has been launched. Anderson remembers a case in Yosemite when a hiker was reported missing many years ago. Park officials searched for three days before discovering that the missing man was actually on the East Coast with his girlfriend. "His wife wasn't happy about that," Anderson says.
In another case, Anderson says searchers in Arizona pinged a missing climber's cell phone and determined that he was likely 60 miles south of where their search was focused. (As long as the battery isn't dead, phones can be pinged even when they're turned off to find out which cell towers the signal passes through.) Four climbers found him hanging on a cliff, stung to death by killer bees.
Investigators seek intricate details, right down to the color of the missing person's water bottle or what kind of shoes the person was wearing. The most useful clues are often foot tracks left in dirt or snow. They'll find out the brand, model, and size of the shoe, then they'll look up the shoes on the Internet to get the dimensions and a tread pattern. Finally, they will share that information—including a photo—with searchers via group text message.
3. The Search Launches
The incident command system (ICS) is the formal structure governing any mission, but SAR team members also refer to it as "investigate, contain, search," in that order. They use statistical probabilities from a lost-person-behavior database to develop likely scenarios based on what authorities call the "point last seen" and the missing person's category, which ranges from hunters to skiers to people who are depressed. Each scenario gets its own search plan and team of volunteers.
Containment is crucial—"one of the most important components," Anderson says, "and one of the most often overlooked." There could be as few as one or two containment points—spots where a searcher is stationed to intercept the subject—or as many as 15 or 20. Search areas are broken into segments related to the terrain: a ridge, for instance, might separate one segment from another. "People typically take the course of least resistance," Prouty says. "The terrain leads them in certain directions." Searchers cover the obvious places first—running up trails, checking shelters—then scour the less-likely hideouts, like a creek bed away from the trail.
Outside resources including dogs, human trackers, and helicopters may be called in during the first 12-to-24 hours, but their participation depends on availability and weather. Helicopters are more effective on cloudy days than on sunny days, Anderson says, because shadows can obscure targets on the ground. But if it's stormy, the choppers can't launch.
4. Plans Are Updated, Resources Refreshed
As the search progresses, new volunteers replace tired ones and plans are updated. "Our stats show 85 percent of all lost people are found within the first 12 hours, and 97 percent are found within the first 24 hours," Anderson says. If someone falls in that three percent and remains missing after a day authorities begin to worry. "There's a reason why they weren't found within that first 24 hours, and it probably means they're going to be extremely difficult to find."
The resources allotted to a search often increase as the mission goes on. "In the first 12 hours, you might have ten or 15 people searching," Anderson says. "In the second 12 hours, you'll probably have 20 to 30 people. And, depending on resources and weather, the second 24 hours you may have 30 to 100 searchers."
5. The Subject Is Found or the Search Gets Suspended
A search will continue for as long as the subject might be alive and conditions allow. At NPS, Anderson says his teams would usually search for seven-to-14 days. Alaska State Troopers go for three-to-ten days, he says, but locals might keep looking for months. To determine the duration of a specific search, SAR teams pull survivability statistics (how many people die after one day, two days, etc., in similar terrain and conditions) and consult with experts in wilderness medicine.
"There are exceptions to our statistics," Anderson says. "As we tell people, it's great to use percentage probabilities to help make decisions, but don't ever forget that the person you're looking for today is not a part of that table yet."
Suspending a search is "one of the most gut-wrenching experiences you could ever go through," Anderson says. Typically that job falls to the incident commander, who will consult with the subject's loved ones before calling off the mission. "It's not done in a dictatorial fashion, it's a discussion with the family," Prouty says. "And the family sees the amount of effort that goes into these things. They're on scene and they watch hundreds of people come and go and sacrifice time with their families to be out there. So when this difficult decision has to come, most families are very gracious."
"If it were up to the volunteers," Prouty says, "I don't think we'd ever call off the search."
Lead Photo: Spondylolithesis/iStock
Trending on Outside Online