Indefinitely Wild
What Happened When We Took Homeless Youth On Their First Camping Trip
Into the wild with Hollywood's homeless kids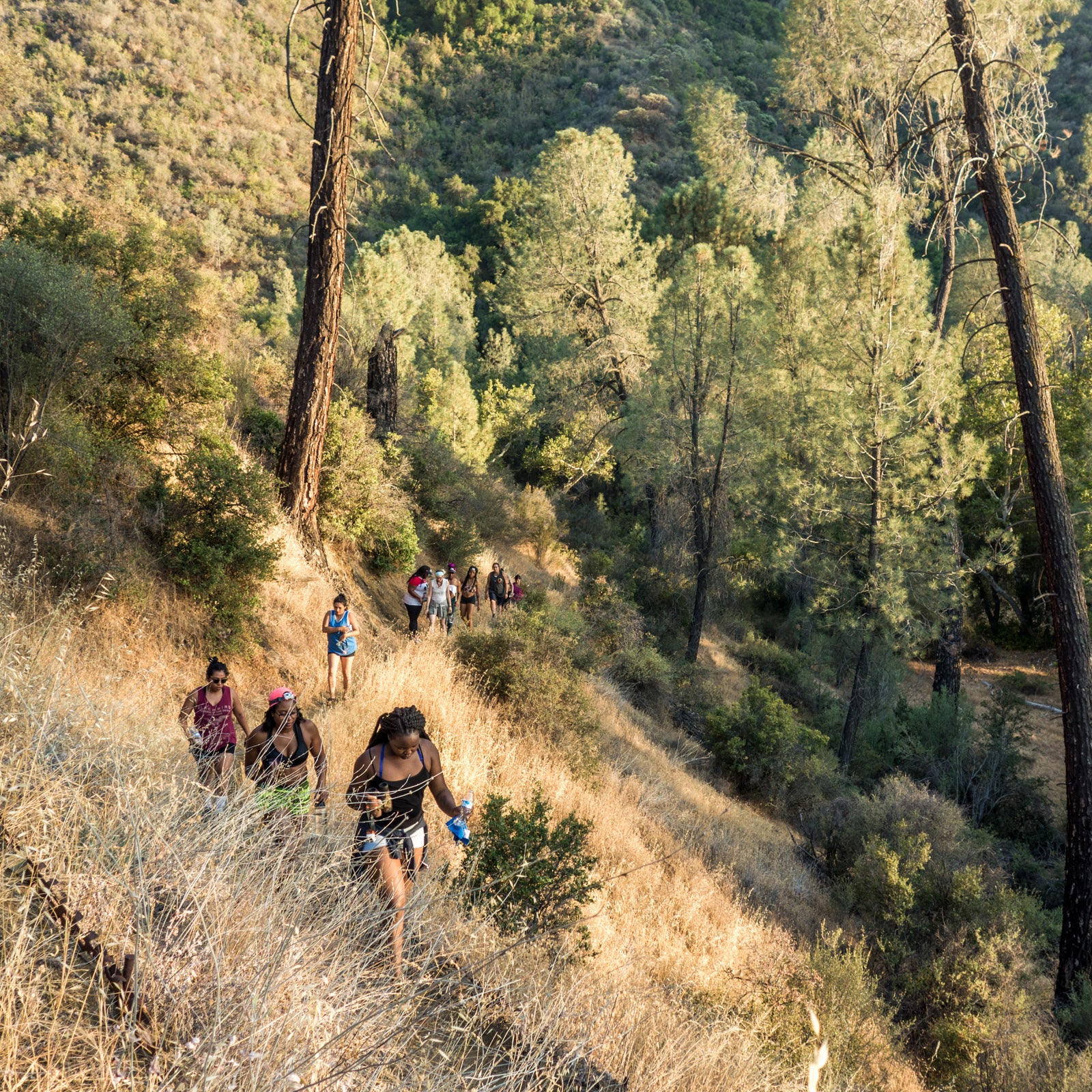 Heading out the door? Read this article on the new Outside+ app available now on iOS devices for members! Download the app.
Going into the wild instills in people a sense of confidence, and changes your perspective on everyday life and the problems you face in it. It's an experience that's defined my own life, and one I feel should be available to anyone, regardless of socioeconomic background. So I partnered with the Los Angeles Youth Network to take a group of homeless kids on their first-ever camping trip. 
"You're telling me all these stars are always there, we just can't see them in the city?" One of the girls asked that on our first night in the woods. I'd just explained that the Milky Way was our own galaxy, and later that night one of them would see her first shooting star. It was her 21st birthday. 
Looking at our demographics in Google Analytics, you and I probably take for granted the power of even the most basic outdoor experience. Seeing stars, getting away from the sound of traffic, and watching wild animals are probably things we get to do so often that experiencing them is second nature. And California is one of the best places in the world to do those things. But for the 10,000 or so homeless youth who live in Los Angeles, even those incredibly basic experiences are a world away.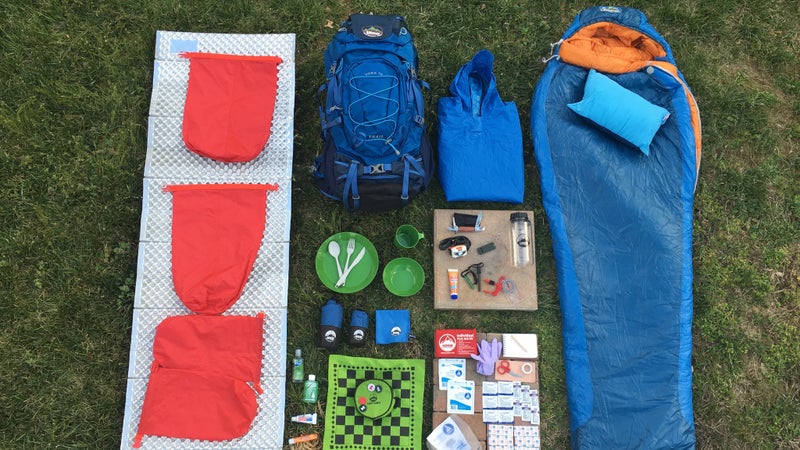 The center of LA's homeless youth problem is Hollywood, where I live. Here, seeing kids sleeping rough is so omnipresent that it tends to fade into the background. By and large, these aren't children and young adults who are homeless of their own volition; they're on the streets because their parents sucked and because voters aren't willing to empower the government to help them. Charities exist to try and fill that gap, the best of which is LAYN. For kids with the desire and motivation to become successful adults, LAYN provides a safe place to live, therapy, and guidance—and now an outdoors program.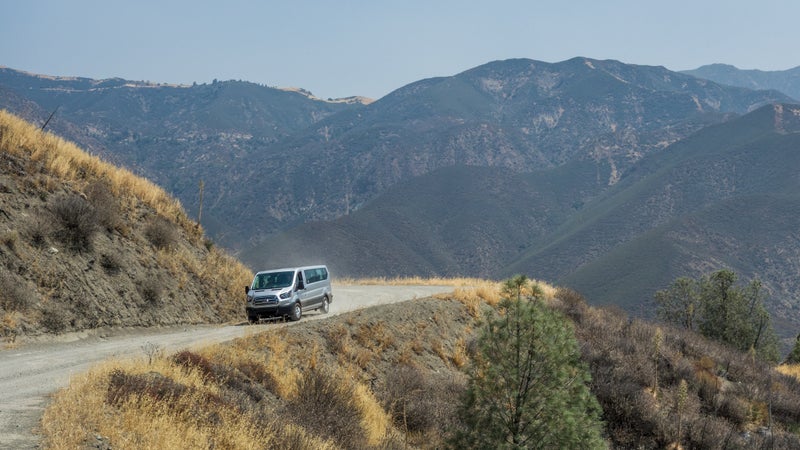 The first problem with taking a bunch of homeless kids on their first camping trip is in figuring out where to go. My original plan was to take them backpacking in the High Sierra—the definitive outdoors experience in California—but I think my desire to give them an awesome trip was too strongly based on my own definition of awesome. Working with the group over the weeks prior, it quickly became apparent that we needed to start as simple as possible. So, car camping. That, of course, raises its own series of problems. Most organized campgrounds in California aren't what you'd call "wild," and tend to be crowded. On top of that, it feels like half the state is on fire right now. I wanted the kids to be able to have a campfire, the destination needed to be within a three to four-hour drive, and I wanted to have the area to ourselves. So we settled on Nira Campground, way out in the San Rafael Wilderness, an hour or two north of Santa Barbara.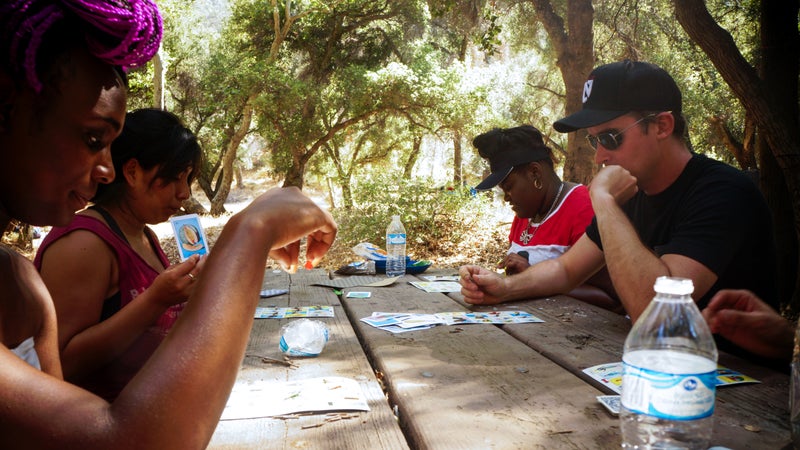 The second is convincing them to go. Despite their problems, these teenagers are like any others. They want to spend time with their friends, they want to watch TV, they want to play on their phones, and they're very attached to their regular bathing schedules. I spent a few nights over a few weeks visiting, telling stories, sharing photos, and answering questions. One of the biggest concerns was what would happen if we saw a bear. Wiley would chase it off, obviously. Bringing him along was probably the most convincing argument I made.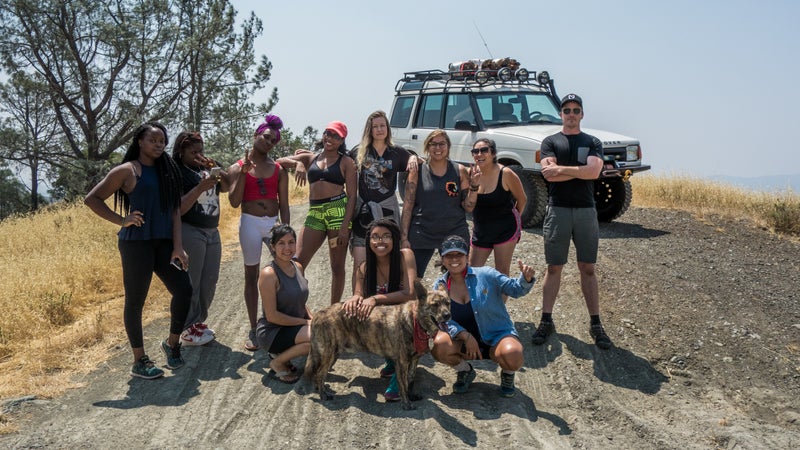 The morning of the trip, one of the guys was making excuses about why he couldn't join us, the last of which was that he'd forgotten to pack his conditioner. I told him he could use my Egyptian Magic as a leave-in, and threw him in my truck. I'd glossed over the fact that there are no showers in the mountains. 
I was also worried that the kids would get bored, especially without the built-in activity of backpacking. A couple times a year, I take groups of adult friends on beginner-ish campouts, and keeping them occupied is one of the big challenges. But, this time, with a bunch of kids who were legitimately worried about they ability to store offline Snapchats for later distribution, they kept themselves busy from the moment I showed them how to set up their tents and hammocks, until we policed the entire campground for trash three days later. They played games, they napped, they chased Wiley around, and they even managed to pretend they were interested when we went for a nature walk, I showed them how to track deer, and then demonstrated how to make a fire with a knife. Dinner was sausage pasta, cooked over the fire by the kids, with virtually no guidance.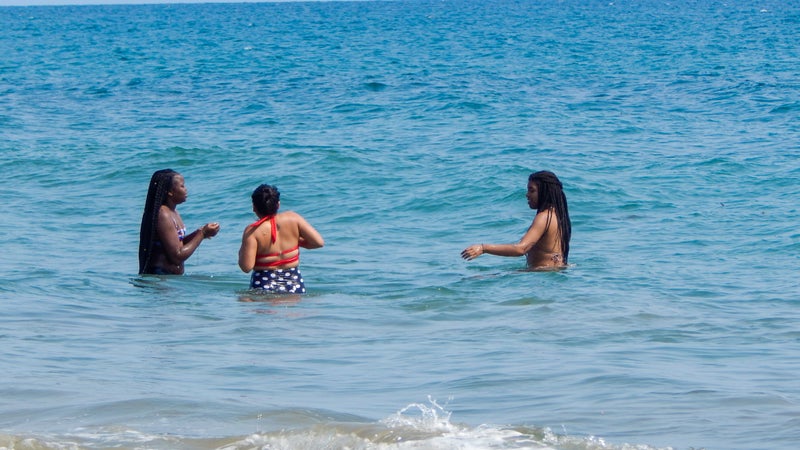 The trouble with going to Nira in July was the daytime heat. So rather than go on the planned day-long hike (sorta simulating that backpacking trip), we opted instead to drive out, and visit a nearby ostrich farm, followed by lunch, then the beach. By this point, Wiley understood it was his job to keep an eye on the kids, so when he wasn't permitted to join them in the waves and I took him on a hike instead, he decided a couple miles in that it must be time to check on them, and high tailed it back to the parking lot. Beating me there by half an hour, the kids were convinced he must be trying to tell them that I was in some sort of trouble. Taking responsibility for other people in our group is the kind of instinct I like in Wiley, and looking out for the group as a whole was great to see in the kids as well, even if they should have known they needn't worry about me.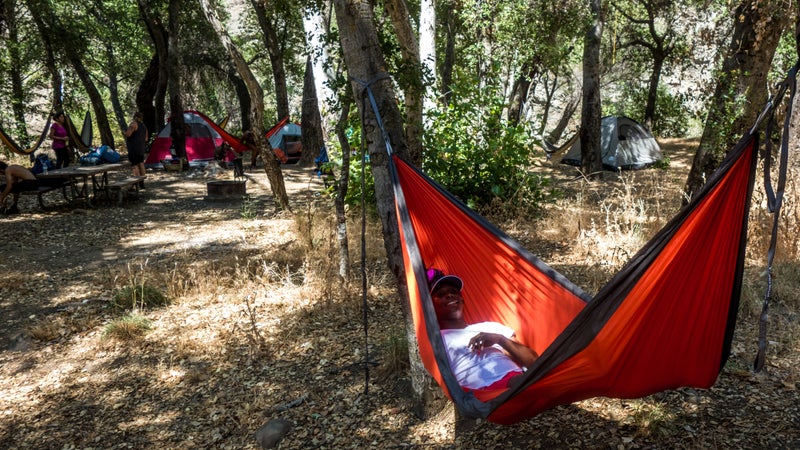 That night, we sat around the fire and told stories about some of the biggest challenges we'd faced. I shared the time I went bankrupt due to medical bills when I was uninsured, but it paled in comparison to the stories of abuse, neglect, and life on the street that these kids experienced. And yet here these kids were, calm, collected, and enjoying their first campout as much as I've ever seen. I like to think I'm brave because I swing from trees, but I look like a coward next to the girl who's undertaking a transition while holding down a job working as a waitress. 
The next morning, we piled into the van for the trip home, and talked about where we wanted to go next. I think that after this first trip, we're ready for backpacking now. Once it's cooled down a bit, I think we'll try for the Sierra Nevada. 
Want to help? I think we've got this group of kids handled, but there are plenty more, homeless and otherwise, who could use your help in a city near you. Why not organize a similar program of your own? Or just volunteer some time at a shelter? Whatever you're able to do, there are kids out there who need you.
Special thanks to: Richard White, Mike Levine, HMW Outdoors, Ford Motor Company, Sarah Steinwand, Kammok, Heath Poulter, and all our readers who kindly donated camping gear. Without you, this trip wouldn't have been possible.