The Silver Lining of Vail's Bid to Take Over Skiing
The preeminent Colorado corporation is buying up ski resorts left and right. Many are hollering "Evil Empire!", and say a monopoly would destroy the sport—but it's not all bad.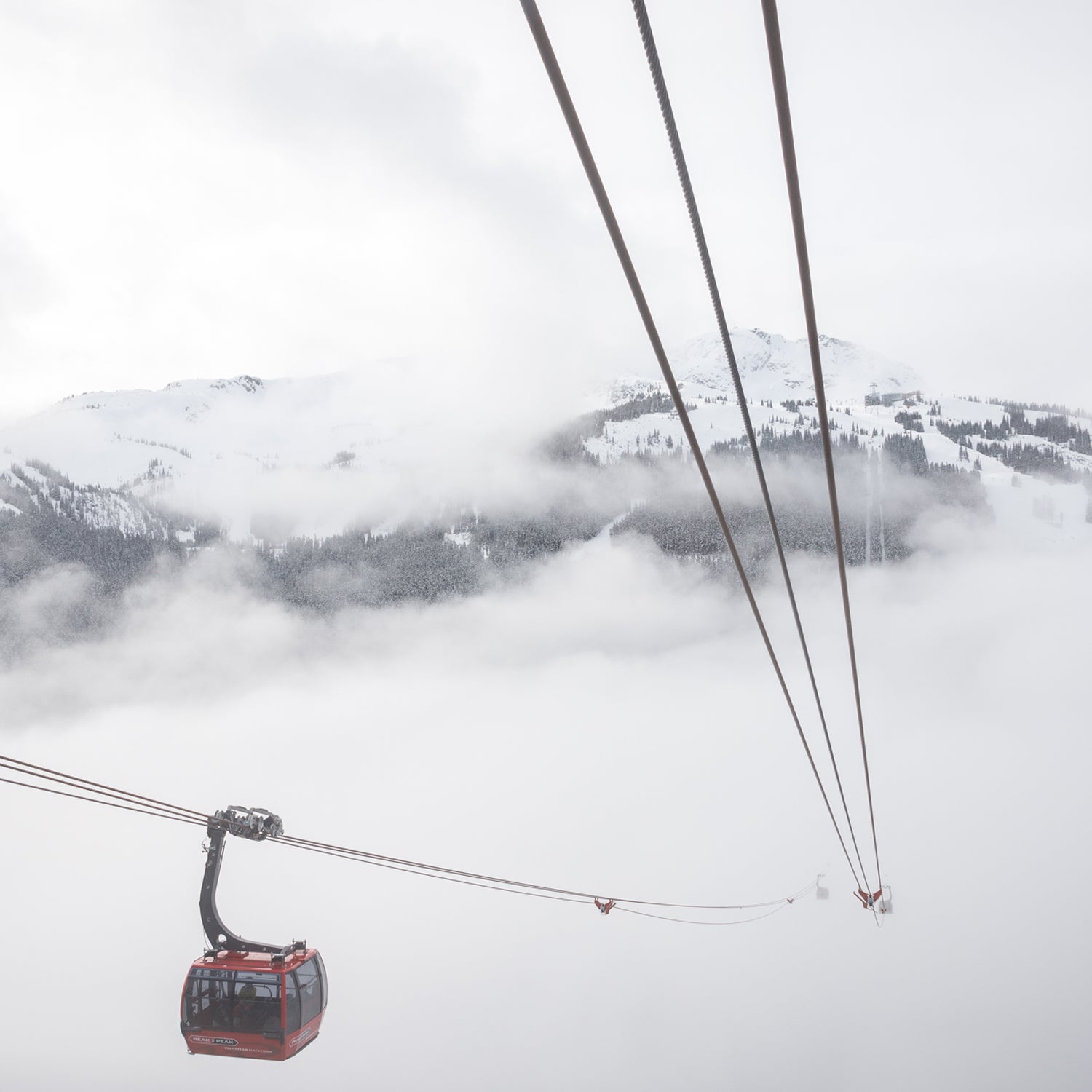 JohnCrux/iStockphoto(Photo)
Heading out the door? Read this article on the new Outside+ app available now on iOS devices for members! Download the app.
When Vail Resorts (VR) announced Monday morning its plan to buy Whistler Blackcomb, the Canadian ski resort, you could almost hear the sound of ten million jaws dropping. It wasn't Coke buying Pepsi, but to skiers and snowboarders and anyone who follows the balance of snowsports power, it was close. 
For years, the only North American resort that has attracted more skier visits than Vail Mountain has been Whistler Blackcomb. Vail's 5,289 skiable acres sounds like a lot. In fact, until last year's merging of two other ski areas Vail Resorts recently bought, Park City and Canyons in Utah, it was by far the most in America. But Vail's size is a mere 65 percent of Whistler Blackcomb's 8,171 skiable acres, which is part of the reason why Whistler has been ranked No. 1 in North America by readers of SKI magazine the past two years. 
I don't live in Whistler and I don't own shares of either company. But I ski. A lot. I want to keep skiing a lot and I want other people to keep skiing a lot. A healthy ski industry is good for the towns and regions that host it, good for the people who work in it, and, most importantly, good for everyone who hopes their great-grandchildren get to enjoy this most fulfilling pastime of sliding downhill on snow. 
We are not heading toward a day when one company dominates the industry. That day is here.
The question is this: Is the ski industry healthier when families and independent businesspeople own and operate the resorts, or would it be better for a thriving public corporation to own and operate many of them? 
Before you answer, and no matter where you stand, consider a few factors central to this argument: First, it is no coincidence that independent ski areas are going the way of $5 cheeseburgers. Competing nowadays costs big capital, and consumers—especially those who travel for their turns, the most coveted submarket—are going to go where the amenities and terrain are better, even if a bowl of chili costs twice as much and you know your money feeds a corporation instead of a family. 
Second, climate change doesn't care how much fun powder days are or how much better it is for business when the ski season lasts through April. The facts are the facts, and as seasons get shorter and snow lines rise like fog (a reality Whistler knows well), it will take human intervention—and, yes, big-time investment—to maintain any semblance of the way it used to be.
I understand the trepidation locals face when VR buys their mountain—especially at a ten-digit price tag. I live in Breckenridge, Colorado, where the Epic Pass has exacerbated crowding. Breckenridge counts about 1.6 million skier visits each year, roughly the same as Vail and a total greater than the populations of 11 U.S. states—all in a town where 4,500 people live year-round. Tucked away at the bottom of the Whistler Question's story about Monday's announcement was this fact: Vail Resorts sold about 50,000 season passes less than a decade ago. Now the number is closer to 550,000.
You cannot argue that the greatest value in skiing is the Epic Pass, which also makes it nearly impossible to compete with. Thanks to VR's spending spree—the company has bought nine resorts in three countries in less than six years—and decision to offer on the same season pass unlimited skiing at all of them, as well as at Vail, Beaver Creek, Breckenridge, Keystone, and Arapahoe Basin in Colorado, the $809 purchase price feels like a fraction of that. However, such tactics also bring about monikers like "Evil Empire." Fair or not, this is the cost of maximizing your shareholders' bottom line in a sport founded on soul.
We are not heading toward a day when one company dominates the industry. That day is here; the Whistler sale only confirmed it once more. VR may well continue to buy its competitors—something it has done at least once every 18 months since 2010. It is no coincidence they are all selling. Every resort operator knows how much it costs to stay afloat, how hard it is to keep customers happy. Just ask the Blake family, which sold the beloved ski area its patriarch founded—Taos Ski Valley in New Mexico—to billionaire Louis Bacon two years ago. Why? Because it was best for the ski area's longevity, the family said.
You don't have to bow down to VR if you accept that its takeover might come with silver linings. The company's shifting strategy and ever-evolving target markets have changed where and how often people ski. The rest of the industry is still reacting to that—and figuring out what it means. We as skiers and snowboarders are, too. 
But just remember that we need snow and investment to keep this sport alive, some places more so than others. Those are the bigger factors in play here—bigger than pride and inflated lift lines due to the influx of Yankees. Do you really think Whistler Blackcomb's management wanted to sell to its prime competitor—even if it came with a financial windfall? (Whistler's stock increased 45 percent overnight.)
As Whistler CEO Dave Brownlie said, selling to Vail helps to secure "the long-term future of our resort, our industry, and our community."
There is something to be said for that, if not universally adored.
Lead Photo: JohnCrux/iStockphoto