Sponsor Content: Ice Breaker
Breaking the Ice
When Jeremy Moon founded New Zealand-based merino wool pioneer Icebreaker, he not only created a new category of apparel—he changed our entire relationship with nature
Like a lot of great ideas and adventures, this one began as a love story. It was 1994, and Icebreaker founder Jeremy Moon's girlfriend at the time, a young American from Philadelphia, became smitten with a T-shirt. Not just any old shirt, but one made from merino wool, the top-shelf fabric most commonly used in men's suits and sweaters. A sheep farmer in New Zealand's Southern Alps had shown it to her—and she couldn't stop raving about how unique it was.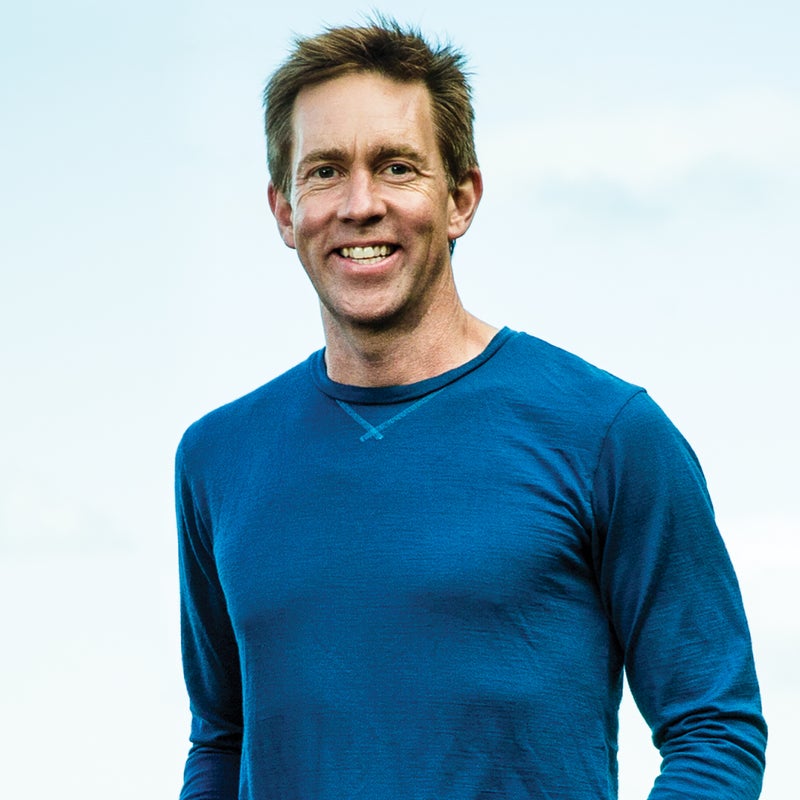 Moon—a newly minted, 24-year-old cultural anthropologist making a living in market research—was sufficiently intrigued. Although he had grown up in New Zealand, one of the world's largest exporters of wool, he knew very little about the natural fabric.
A week later, he arranged to meet the farmer, Brian Brackenridge, for lunch. "He threw this lightweight, woolen T-shirt across the table and asked me what I thought," says Moon. "I pulled it on right there in the restaurant, and it wasn't anything like what I'd expected. It was soft and silky and incredibly comfortable."
Over the next few weeks, Moon didn't take it off. He wore it running, mountain biking, out at night, and to work and bed. At the time, nearly all technical base layers were made out of synthetic fabrics, which Moon had recently worn on a rainy five-day sea-kayaking trip with friends—with underwhelming results. "We were wet and miserable and all stunk terribly after a few days," he says. Not only would the merino wool have performed (and smelled) better, he remembers thinking, but it also resonated with him on a more fundamental level. "It seemed wrong to be wearing these plastic clothes to go out and enjoy nature," he says. "But this shirt allowed me to wear something natural in nature. It synced with my values, and I had a hunch that it'd sync with millions of other people's."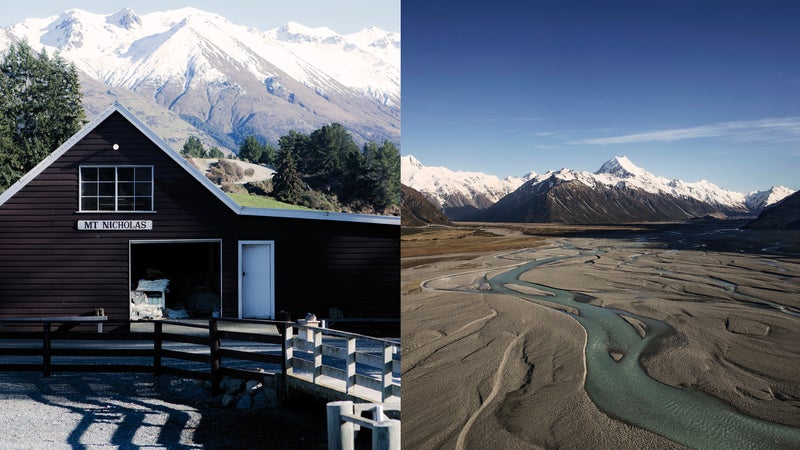 There was good reason to believe so. Up until the late 1970s, wool was considered the go-to performance fabric for the adventurous set, including pro cyclists and climbers. It stayed warm when wet, didn't catch fire, and naturally wicked sweat away. But it was also itchy, bulky, and took a long time to dry, which is why lots of hikers and campers had switched over to synthetic alternatives.
Merino wool, however, was a different story. The fibers are longer and finer, which translates into a softer and silkier fabric. It's also stronger and more durable, with a better warmth-to-weight ratio, than regular old wool. As Moon discovered, merino is the finest wool fiber around, and New Zealand, it turns out, produces merino sheep that arguably grow the softest wool fibers on earth. "And it's still a performance fabric," Moon says. "Think about it: The wool is keeping the sheep alive in some of the country's harshest conditions."
"It seemed wrong to be wearing these plastic clothes to go out and enjoy nature," Moon says. "But this shirt allowed me to wear something natural in nature. It synced with my values, and I had a hunch that it'd sync with millions of other people's."
Moon was sold. He scraped together $200,000, and in 1995 began peddling an entirely new category of base layer and a big idea: to connect people to nature by wearing a product from nature. Loaded with samples in his old Datsun, he traversed New Zealand. "I was kind of flying blind," he recalls, "but I knew if I could just get people to wear it, they'd get it." Fourteen stores eventually booked orders.
On a lark, Moon set up the yachtsman Sir Peter Blake with a prototype of Icebreaker's base layer for his world-record circumnavigation of the globe. Blake came back claiming that he'd worn the clothes for 40 days and 40 nights without it getting itchy or "whiffy." As Blake's accomplishments piled on—America's Cup winning skipper in 1996—so did Icebreaker's.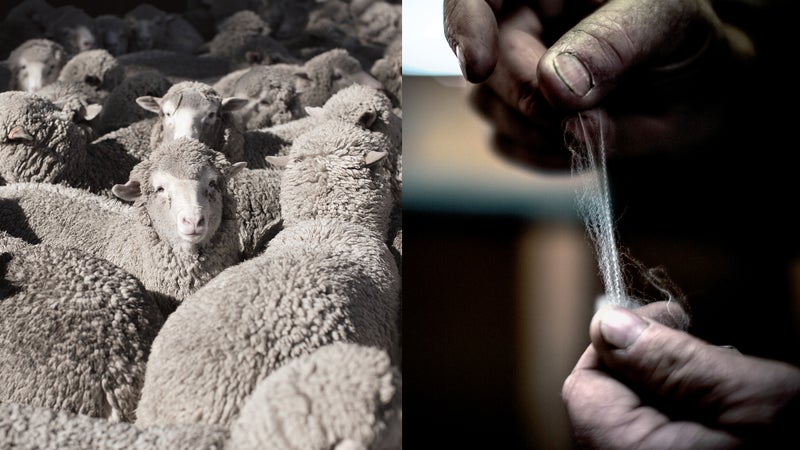 But just as Icebreaker was about to take off, things began to fall apart, literally, in 1997. Its shirts started shrinking and fraying.
Moon set out to find out why, tracing the root cause to a bad batch of wool. In doing so, he discovered a much bigger problem: New Zealand's sheep farmers were being increasingly squeezed by bulk wool buyers. To keep their overhead low, farmers were being forced to run leaner operations, which was negatively affecting the sheep and their coats. "The farmers were on the brink of going out of businesses," Moon says. "So I worked with them to figure out how to produce the strongest wool possible, which, it turns out, is to have healthy and happy sheep."
To ensure Icebreaker never suffered from poor fabric again, Moon did the unthinkable in the garment business: He secured long-term contracts with sheep farmers and paid them a premium to guarantee quality, going so far as to institute a tracking system—called the Baacode—that allowed consumers to trace the wool in a specific garment to the actual farmers who raised the sheep. The gamble worked. Today, New Zealand's merino wool economy is thriving, and its approximately 3 million merino sheep (out of 40 million overall) are valued at more than $100 million, with roughly half of the country's merino wool grown and sold through sustainable long-term contracts.
These days, Moon is pushing the limits of what merino wool can do in products, which now include everything from underwear and socks to cardigans and wool-insulated jackets. His team is blending it with silk to produce a line of summer-weight tops, developing a lightweight loft weave that can replace goose down in winter jackets ("and avoid the whole animal-cruelty aspect of down," says Moon), and new this winter, Icebreaker's BodyFit line features high-tech weaves to strategically boost insulation on certain body parts while breathing more on others.
To increase the durability and versatility of some garments, Moon a few years ago decided to weave small amounts of synthetic fiber into some of Icebreaker's fabrics. But not that much, and the company remains firmly rooted in its commitment to merino. "We won't make something that's less than 80 percent wool," he says. "Anything less than 80 percent wool compromises the fiber's effectiveness."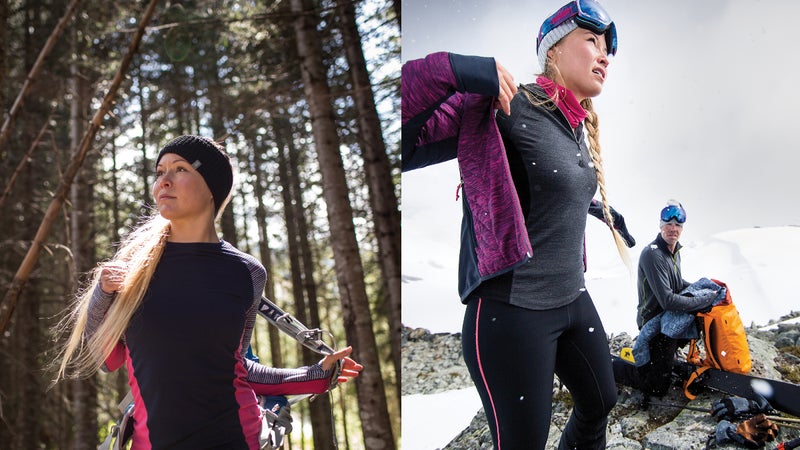 With each product, Moon has maintained his belief that, for maximum benefit, base layers should have a body-hugging design that is ergonomically made to move with the body. "When you step back and think about it, wool is just an adaptation of something natural: hair," he says. "So our fitted garments don't interrupt the clothing's relationship with the body." Icebreaker is not your grandpa's shapeless hand-knitted sweater.
Women in particular have benefited from Moon's approach; he sold a women's line from the start, a decision that was partly by design and partly to avoid grief at family gatherings. "I have five sisters, my mom, and aunts to answer to," he says half-jokingly. But his real reason is a belief in the fact that both men and women can and do develop a better relationship with each other through nature. "I don't see it as man versus nature," he says. "I see it as man and woman together with nature, together. And what we do at Icebreaker with wool, a natural product, reflects that belief."
People get it. "It's always blown my mind the millions of dollars spent by companies trying to emulate the properties of wool with synthetic fabrics," says Moon, "when nature's wonder fabric is already there. Why not use it?"
---
Icebreaker makes merino clothing for the outdoors, technical sports, and lifestyle, including underwear, midlayer garments, outerwear, socks, and accessories for men, women, and children. Icebreaker is based in Auckland, New Zealand, and is sold in more than 5,000 stores in 50 countries; at Icebreaker retail stores in New Zealand, Australia, Canada, and the United States; and online at icebreaker.com.