Aspen vs. Vail: The Race for Control of the Country's Ski Resorts Is Underway
The two neighboring Colorado giants are snapping up ski areas around the country, positioning themselves as the two titans of North American resort operations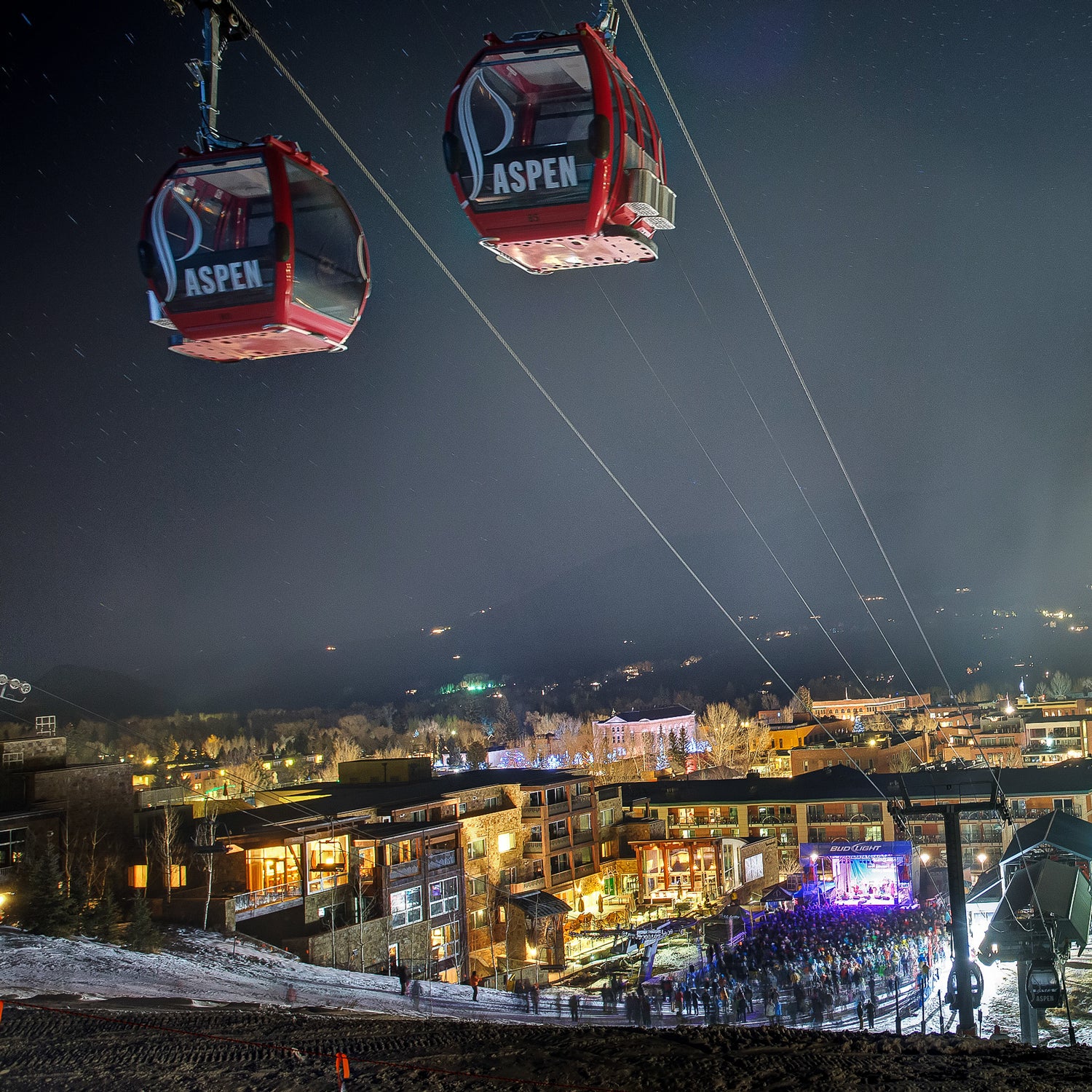 Courtesy of Aspen Ski Co./Jeremy(Photo)
Heading out the door? Read this article on the new Outside+ app available now on iOS devices for members! Download the app.
This week, a major Colorado resort operator shook the ski industry's proverbial snow globe. For the first time in years, it wasn't Vail Resorts.
Aspen and Vail are arguably the most iconic resort brands in America, and they've been rivals for more than half a century. Aspen was founded in 1946, with Vail following 16 years later, and the resorts are neighbors—their respective counties share a border. So Aspen Skiing Company's decision to team up with Denver investment firm KSL Capital Partners and buy ten resorts—notably Mammoth, Steamboat, Winter Park, and Stratton—can easily be seen as a response to Vail's recent spending spree, which included the acquisitions of Whistler Blackcomb last summer and Stowe in February.
The trending consolidation means that Colorado companies now control a huge swath of the North American ski resort market, and both players are headed toward the same goal: offering a multi-resort season pass that draws both destination travelers as well as drive-up customers from major metropolitan areas around the country like Denver, San Francisco, Boston, and New York City. Because people buy season passes before the winter starts, they are seen as a much more reliable revenue stream than day tickets, which can ebb and flow based on snowfall. Aspen/KSL is probably salivating to trot out a competitor to Vail's wildly successful Epic Pass, which grants unlimited access to its 14 resorts as well as to Arapahoe Basin in Colorado and 30 partner resorts in Europe (cost: $859). But that won't happen until the winter of 2018-19. When it does, you have to wonder how many of Vail's season pass holders will be lured elsewhere.
The skirmish over who controls the country's ski geography is unfolding before our eyes. Aspen/KSL's purchases give it premier ski areas in many of the same areas where Vail has resorts, in particular Colorado, Lake Tahoe, and Vermont. But by purchasing Mammoth and its three sister resorts, now Aspen/KSL can target the massive consumer base in Los Angeles, which Vail surely coveted. Vail still holds the key to the Pacific Northwest market in Whistler Blackcomb, and it also maintains an advantage in Utah, where it owns Park City and Aspen/KSL does not have a resort.
Vail has enjoyed an unprecedented run of dominance of late. Its stock closed at $189.91 per share Wednesday, up 450 percent from five years earlier when, on the same date, it closed at $41.43. Aspen and KSL are privately held, but considering they spent somewhere in the neighborhood of $2 billion this week, it is fair to say they are not hurting for capital, either. The tug-of-war between these two heavyweights is just beginning—and it's more intimate than you may expect.
KSL Capital chairman Mike Shannon co-founded the firm's predecessor, KSL Recreation Corp., with Henry Kravis and Larry Lichliter in 1992. At the time, Shannon had just ended a six-year stint as president and CEO of Vail. Lichliter was Vail's former chief financial officer. Kravis owned a ski-in/ski-out chalet in Vail Village for years, and once tried to buy Vail Resorts. Even now, KSL Capital CEO Eric Resnick, another former Vail executive, lives in Vail full-time and serves on the boards of the Vail Mountain School and Vail Valley Foundation. Do you see a pattern here?
If you ask certain locals about the rivalry, their reactions can be downright venomous. It's bigger than just skiing. Certain Aspenites refer to Vail, which sits a few hundred yards off of Interstate 70, as a truck stop. Aspen has bigger and steeper mountains, they'll say, and a grittier alpine culture. Meanwhile, 38 miles northeast, Vail locals wonder whether Aspen, stuck at the head of a valley with no through traffic in winter, has a chip on its shoulder. How can you call yourself a real town with that much glitz? "The way I heard somebody describe it," a Vail resident says, "is Aspen gets Jack Nicholson and we get Jack Nicklaus." People who sell real estate in Vail love it when a buyer looks at property in Aspen first.
I spoke with a number of sources in both Aspen and Vail on Wednesday—people who have lived there for decades, raised children, skied 100 days a year, and maintain significant business interests. All spoke on the condition of anonymity. I expected them to tout the coming showdown, but their reactions were more curious than cutthroat.
Savvy observers believe that Aspen/KSL will maintain the individual cultures at its new resorts—like Steamboat, whose cowboy roots are unique in the ski industry—more than Vail has at the properties it has acquired. But just like Vail makes an easy target as a publicly traded corporation in what was once a mom-and-pop industry, KSL has faced enormous opposition in its attempt to develop the base of Squaw Valley, which it bought in 2010 then merged with neighboring Alpine Meadows in Lake Tahoe (where Vail, of course, owns three resorts of its own). Vail is planning $103 million in investments at its resorts this year, and many believe what happens next at Aspen/KSL's new resorts will shape their legacy more than this week's sales.
Plenty of questions remain, among them: Whose season pass will be cheaper? Will Vail try to compete with Aspen's industry-leading environmental programs to lure conscious consumers from the fence? Can independent resorts survive with even more destination travelers buying less expensive, collective passes? How will Vail CEO Rob Katz respond to this week's news after dominating the headlines for months?
Some hope the shift in landscape and coming season-pass battle will force Vail to focus less on how many passes it can sell and more on managing crowds to preserve the skier experience. "If it takes Aspen and KSL to cut into the Epic Pass and get them to back off it a little, and go back to a qualitative model instead of a quantitative model," one Vail local says, "I think a lot of us here are okay with that."
Normally when a market gets more competitive, the consumer wins. That result seems likely here, too. Until then, don't be surprised if one of the players shakes the snow globe again before the start of next ski season. There are still a handful of world-class resorts out there for the taking.
Lead Photo: Courtesy of Aspen Ski Co./Jeremy