Sponsor Content: Hydro Flask
10 Reasons Why Parks Will Make You a Better Person
The easiest way to feel happier and healthier and connect with friends? Head to the closest park.
Recent studies have proven what we at Outside have always known: Being outdoors makes you healthier and happier. In our increasingly digital world, unplugging is more important than ever. Fortunately, you don't need to drive for days to a remote national park or drop a grand on fancy gear to enjoy the life-improving power of the outdoors. The nature fix you crave is likely closer than you think, be it the nearby state-park beach, revitalized urban river greenway, or one of the country's newest national monuments. Still need convincing? Here are ten more reasons to head to your closest or favorite park.
---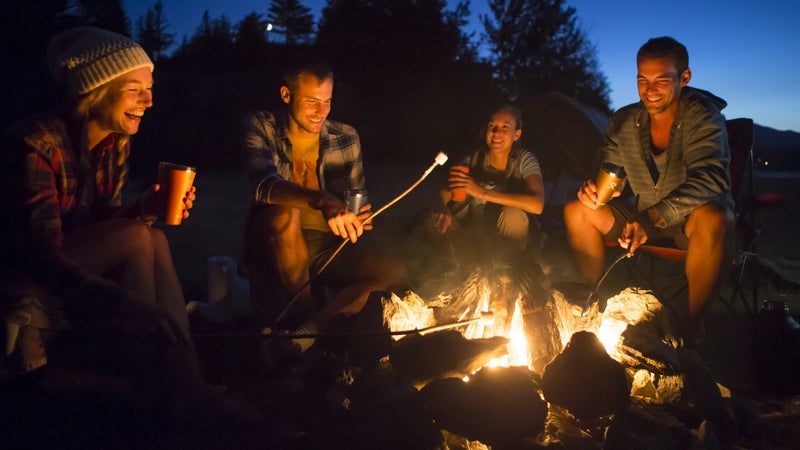 1. It'll Make You Smarter (and Less Stressed!)
Even walking for 25 minutes through a greenspace has positive benefits for your brain, according to a recent study in the British Journal of Sports Medicine. Study results showed lower frustration and higher levels of meditation, and concluded that urban greenspaces are essentially "mood-enhancing environments." So spending more time would be even better, right? Absolutely, says researcher David Strayer, whose 2012 study showed that backpackers were 50 percent more creative after spending four days on the trail. "This is a way of showing that interacting with nature has real, measurable benefits to creative problem-solving that really hadn't been formally demonstrated before," Strayer said in an interview with the University of Utah. Author Florence Williams has written an entire book, The Nature Fix, about all the scientifically proven ways that being outside can improve your life. One of her best findings is the most basic: Feeling awe—the overwhelming sensation of reverence produced by that which is grand—is all it takes to spark your imagination. And the simplest way to experience awe? Take in the beauty of the closest natural wonder or park.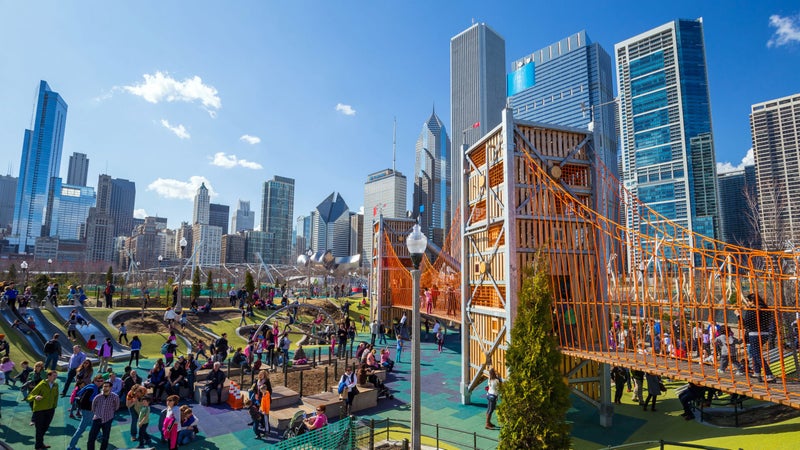 2. It's Good for the Health of the City—and Society
Beyond making you a happier and healthier person, parks can actually improve the health of entire cities themselves. A report compiled by The Trust for Public Land, a nonprofit dedicated to creating parks and protecting public lands, shows that parks, greenways, and trails enable and encourage people to exercise, that exposure to nature improves psychological and social health, and that parks help build healthy, stable communities—they can become the gathering spaces that create stronger social connections and make people better neighbors. According to another like-minded nonprofit, Urban Releaf, even the trees alone have tremendous benefits. They say trees help with cooling the air (by providing shade and transpiring), purifying the air by removing particulates (they essentially act as giant filters), and improving water quality and flow (by reducing run off and hazardous pollutants). 
---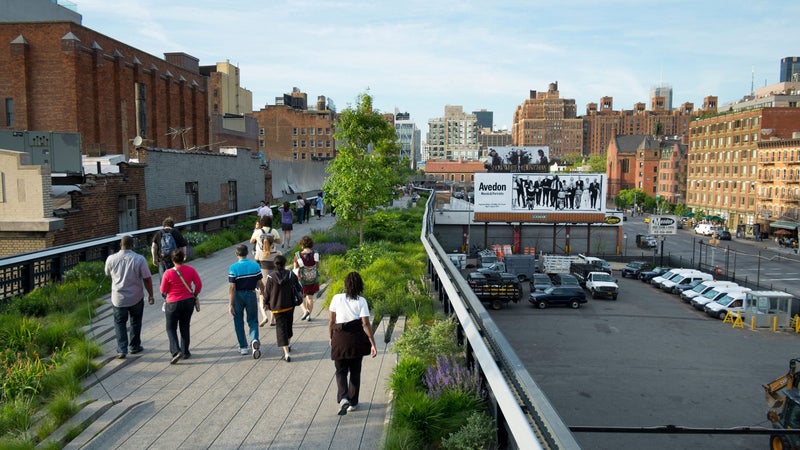 3. There's a Park for Everyone
And it's probably just down the street. According to a 2016 study by Penn State and the National Recreation and Park Association, seven in 10 Americans can walk to a local park, open space, or recreation center. One of the main goals of NRPA is making sure that everyone gets access to great parks and recreation services, no matter who they are or where they live. "Underserved communities have historically gotten less," says NRPA's Richard Dolesh, "but we're looking seriously to reduce that trend and turn it around." The NRPA also predicts we may soon see parks in new and unusual places: floating in lakes or ponds, on the roofs of buildings, or even underground. Professional surfer Lakey Peterson found her favorite park, which is on the water conveniently located near her house. "As a surfer I spend a lot of time at the beach—every one is unique and beautiful in it's own way, but I'd say I'm most connect to Chase Palm Park, which I'm lucky to have close to home," Peterson says. Need help finding your new favorite? Check out the Oh, Ranger! app to find state, urban, and national parks near you. 
---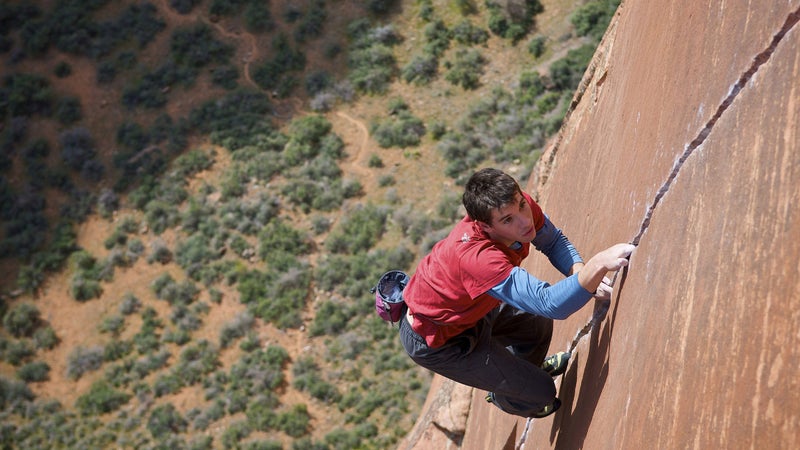 4. Parks Inspire Greatness
World-renowned rock climber Alex Honnold free-soloed Moonlight Buttress, one of his career-defining climbs, in Utah's Zion National Park. Climbing phenom Ashima Shiraishi fell in love with bouldering in New York City's Central Park. The Williams sisters learned to play tennis on the public-park courts of East Compton, California. Professional ski mountaineer Chris Davenport learned to ski in the White Mountain National Forest and picked up basic mountaineering skills at New Hampshire's Echo Lake State Park. John Muir was endlessly inspired by the wilderness around Yosemite, Aldo Leopold by the Northwoods around his Wisconsin home, and Terry Tempest Williams by the starkly beautiful landscape of her native Utah. Think of your favorite outdoor athlete or writer—Muir himself once mused that "between every two pine trees there is a door leading to a new way of life"—and chances are they had seminal moments at parks at a young age.
---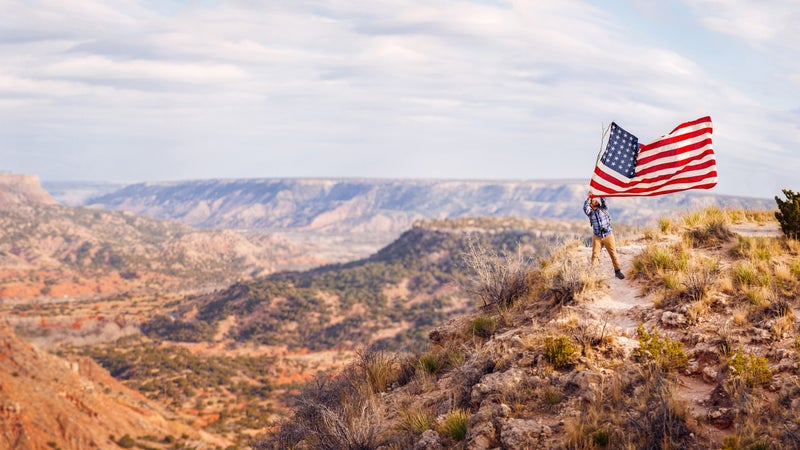 5. State Parks Are Often Hidden Gems
Our national parks are undeniably awesome (see #9), but they often overshadow the equally great and way more accessible and numerous state parks.  "I feel authentically me in parks—whether around the corner or thousands of miles from home, national, state and local parks inspire me. They're my creative canvas and a rejuvenating force that I cannot live without," says Silas Fallstich, adventure photographer. "All in all, parks are my happy place." There are more than 10,000 of them across the country, and odds are good that there's a pretty great one within a short drive from your house. "If the national parks are the polished crown jewels of the U.S. public land system, our state parks are the geodes," says writer Aaron Gulley, who's been living out of an Airstream, pinballing around the West, for the past six months. In Texas' Palo Duro State Park—home to the country's second-largest canyon—you can book one of three stone cabins built in the 1930s by the Civilian Conservation Corps, which sit atop the canyon rim and offer fantastic views. Fall Creek Falls State Park in Tennessee boasts six waterfalls within a 26,000-acre preserve. John D. MacArthur Beach State Park  in Florida offers almost two miles of pristine Atlantic beach, mangrove swamps, trails that meander through canopies of trees, and incredible snorkeling. And at Minnesota's heavily forested Itasca Lake State Park, you can wade across the shallow, cold Mississippi River as it leaves its headwaters. The list goes on and on and on…
---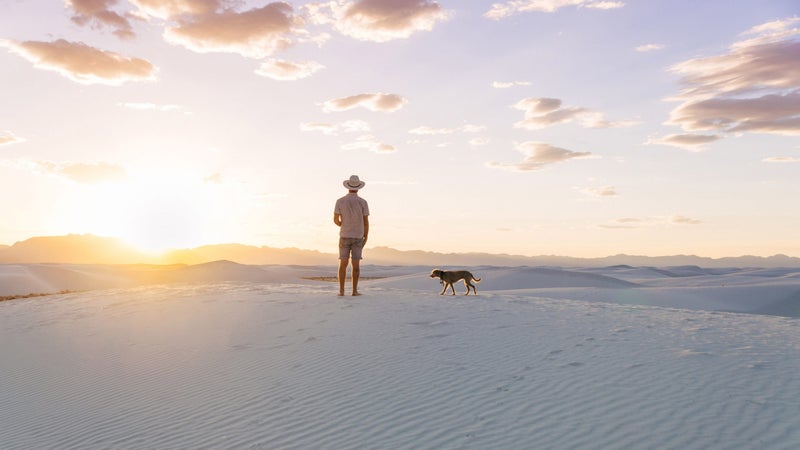 6. National Monuments Can Be Way More Fun Than They Sound
Maybe it's because the word "monument" sounds more historical and staid than fun and adventuresome. But national monuments can be every bit as beautiful and awe-inspiring as national parks, with far fewer crowds. Relatively new national monuments like Maine's Katahdin Woods and Waters, New Mexico's White Sands, Nevada's Gold Butte, and California's Berryessa Snow Mountain offer camping, hiking, fishing, canoeing, and plenty of other ways to enjoy them. And, because local constituencies often fought passionately to win designation, you'll likely encounter devoted locals business glad to see you in town.
---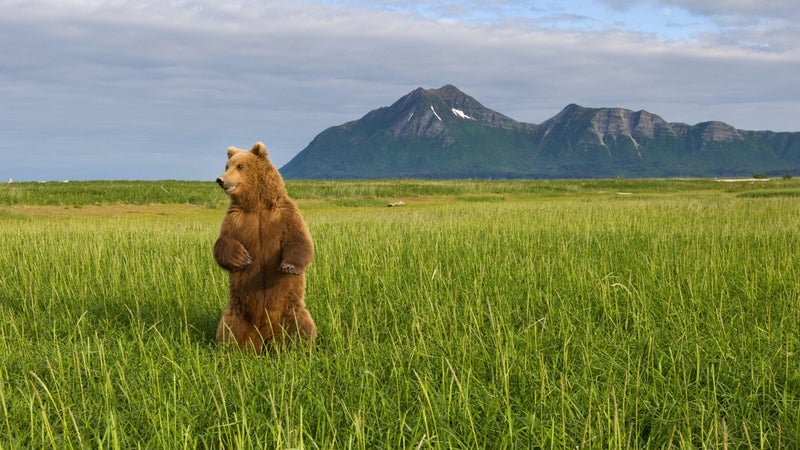 7. Parks Are Using Technology in Cool Ways
Parks are, of course, one of the best places to unplug and connect with nature, but that doesn't  mean new technologies don't have their place. It's partly a matter of meeting people where they are, says Edward Krafcik of Soofa, which makes a solar-powered phone-charging bench. "What happens if we refuse to provide services that are expected or demanded by the connected generation?" he asks. But it's not just about keeping your devices powered up. New York's Central Park and many national parks are now offering VR tours and interactive and interpretive displays that educate visitors and enrich the experience. Or, consider the immensely popular live-video feeds that can bring the grizzlies of Katmai National Park in Alaska into your living room—and have inspired countless kids to ask their parents to take them there for their next vacation.
---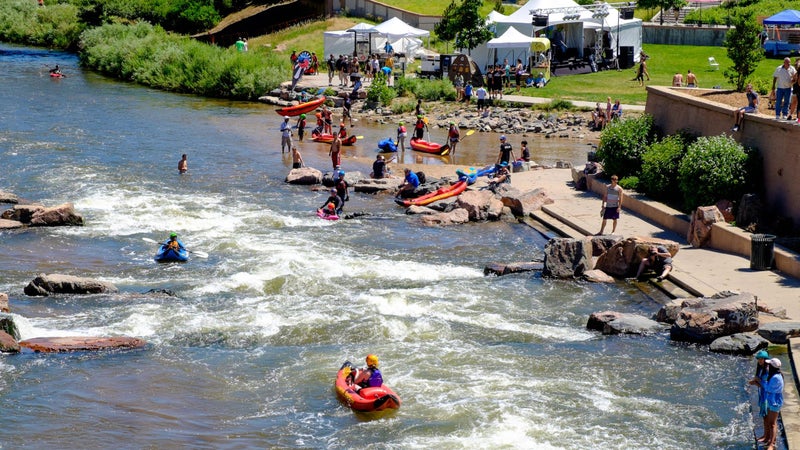 8. New Activity Parks Take Fun to New Levels
Parks with well-designed, activity-specific venues are popping up everywhere. Cities big and small across the country are erecting outdoor climbing walls—from Chicago's Maggie Daley Park to Columbus, Ohio's Scioto Audubon Park, and Bozeman, Montana's six artificial bouldering structures. Boulder, Colorado's Valmont Bike Park features dirt jumps, three pump tracks, and freestyle and cross-country mountain-bike routes. Whitewater parks, like Denver's Confluence Park or on Bend, Oregon's Deschutes River, are like skate parks for paddlers, providing exhilarating hydraulic features for kayakers, canoeists, and rafters to play on. And speaking of skate parks, cities like Lake Forest, California; Klamath Falls, Oregon; and Sarasota, Florida offer state-of-the-art concrete wonderlands at little or no charge to the public.
---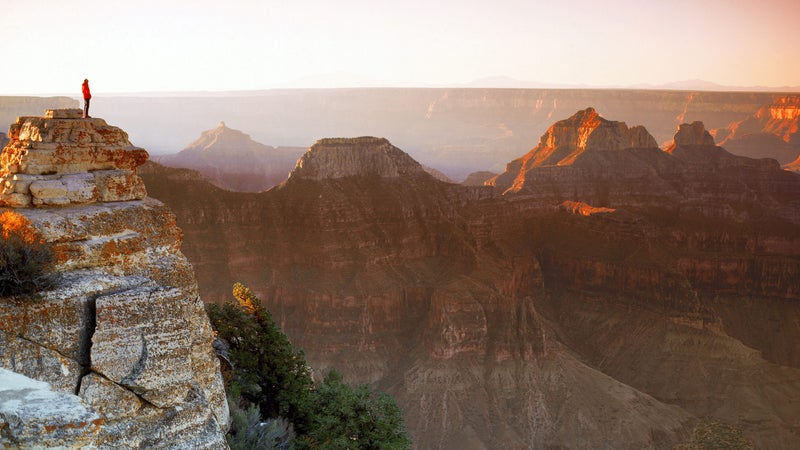 9. The Rock Star Parks Are Worth the Effort
Sure, the crown jewels of the national park system can be crowded, but for good reason. They harbor some of our country's most iconic national treasures: The Grand Canyon, Old Faithful, Mt. Rushmore, and so much more. The trick to seeing them is having a strategy. Visit during shoulder seasons—just after school starts or before it lets out. And be sure to have a destination or objective in mind, as visiting big, multi-featured parks like Yellowstone or Yosemite can be overwhelming. Make sure to camp—at least for a night—as you'll tune into your surroundings in ways you can't in a hotel or RV. Or, even better, book a room at one of historic lodges situated in some of the parks, like Zion Lodge, Great Smoky Mountains' LeConte Lodge, or the Chisos Mountain Lodge in Big Bend National Park.
---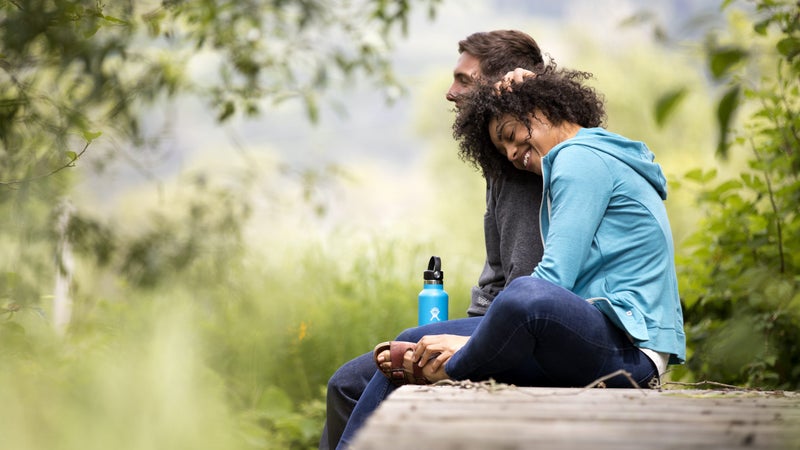 10. You Don't Need a (Real) Reason to go to a Park
You should just go. Grab a frisbee or your favorite pool toy and your Hydro Flask filled with your favorite cold drink. Text your friends and invite them to join. Go sit on a log and catch up with an old friend. People watch. Take in the sunset. That's the best thing about most parks: You don't really need to have a plan or have to "do" anything to enjoy—and benefit from—them. Simply going for walk by yourself or goofing around with friends and family is reason enough. "Sometimes I find myself in a rut where I'm too busy working, planning, and running around to remember to get outside. But once I do it's incredible how much more productive, inspired, and generally happy I am," says model and adventurer Annika Bauer.
---
At Hydro Flask, we believe in venturing out, seeing new sights, finding new experiences, and coming away with memories, and we believe this is something parks, of all shapes and sizes, can provide. To us, parks represent places that help make us healthier, happier, and more fulfilled. Parks for All is our way of sharing the love we have for green spaces, and ensuring these special places get the attention and protection they deserve.