Survival Advice from Comic Strips
Tips on self-defense, BASE jumping, and how to make it out of a plane crash alive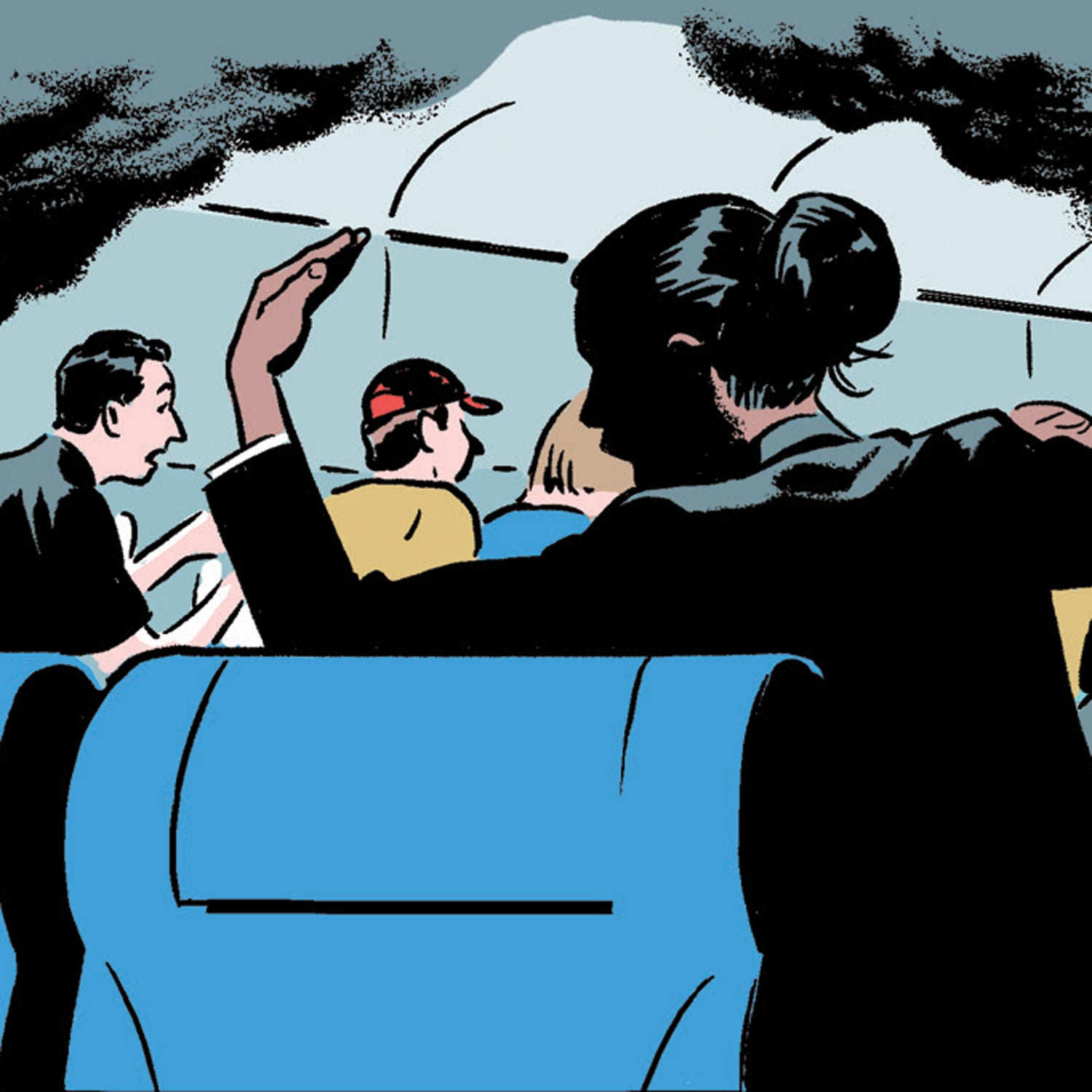 R Kikuo Johnson
Heading out the door? Read this article on the new Outside+ app available now on iOS devices for members! Download the app.
These comic strips, drawn by R Kikuo Johnson and written by Will Cockrell, could save your life if you follow their advice. 
---
Escape the Crash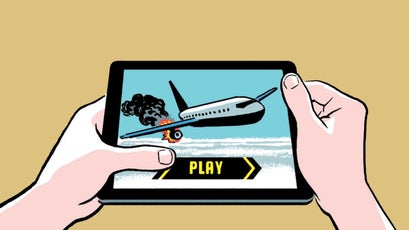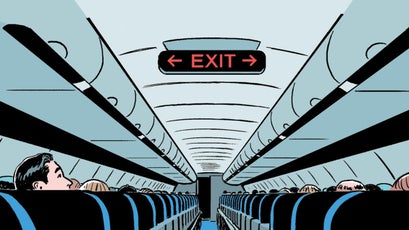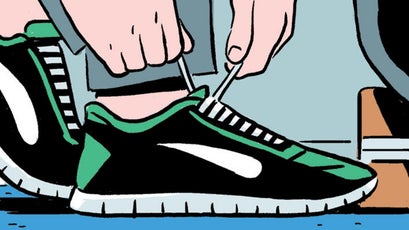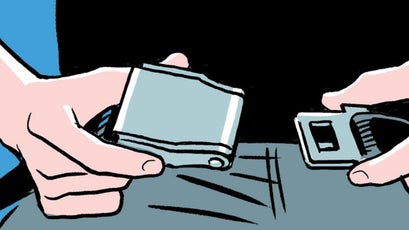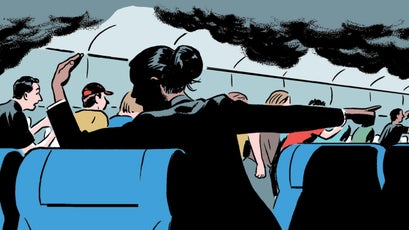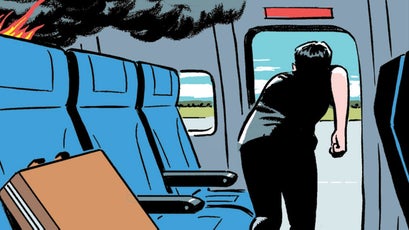 Though it may be hard to believe, most modern airplane disasters are survivable. But don't rely on luck: your own actions are key. Edwin Galea, director of the University of Greenwich's Fire Safety Engineering Group and an expert in evacuation and human behavior in emergencies, explains how to make the most of those precious moments before, during, and after every passenger's worst nightmare.
To Get to the Summit, Cory Richards Had to Lose It All

On the other side of a traumatic adventure mishap lie nightmares, a never-ending recovery, and sometimes an entirely new perspective on existence itself.
Play a Game: Try one of the handful of new mobile apps that use disturbingly realistic simulations to take you through oh-shit scenarios. Our favorite: Prepare for Impact (free; Android and iOS).
Become an Exit Guru: Memorize the number of rows and seats between you and the nearest exits, both in front and behind, in case you need to feel your way there.
Keep Your Shoes On: "If anything happens, you're going to have to move as quickly as you can, likely stepping over debris in the aisle," says Galea.
Study Your Seatbelt: Seriously. Practice unbuckling until it's etched into your brain. Research shows that panicking passengers often act as if they're wearing a car belt and try to push a nonexistent release button. 
Do What You're Told: Flight crews have gone through intense worst-case-scenario training. They're taught to get in your face with drill-sergeant-like aggression, if necessary. Do exactly what they say. 
Leave the Luggage: Believe it or not, many passengers try to grab their bags when exiting a crash. Those wasted seconds can cost you your life.
---
Play Defense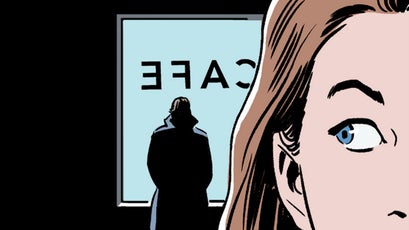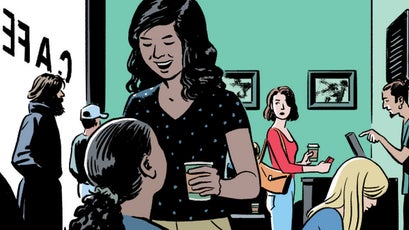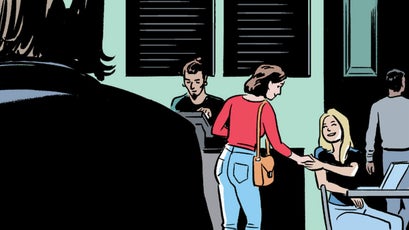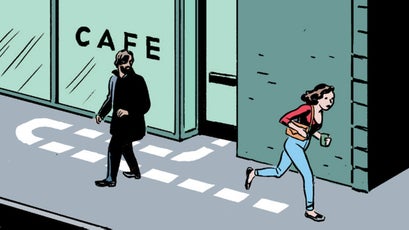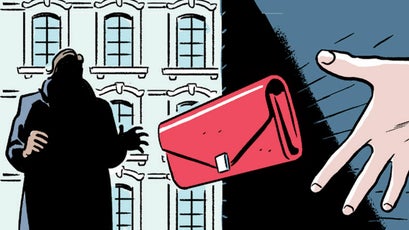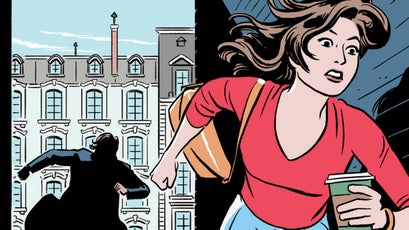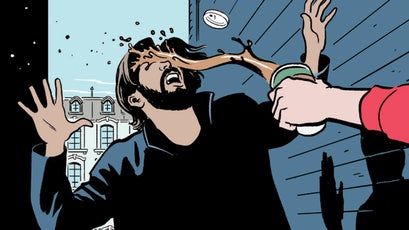 It's a frightening scenario even for veteran adventure travelers: you're leaving a bar or café in a foreign city when you sense someone watching you and perhaps planning something sketchy. What to do? According to Tim Crockett, a former British special forces soldier and current vice president of security for international travel-assistance provider HX Global, a few smart choices and clear body language can save your bacon. 
Real Survival Begins After You've Made It Out Alive

Making it through a catastrophic event is just the first step. Presenting five true case studies in survival.
Read the Room: "Has anyone been paying too much attention to you?" asks Crockett. A sign that someone may be sizing you up: they're nervous. "People up to no good are often scared themselves."
Make a New Friend: "There are often other solo travelers you can link up with before heading outside," says Crockett. "You're much less likely to be seen as a potential victim if you're with someone else."
Backtrack: If someone is tailing you, make an immediate U-turn to safety. "Look at your watch or pretend you forgot something," says Crockett. "Any excuse to get back inside."
Use a Dummy: Handing over a sacrificial second wallet will make criminals think they're getting something. "Mine has small bills of local currency and expired credit cards with the signature scratched off," says Crockett.
Run for It: "If confrontation seems inevitable, run," says Crockett. "Don't just go around the corner and hide—get some distance from the aggressor."
Fire Away: If you're cornered and all else fails, "throw whatever you have in the attacker's face," says Crockett. "The split-second distraction could allow you to escape."
---
Weather a Splat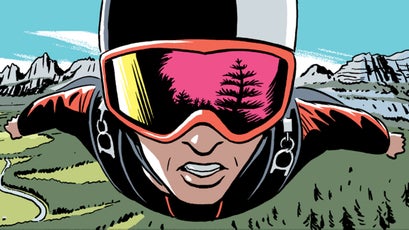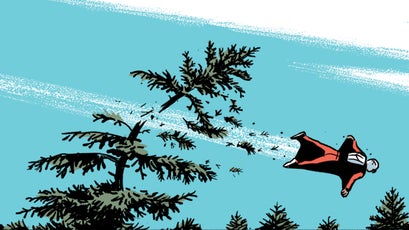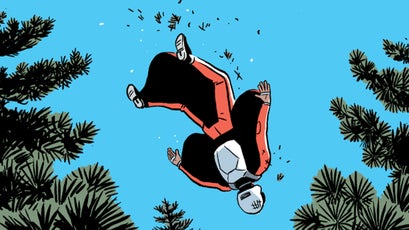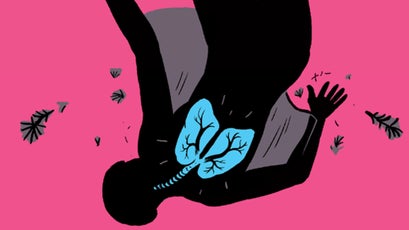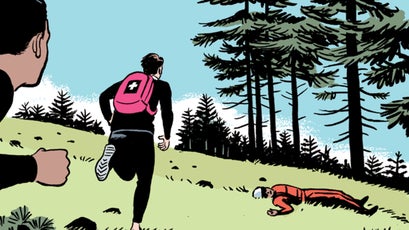 Last year, during a wingsuit flight in Chamonix, France, Eric Dossantos slammed into a tree. How can anyone live through a crash like that? We asked him and renowned trauma surgeon David Shatz, of the UC Davis Medical Center, to explain the barely possible. 
Stay on Target: Dossantos never braced for impact, which Dr. Shatz says likely minimized trauma. "We see drunk drivers who are less hurt than sober victims in an accident for the same reason," he says. 
Protect Your Noggin: Dossantos's helmet glanced off the tree, and his left shoulder took the brunt of the impact. "I hit it just right," he says. Branches slowed his fall. 
Don't Bleed Too Much: Dossantos sustained a few broken ribs but avoided massive blood loss. "With sudden ­deceleration, the most common fatal injury is the ­aorta coming off the heart," says Dr. Shatz.
Pray for Help. Fast.: Three hours later, a trail crew rushed Dossantos to a hospital. "If you get medical attention quickly, you have good odds," says Dr. Shatz.