Call of the Ferret
Our former editor on the craziest and least taste-defensible piece he ever assigned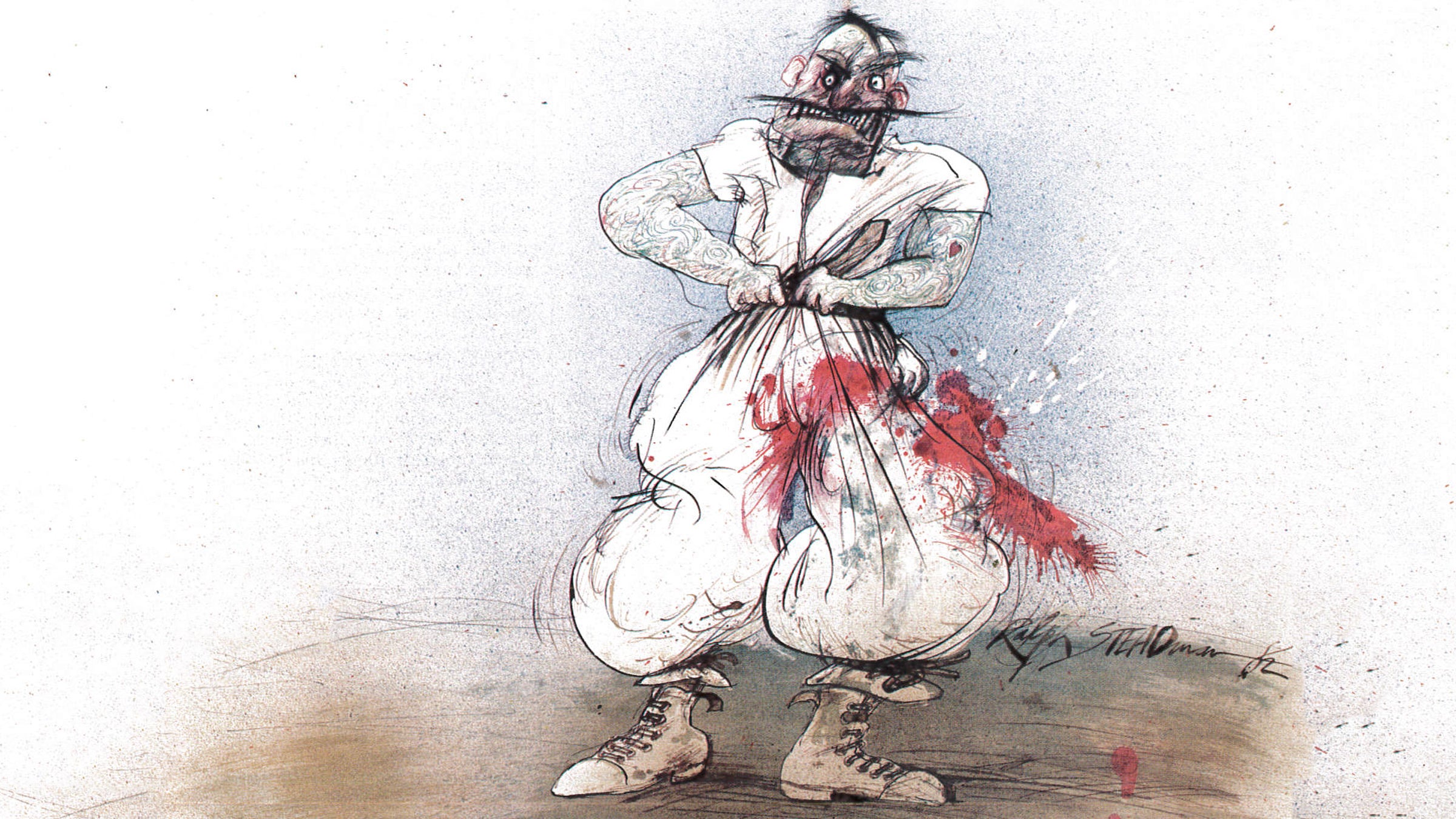 Heading out the door? Read this article on the new Outside+ app available now on iOS devices for members! Download the app.
"The King of The Ferret Leggers" (February-March 1983) sorely stress-tested some advice I'd gotten from one of Outside's founders, Tim Cahill: Don't pander to the readers. Find great writers and let them do the stories they want to do. 
So. In 1982, Don Katz, a friend and highly accomplished longform journalist, proposed a story on Reg Mellor, the 72-year-old champion of an odd English competition called ferret legging. The sport was simple: contestants stuffed panicky, razor-toothed ferrets down their baggy pants, cinched them up, and endured the resulting mayhem as long as possible. According to Katz, Mellor was unexcelled at "keepin' 'em down." Ralph Steadman, the famous gonzo artist, would illustrate it. "And," Katz assured us helpfully, "it takes place outside." Done.
Thirty-five years later, I still cannot unthink my first reading, especially the ferrets dangling from Reg's ravaged "tool." Steadman's searing art showed Reg's face contorted but resolute, ominous bulges roiling inside his blood-spattered trousers. Don's story was funny and brilliantly told, but it was also the craziest and least taste-defensible piece I'd ever worked on. I beat myself up a little, cursed Cahill, and bumped Ferrets until we could slide it into a fat double issue. 
I shouldn't have worried. "Ferret Leggers" became a pre-Internet cult object—photocopied, faxed, illegally republished abroad. That issue helped us win our first National Magazine Award. In hindsight it was classic Outside, and we had a new guiding principle: If we got away with ferret legging…why not?
—John Rasmus, Editor, 1979-1990
Trending on Outside Online