Sponsor Content: REI
10 Reasons Summer Lovers Should Stop Hating on Winter
Seriously, it's time to recalibrate your stance on the season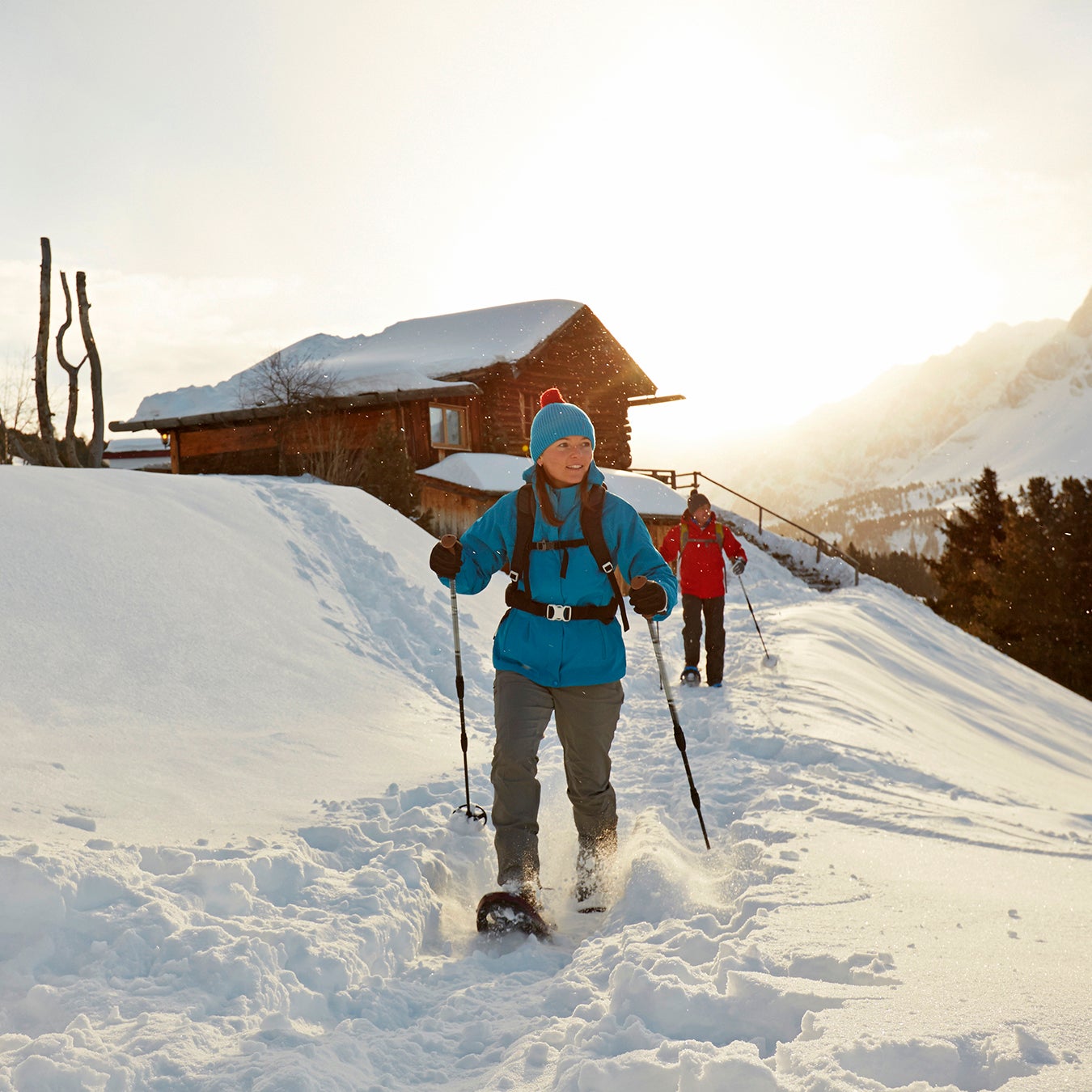 We get it. You love the beach, you get cold easily, and you don't like turtlenecks. But here's the deal: those tired old excuses you trot out every November no longer cut it. Here are ten reasons to get out there and enjoy the white stuff while it lasts.
---
1. Your appendages will be warm
Forget freezing your fingers off in your grandmother's hand-knit acrylic mittens. Gear designers have come up with increasingly ingenious ways to ensure that fingers, toes, and other important bits stay toasty, from Outdoor Research's Lucent Heated Mittens (from $355), which feature a built-in, rechargeable battery-powered heating systems, to Sport Hill's Northwind Unders Bottoms ($40), with their strategically positioned swaths of highly wind-resistant fabric. Patagonia (and others) even make an adult base layer onesie now—with thumbholes and a hood, you might not want to take it off until March.
---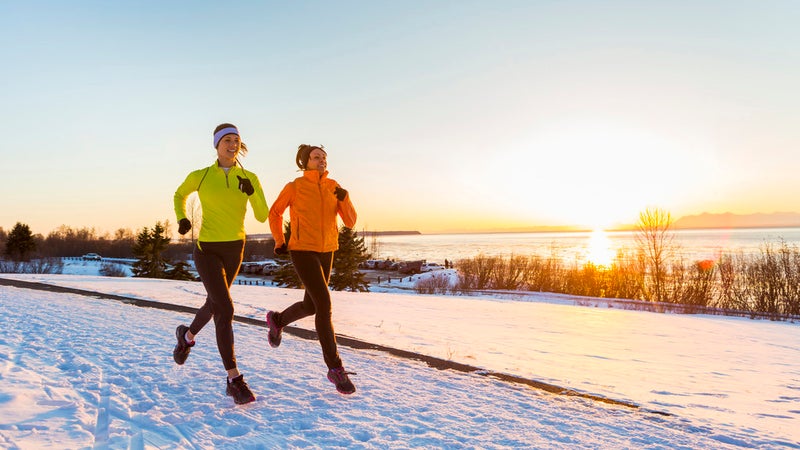 2. Friends are better in the winter
Anyone can be a summer friend, but your real friends are those you can count on to get out of bed, in the dark, when it's freezing cold, to join you on an early-morning run. Whether you want to get out there with your BFF or are looking for new playmates, check your local REI calendar for fitness classes, trail runs, and winter-specific activities.
---
3. Winter driving need not be nerve-racking
Winter tires may have been invented in the 1930s, but thanks to major advancements in rubber technology over the past decade or so, they've gotten increasing better at their job—keeping you gripped to even the iciest of roads. Our favorites? Nokian's Hakkapeliitta R2 (prices vary by size, nokiantires.com).
---
4. It's the most serene time of year
The world doesn't just seem quieter when it snows, it actually is. Sound doesn't bounce off snow as easily as it does off, say, concrete. Snow by its very nature absorbs and dampens sound. Add in the fact that you have fewer people out on the trails, and a post-storm stroll in the woods can be about as tranquil as it gets.
---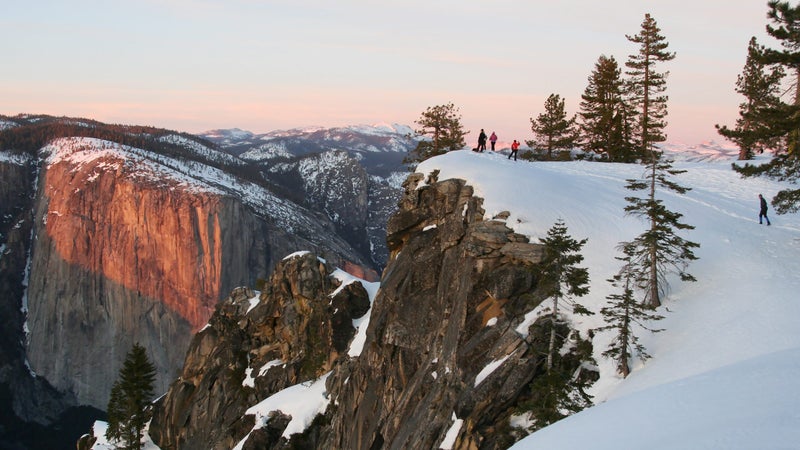 5. Winter is also the best time to visit national parks
The most popular parks can be nightmarishly crowded in summer, but turn into sublime playgrounds once the snow falls. Snowshoe between giant sequoias and hike to Yosemite Falls observation point on REI Adventures' five-day Yosemite Winter Adventure (from $2,699) or ring in the New Year by hiking and snowshoeing through Zion and Bryce National Parks' mystical hoodoos and canyons (from $2,899).
---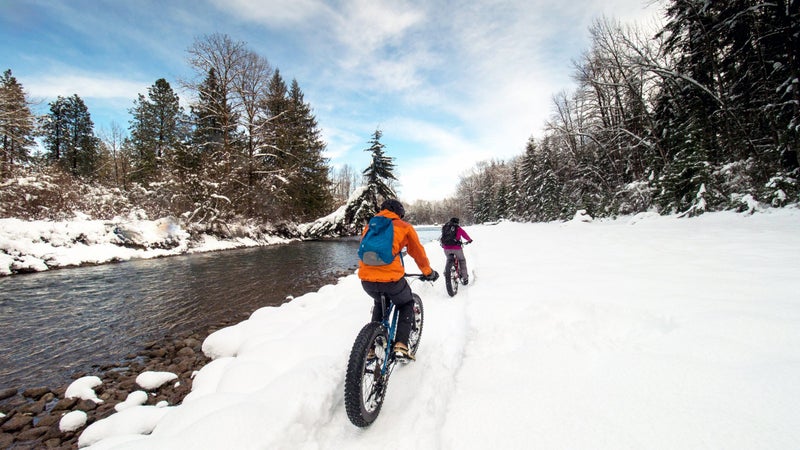 6. You can (safely and warmly) bike all winter long
Now that fat biking is here to stay, the sport has become the fun hog of winter.  Ski areas, golf courses, and parks across the country offer groomed trails. The bikes, like Diamondback's El Oso Grande ($1,118.93) are increasingly light, nimble, and affordable—and there are even kids' bikes, too, like Diamonback's El Oso Nino ($449).
---
7. It will give you a new appreciation for being warm
Nothing feels better than a warm fire or a hot sauna after being outside and bundled up all day. Take it to the next level and embrace your inner Nordic god or goddess this winter on one of REI Adventures' Iceland Winter Adventure trips ($4,099), where you'll hike and snowshoe by day and then chill out at night in the world-famous thermally heated Blue Lagoon.
---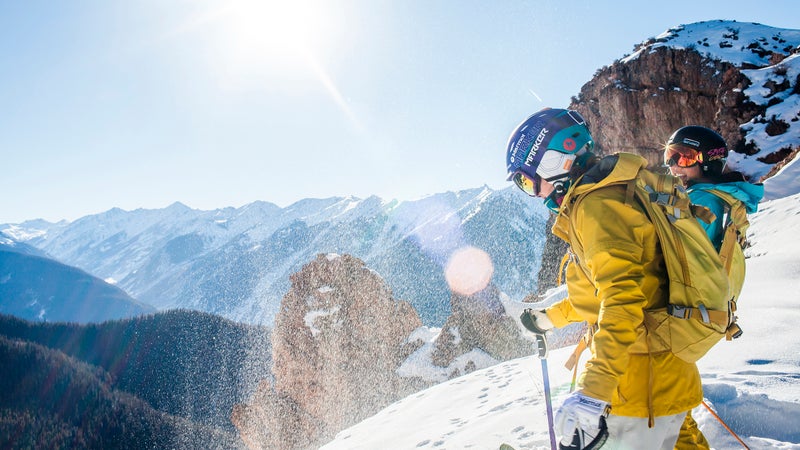 8. You can ski uphill now, too
Over the past few years, resorts across the country have embraced the uphill skiing movement. Uphill skiers and splitboarders use specialized gear to "skin" up mountains as opposed to riding the chairlift. It's a great way to get in an early morning workout or see if more serious ski touring might be your thing. Resorts from Sun Valley, Idaho to Killington, Vermont now allow uphill traffic during select hours and along specific routes. And in Aspen Snowmass, Colorado you can even rent uphill gear from the resort.
---
9. There are all kinds of fun outdoor competitions
From ugly sweater runs to snow bike festivals, there's no shortage of wintertime races, events, and just-for-fun competitions. Where to start? Just about every ski resort now has at least one annual event, such as pond skimming, which involves costumes and shenanigans.
---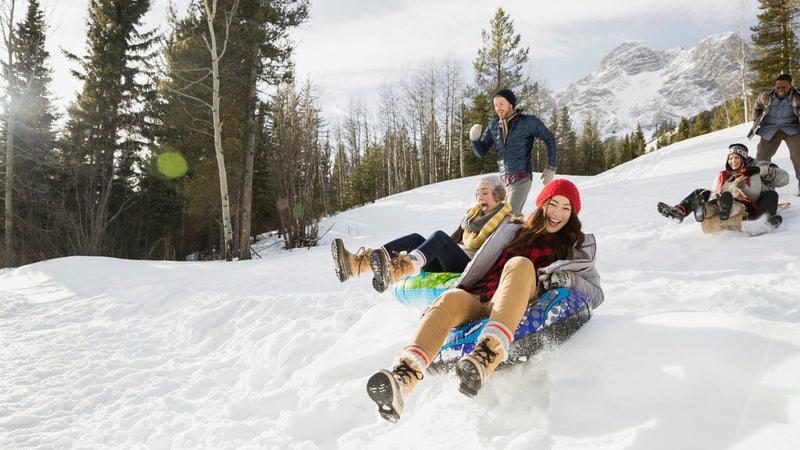 10. Snow brings out the kid in everyone
Whether you're sledding down your local neighborhood hill, running with your dog through freshly fallen snow, or engaged in a good old-fashioned snowball fight, winter brings out childlike joy no matter your age.
---
From footwear and fat bikes to winter camping essentials, REI has the gear you need to be prepared for all your winter adventures.