Gear Guy
Elegy for Ibex, Our Favorite Merino Apparel Brand
The gear maker reaches the end of its trail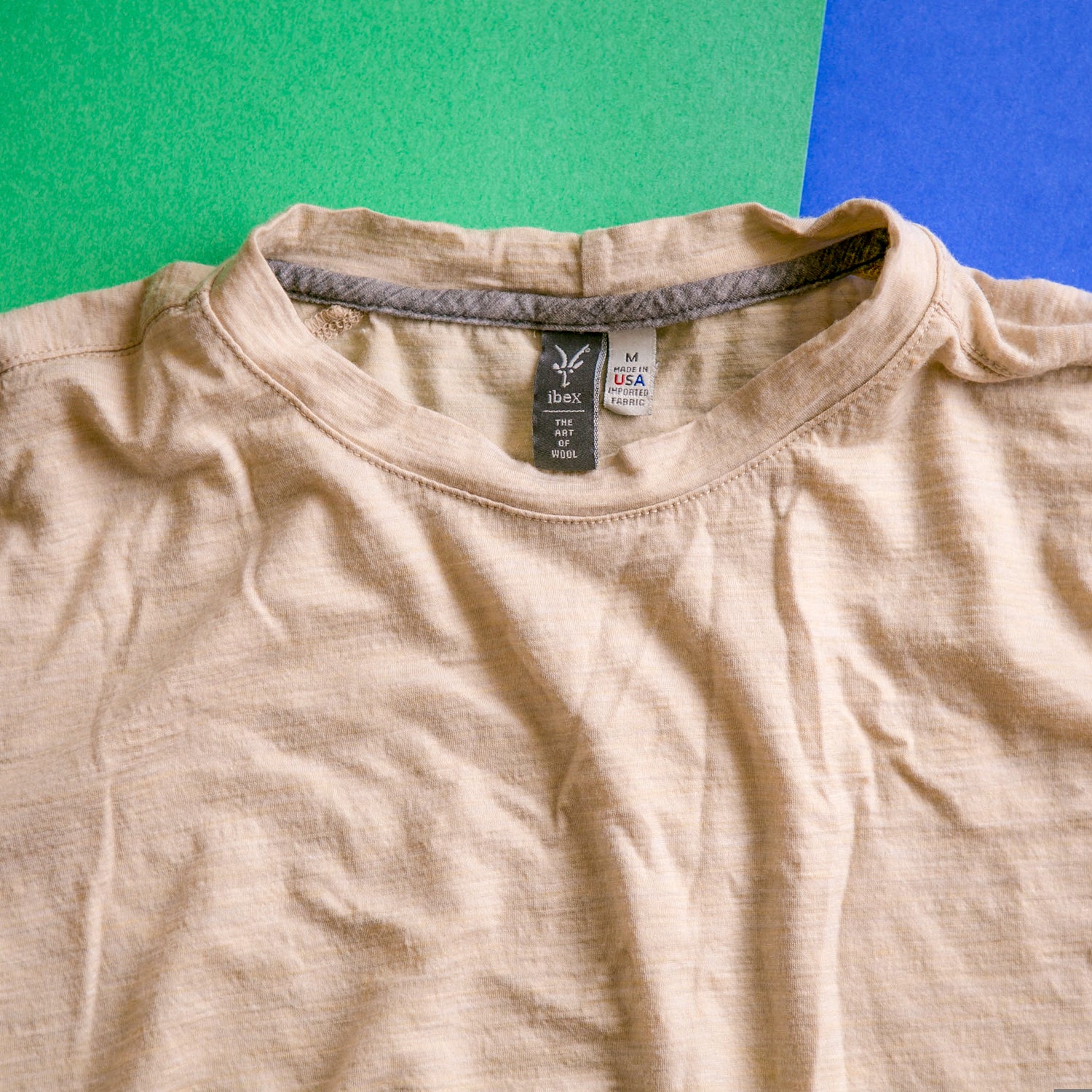 Sarah Jackson(Photo)
Heading out the door? Read this article on the new Outside+ app available now on iOS devices for members! Download the app.
Last week, we learned of the unfortunate death of a beloved outdoor establishment. After wool apparel brand Ibex laid off a third of its employees in early November and industry publication SNEWS prematurely (but prophetically) reported the company's demise, the scrappy 19-year-old business announced that it's selling off its inventory and shutting its doors in February, unable to keep up with the shift away from brick-and-mortar shops to direct-to-consumer online sales.
When I read the news that the White River Junction, Vermont–based brand is officially shuttering, I felt a genuine sense of loss—not only because the company's stellar gear would no longer be on the market, but also because I have a bit of history with Ibex. Keith Anderson, former vice president of marketing, was my first source for the very first story I ever wrote for Outside six years ago. He spent more than two hours explaining the fine details of wool to me—an annoyingly enthusiastic young journalist—for a 200-word article in which he knew there was little room to mention his brand. Since then, Anderson has been a knowledgeable and patient source with a dose of self-proclaimed "textile snobbery."
It was that snobbery that drove Ibex to excellence. "It came from the initial passion of the founders and the designer," Anderson tells me when I call him shortly after the announcement. When he wandered into Ibex's HQ in 2000 after reading an article in Backcountry (owner John Fernsell hired him on the spot as the third employee), Ibex's business model was to build products with all-natural textiles, including organic cotton. The more they worked with wool, though, the more they became obsessed with it for outdoor use. "From that, we became wool snobs, which is how we carved a niche," Anderson says.
In carving its niche, Ibex essentially became a merino wool pioneer for America. At its height, the company employed 45 people. "You couldn't go to a fabric designer and say, 'This is the kind of wool I want,'" Anderson says. "It didn't exist." Since no one made washable wool in the United States in the early aughts, the folks at Ibex imported the yarns from Europe and had them knit in a textile factory in Woonsocket, Rhode Island. Ibex was one of the first brands to import merino from New Zealand and has been integral in shaping the cult of wool in the outdoor industry. Despite the brand's recent troubles, I'm sad to see a company that never skimped on quality go under.
I don't recall the company using superlative product pitches or gimmicky proprietary space-age technologies. Every Ibex product I've tested—about a dozen, likely more—was soft on the skin and stylishly cut and came with all the moisture-wicking and odor-quashing bonuses of high-end merino wool. The Odyssey Henley is one of those pieces I regularly wore while skiing, but it also happened to be one of the sharper classy casual shirts I've owned. Other Outside writers have lauded the brand's sports bras, and one even credits a pair of its now-discontinued boxers for aiding in the conception of his son. Ibex did not cut corners.
But it never took itself too seriously, either. This is one of the few companies that got a fake April Fools' Day launch right—I've watched its DFF (Dog Fur Fiber) video at least five times. A couple years before that, Ibex jokingly introduced a "Yoga Retreat" line of merino/extra virgin olive oil–blend apparel dubbed Downward Dog for the Upwardly Mobile, or DUM.
When I ask Anderson for parting thoughts from what looked like was going to be our last interview (he's now working for Trek's adventure travel arm), he responds in typical no-bullshit fashion, aligning with what I expect from the company he helped build. "I don't have any poetic sound bites for it," Anderson says, "but at the end of the day, that brand was built on people and sheep."
Lead Photo: Sarah Jackson