Gear Guy
Everything You Need to Know About Wool
There's a lot to talk about when it comes to this fabric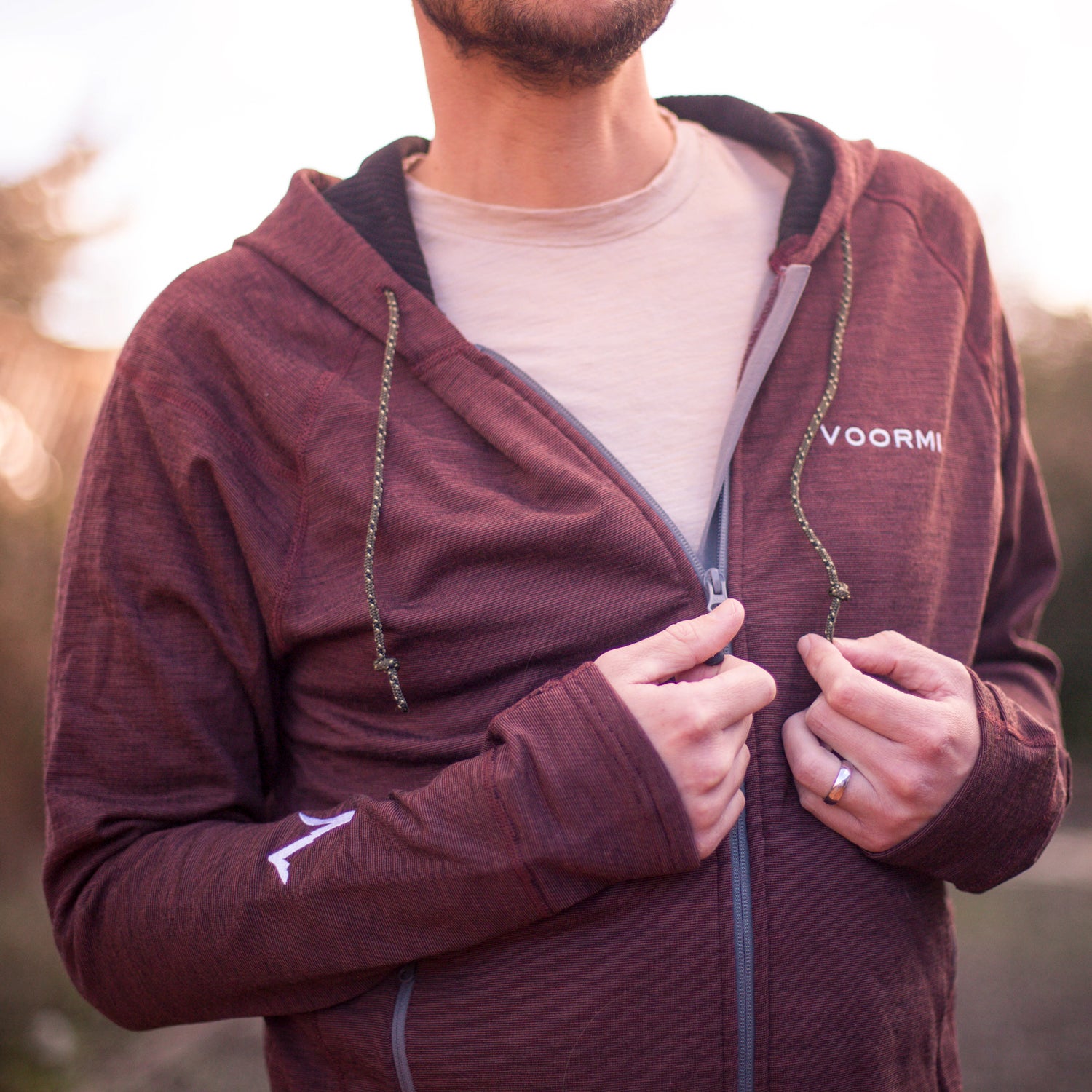 Sarah Jackson(Photo)
Heading out the door? Read this article on the new Outside+ app available now on iOS devices for members! Download the app.
We love wool here at Outside. There must be hundreds of times that I've touted the unparalleled odor-mitigating and moisture-wicking qualities of this wonder material. I stand by the endorsement: For all their capabilities, man-made synthetics are merely trying to mimic what wool does naturally. And for all our technology, nature still does it better. Yet while wool is natural, the myriad ways outdoor companies process, futz with, and incorporate it into apparel can be overwhelming.
So I've crafted this explainer to help you navigate the terms and technologies. The farther a wool layer gets from skin, the more we need to tinker with it so it fits the needs of that particular layer. Wool long johns, for instance, will be different from a wool-insulated jacket. For the purposes of this article, I decided to focus on base layers and midlayers, because wool's properties lend themselves more to those than to outer layers.
Let's dive in.
---
Base Layers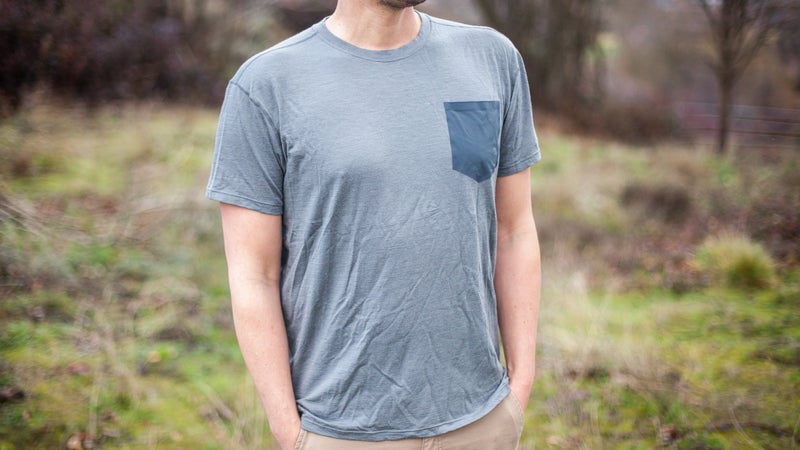 The Good
A lot. When it comes to base layers, wool fights stink and moves sweat away from your body. Wool by its nature is grown to wick moisture from a sheep's back—the opposite ends of each hair are hydrophilic and hydrophobic, respectively, meaning they'll suck moisture to themselves before pushing it away to evaporate. When woven into a garment, wool fibers will do the same. And if your base layer does nothing else, it should at the very least prevent sweat from building up on your skin, which leads to chafing and stifles your temperature regulation.
As for odor-fighting prowess, wool doesn't kill funk-producing bacteria per se—it actually just absorbs the microbes and doesn't allow them to reproduce. The wool's fatty acids lock up the bacteria, effectively shutting down the stank. The fatty acids then release them into the water when the wool is washed.
The Bad
Wool is known for its softness, though that comes with drawbacks—the material can fall apart very easily. It's tough for manufacturers to make a thin wool base layer that will last through washing after every use. (Though because of their odor-fighting prowess, wool base layers need a full spin cycle about a third as often as cotton or synthetics.) To help your garment achieve its longest life, use wool-specific detergents, the gentle cycle in the washer, and lower heat in the dryer. Finally, even fine wool products can be itchy, so try them on before buying whenever possible.
Buying Tips
#1: Pay Attention to Microns
The diameter of wool strand is measured in units called microns, each coming in at 25,400th of an inch. This measurement determines the wool's grade and what it will be used for, so breeders raise sheep to have coats within a certain micron range. Generally speaking, lower microns mean finer, softer, less itchy, and more supple wool. Don't equate that with a better product, though. Higher-micron wool can be more durable—important in products like socks that endure a lot of wear.
For perspective, the list below gives some examples of micron counts.
Cashmere: 12–16 microns
Fine Italian suits: 15 microns
Merino wool: 15–23 microns
Typical wool socks: 20 microns
Coarse wool: 25–40 microns
Human hair: around 60 microns
#2: Look at the Weight of the Garment
Lightweight wool base layers are absolute dreams to wear because they move moisture so efficiently. But like I mentioned earlier, they are also more likely to break down. While you might get away with less expensive wool in a plush sweater or everyday socks, you don't want a technical, overly thick base layer that could impede that sweat-management in exchange for durability. This is not the time to be a penny-pincher. There is some sticker shock when looking at a layer like Duckworth's Vapor Hoody ($110), but due to its superior construction, mine has held up for years.
Be wary when buying a heavy base layer—the excellent warmth-to-weight ratio could make you overheat. Unless you're summiting a mountain in winter or run really cold, you probably don't need one. The base layer's job is to move sweat off your skin—let your midlayer do the insulating.
#3: Consider the Type of Animal the Wool Comes From
Wool doesn't necessarily have to come from sheep. We've checked out a dizzying number of options in terms of animal hair, like United By Blue's bison down and Kora's yak wool. But due to its softness, merino is the most coveted and prevalent wool. Originally from Spain, merino sheep produce wool in the 15-to-23-micron range and are now bred around the world in places like New Zealand, Australia, and Duckworth's Montana ranch.
#4: Don't Overlook Synthetic Hybrids
One of the really intelligent workarounds that wool base layer manufacturers use for making thin layers sturdier is to weave in synthetic material. NuYarn, for example, wraps merino wool around a nylon core. The Trew NuYarn Merino Pocket T ($69) continues to be one of my most-used shirts. I wash it with my hardy cotton shirts at least once a week, and it has yet to wear out.
---
Midlayers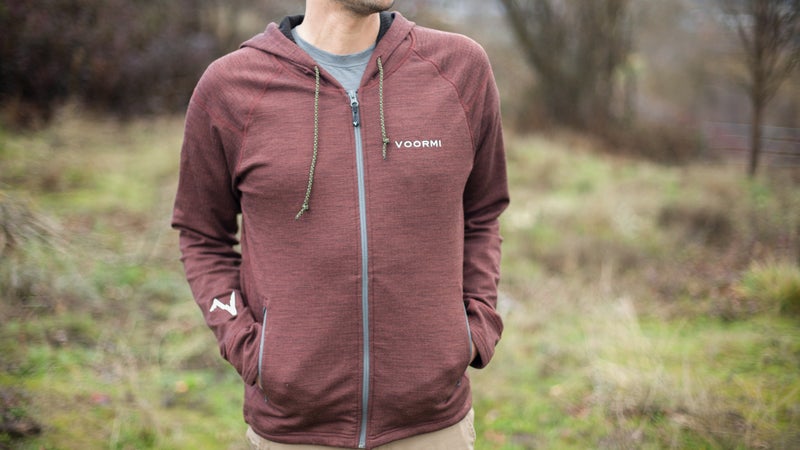 The Good
An insulator's loft—or the space between fibers—is essential to its ability to hang onto warmth. Some materials, notably untreated down clusters, clump together and lose their loft when they become wet. Wool does not, so it'll still trap heat even when soaking wet. Plus, it would take a lot of sweat for wool to wet out. That hydrophilic-hydrophobic combo I mentioned earlier also helps it grab moisture that your base layer expels and move it even farther off your body.
The Bad
For all it does well, we'll never be able to engineer wool to be as gossamer thin and lightweight as top-of-the-line synthetic insulation. It'll never be quite as breathable for that reason. And wool still can't hope to match down in the warmth-to-weight category.
Buying Tips
#1: Take Note of the Face Fabric
Since wool won't be the most breathable insulation, if you're looking for a midlayer with wool packed into baffles, you'll want to make sure the outer fabric is pretty light. The Piz Boval Jacket ($250) from German company Ortovox is one of my favorites for that reason: The wool lies below a layer of hardy but feathery Pertex Microlight.
#2: Consider Synthetic Hybrids Here, Too
Just like with base layers, blending polyester or other synthetic insulation with wool can give it that best of both worlds: heat retention and water resistance while lightening up the weight. Take Voormi, which has patented several ways to make wool burly and stave off the elements. The Pagosa Springs, Colorado–based company uses what it calls surface-hardened thermal wool in some of its apparel—like the Confluence Hoodie ($249)—blending 21.5-micron wool with nylon and a DWR treatment to make water bead up and roll off.
---
While this may be a lot to process, it helps illustrate wool's capability and versatility as a technical outdoor fabric. Keep this guide handy when looking for your next base or midlayer.
Lead Photo: Sarah Jackson