Kellee Edwards: The Most Interesting Woman in the World
She hosts Travel Channel's 'Mysterious Islands,' flies planes, scuba dives, travels solo to the most remote corners of the world—and she's just getting started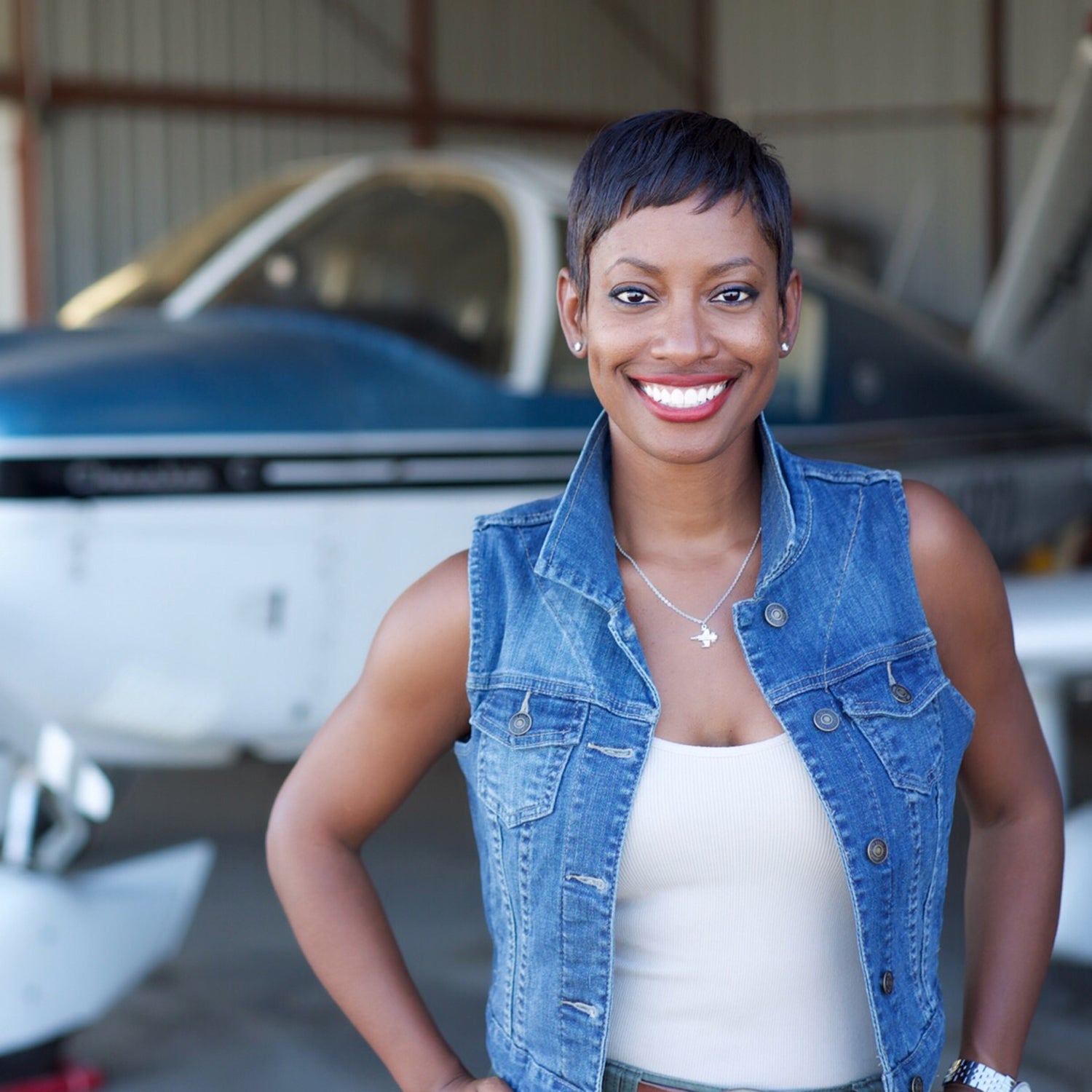 Courtesy Kellee Edwards(Photo)
Heading out the door? Read this article on the new Outside+ app available now on iOS devices for members! Download the app.
Kellee Edwards rode in a small plane for the first time in 2012. Now, only six years later, she flies planes to remote locations on her own Travel Channel show, Mysterious Islands. Edwards is the first black woman to host a regular season show on the network. She broke into the overwhelmingly white and male world of travel television with over-the-top credentials, like pilot certification, scuba diving certification, and soon, a motorcycle license.
Outside contributor Stephanie Joyce asked her about her journey from YouTube to cable TV, her intense travel philosophy, and her only half-joking interest in being "the most interesting woman in the world."
Kellee Edwards's Story is a Trip

Listen to our podcast interview with Kellee Edwards
OUTSIDE: How did your first flight in a small plane go?
KELLEE EDWARDS: It's very much stripped of the comforts of the airplanes that most people are used to flying on. The G-forces when turning the plane had my stomach so topsy-turvy I felt like I was gonna throw up. And then the turbulence. I'm feeling sick. The plane is shaking. I hope this guy knows what he's doing. He looks pretty young. And then the plane smoothed out, the air got smooth, I looked out, and it was just beautiful. Then the pilot said, "Kellee, I'm gonna let you take the controls." When I felt that power in these two hands, turning the plane slowly—the fact that that plane was moving on my accord, oh my gosh. That was the best power trip that I had ever felt in my life. I forgot how I felt a minute prior.
When we landed, I was like, "So how do these classes work, and when are we available to start, and can you tell me how I get rid of the sickness?"
What's the pilot community like?
I remember the first time I went to a meeting at Santa Monica Airport, I walked into that room and they stopped talking and said, "Are you lost? Are you looking for something?" I said "No, I'm here for the pilot meeting." As soon as that meeting ended, I swear, half the room came up to me: "So what are you doing here? What are you flying? How long have been flying?" It was an overwhelming, supportive, curious moment that I will never forget. They said, "Let me know if there's anything I can do to help. If you ever want to fly my airplane, let me know." You know why? Because they want to see more people like me. The older white guys are tired of seeing each other too, you know? So they want to encourage a new generation of pilots, and they really get excited at the thought of more of them looking like me.
So yeah, with that said, they hand over their keys and say "Have at it, have fun! Bring it back safely! You got insurance, right?"
You're also a scuba diver.
It's still freaky to me at times, to be honest with you. I jumped into the ocean for the first time on a snorkel trip in the Cayman Islands. I lost my breath when I got in the water because it was so deep. I went down for like 30 seconds longer than I wanted to be, and I came back up like, "This ocean is huge and this is scary and do I get back on the boat?" No, stay in the water. Okay. Get comfortable. Put your face in the water, look at something and I look down and I saw three scuba divers, and they looked so comfortable and they were like leisurely and they were not panicking like the girl who was 30 feet above them.
When I came home I was really bothered by the fact that I was freaked out by jumping in the water. I was like, "How can I get over that phobia? I should learn to become a scuba diver." Learning to scuba dive—it's pretty serious. I had some difficulty with it. But I became an advanced open water diver, so I went from a person who freaked out from snorkeling to a person who does night diving and deep diving.
How have things changed making the jump from YouTube to the Travel Channel?
It's very interesting what's happening, having the platform that I have in my community right now. Because I went from being the weird girl that, you know, "Only white people do that" or "You're acting like a white girl," to "You're so cool," or "I've never seen anyone who looks like me doing the things that you do." So I went from being the underdog and the weirdo to the representation that others needed to see to know that they can do it too. I really love the support that I'm getting from my community now.
What's next?
I'm getting my motorcycle license in a few weeks, and no one knows because everyone always says "Don't do that, that's dangerous." Well if I listened to all those people I would not be a pilot, I would not be an advanced scuba diver, I would have not traveled the world solo. It won't be a sport bike, even though I love and I have a need for speed. It will be a cruiser like a Triumph or a Harley. I'm adding that to the repertoire because I have air and sea covered, and I just really want to cover land on the road, so that's going to be the motorcycle. I got it all mapped out.
Your life reminds me of those Dos Equis commercials… "the most interesting man in the world."
I mean, I can kill a Dos Equis commercial, okay? I would love to be the most interesting woman in the world. I will land an airplane. I will ride a motorcycle to the ocean. I will scuba dive in the freaking ocean. I'll come up and I'll climb up on a ship. That's not a bad legacy to leave.
Listen to our conversation with Kellee Edwards on the Outside Podcast.
Lead Photo: Courtesy Kellee Edwards
Trending on Outside Online