Sponsor Content: JEEP
The People's Photographer
From his epic surf films to his iconic Instagram feed, Chris Burkard has redefined the world of adventure photography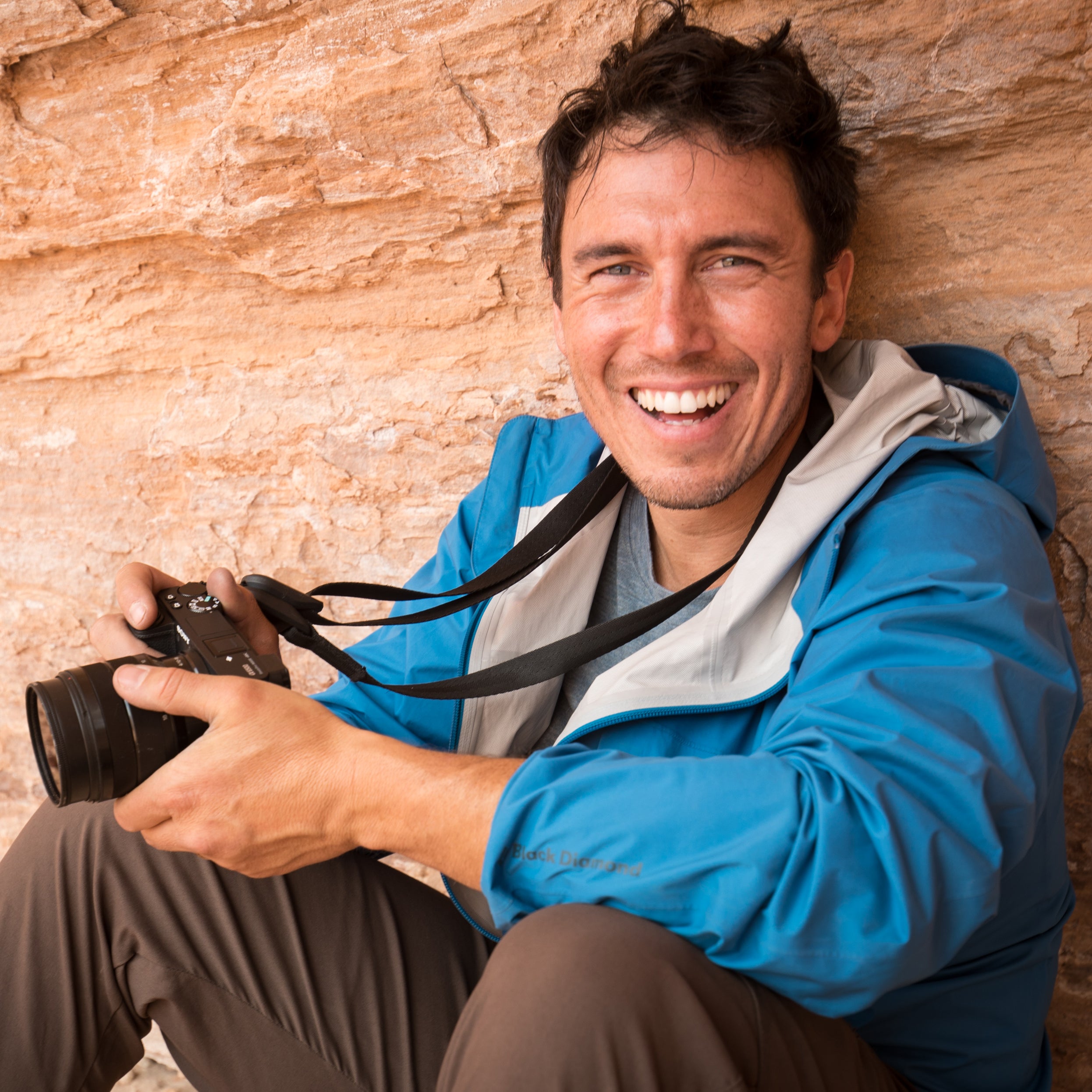 Growing up in Arroyo Grande, a small town on California's Central Coast, Chris Burkard didn't travel much and didn't have a passport. He spent his childhood absorbing the epic scenery in the foothills of Big Sur and surfing the local breaks, eventually getting into photography when he was 18. But it wasn't until he was working a dead-end job and going to junior college that he saw a vision of his future. "One moment it dawned on me that photography could be something more than just having fun," he says. "It could be a career. It was exciting, and at that point I decided to put everything I had into it."
Thirteen years later, 32-year-old Burkard is still putting his all into his photography, creating some of the most awe-inspiring surfing images created in this century, which have earned him three million followers on Instagram, a hundred-some magazine covers, numerous awards and sponsors, and constant demand from A-list commercial clients like Apple and Toyota. His surf films, including last year's Under the Arctic Sky, about surfing in Iceland, are like nothing the surf world has ever seen.
That success didn't come easily. For the first six years of his career, Burkard lived in his car, traveling thousands of miles shooting whatever magazine editors paid him to photograph. Slowly but surely, his skills and reputation grew and he began shooting regularly for Surfline and Surfing Magazine, as well as commercial clients like Patagonia. But his restlessness grew, too. "I had the effing dream job. I was on beaches in the Caribbean, shooting surfers, and could have had a piña colada in arm's reach. It couldn't get any better," he says. "But I felt like I wasn't giving enough of myself, I wasn't growing. The camera had become a tool, but it wasn't changing me as a person."
In 2012, he decided to start going to the places he loved most and taking the shots he wanted to take. This time, there were no fruity drinks in the mix. "I grew up where the water was cold and there were sharks and you'd come back from every surf trip covered with poison oak," he says. "I looked at the map for places that are cold, different, and remote. That's what intrigued me.
Burkard began setting up personal projects in nontraditional surf spots, the types of places where film producers and magazine editors weren't going to send a photographer. So he began self-funding these expeditions on which he could combine his love for epic, remote landscapes with images of surfing.
The results have been stunning. Besides Under the Arctic Sky, his films include Russia: The Outpost Vol. 1, which follows Burkard and a crew of surfers to the Kamchatka Peninsula for two weeks of groundbreaking wilderness surfing surrounded by glaciers and volcanoes. The Cradle of Storms, in 2014, featured Burkard and his crew in Alaska's wild Aleutian Islands, while The Outpost Vol. 2, released in 2015, chronicles a trip to the fjords and waterfalls of the rugged Faroe Islands, in the North Atlantic.
Ironically, Burkard now calls Arroyo Grande home again, and it's where he and his wife are raising their two sons. He's planning his next surf adventure and has been working on a project to document the glacial river systems in the highlands of Iceland, which he's visited 31 times, in an effort to have Europe's last large unprotected wilderness declared a national park.
The idea behind all his projects, he says, is to challenge himself so that others can experience the landscapes he loves. "I always liked the idea of being the people's photographer," Burkard says. "I want to share my work with the reader, and I'll go to great lengths to capture my stories."
---
Chris Burkard's inspirational story is the second of four to be featured in our partnership series with Jeep. Our first story featured pro surfer turned humanitarian Jon Rose. Come back soon for more stories about exceptional adventurers and their journeys to redefine freedom.
Trending on Outside Online