Gear Guy
Put Together Your Next Backpacking Setup for $300
Give your wallet a break for just a slight weight penalty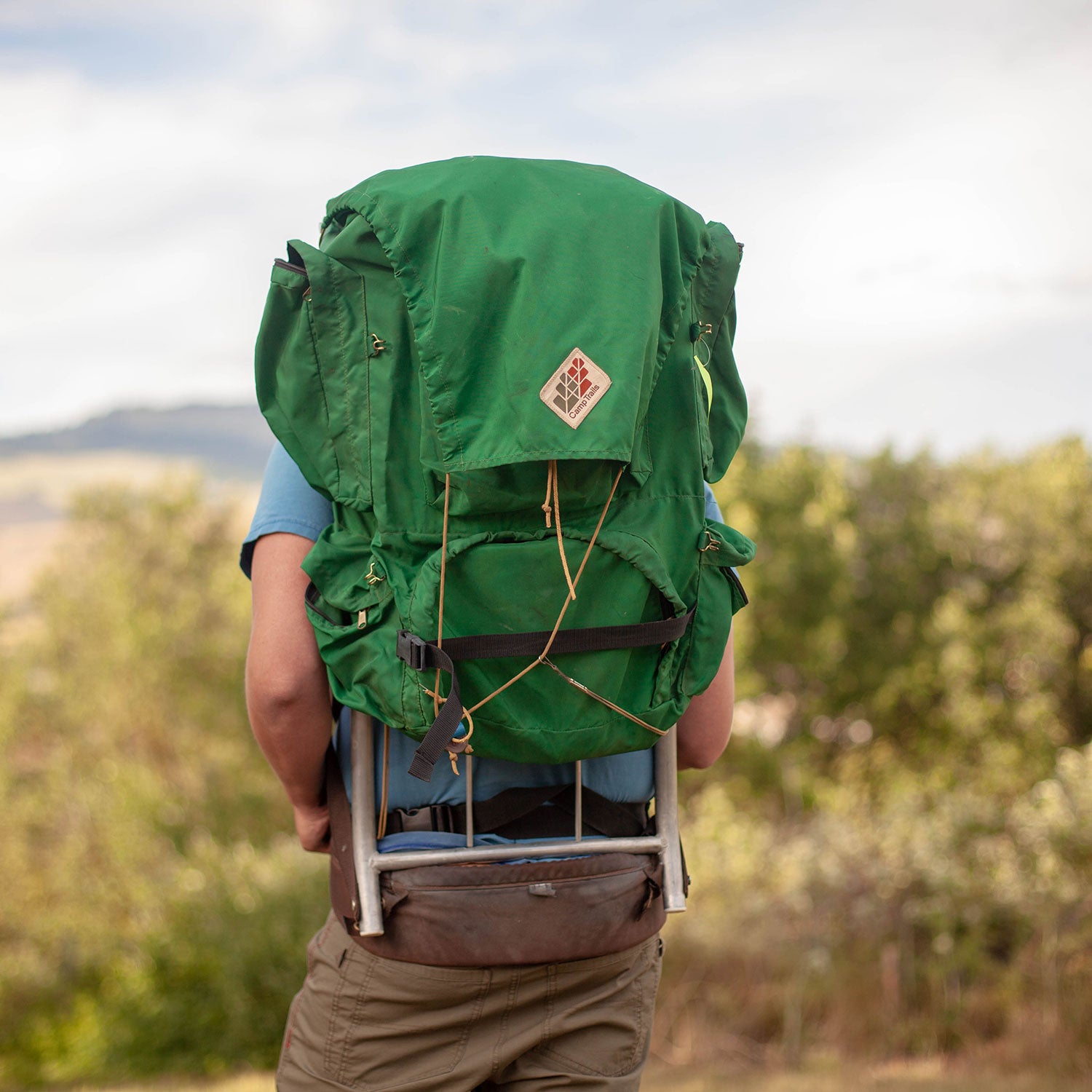 Sarah Jackson(Photo)
Heading out the door? Read this article on the new Outside+ app available now on iOS devices for members! Download the app.
Backpacking can be expensive, but it doesn't have to be. If you're willing to brave some of the elements and schlep a little more weight, you can certainly get these essentials for just north of $300.
Shelter ($15)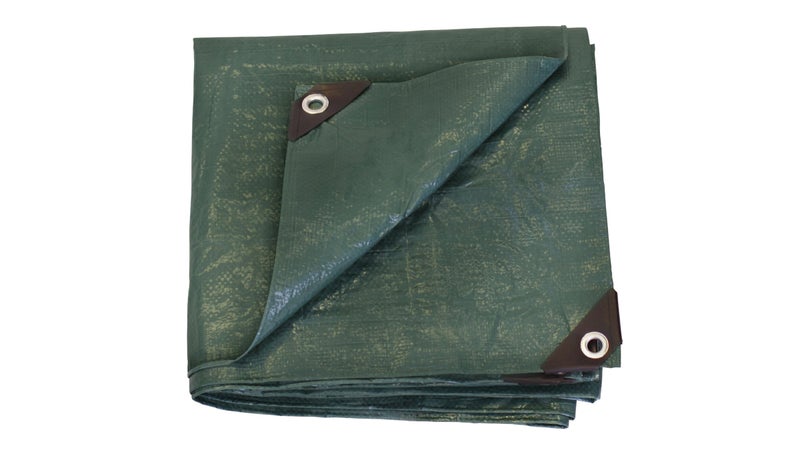 Eschewing a tent for a tarp will save you a nice chunk of change. Yes, some tarps can cost more than a tent, but I am partial to a mondo Stansport Reinforced Multipurpose Tarp. Even though it comes with a bit of a weight penalty, it's a lot less expensive, and you know it'll hold up and keep you sheltered. An important caveat: You'll want to avoid setting up camp when or where there's a high chance of wind.
---
Sleeping Bag ($60)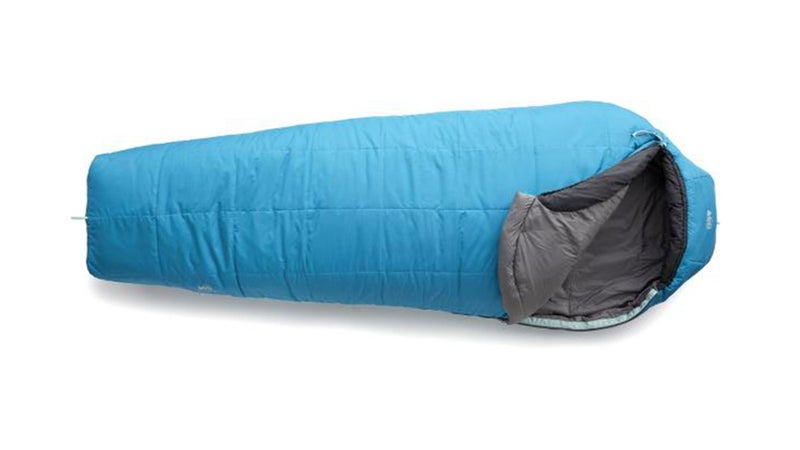 Down sleeping bags with a high fill count are remarkably light and pack down to almost nothing. But they're also expensive. If you're on a budget and don't want to buy a potentially grimy used sleeping bag, I suggest looking into a synthetic bag. I tested REI's Trail Pod 29 last year and found it to be plenty usable as a backpacking bag, thanks to its great temperature rating (30 degrees) for the price and comfortable mummy shape, although it does tip the scale at 2.2 pounds.
---
Sleeping Pad ($20)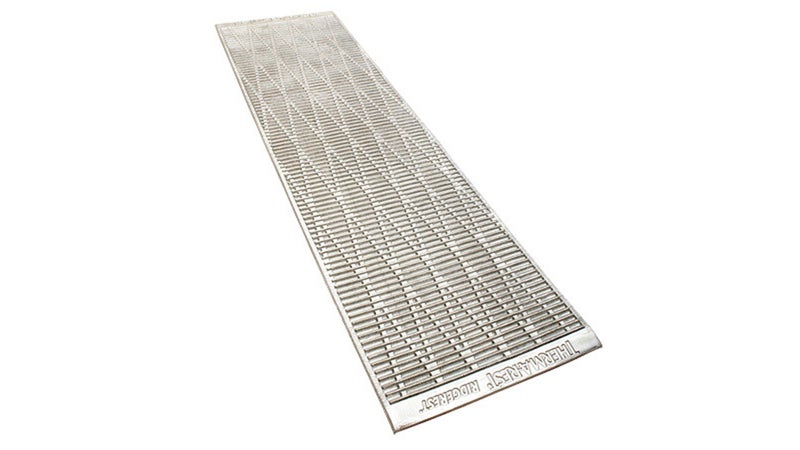 Closed-cell foam sleeping pads—like the Therm-a-Rest RidgeRest SOLite—would never be considered "cushy" compared to some of their inflatable counterparts. But they're still relatively lightweight, as well as durable—you don't have to worry about accidentally laying it on blackberry thorns and waking up with a deflated pad the next morning. Oh, and they're half the price of most inflatable pads.
---
Pack ($160 or $20)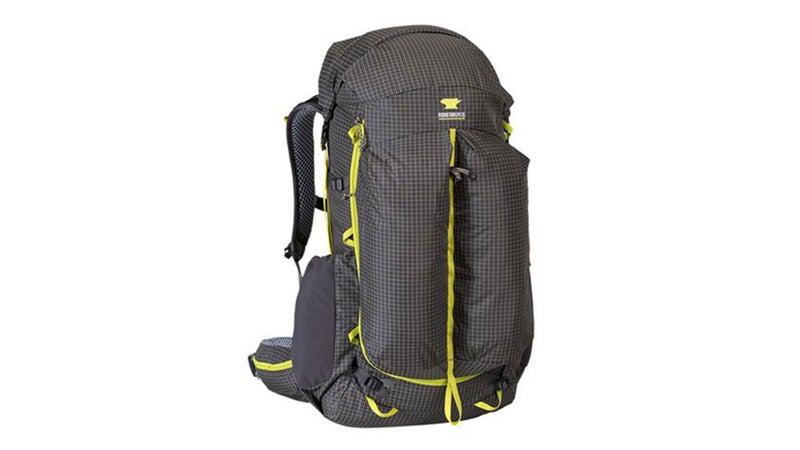 The way I see it, you can swing one of two ways with an affordable pack. The first is to buy a new Mountainsmith Scream 55, a lightweight, no-nonsense bag at an excellent price point with front storage pockets, EVA back panel, and a just-right packing size at 55 liters.
The other way is to rummage through the selection at a thrift or army surplus store for an external-frame backpack. If you want to save $140, used external-frame packs have advantages that cheap internal frames don't. They keep the load off your back, helping mitigate sweat without a fancy trampoline mesh system, and an inexpensive external frame keeps the load more squarely on your back and hips than a cheap internal frame would.
---
Water Purifier ($10)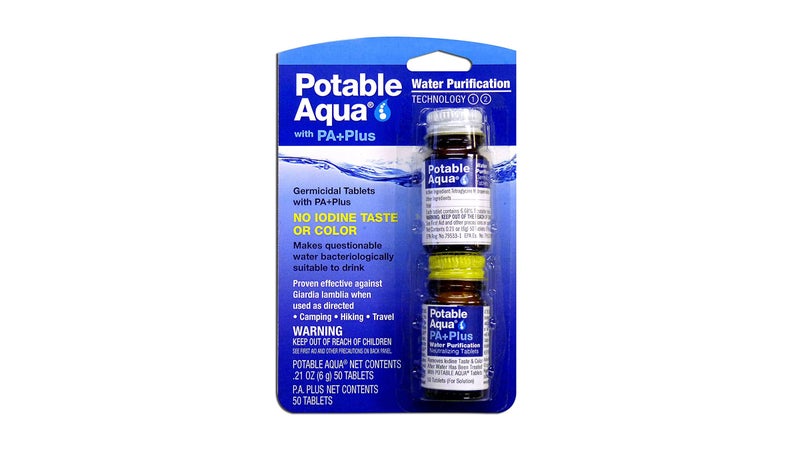 The rare item that eases the burden on both your wallet and back: water-purification tablets. And don't worry that you may be at risk by not bringing along a full-on purifier. The science behind tablets—like my favorites from Potable Aqua—is sound. They are FDA-tested to protect you from bacteria, protozoa, and viruses.
---
Stove and Canister ($42)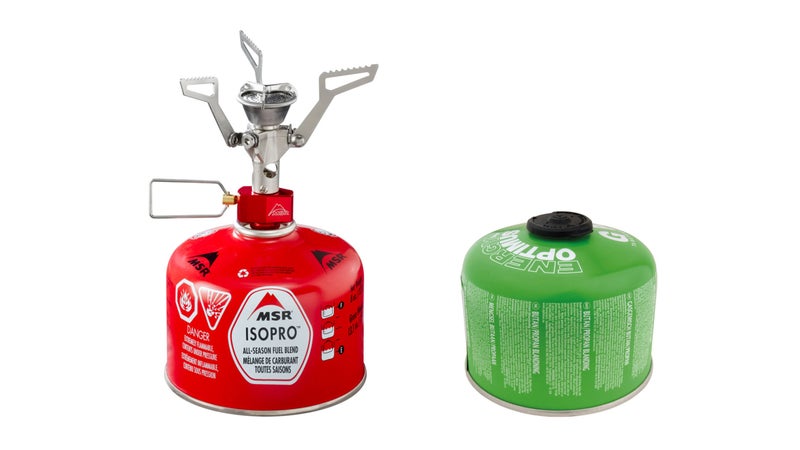 Really, really inexpensive canister top stoves do exist. And if you're obsessed (like dirtbag-level obsessed) with saving money, you can also make a stove out of a tuna can. But I don't suggest either of those. A stove is not the place to cut corners. Having an easy-to-use, reliable stove like the MSR Pocket Rocket, coupled with an Optimus fuel canister, is a matter of safety. You are dealing with gas and fire, after all. The Pocket Rocket is extremely easy to use and has the bonus of being lightweight.
Buy Now: Stove Buy Now: Canister
---
Shoes (Free)
I know I'm going to catch a lot of flack for this one, but hiking boots can price out a lot of new users. Don't let them. If you're on a serious budget, just use something that's already in your closet. Running shoes are ideal, because they're much lighter and more breathable than the leather upper on a traditional hiking boot. And if you have some form of low- or mid-top hiker that's better at bearing weight without being too heavy, even better.
Lead Photo: Sarah Jackson