The Thai Soccer Team Trapped in a Cave Was Found Alive
Rescuers spent nine days searching for the 12 boys and their coach. They finally found them two miles deep in the Tham Luang Nang Non cave system.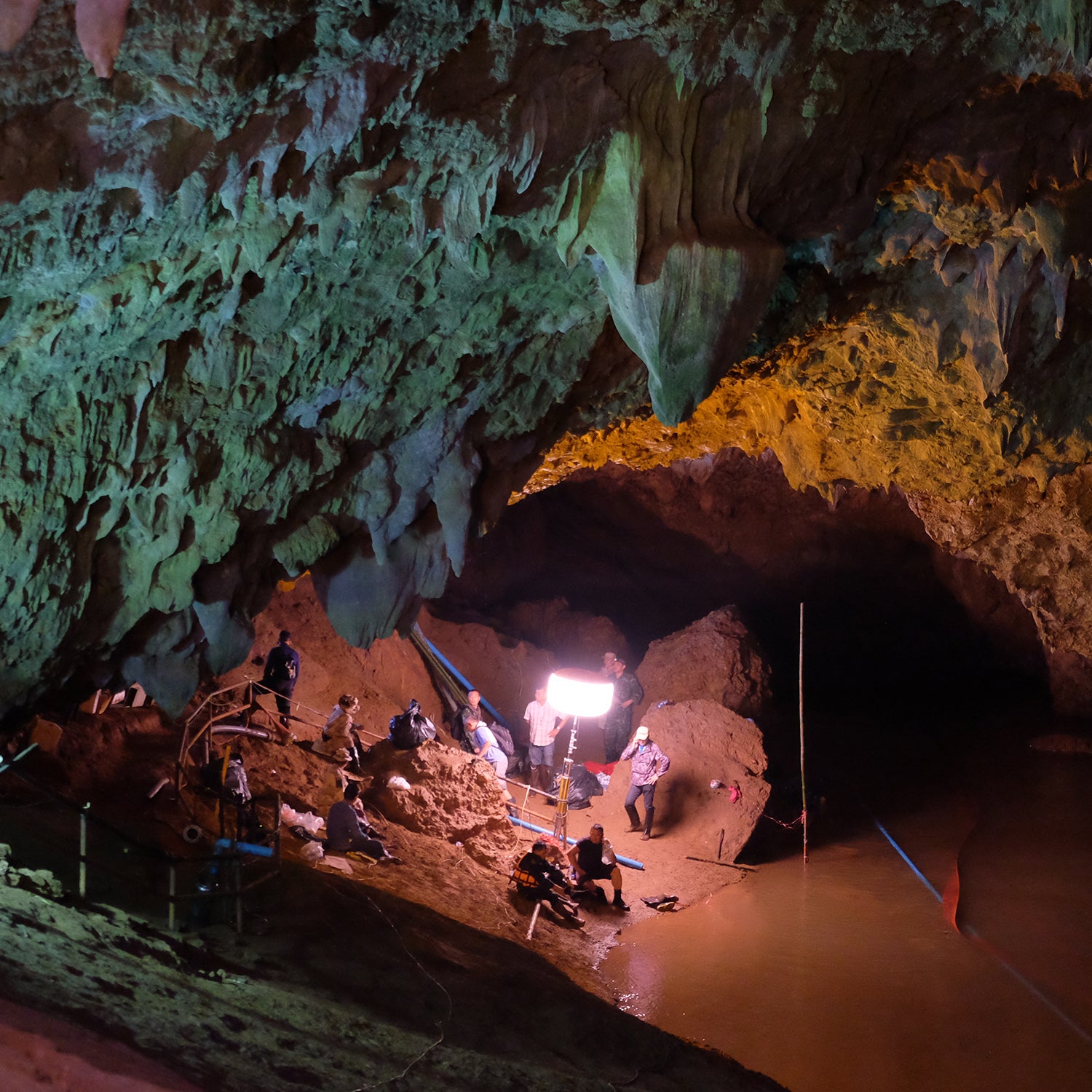 Getty Images(Photo)
Heading out the door? Read this article on the new Outside+ app available now on iOS devices for members! Download the app.
A team of international rescuers has found the 12 missing Thai boys and their soccer coach alive nine days after the group became trapped in a cave by floods. The team of 11- to 16-year-olds and their 25-year-old coach are said to be healthy, although the rescue isn't over yet.
The team was found about two miles deep into the Tham Luang Nang Non cavern, located in the Chiang Rai province in the country's north. And while rescuers have drilled a hole in the side of the cave and have pumped out muddy water for days so divers can reach the boys, some passageways are still flooded. 
The governor of the Chiang Rai province, Narongsak Osottanakor, told the AFP that the plan now is to find a way to get the team medical help and to stabilize them by sending in a doctor who can dive. None of them are believed to be in critical condition, but they've been without food for nearly ten days now. "We will take care of them until they can move," Osottanakor said.
The soccer team, called the Wild Boars, disappeared into the caves on June 23 for a group outing. A park officer notified rescuers after seeing the boys' bicycles, soccer shoes, and backpacks near a cave entrance that was supposed to be off limits. During the rainy season from July to October, the four-mile long cave can be flooded with up to 16 feet of water. Caving and diving experts from the U.S., China, Australia, the United Kingdom, and Thailand's own version of the Navy SEALS had all spent days trying to reach the team. But because it has rained almost nonstop since they went missing it was too dangerous. On Monday, the downpour let up briefly, and rescuers were able to pump out enough water to find them about 1,000 feet from an elevated sand bar inside the cave called Pattaya Beach. 
For nine days, a crowd of relatives and friends have held a nightly vigil near the entrance. On Monday night, when Governor Osottanakorn shared the news that rescuers had found the boys alive, the group erupted in applause. Weather permitting, rescuers hope to have the boys safely out of the cave by Tuesday. "Our mission [is] not done yet," Osottanakorn told reporters. "We will work all night."
Lead Photo: Getty Images