Sponsor Content: COORS LIGHT
Emily Erickson Is Surfing's Next Legend
Thanks to Erickson and a new crop of young female riders, women's big-wave surfing is preparing to make history
Waimea Bay, along Oahu's fabled North Shore, is one of the most famous beaches in the world. In the summer, it's an impossibly picturesque bay—its calm waters attracting flocks of beachgoers and snorkelers. It's also the birthplace of big-wave surfing. 
Starting in late fall, spurred by giant North Pacific swells, Waimea produces the 30-plus foot waves that's made it famous. With numerous, easily accessible spots to watch the waves pummel the bay, it's a truly spectacular setting. Over the past several decades, Waimea has been the location for some of the most revered big-wave contests to ever take place. But for all its history and lore, there's never been a contest there just for women.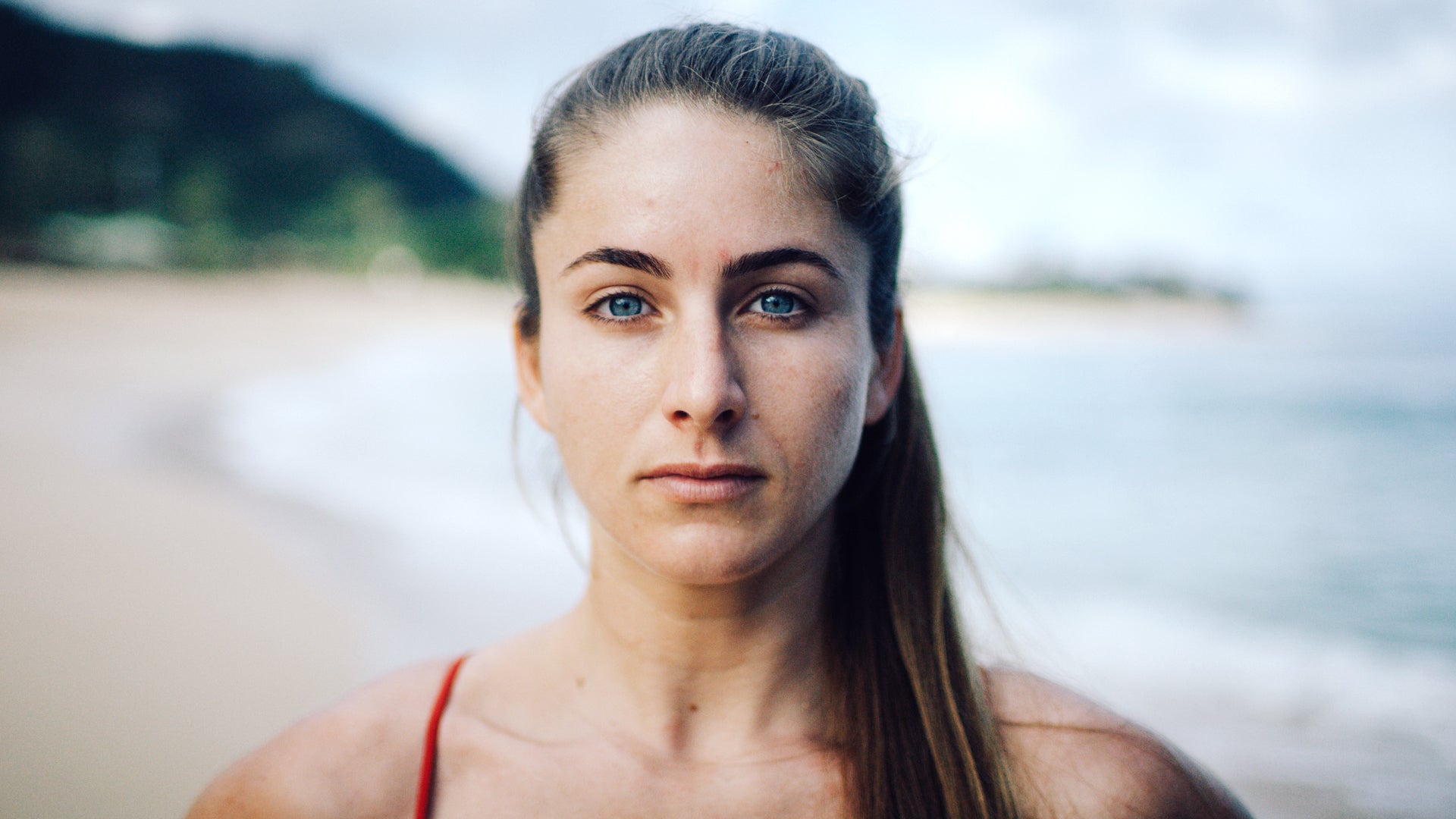 The Explorers Series
This 2-part series, presented by Coors Light, celebrates adventurers like Emily Erickson who are making their mark on the world.

Emily "Emi" Erickson has already made a name for herself as one of the most talented and fearless female big-wave surfers in the world. But ask Emi what her next goal is and you may be surprised that the answer has nothing to do with winning the next big competition. She's part of a group of bold women who are more concerned with refreshing the way the world thinks about the sport. This late fall, if the conditions cooperate, Waimea Bay will host the first-ever, women's only big wave competition there: the Women's Waimea Bay Championships, or Queen of the Bay as it's been dubbed.
---
Big-wave surfing, for those not familiar, is by far the most spectacular surf discipline. Tackling big waves is both scary and thrilling, and it can take surfers years to build the skills and resilience to ride such behemoths. When you fall, it can be like tumbling off a cliff—after which you need to hold your breath for an extended period, figure out which way is up and the surface, and endure the relentless pummeling of heavy, successive waves. But harnessing the power of those waves, if only for a brief moment, is what big-wave surfers live for.
Erickson is one of only a few dozen women in the world who can and loves to ride giant waves, especially those near her hometown on Oahu's North Shore. Her introduction to surfing began later than most, though. Erickson was born in Hawaii, but moved to Virginia as a young girl. A naturally gifted athlete, Erickson became a talented cross-country runner in high school. But she missed the islands, and when she got accepted to the University of Hawaii, she jumped at the chance to move back.
Most people learn how to surf on gentle waves. Not Erickson. She first started paddling out on a boogie board at Sunset Beach, a tumultuous point break famous for massive waves. It was a little like learning how to drive for the first time, but in the Indy 500.
Most people start out surfing gentle waves. Not Erickson. She first started paddling out on a boogie board at Sunset Beach, a tumultuous point break famous for massive waves. At eye level, she learned the ocean's moods and currents, how to hold her breath, and the dozens of other skills required to actually catch a big wave. Some would say it's a little like learning how to drive for the first time, but in the Indy 500.
Onlookers attribute her gift to her family line, though she's self-taught. Roger Erickson, Emi's dad, was a big-wave pioneer himself, and still lives near Sunset Beach just a few miles from Waimea Bay. A Vietnam veteran turned North Shore lifeguard, Roger garnered the nickname "Tarzan" from his island friends for his adventurous and intense spirit.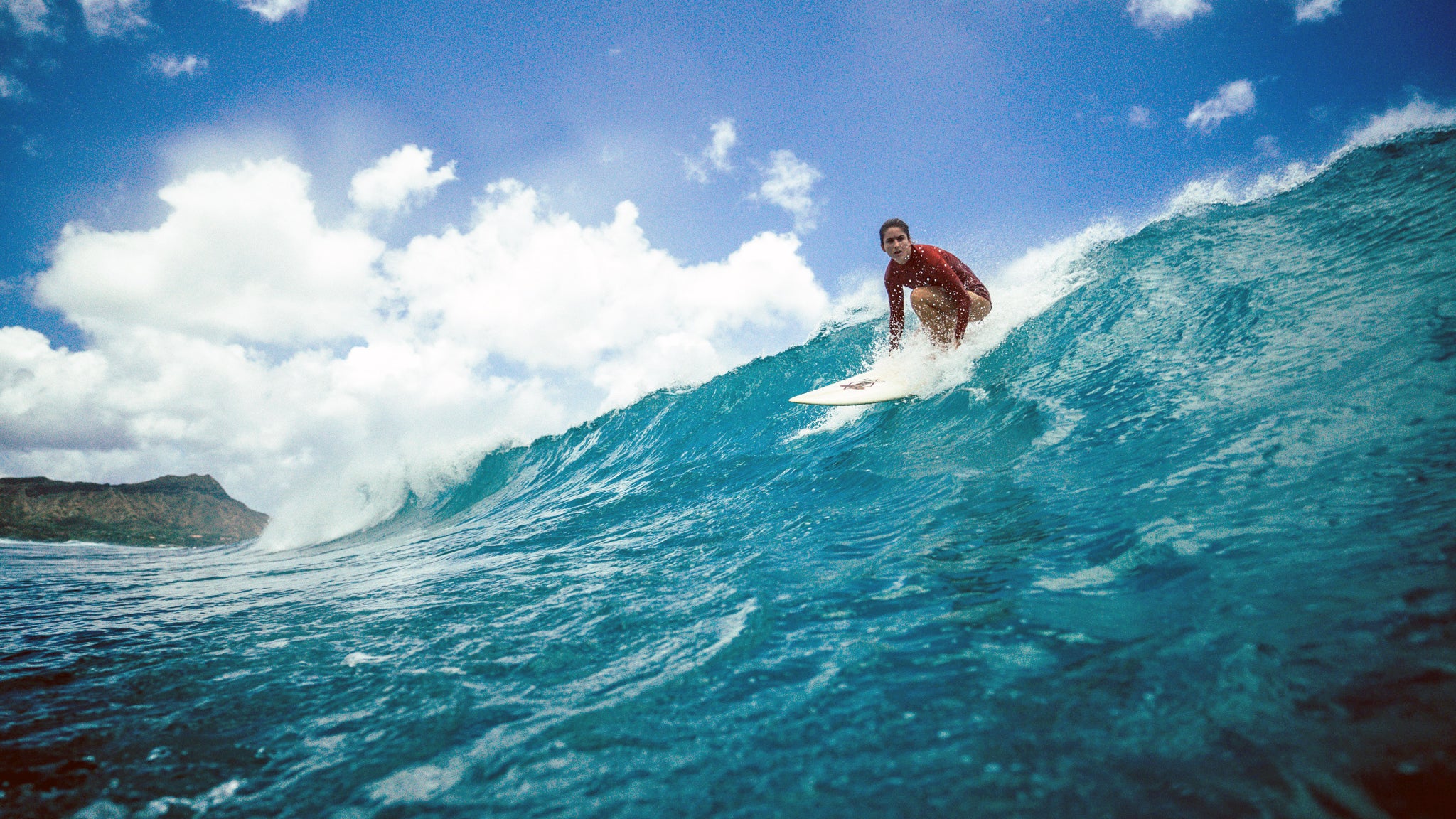 After a year of boogie boarding, Erickson borrowed one of her dad's old boards. "Nothing hit me as hard as surfing did," she says. She loves the chaos of the big waves, and having to make critical decisions. "It's almost more refreshing when it's life-threatening, because you have to be calm. It makes me feel really alive and puts all the dumb stuff I may deal with on a day-to-day basis in check."
She basically hasn't left the water since that day. Erickson's passion drives her to never give up—and it's this insatiable thirst for more that makes her a restless spirit worth celebrating. "It's in her blood," says Erickson's best friend Wrenna Delgado, a fellow big-wave surfer who has also had a hand in getting Queen of the Bay off the ground. "Her desire to surf big waves was probably always hiding inside her, but when she came back to the North Shore, she wanted to be in that energy," adds Delgado. "That's something you can't ignore. Not everyone has that when they look at those massive waves. Most people are like 'Nah, I'll just watch from the beach.' "
---
Women have been surfing big waves for decades. But while there's a big-wave tour for men that supports a small tribe of elite riders, there's no specific career trajectory for women. There are a handful of women's divisions in big-wave events across the globe, and more popping up every year, but there's no women's big-wave tour, and there's never been a women's-only big-wave event, which is why Queen of the Bay is so important. 
The idea was first hatched several years ago, when Betty Depolito, the contest's executive director and founder, saw how underrepresented the new wave of female big-wave riders were. When the permit for the event at Waimea was finally awarded, Erickson, Delgado, and others helped Depolito, a pioneer in the sport who first surfed big waves in the 80's, get the event off the ground and spread the word. The idea was to create something that is more than just an another competition, but rather a celebration of women's surfing. For her part, Erickson has been a key endorser and face for the event. "She's one of the only women who is a staple at the break, but she also gets the best waves there out of the men or women," says Delgado.
Of course, if riding a big wave isn't easy, it's even harder to make a living at it. Other than the handful of top male riders, nearly all men and women have side hustles and other jobs to support their love of surfing giants—and Erickson is no different.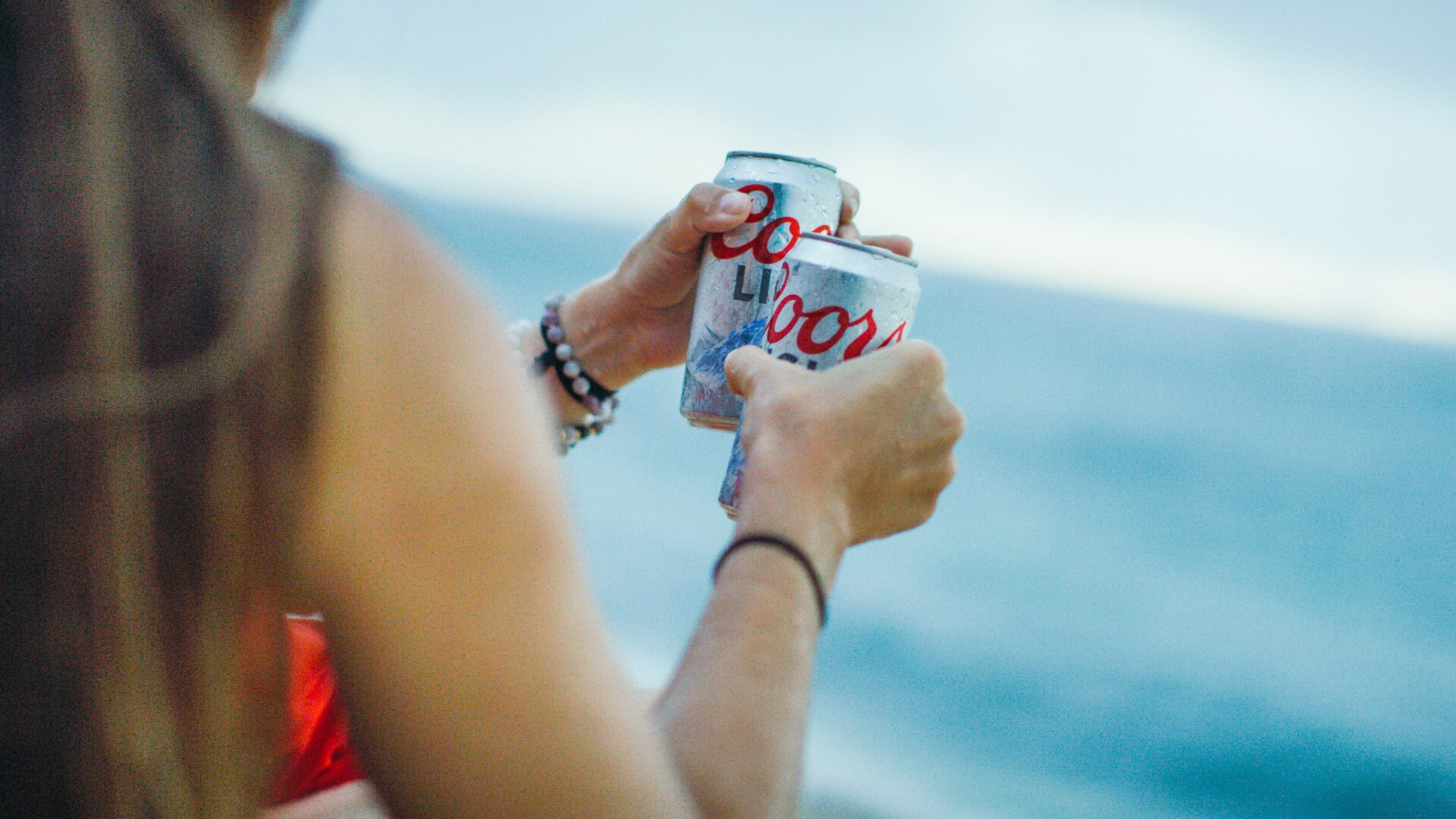 Over the past decade, she's worked jobs at a sushi restaurant and a natural foods store. She's also taken modeling jobs and stunt work on movies, including the newest Jurassic World, where she's seen sitting on her surfboard until a dinosaur takes over the screen. "She's a bit rock 'n' roll," says Delgado, who also describes Erickson as a restless spirit.
In between stints of work, Erickson has also been pinballing around the globe, chasing big swells in places like Mexico, Fiji, and South Africa. In California, when an invitation-only big-wave event was being held in 2014 at Mavericks, a famous break 45 minutes south of San Francisco, she wasn't invited—the event's organizers hadn't even heard of her. But she talked her way into the competition. Shortly after, she appeared on the cover of The Surfer's Journal and was nominated twice for the Women's Overall Performance Award at the World Surf League's annual Big Wave Awards.
Not long after she had made a name for herself as a big-wave surfer, Erickson got sidelined after falling on a massive wave at Jaws in Maui, thrashing her right leg violently, tearing her ACL, MCL, quad, and calf muscles. It took a year of intense rehab, but she's bounced back stronger and more confident than ever. She's also gained a newfound appreciation for what the sport has given her, and an even bigger desire to give back. "What I've learned over all this time is that you should do what keeps you healthy, happy, and inspired. And I found that in the ocean and surfing," she says. It's why she wants to give back and keep showing the world what women can do when it's really big.
I want to show the world this powerful image of women dropping into these massive waves. I hope to share that image with others and show the world what women can do.
Earlier this summer, when a big swell was forecast to hit Puerto Escondido, Mexico, one of that country's most famous surf breaks, Erickson jumped on a plane. Big-wave events can take place only when the waves are big enough, and they are often hastily organized in a matter of days. That's what happened with 2018's Puerto Escondido Cup, held this past June. Erickson ended up competing last minute—and taking fifth in the first-ever women's division.
---
After a summer of travel that took her to Mexico, Chile, and Peru, Erickson returned to Hawaii this fall. On October 1, the "waiting period" for the the first-ever Queen of the Bay officially opened with a traditional ceremony at Waimea Bay Beach Park. The waiting period runs through November 21, and now it's up to Mother Nature: if a swell with big enough waves comes in, the contest will kick off.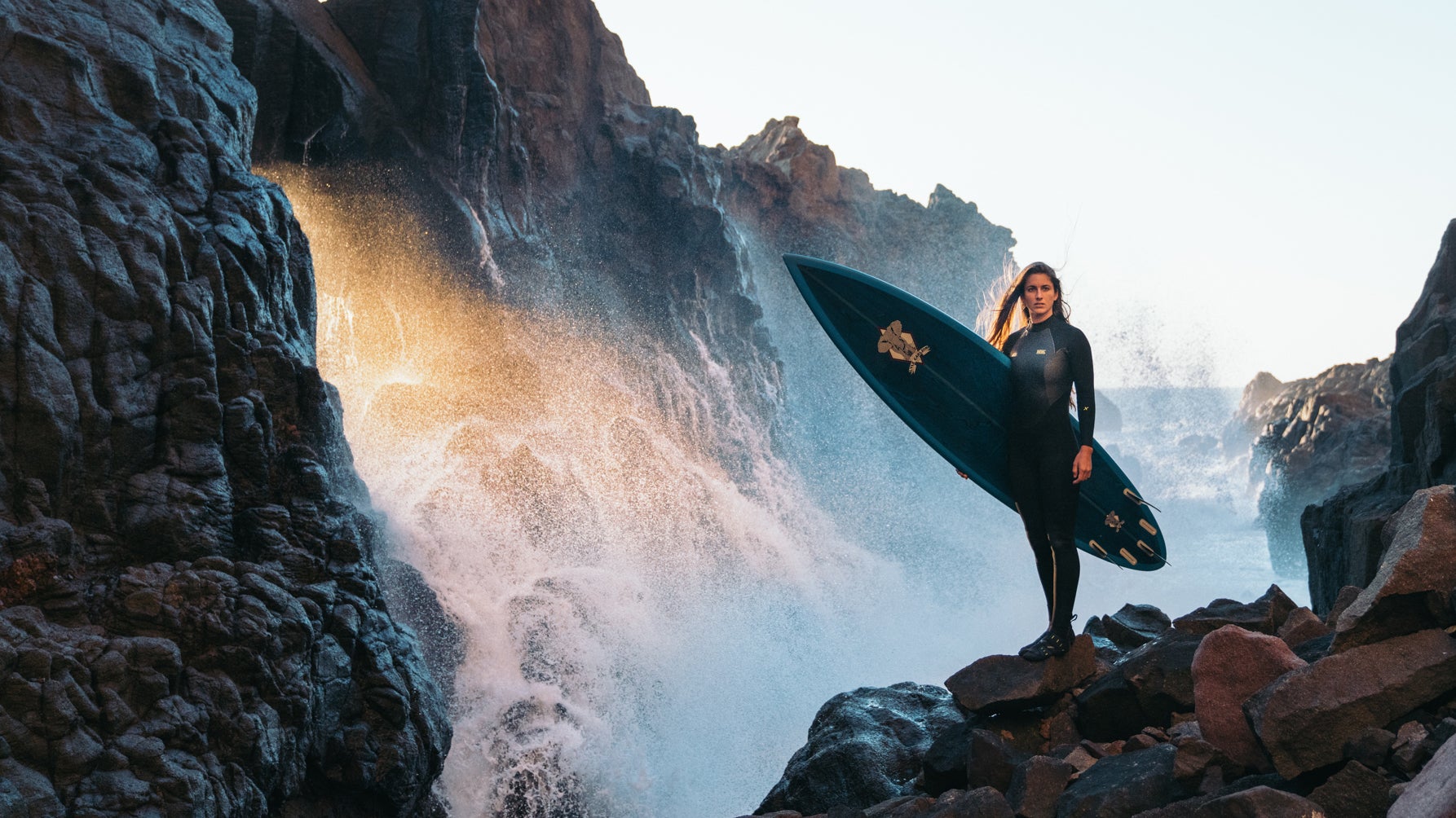 And when it does, Erickson wants to make sure it happens in a way the women can be showcased at their best. "I've spent the last ten years surfing big waves and earning my way into surfing Waimea Bay," says Erickson, "so I want to see people come at it with that same kind of vibe." Delgado agrees. "We're all coming together," she says. "We all love to do this. We've dedicated our lives to this."
"Big-wave surfing takes so much time and requires so much experience that it doesn't do it justice to put it into just an hour heat," echoes Erickson. More than anything, they hope that Queen of the Bay will inspire the next generation of young female surfers to ride big waves. "I want to show the world this powerful image of women dropping into these massive waves. I hope to share that image with others and show the world what women can do."
---
Emi's adventurous outlook and passion to never give up, even in the face of insurmountable adversity, are the reasons Coors Light considers her a restless spirit worth celebrating. Emi has an insatiable thirst for more, to explore and ride new waves. But it's her vigor and sharp focus on what's next—not just for her, but for the sport itself—that is so inspiring. What's Your Next?