The Whistle 3 GPS Is the Best Pet Tracker
Clip it to his collar, sync it with the app, and never lose your dog again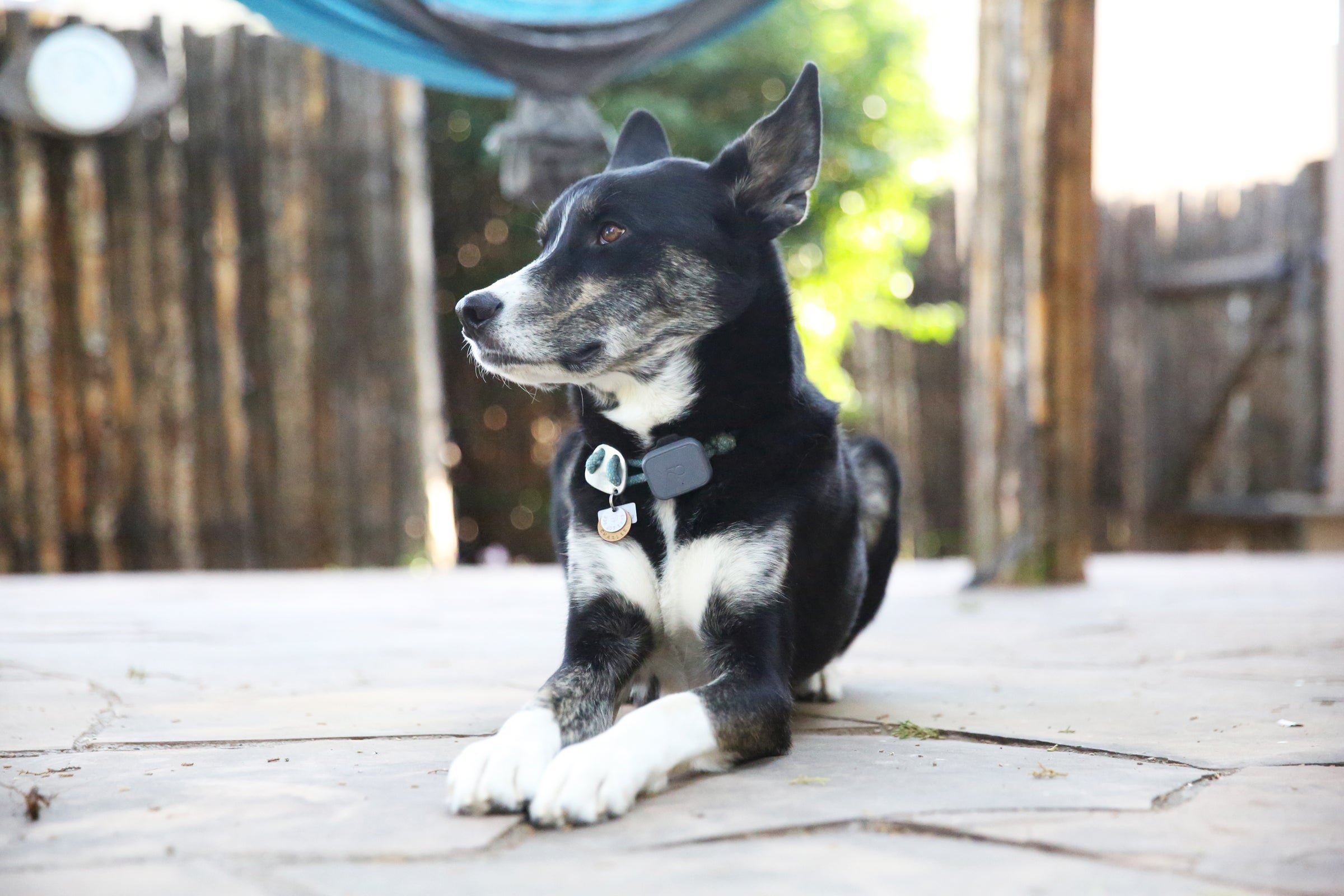 Heading out the door? Read this article on the new Outside+ app available now on iOS devices for members! Download the app.
I once lost my dog for four days because of an equipment failure. The carabiner connecting the leash and collar broke, and in a matter of seconds my pup was sprinting down a busy street in Minneapolis. What followed were four days of panic, frantic Craigslist and Facebook posts, and absolutely no sleep.
When a stranger eventually found and returned Charlie to me, the first thing I did was buy him a GPS tracker. After hours researching options online, I settled on the Whistle GPS 3 ($80), lured mostly by the accompanying smartphone app, which looked clean and intuitive. After using it for the past three months, I can say that the Whistle is one of the best pet purchases I've ever made.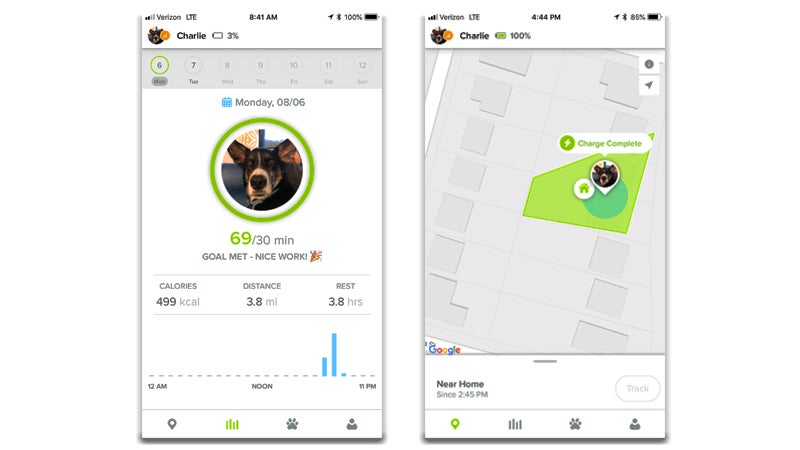 What Is It?
The Whistle is essentially a Fitbit for pets. The matchbox-size GPS attaches to Charlie's collar via a hook and loop closure and pairs with the Whistle app, which displays a map showing his location. Setting up the app is easy and even a little fun. You can customize it to your pet, which means adding information like weight, age, and breed, and uploading a photo. You also set the radius your pet is allowed to roam, from just within the four walls of your house to the length of a city block.
Features
The main feature and the real reason I got the Whistle is the GPS function. The tracker uses a combination of GPS technology, cellular data (it pings AT&T cell towers), and Wi-Fi to pinpoint your pet's exact location. Attach the Whistle to your pup's collar, sync it with the app, and you can see a live, minute-by-minute update of your dog's location. The only bummer: it requires an $84 per year or $10 per month subscription. But it's hard to describe the true peace of mind that comes with knowing where Charlie is at all times, so if you're on the fence because of the cost, trust me—it's worth it. Besides displaying a map of his location, the app also lets me monitor Charlie's sleep habits, calories burned, and total mileage. Sure, all this makes me feel a little like a helicopter parent, but the data is surprisingly enlightening. I now know Charlie sleeps most of the day when I'm at work and at most accumulates a quarter of a mile of walking. Now I never skip our evening walks or trips to the dog park.
To save battery life, the GPS updates Charlie's location only when he leaves my house, or when I manually tell it to in the app. This is smart because unlike my Apple Watch, which lasts just a few hours in GPS mode, the Whistle's lithium-ion battery usually lasts around six days. When the battery does die, it recharges in a few hours via USB. In the event that Charlie escapes, which I luckily haven't had to deal with yet, I can turn on the app's live tracking and see a minute-by-minute update of where he is. The app even gives me preemptive notifications when Charlie begins to wander close to the limit of his designated area.
Should You Buy One?
The Whistle has been given me huge peace of mind when out on hikes or traveling with my pup. I'm still working on training Charlie off-leash, both around town and while hiking, and having the Whistle has aided in this process. Pets are a lot of responsibility, and losing one, whether for a few hours or a few days, is a traumatic experience. It's happened to me before, but with the Whistle, I know it will never happen again.