How Retailers Rose Against Walmart's Online Gear Shop
Days after the big-box retailer announced its new Premium Outdoor Store, at least five brands have dropped from the site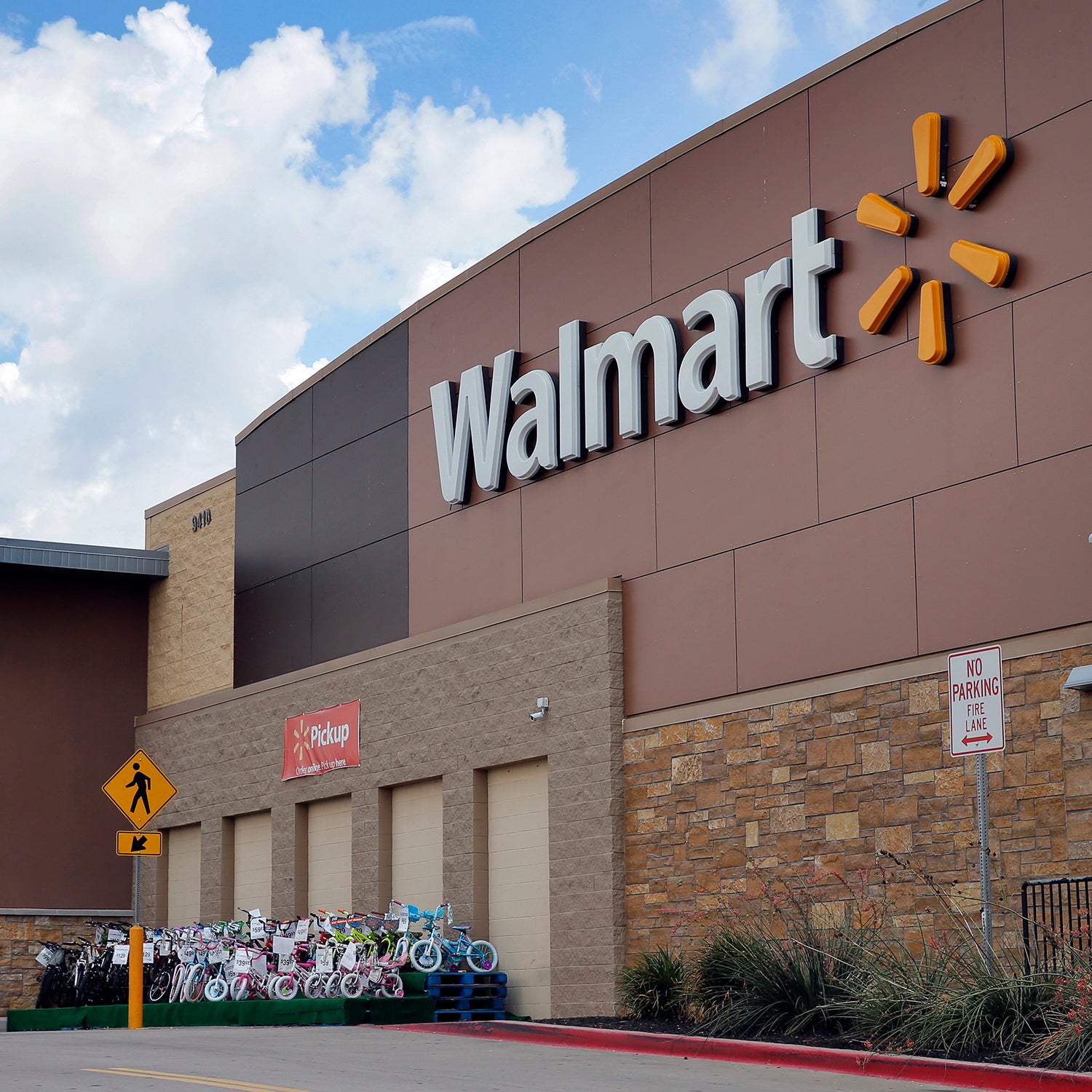 Tony Gutierrez/AP(Photo)
Heading out the door? Read this article on the new Outside+ app available now on iOS devices for members! Download the app.
A little more than a week after the launch of Walmart's new Premium Outdoor Store—a collaboration with subsidiary Moosejaw, the specialty outdoor e-retailer—Black Diamond, Deuter, Katadyn, Leki, and Therm-a-Rest have pulled their gear off the site.
The saga began on Monday, August 27, when Walmart unveiled a new section of its website offering a collection of high-end outdoor gear curated by Moosejaw. Featuring products from brands like Black Diamond, Leatherman, Pelican, and Therm-a-Rest, the store marked a distinct shift away from Walmart's mainstay of low-end, budget-friendly camping gear. The next day, Black Diamond issued a cease and desist order, directing the Arkansas-based company to remove the gearmaker's logo and product photos. "We did not see or approve the statement which Walmart released Monday, and have never sold to Walmart," Black Diamond president John Walbrecht said in a press release announcing the action, which went on to state that Black Diamond had no association with the Premium Outdoor Store.  
Three days later, Deuter announced that it would be dropping out, after "an initial trial arrangement" on the platform. "While we appreciate the concept of what Moosejaw is trying to accomplish with this new initiative, we have decided this is not the right time to participate," Bill Hartrampf, president of Deuter USA, said in a press release. That same day, Therm-a-Rest contacted Outside with news that it was also pulling its gear from Walmart's new store. "We remain nimble to change and pivot our course of business for our brand's greatest success with fans, consumers, and trusted retail partners; hence our decision to move away from Walmart's Outdoor Store," the company said in a statement.
Deuter and Katadyn both say that Moosejaw began mentioning the idea of a gear-oriented e-retail platform in conjunction with Walmart shortly after it was bought by the superstore in 2017, and that formal conversations began this summer at the Outdoor Retailer trade show. Hartrampf says that Moosejaw presented a slideshow, pitching the new store as a gated environment within the Walmart site, with all high-end brands listed together. "The concept made sense," Hartrampf says. "We would be exposing our brand in a premium shop to a new, diverse group of consumers." Katadyn president Shawn Hostetter also cites the trust built over many years of working with Moosejaw and the new platform's broad reach as driving forces behind his decision to sign on. Leki echoed that sentiment in a press release. 
What makes Walmart's Premium Outdoor Store different from, say, Amazon is the promise of more oversight regarding third-party vendors allowed to sell their products on the platform. Driven to lowball one another to compete for the cheapest listing—which sites like Amazon show first in search results—such sellers have been known to violate the minimum advertised price (MAP) that brands set for their products. Amazon is notoriously lax about shutting down sellers that undercut a brand's MAP. "It's a little like a game of whack-a-mole, with sellers popping up on third-party platforms and not adhering to our minimum advertised pricing policies," says Hostetter. Katadyn had worked with Moosejaw for years before Moosejaw was purchased by Walmart in 2017. Moosejaw had always upheld Katadyn's MAP and promised to continue doing so in the new Walmart store. Hartrampf says he received similar assurances.
So what happened to make those gear companies drop out so quickly? According to Rich Hill, president of the Grassroots Outdoor Alliance, many that signed up did so under the impression that the Premium Outdoor Store would look and feel different from the rest of the Walmart site, and that didn't turn out to be the case. But others—including Deuter and Katadyn—say they knew what they were getting into and backed out under pressure from specialty-retail partners.
Within hours of the launch, store owners began placing holds on orders with companies selling through Walmart.com. "We knew there would be pushback from some retailers," says Hartrampf, "but it was much stronger than anticipated." Chief among their concerns was the image that the Walmart name imparts to the brands it carries, given its budget reputation. A high-end product listed on Walmart.com suddenly seems a little less premium. Specialty retailers' credibility rests on the perception that they carry the finest products, so damage to a product's premium status hurts. (Some respected outdoor brands, like Camp Chef, Coleman, and Sawyer, were sold through the Walmart site before the Premium Outdoor Store launched and are still available from specialty retailers like REI.)
"I wasn't naive enough to think that all outdoor retailers would welcome the Premium Outdoor Store with open arms," Moosejaw CEO Eoin Commerford wrote in an open letter published Friday morning. "But I am surprised by the vehemence of the attacks by some of our industry's leading retailers and the threats to drop brands that participated." Commerford says Moosejaw and Walmart's main goal was to promote inclusivity by exposing "outdoor brands, activities, and products to a massive audience of new and long-term outdoor enthusiasts, including the very groups that are underrepresented in our industry today." Walmart commented for Outside's earlier story, saying, "The decision to be part of this new experience will continue to be up to each brand, and our hope is that brands, and even other retailers, share our commitment to driving a truly inclusive outdoor industry," but it declined to comment for this story.
Ultimately, Hill sees the Premium Outdoor Store as an early move in a brewing war between Amazon and Walmart. "I believe that the primary beneficiary of this launch was the Walmart team responsible for crafting a strategy to combat Amazon," he says. Whether or not Walmart is actually trying to draw away some of Jeff Bezos's business—and what the fallout from that might be for outdoor companies, retailers, and customers—it's far too early to say. In the meantime, Hill says, "All retailers can do is walk away from brands that get drawn into a price war between the two largest retailers in the world."
Lead Photo: Tony Gutierrez/AP