Dehydrated Dog Food Is Great for Backpacking
Never leave your best friend behind when you head into the backcountry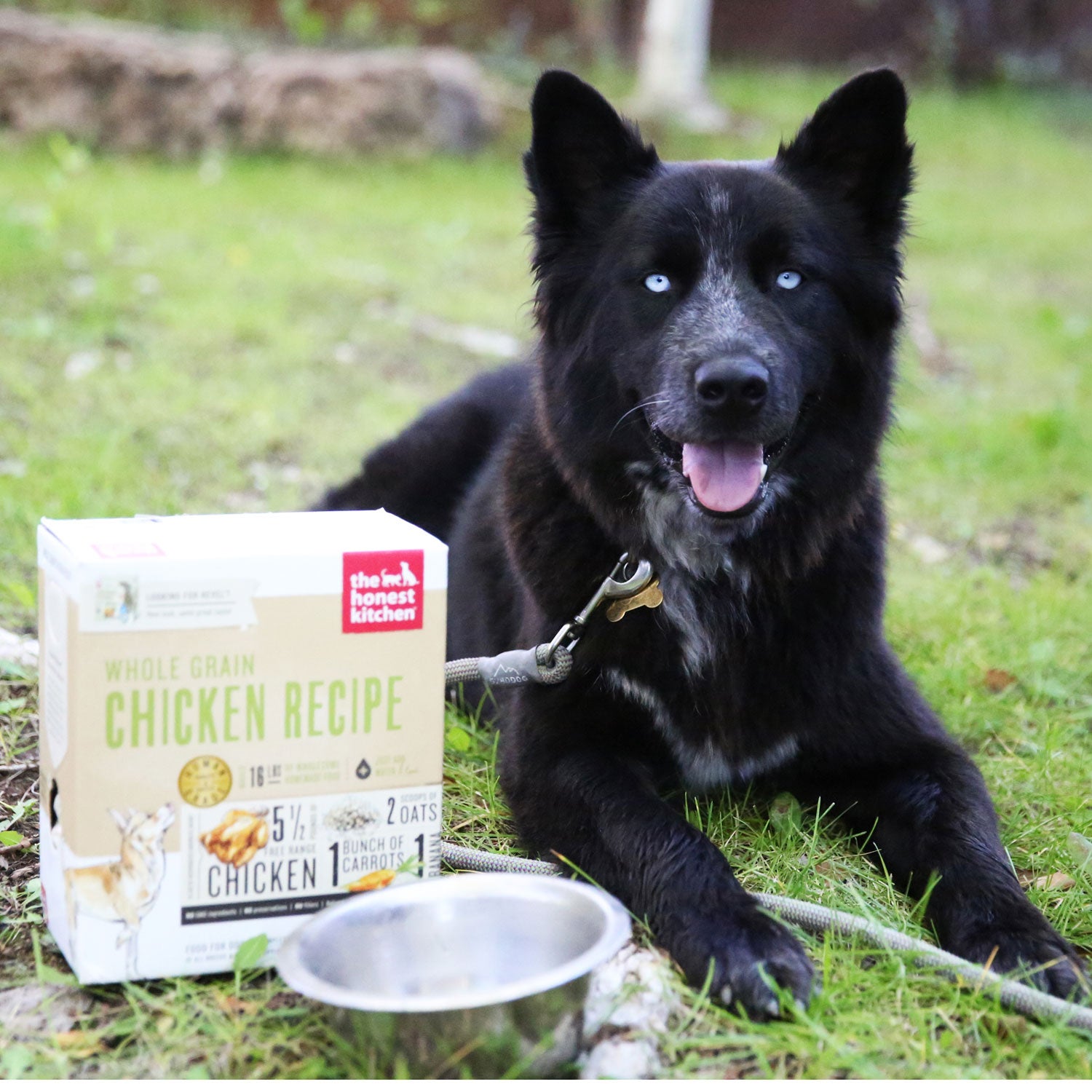 Heading out the door? Read this article on the new Outside+ app available now on iOS devices for members! Download the app.
In the three months I've had my husky mix Koda, he's camped and hiked with me in six states. He's the perfect adventure companion, but bringing him along requires extra planning and packing, especially when it comes to his food. While bringing large containers of dry food works for car camping, it's less than ideal for backpacking—especially if I want Koda to carry some of it in his backpack, which fills up with kibble quickly. Then I discovered The Honest Kitchen's dehydrated dog food ($19 for two pounds), and a weight was lifted off my shoulders (literally).
The Honest Kitchen's dog food weighs significantly less than dry kibble or wet foods do—one four-pound box makes 16 pounds of prepared food—and works similarly to our favorite Mountain House dehydrated meals. The dehydrated food is kept in one large resealable bag, preserving freshness and making it easy to measure out, and individually bag, meals for trips into the backcountry. To prepare it, simply add warm water to the food in your dog's bowl, stir, and wait a few minutes before serving. Since Koda eats breakfast and dinner when I do, it's easy to heat up water once on my camp stove for both of our meals. He was happy while he was eating, but he was not a fan of waiting for the food to cool after he could see and smell it.
The food comes in a variety of flavors, like chicken, turkey, and beef, so you can find one that matches up with your dog's regular food, and there's a rewards program to make repeat purchases less expensive. Some flavors are a little pricier—like the beef and turkey—and can be more expensive than regular kibble. 
And just in case you ever end up in a survival situation, this food is 100 percent human-grade and tested by Honest Kitchen employees themselves. I actually gave it a taste, and although it doesn't look the most appealing—think earthy green oatmeal—it tasted pretty good.
When I got Koda, I knew I wanted him to come along on every adventure I had. The Honest Kitchen's food makes sure I'll never run out of pack space and have to leave him at home.