Indefinitely Wild
Everything That's in the Dingell Act
The crucial public lands legislation was just signed by President Trump. Here's why you should care.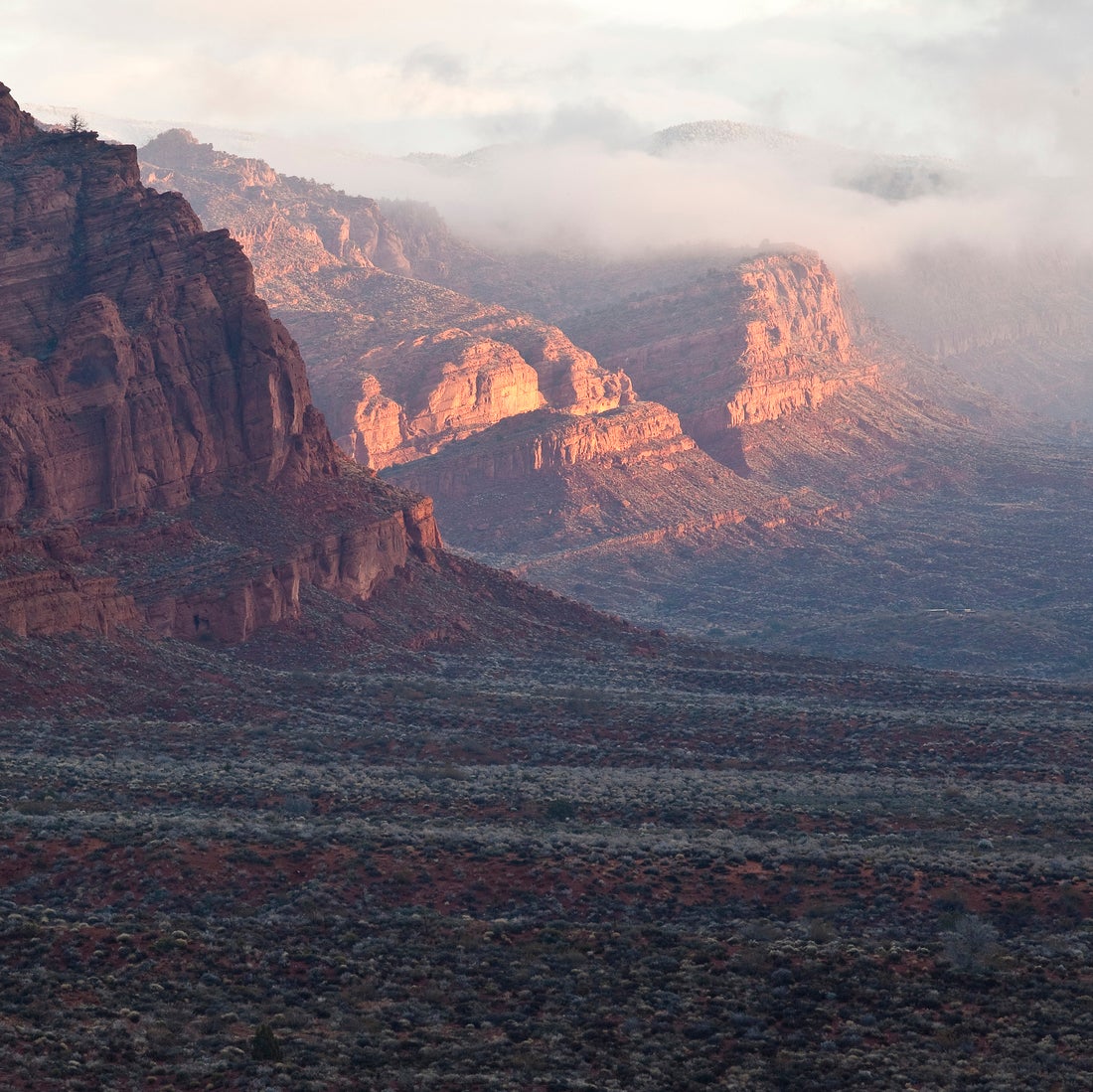 Heading out the door? Read this article on the new Outside+ app available now on iOS devices for members! Download the app.
President Trump just signed into law what's now called the John D. Dingell Jr. Conservation, Management, and Recreation Act, the single most imporant and wide-reaching public lands legislation package since the 1970s. This is an extraordinary achievement in today's political environment, but what exactly does the Dingell Act do? Here's your cheat sheet to the law's 170 separate provisions.
Permanently Authorizes and Funds the Land and Water Conservation Fund
Originally passed in 1965, LWCF devotes a portion of revenues from offshore oil and gas extraction leases to fund a massive variety of public access to public lands programs nationwide. In fact, the LWCF has benefited every single county in the country. In terms of your experience on public lands, it's probably the most important law on the books, but it's also been used a political football for years and was allowed to expire late last year, denying $2.5 million in funds a day to a long list of conservation programs. By permanently reauthorizing LWCF, and funding around half its $900 million annual budget, the Dingell Act removes political uncertainty from this funding source and allows organizations that rely on its money to plan and execute long-term programs. Everything from maintenance on your local hiking trails to wetlands conservation will benefit. 
Protects National Parks From Nearby Mining
The Dingell Act permanently withdraws federal mineral rights from two crucial areas adjacent to Yellowstone and North Cascades National Parks. This rules out mining in these areas, which threatened the environment and wildlife in and around these keystone parks. 
Protects Public Lands in Utah
Mike Lee, a Republican from Utah, tried to scuttle this provision, which designates approximately 750,000 acres of wilderness, 300,000 acres of recreation area, and 60 miles of the Green River as part of the National Wild and Scenic Rivers System. The purpose of these protections is to link the state's disparate national parks and other public lands, protecting the iconic landscapes in their entirety from development. 
Protects Connecticut's Rivers
The Dingell Act designates some sections of the Farmington River and Salmon Brook as part of the National Wild and Scenic Rivers System. In an increasingly urbanized state, permanently protecting these key recreation sites and wildlife habitats preserves public access to wild places. 
Funds Protections for and Recreation in California's Desert
National parks like Death Valley, Mojave, and Joshua Tree, as well as the various national monuments, BLM land, and wildernesses that span the area will now all participate in a unified plan to balance the needs of recreational access and conservation in southern California's unique desert ecosystem. This is a win for groups as disparate as dirt bikers and endangered desert tortoises. Additionally, the Secretary of the Interior will be directed to conduct groundbreaking research on the impacts of habitat fragmentation on migrating species across California's desert. 
Protects Steelhead and Salmon Habitat in Oregon
One-hundred-thousand acres of public lands and waters in Oregon will be permanently protected, conserving the watershed that provides crucial habitat for wild steelhead. Additionally, 200 miles of rivers home to salmon and steelhead will be designated wild and scenic. 
Restores Fish and Wildlife Habitat on Private Land
The Dingell Act re-authorizes funding for the Partners for Fish and Wildlife program through 2022. The program enables the Fish and Wildlife Service to work with and match investment by private land owners in creating or restoring habitat for fish and land animals. 
Protects Migratory Birds
The Neotropical Migratory Bird Act will be re-authorized and funded through 2022, protecting millions of acres of habitat for 368 different bird species that migrate between Canada, the United States, and Mexico. 
Creates Wilderness Areas in New Mexico
The Dingell Act creates the 13,420-acre Cerro Del Yuta Wilderness and 8,120-acre Rio San Antonio Wilderness. Both protect crucial habitat for elk, antelope, and bighorn sheep, while boosting tourism to the region. It also creates to Wilderness areas within southern New Mexico's Organ Mountains-Desert Peaks National Monument totaling over 240,000 acres.
Fosters Access for Sportsmen
In addition to conserving fish and wildlife habitat, the Dingell Act includes a number of provisions that will benefit hunters and anglers. It adds the ability for hunters to transport bows through national parks—a measure which hunters need to cross park land to access legal hunting areas. It also automatically makes all federal lands open to hunting and fishing, unless they are specifically designated otherwise. Land currently closed for those uses will be studied for suitability to be opened. The law also allows for the creation of new public target ranges.
Studies Feasibility of New Park Units
The Dingell Act will support the study of adding new historic sites to the national park system. These include the childhood homes of former presidents like James K. Polk and George W. Bush, a Japanese-American internment camp, and an historic school and train station. 
Expands Eight National Parks
The act will allow the expansion of eight national parks and historic sites to accommodate adjacent areas of special natural beauty or historic significance. This includes adding an important Civil War battlefield, existing public lands, and areas that have already been purchased for the parks in question, and which are simply awaiting an authorization for their transfer of ownership. 
Adds Three New Park Units
All historic sites, three new national monuments will be added. These include two civil war battlefields, and the home of civil rights activists Medgar and Myrlie Evers. 
Reauthorizes Historic Preservation Funding for Universities
Historic Preservation Funds are approved through 2024 for the restoration of important buildings and structures at Historically Black Colleges. 
Adds National Heritage Areas
Three sites in Washington, West Virginia, and Maryland will be added to the National Heritage Area program, which is a proven way to boost tourism and create jobs in local communities. The Dingell Act will also expand the Lincoln National Heritage Area in Illinois, and will study adding a National Heritage Area within New York's Finger Lakes region. 
Puts Kids to Work
A 21st Century Conservation Service Corps will be established, which will create programs where kids and veterans will work to restore national parks and other public lands. 
According the National Wildlife Federation, with the Dingell Act, "We are on the brink of an all-time moment that will conserve our sporting and outdoor heritage and ensure that as the modern world creeps into nearly every corner of our country, these special wild places, and the fish and wildlife that call them home, will still thrive in a rapidly changing world."
This could be a very good day for America. 
Trending on Outside Online