The Salomon Shoe That Went High Fashion
In the past few years, trail runners from the French gear company have started showing up on runways. Why?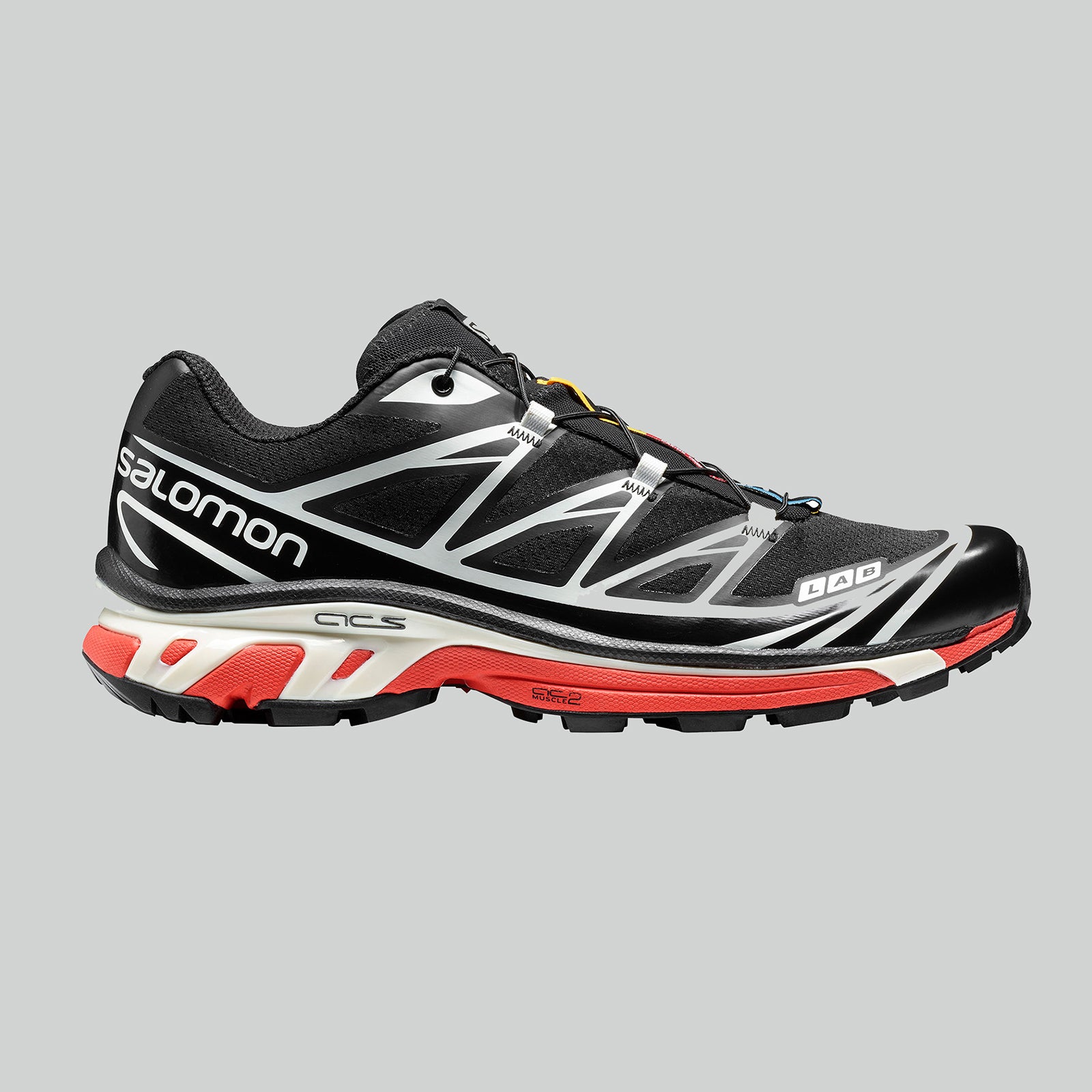 Heading out the door? Read this article on the new Outside+ app available now on iOS devices for members! Download the app.
Last month, Vogue posted an article headlined "Thanks to Rihanna and Dev Hynes, the Ultimate Dad Sneaker Just Became Cool." The shoe in question: Salomon's S/Lab XT-6 Softground LT Advanced, a limited-edition model sold exclusively at fashion boutiques.
At first glance, these specialized Salomons don't look all that different from the mass-market models you've probably seen on your local trails. That's because, really, they aren't. They're an updated version of a shoe Salomon originally designed for Kilian Jornet to use in the Ultra Trail du Mont Blanc, a 106-mile race, in 2011.
Outdoor gear edging into the fashion world is nothing new. Puffy coats, sleeping bags, and camo prints have been considered haute couture for a few years. But technical running shoes hitting high fashion seems too good to be true; we all already wear our trail runners in public way too often—now it might finally be socially acceptable.
According to GQ, fashion's elite have been wearing the Speedcross, one of Salomon's most iconic models, for years. (The aggressively treaded kicks were one of the French company's first forays into the running market in the early 2000s, and in the nearly two decades since, they've been many peoples' introduction to technical trail-running footwear.)
In 2015, Salomon embraced that popularity with the fashion crowd and collaborated with a Paris fashion boutique called the Broken Arm to create blacked-out versions of shoes like the Speedcross, Snowcross, and Sonic. They've since appeared in fashion catalogs and on runways. Last February, Ralph Lauren even showed up to the Council of Fashion Designers of America awards wearing a pair of Salomon XA Pro 3Ds. These days the brand has its own in-house lifestyle department dreaming up new fashion projects, like that S/Lab XT-6 Softground LT Advanced.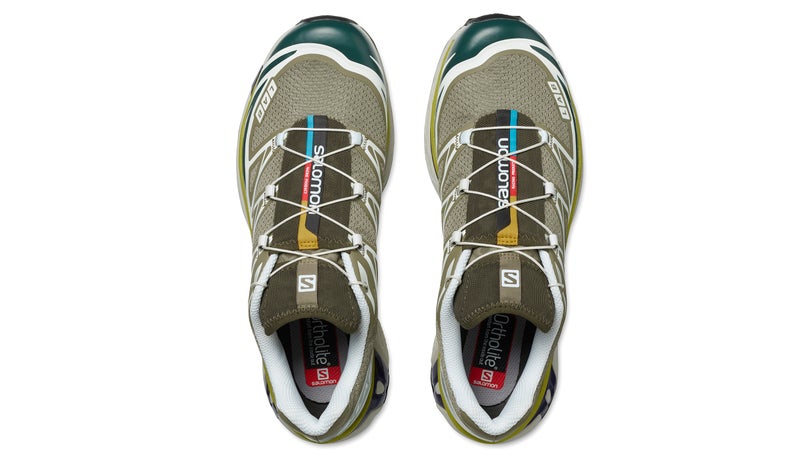 This doesn't mean that classic Salomon styling is suddenly considered attractive. "They're dorky, that's the appeal," says Freya Tamayo, a visiting assistant professor of fashion at Pratt University and former design director for Fila. "It's this kind of outsider-y, utilitarian look that's trending right now." (Salomon is not an outlier, either. Last month, Gucci released a sandal with a rubber toe cap and stretchy laces strikingly similar to the Keen Newport.) Tamayo thinks there are a few influences at play here. Number one, technical apparel is egalitarian: there's nothing inherently masculine or feminine about a running shoe. Number two, with the effects of climate change becoming ever more noticeable, wearing outdoor apparel is almost like an act of nostalgia. "Who knows in 50 years if we're going to have the kind of situation we have now, where we can go hiking and the air is clean and the streams are pure," she says. "It's like embracing what we have now."
At the end of the day, running shoes are also just plain comfortable. That's why Rachel Hahn, who wrote that Vogue article, started wearing them. "I wanted something that would be good for both dancing and for slushy, snowy weather," she says. Her DJ friends recommended Salomon. "They're such subtle, practical shoes that I didn't notice until I really started looking," she says.
Glad the rest of the world finally figured it out. 
Lead Photo: Courtesy Salomon