Expert Tips for Traveling Alone
For this veteran journalist, the intoxicating freedom of traveling solo outweighs the risks every time. Here are her life-on-the-road strategies.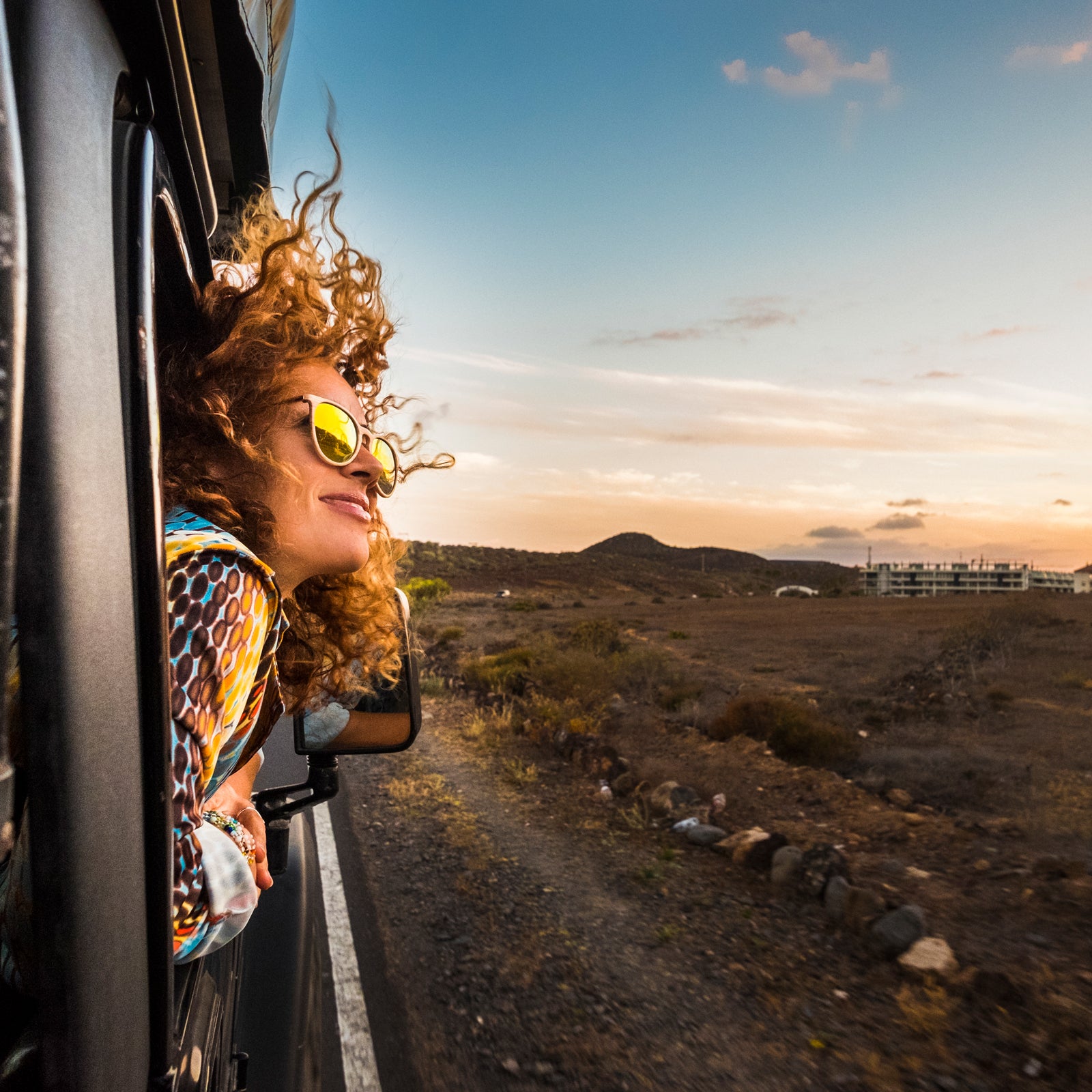 simonapilolla/iStock(Photo)
Heading out the door? Read this article on the new Outside+ app available now on iOS devices for members! Download the app.
Since the 1990s, I've been a journalist whose beat is out-of-the-way places. I've reported stories in India, Nepal, Bhutan, Colombia, Tasmania, Brazil, the Marquesas Islands, and the Falkland Islands, to name a few. While most of these trips have been mind-expanding in the best possible way, I've occasionally found myself alone in some interesting situations. The partial list includes jumping out of a truck as the driver stopped at a village intersection in northern Patagonia, because the four men inside it freaked me out, and running daily down a lonely road lined by land mines while waiting for the once-per-week flight out of the Falkland Islands.
I'm lucky that I've returned home with nothing more than a few scares and some stitches. I still maintain, however, that it's a good thing to go it alone on occasion, whether camping in the wilderness, road-tripping cross-country, or flying across the world.
The reasons to go almost always outweigh the reasons to stay home. For one, the freedom is intoxicating, and the majority of people you meet are good human beings, as witnessed by one of my many overly enthusiastic journal entries, this one from a solitary run while in New Zealand in 2003:
Wellington! Botanic gardens, pastel cottages, and a steep climb into 61 acres of dwarf conifers. A muddy path took me to a forest full of chirping birds and a bench that overlooked the sailboats on the bay. I got lost on the way back into the city, but when I finally hit pavement a few hours later, I passed a gentleman walking two terriers. "Good morning, Lovey," he said. What stranger in the U.S. greets you with the "L" word?
Traveling solo also trains you to hypertune your intuition. Any woman who has traveled alone knows that primal chest-tightening, stomach-churning, bodily red alert when something is not quite right. By now I've learned to trust those instincts. Most importantly, when I'm alone, there's no one else to carry my pack when it's heavy, find a hotel or campsite when I'm tired, find me food when I'm hungry, or consult with on the wisest path forward when I'm lost—physically or emotionally. That has taught me two important things: to take responsibility for my own actions—a good lesson to learn early, because it applies to everything in life—and that when there is someone else to help carry the load, ease the hardships of travel, and share the joys, it makes me appreciate that person exponentially more.
It's tricky to find the right balance between safety and freedom while on the road, but my formula includes the following:
I enroll in the U.S. State Department's Smart Traveler Program, a free service that allows travelers to register their trip with the nearest consulate or embassy.
I always have at least one form of travel insurance. If traveling remotely, where helicopter rescue might be necessary, I use Global Rescue. Otherwise I use Travel Guard's annual Business Traveler plan.
I heavily research my destinations before I go. I use Google Alerts for recent news from the country. I read U.S. State Department warnings and balance those out with the United Kingdom's often more temperate foreign travel advice. I interview travelers, specifically women, who have been where I'm going and ask them what they feel is culturally appropriate behavior for women. And I read books—history, literature, and even fiction—from authors in the country.
I err on the conservative side when packing clothes. I generally avoid outfits that bare a lot of skin unless I'm going to the beach in a Western country.
I give at least two people at home my full itinerary—flight and hotel reservations if I have them; planned destinations; a copy of my passport, health insurance and travel insurance; times I know that I'll likely be off the grid and out of touch; and a general sense of where I will be at all times.
I stay off social media as much as possible while traveling. First, for safety. As a general rule when traveling alone, it's wise not to advertise your whereabouts to total strangers. I also tune out for mental health. It is becoming increasingly soothing to distance myself from the constant social-media grind in order to have the time and space I need to experience the present and every detail immediately in front of me.
While on the road, I try to be kind but not naive, open to the kindness of strangers but not a sucker, either. The only way to gauge that fine line is to feel each situation out and follow your gut. If it doesn't feel OK, it probably isn't a good situation.
If I start to panic, I take a few deep breaths, which goes a surprisingly long way toward clearing my head and finding a solution.
Lead Photo: simonapilolla/iStock