Everything Our Editors Loved in April
The books, movies, podcasts, music, and more that our editors couldn't stop talking about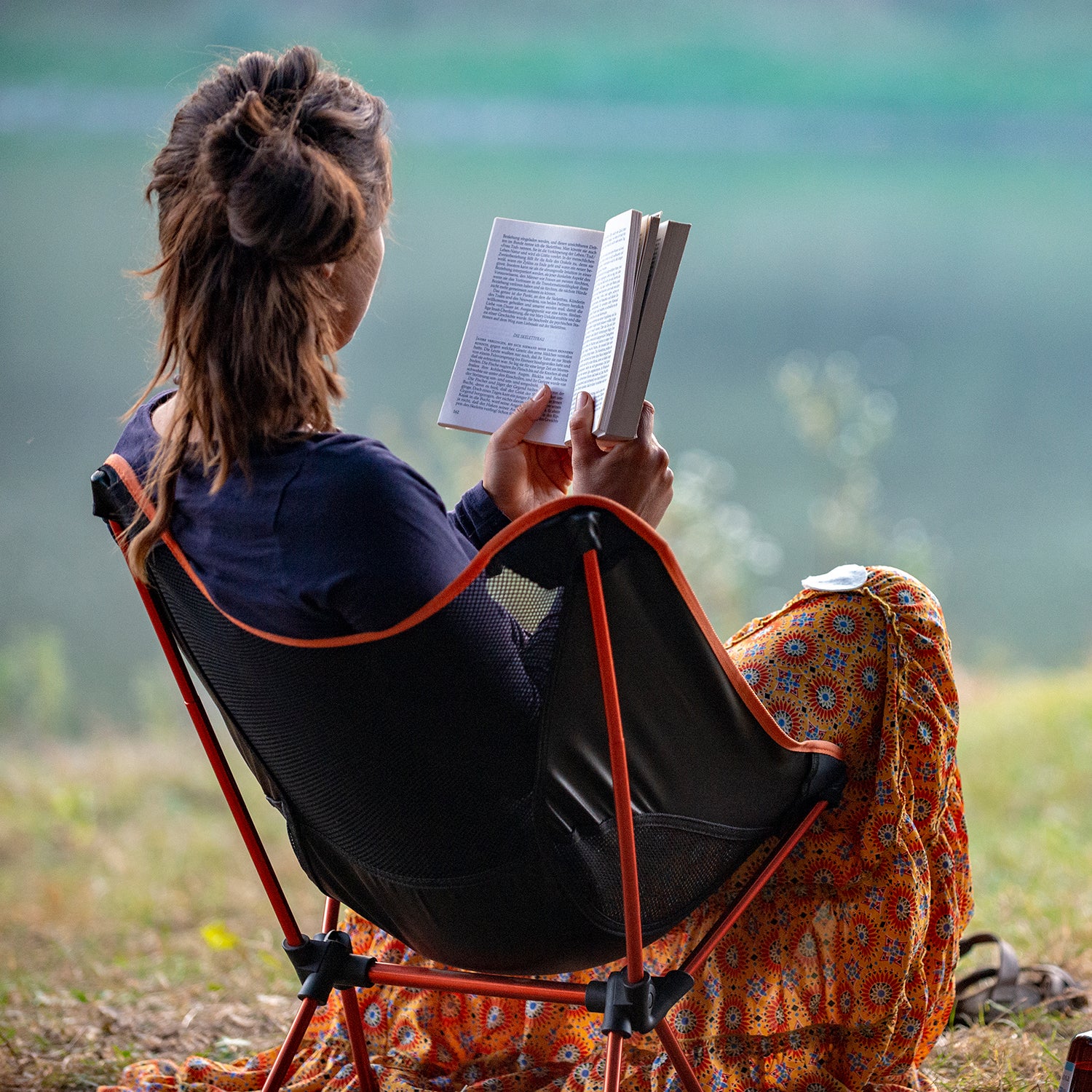 IgorChus/iStock(Photo)
Heading out the door? Read this article on the new Outside+ app available now on iOS devices for members! Download the app.
Looking for a cure to cabin fever or that lingering cloud of collective anxiety? We recommend getting outside if you safely can and soaking up incredible stories and art (plus a healthy splash of your favorite liquor) whenever you can't. 
This April, Outside editors stayed entertained through our first full month of quarantine with timely books and cathartic new music. We also indulged in some true throwbacks, from classic movies and TV shows to podcasts and films that revisit the glory days of nineties-era rock and the Chicago Bulls—because who isn't yearning for simpler times?
What We Read
I recently picked up Bird by Bird, by Anne Lamott, to replace my habit of anxiety-scrolling in bed each night. For any writer nerds out there, this is a hilarious, poignant book about the writing process that dispels your cynicism. Lamott is spot-on about what it takes to be creative (hard work, unfortunately) and how to develop humility by failing occasionally, but it is a humane read on many levels. Here's an especially relevant quote for these times: "Life is somewhat more complicated than it was in the Middle Ages, but in many ways it is so much the same—violent, terrifying, full of chaos and plague, murderers and thieves. So the acknowledgement that in the midst of ourselves there is still a good part that hasn't been corrupted and destroyed, that we can tap into and reclaim, is most reassuring."
—Madeleine LaPlante-Dube, assistant audience engagement editor
In April, I finished Exposure, by Robert Bilott (which was turned into a film, Dark Waters, last year). In the book, the author, a former defense attorney, recounts his 20-year legal fight against the chemical company DuPont for using perfluoroalkyl substances (PFAS) to manufacture Teflon, among other products. DuPont had polluted water sources near its manufacturing plants, poisoning local residents and animals. (I became curious about the chemical, which can remain in the body's bloodstream for years, after Outside published a story about PFAS used to make ski wax.) Bilott's writing style is very matter-of-fact and straightforward, but the book was a fascinating read. In some ways, it felt like I was escaping our current global health crisis through reading about another one, but it was also inspiring to learn about the positive impact a single person can have. 
—Maura Fox, editorial fellow
While murder is usually my go-to subgenre for true crime, I'm also a sucker for a good scam story. I finally had a chance to read My Friend Anna: The True Story of a Fake Heiress, by Rachel DeLoache Williams, which came out last July. In great detail, the author describes her journey from being a photo editor at Vanity Fair, working hard and trying to make it in the industry, to paying thousands of dollars for con artist Anna Sorokin's luxury vacation and becoming engulfed in Sorokin's international scam. The book has twists and turns and is impossible to put down. 
—Abigail Wise, digital managing director
Emily St. Vincent Mandel's Station Eleven, a novel about a flu pandemic that ravages 99 percent of the world's population, has been on my to-read list since 2014, when everyone on BookTube and Goodreads was raving about it. (For obvious reasons, it didn't seem urgent until recently.) I devoured it quickly, but at the cost of peaceful sleep. I tossed and turned and sweated for hours because of the extreme transfer of anxiety and existential dread. Still, I found myself completely enraptured, unable to put it down even after midnight on work nights. As a recent Vulture review put it, "There can be something reassuring about taking in a fictional disaster in the midst of a real one. You can flirt with the experience of collapse. You can long for the world you live in right now." Ultimately, Station Eleven was nothing short of the perfect read for the moment—and contrary to what you might expect, it left me full of hope for the future. 
—Jenny Earnest, audience development director
What We Listened To
During the endless month of April, I reveled in the chaotic jams of Fetch The Bolt Cutters, Fiona Apple's latest album, which dropped on April 17. Apple's upbeat but melancholy vocals and driving rhythms often devolve into chaos by the end of a song; they're the perfect soundtrack for a time where we're all just trying our best to be a good man in a storm. The title track includes sporadic dog barks, panicked breathing, and a refrain of "I've been in here too long" that hits especially hard during these unhinged times—but good tunes do help make staying inside a little easier. 
—Maren Larsen, Buyer's Guide deputy editor
I've been way too caught up in COVID-19 everything lately, so on my daily sanity runs, I've been seeking out podcasts that might briefly transport me to a more pleasant place and time. Like, say, the late-nineties Detroit rock scene, via Striped: The Story of the White Stripes. (The complete first season of the pocast, which launched last fall, is available for download; the second season is rolling out now, with weekly episodes available on Tuesdays.) Sadly, the series does not include interviews with the band's founding members, Jack and Meg White, but the producers still managed to recruit a who's who of indie rock stars, including Brendan Benson, members of Pavement and Sleater-Kinney, and Wayne Kramer, founder of the MC5, a seminal Detroit band. Some of the storytelling borders on hagiography at times—the series was funded by Jack White's label, Third Man Records—but it's consistently entertaining. It offers an intimate look at the timely and serendipitous breaks that enabled an obscure local band with a singular vision to take over the world.
—Chris Keyes, editor
I'm usually a pretty regular podcast listener, but along with many others, I've largely fallen out of the habit during quarantine—I no longer have a commute, and it's exhausting to listen to another coronavirus episode of the Daily every single morning. But lately, I've really appreciated the Heavyweight podcast's check-ins. Every week the show's host and two producers do a straightforward episode about what their lives look like right now and how they're holding up. It feels like listening in to a call between friends who are tired, and nostalgic, and far apart, like all of us are. It's not groundbreaking, but I find the episodes comforting and relatable. That was especially true of the most recent installment. One of the producers is still hunkering down in Brooklyn, where I live, and her description of the mood here rings true for me: I, too, miss walking home at night and hearing the buzz of strangers living their lives. I recommend checking it out, no matter where you're stuck inside. 
—Molly Mirhashem, digital deputy editor
I'm slightly ashamed to admit that I'm dreadfully behind on what's going on in the music world. For example, all I know about Post Malone is that he's a mega-crossover rap star with a surprising number of face tattoos. When I saw that he had performed a livestream concert of Nirvana covers to raise money for the World Health Organization, I was skeptical, especially because I grew up in the Pacific Northwest listening to Nirvana and felt protective of that group. I was happily proven wrong. The performance was earnest, raw, and loud—like actual live rock. Throughout the show, it became obvious that he is a huge fan of the band, from his nod to Kurt Cobain by wearing a flower-print dress to his excitement at having Nirvana bassist Krist Novoselic watching the performance online. The covers were straight down the middle and honest, and Post Malone's voice was well suited to the range required by the Nirvana catalog. Rocking out to some live, angst-fueled music felt downright cathartic. 
—Will Taylor, gear director
What We Watched and Otherwise Experienced
At this point in the quarantine, all I want to do is spend a day roaming around a foreign city with my best friend, so Richard Linklater's famous film trilogy about a couple doing exactly that was extremely satisfying. In Before Sunrise, characters Celine (Julie Delpy) and Jesse (Ethan Hawke) meet on a train, then wander around Vienna for a night while falling in love. Nine years later, they reunite and stroll through Paris in Before Sunset. Another decade after that, in Before Midnight, they visit an island in Greece. Linklater, Delpy, and Hawke really did wait years in between filming those installments, and I loved following the evolution of the two actors over time: how their faces and bodies naturally changed, the way their characters' thoughts and struggles evolved as they matured. Watching two people simply connect on a deep level is the thing that makes these movies so enjoyable. 
—Tasha Zemke, copy editor
Apple TV released Beastie Boys Story last week, and it is a work of art. At first I thought the "live documentary" format (equal parts TED Talk, live podcast, and comedy special) was a little weird, but by the end, I was enthralled. Watching Ad-Roc break down in tears as he talked about his friendship with MCA was touching, the music was incredible, and, ultimately, the format was unlike anything I had ever seen or heard before, which felt true to the Beastie Boys' legacy. 
—Katie Cruickshank, senior digital marketing manager
I'd rather be watching the NBA playoffs (this was totally the Nuggets' year) than anything else right now. Thankfully, there's The Last Dance, ESPN's docuseries about Michael Jordan and the Chicago Bulls dynasty of the 1990s, as a consolation prize. Jordan, the Bulls, and their six championships aren't exactly an undercovered story. But the focus here is on the machinations that happened behind the scenes of the 1997–98 team's quest for the franchise's second three-peat. One of the things I find most interesting is the power struggle between the players, the innovative head coach, and a general manager who wants most of the credit. I covered professional sports for more than a decade, and I can tell you, there's nothing juicier to hear about than egos clashing—nor is there anything more detrimental to a team's long-term viability. It's rarely acknowledged that sports dynasties require a careful formula and a lot of different people, even with a transcendent player like Michael Jordan. But the best part about The Last Dance is the chance to hear candidly from the players looking back at it all. It's a lot of fun, and you feel like you're just sitting and talking about the whole thing with Scottie Pippen and Dennis Rodman. 
—Ryan Van Bibber, senior editor
In April, I returned to The Sopranos after a brief hiatus. I'm now midway through season four, in which the Sopranos characters are all getting intricate story arcs and intertwining with a web of other New Jersey and New York mafiosi. I've come to think of watching this series in 2020 as analogous to Carmela Soprano's baked ziti. The story, characters, and production are the pasta, meat, and cheese—a familiar comfort. As for the sauce, it must be that sense of escapism I get from watching how simple life was the early aughts: landline phone calls, boxy television sets, pop-culture references from my childhood. I try to spread out my viewings to one episode per night, but occasionally I'll binge three in a row if I'm feeling indulgent. While quarantined, how can you not? 
—Jeremy Rellosa, reviews editor
I know it's two decades too late to implore anyone to watch The Wire, but honestly, go watch The Wire again. HBO streamed it for free during April, when everyone had 60 hours of indoor time to burn. If you missed that, David Simon's gorgeously executed epic about Baltimore (disguised as a cop drama, if that's your thing) is worth the price of a subscription on its own. A friend and I kept pace with each other while quarantined 1,500 miles apart and, to borrow her phrase: The Wire "does not fucking falter or get cheap" in any of its five seasons. It aired before anyone binge-watched television, but turns out that's the best way to watch it—it feels totally fitting to immerse in The Wire's Baltimore with the same intensity that Simon and company brought to those sprawling story lines and nods to real-world injustice and corruption. Plus, seeing actors like Idris Elba, Amy Ryan, Michael B. Jordan, and so many others deliver performances that cemented their careers is a treat. Nearly 20 years later, this is still the best show on television. 
—Xian Chiang-Waren, associate editor
I was so excited to get an email from the Mountainfilm festival recently to announce that it would be going virtual this May. I've gone to Mountainfilm over Memorial Day weekend in Telluride, Colorado, for years. It's always a vibrant gathering of adventurers, athletes, environmentalists, artists, and others from the outdoor industry, and I was sad for them and the filmmakers who work so hard that the festival can't happen in person this year. But Mountainfilm is making it possible for anyone to see the movies online, and trust me, if you need inspiration right now, sign up to watch from May 15 to 25. You can choose from more than 100 films to stream and will help support the organization and the filmmakers while doing so. I always leave the festival fired up by new friendships and motivating content, feeling ready to change the world. I bet you will, too.
—Mary Turner, editor
Tremors, a classic creature feature starring Kevin Bacon, is one of my girlfriend's all-time favorite movies, but I'd somehow never seen it. When we realized it was on Netflix (along with its five direct-to-video sequels), our quarantine Friday night got much more exciting. The film really holds up! It's expertly paced, strikes the perfect balance of funny and scary, and Bacon and Fred Ward have great chemistry as buddies who drive around the Nevada desert killing giant man-eating worms. As a bonus, Tremors was shot around the base of the Sierra Nevada, so the scenery is strikingly beautiful. 
—Luke Whelan, senior research editor
Lead Photo: IgorChus/iStock