Hunting Down the Alaska Highway Murderers
The Royal Canadian Mounted Police are searching for Kam McLeod, 19, and Bryer Schmegelsky, 18, suspects in the murders of three people on remote highways in British Columbia. The teenagers are alleged to have spanned one territory and at least five massive provinces, leaving burning vehicles in their 2,000-mile-long wake before plunging into the Canadian backcountry.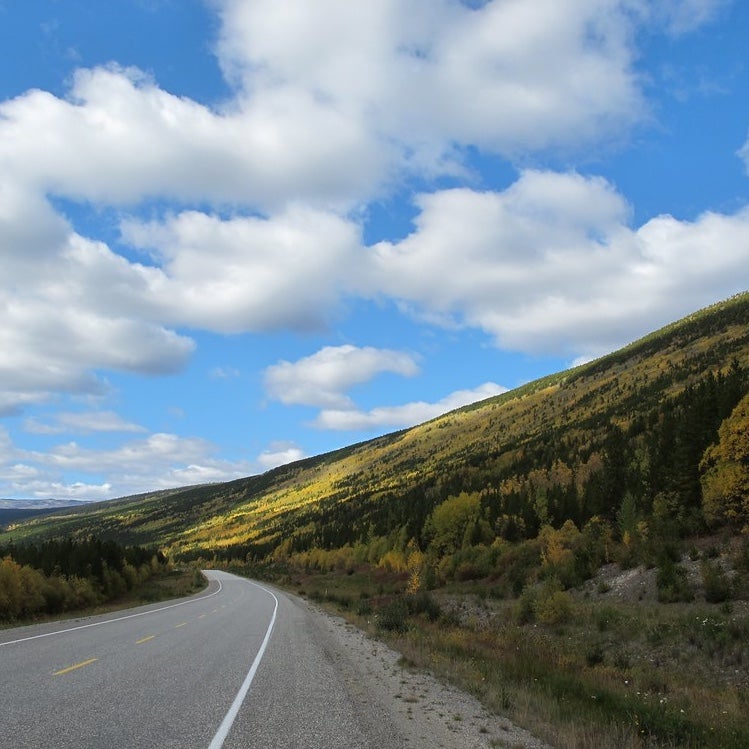 Heading out the door? Read this article on the new Outside+ app available now on iOS devices for members! Download the app.
Update: On August 2, authorities found a damaged johnboat that they'd spotted by helicopter along the Nelson River. At 10 A.M. on August 7, the RCMP found the bodies of two males in thick bush near the river. An autopsy is pending, but they are believed to be Kam McLeod and Bryer Schmegelsky. They were found approximately five miles from the burnt RAV4. The manhunt has been called off.
It started as an idyllic three-week road trip for an adventurous young couple. Chynna Deese, 24, of Charlotte, North Carolina, and Lucas Fowler, 23, of Sydney, Australia set out in early July to drive from the northern Canadian Rockies to Alaska in a faded blue 1986 Chevy van that Fowler had bought from a buffalo and cattle rancher he'd worked for in British Columbia.  
On Sunday, July 14, the van broke down on a remote section of Highway 97, known as the Alaska Highway, about 12 miles south of Liard Hot Springs near the Yukon border. Motorists reported that the van was stalled on the shoulder with the hood up, while Deese and Fowler—both keen travelers who had met at a hostel in Croatia—cooked a meal and relaxed in lawn chairs. A mechanic and his wife from Fort Nelson stopped and asked the couple if they needed help, but Fowler seemed confident he could get the vehicle going again. 
On Monday, July 15, the bullet-riddled bodies of Deese and Fowler were discovered by another highway worker. The blue Chevy was parked nearby with a rear window broken out. Northern British Columbia and Yukon locals went on high alert—the homicides were heinous and appeared to lack motive. Deese's brother, British, stated that the bodies were so violated that open-casket funerals were not feasible. 
Then things got even stranger and more upsetting. Four days after the highway worker discovered Deese and Fowler's bodies, a burning Dodge pickup with a slide-in camper was found on Highway 37, 31 miles south of Dease Lake, south of the Yukon border and roughly 300 miles west of Liard Hot Springs. (Highway 37 and 97 are the only two highways in the massive northern part of the B.C. province.) Less than a mile from the Dodge, the body of a bearded man in his fifties or sixties was found by a motorist in a highway pullout. He was later identified as Leonard Dyck of Vancouver. Dyck, a husband and a father, worked as a botanist at the University of British Columbia. 
The Dodge had been driven by Kam McCleod, 19, and Bryer Schmegelsky, 18, according to law enforcement. Both teenagers are reported by the Royal Canadian Mounted Police (RCMP) as 6'4" tall and "approximately 169 pounds." Both have brown hair, while McLeod has a scruffy beard. Family members told law enforcement that the boys had gone to Whitehorse, in the Yukon Territory, to look for work, perhaps in the oil and gas fields. The two had worked at Walmart in Port Alberni, on Vancouver Island, together, but were looking to make more money and have an adventure, according to their family. Now they'd vanished. On Monday, July 22, the RCMP officially declared them missing persons. 
Theories immediately arose that British Columbia had a serial killer at large. Early speculation linked the three corpses and two missing teenagers to the Highway of Tears, Highway 16, the east-west route infamous for the murders and disappearances of over forty women—mostly First Nations—since 1970. But Highway 16 is 620 miles to the south and none of the victims were indigenous women.
McCleod and Schmegelsky, the teens from Port Alberni, didn't stay missing persons for long. On Sunday, July 21, the RCMP announced that McCleod and Schmegelsky were seen on surveillance camera footage two provinces away in northern Saskatchewan. They were driving a grey 2011 Toyota RAV4. They were now the main suspects in the deaths of Chynna Deese, Lucas Fowler, and Dyck, according to the RCMP. "Take no actions—do not approach," warned the RCMP. "Call 911 immediately." 
At 7 P.M. on Monday, July 22, the Toyota RAV4 was reported burning off Provincial Road 290, along the Nelson River in northern Manitoba about 680 miles east of where they were spotted in Saskatchewan. PR 290 terminates halfway between the small Manitoba town of Gillam (population 1,300) and Hudson Bay. It's literally the end of the road. 
As of Friday, the RCMP Manitoba as well as the RCMP Special Crimes Unit and the Ontario Provincial Police had highway checkpoints at the intersection of PR 280 and PR 290. Police have deployed dogs and drones as well as armored tactical assault vehicles. Law enforcement believe the teenagers are in the bush—no vehicles have been reported stolen in the area. It's possible they slipped out in a vehicle, but more likely they're waist-deep in the unforgiving subarctic bush of the Hudson Bay Lowlands. 
I spent a week backpacking in the bush of the Arctic Ocean watershed near here last summer researching a missing persons case. This is one of the world's largest wetlands: swamps, bogs and fens with dwarf birch and stunted tamarack, waist-deep water and muskeg that is like walking atop miles of used, soaked mattresses. There are wolves and occasionally polar bears, but the biggest threat is being eaten by mosquitoes and a half-dozen varieties of biting flies. Gloves, bug netting, and highly-concentrated DEET are all but mandatory, and considering the way the teenagers were traveling, I'd be surprised if they were prepared for the bush. Could they have stolen a boat and floated down the Nelson River to the saltwater of Hudson Bay? Possibly, but the Nelson is not an easy river to navigate due to a series of dams and rapids.  
On Wednesday, McCleod and Schmegelsky were charged with second-degree murder for the killing of Dyck. (They remain suspects in the murders of Deese and Fowler.) If convicted—and if they don't die from exposure in the bush or a firefight with Mounties—they will be sentenced to mandatory life in prison without possibility of parole.  
Schmegelsky's father, Alan, told CTV that he believes his son may be on a suicide-by-cop mission. "A normal child doesn't travel across the country killing people," he said. "A child in some very serious pain does." Alan and Bryer's mother divorced in 2005. Bryer bounced between homes and was last living with his grandmother in Port Alberni. Alan says his son was consumed by YouTube and video games. A video game user provided photos from last fall showing Bryer in battle fatigues, another in a gas mask, and Nazi memorabilia including a swastika armband and a knife issued to Hitler Youth. 
"The Mounties are gonna shoot first and ask questions later," Alan told CTV from his home near Victoria. "He's going to be dead today or tomorrow, I know that. Rest in peace, Bryer. I love you. I'm so sorry all this had to happen." 
Corrections: (06/04/2023) An earlier version of the story misstated day of the week that Chynna Deese and Lucas Fowler's van broke down. The story has been updated to reflect that it occurred on Sunday, July 14. Outside regrets the error. (06/04/2023) An earlier version of the story misstated that Port Alberni is close to the city of Vancouver. It is actually a three to four hour drive. The story has been updated to reflect that Port Alberni is on Vancouver Island. Outside regrets the error.