The Best Sunglasses of 2020
Shades that'll protect your eyes and turn heads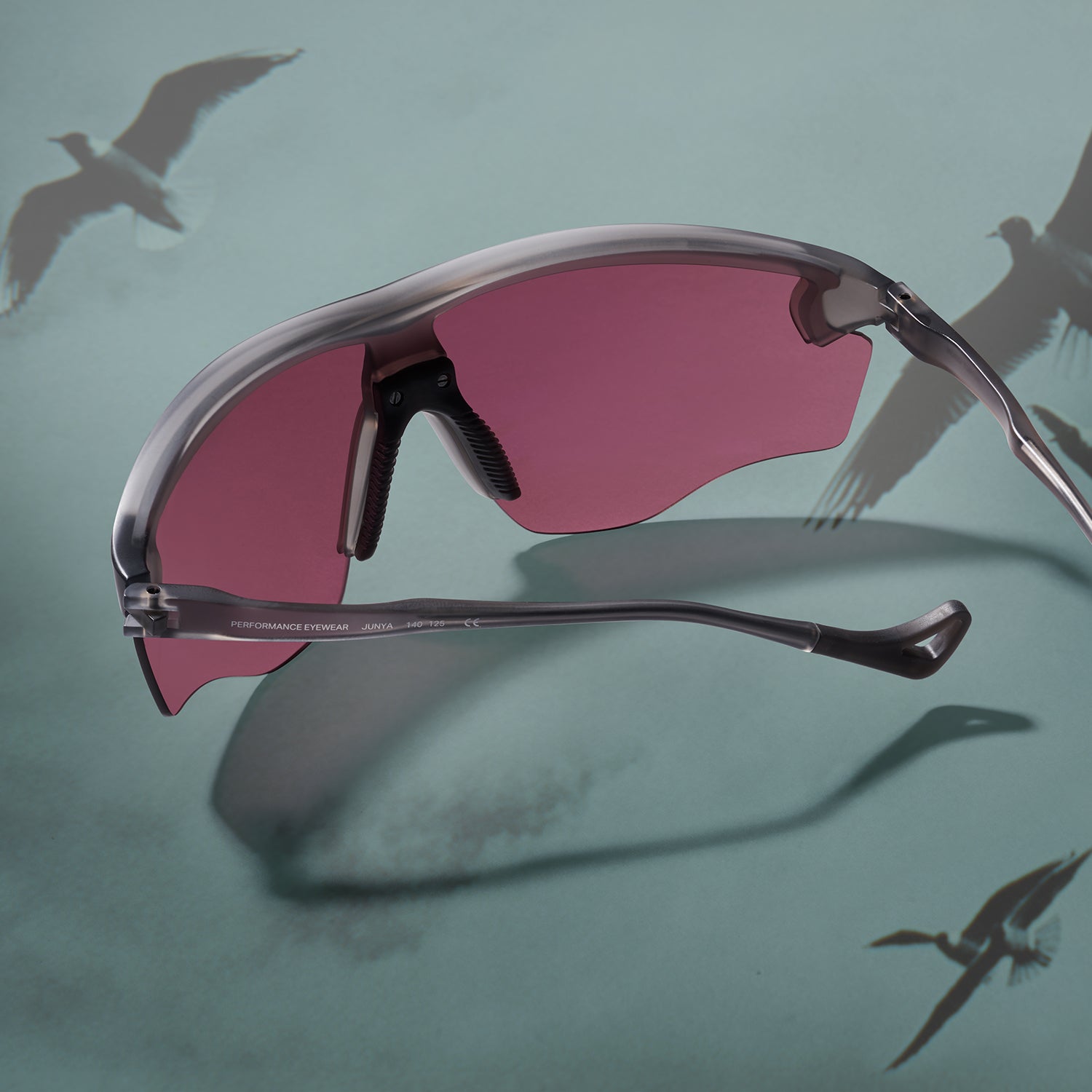 Inga Hendrickson
Heading out the door? Read this article on the new Outside+ app available now on iOS devices for members! Download the app.
District Vision Junya ($250)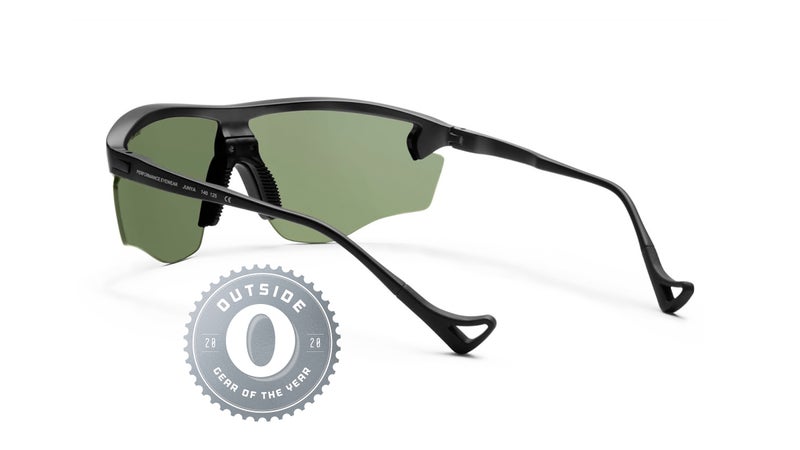 Ignore the woo-woo branding. In the hands of this Lower Manhattan–based company, whose glasses are crafted in Japan, eyewear ascends to art, with gracefully curvy, minimalist designs. But the Junya earns our accolades for more than aesthetics. It offers the sharp optics, full protection, and supreme comfort you need for pounding out miles in town and in the mountains, in sun or shade, without resorting to the flashy astronaut looks of so many race frames. The Black Rose synthetic lenses have a purple tint that works in a startling range of bright­ness, with incredible acuity and depth of vision in low to medium light. The frames seem small compared with showier shields but provide top-notch coverage and shelter even in gale-force winds. Frosty temples look like skinny icicles and have bendable titanium-wire cores for dialing in fit. Rubber-clad ­nosepieces hold their position, and the frames' feathery weight reduces bounce. Beauty is as beauty does—in this case, it does a lot.
---
Costa Del Mar Ferg ($279)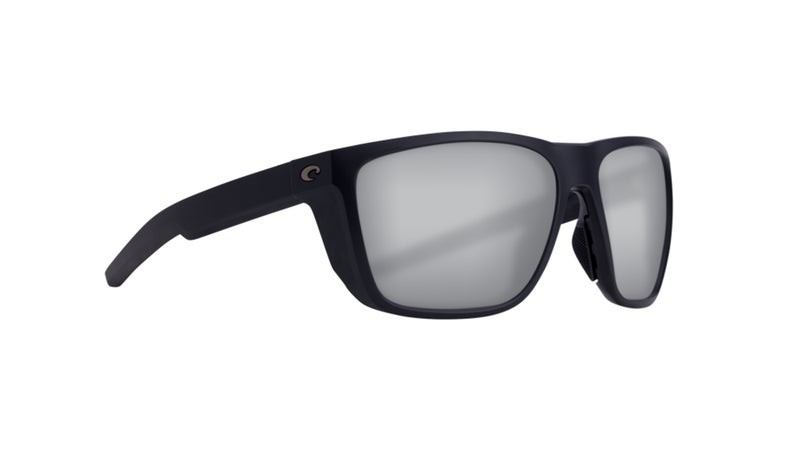 Best on the Water
Judging by optics alone, the Ferg is the pick of this summer's crop. Costa's 580G polarized lenses are made of glass, which reigns supreme for sharpness, pop, and scratch resistance. The obvious issue—that glass can shatter on impact—doesn't rate when all you're hit with is wind and spray, so con­­sider these watersport specialists. To that end, Costa rigged the Ferg for serious boat­ing, with sly side shielding to keep out crosswinds and bright sun. Flexible rubber earpieces add firm but friendly grip.
---
Zeal Rampart ($149)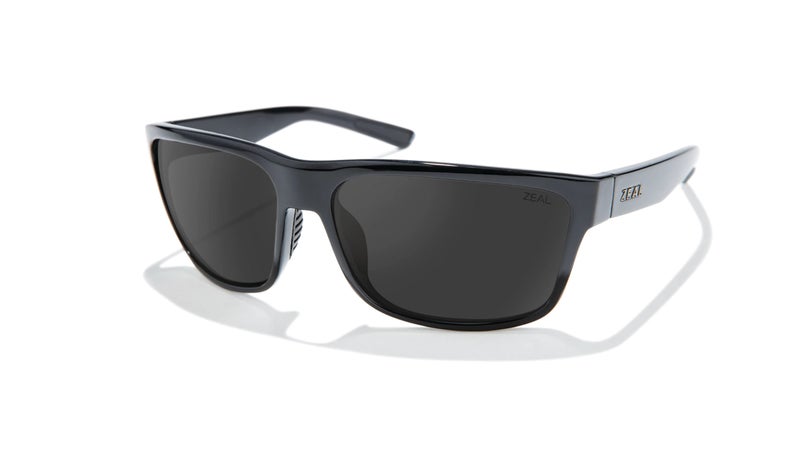 Best Behind the Wheel
Put these slick sport-street crossover frames through their paces on the trail, and do it again on the drive to happy hour. Your friends will ­never guess you're rocking trail shades. The refined rectangular shape and high-gloss frames play down these sunnies' technical strengths, like polarized wraparound lenses that provide wonderful detail, depth, and glare relief even when you're facing straight into the sun. Rubber patches at the ears and nose secure your investment.
---
Shwood Canby Stone ($295)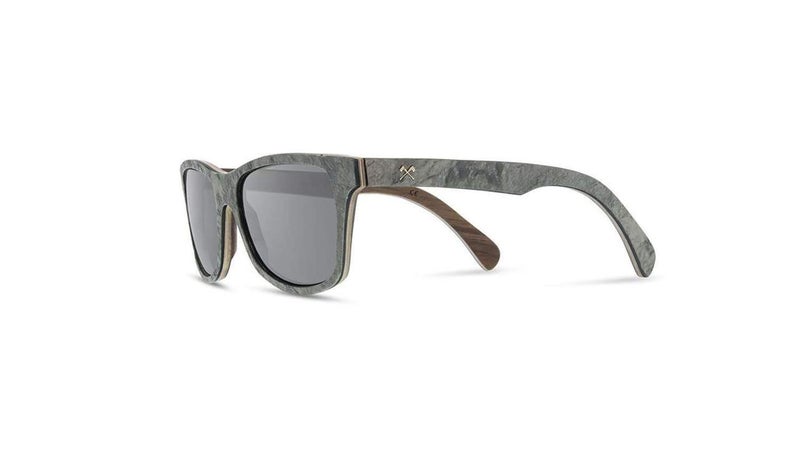 Steeziest
A fascia of light-toned slate over a laminate of walnut reinforced with aluminum makes the Canby Stone's frames positively breathtaking. The technical chops—crisp, clear, ­gray-tinted polarized lenses, plus smooth-­action stainless-steel hinges—live up to the design vibe and build quality. Shwood's frames are relatively lightweight for their class (we even took them on a three-mile jog, which they handled fine) but the niche is fashion. These are for outdoorsy connoisseurs who have style and don't mind buying up.
---
Electric JJF 12 ($240)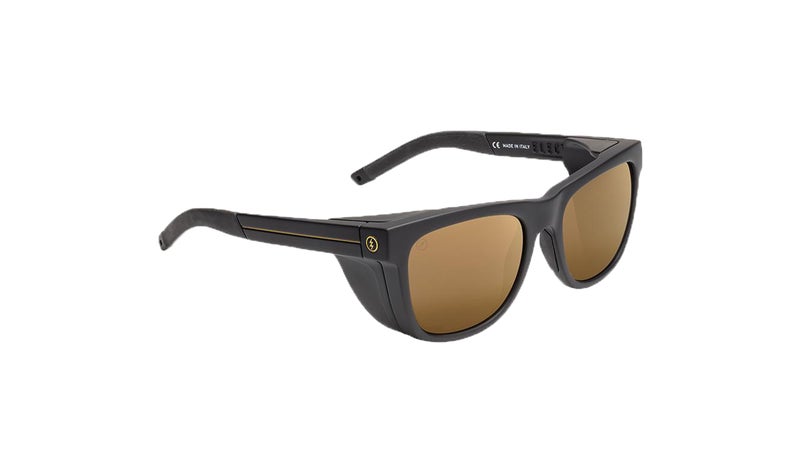 Most Versatile
Glacier glasses are critical for safeguarding eyes from alpine glare, but wearing them around town is a recipe for dweebishness. The JJF 12's snap-in, snap-out side shields solve that problem. The ­color-neutral, polar­ized synthetic lenses are as high contrast as gray gets, and they stand up to hellish brightness and UV exposure. With the shields ready to deploy, you can go straight from the hippest Seattle coffee shop to the summit of Mount Rainier without changing frames.
---
Oakley Trailing Point ($196)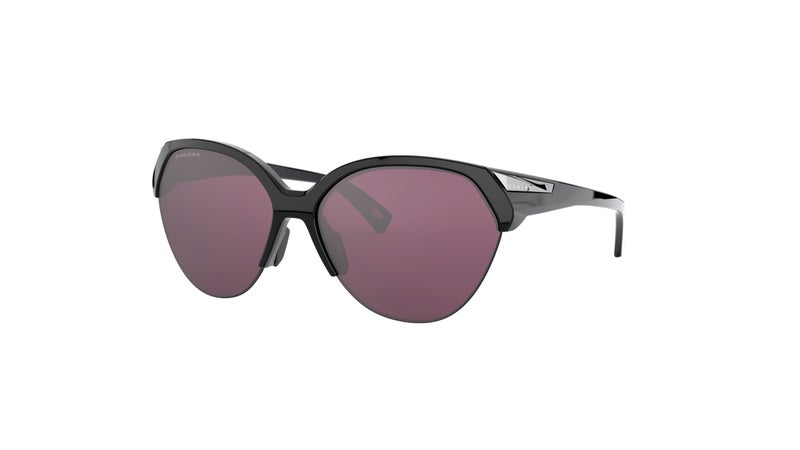 Best for Training Days
Oakley's new women's frames fuse fashion with pro-level sport design. The rounded-off cat-eye lenses are bare along the bottom edge, which looks sleek and playful and makes technical sense for the same reason it does on race shades: lower weight and less obstruction to your field of view. The Trailing Point is a performance model in every way except looks. Coverage is wide, weight minimal, and security top-notch. The polarized synthetic lenses deliver spectacular optics.
---
Wiley-X Compass ($150)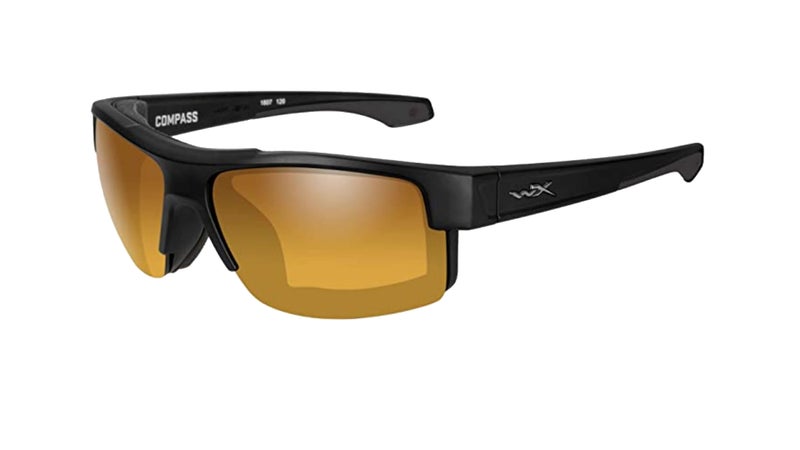 Most Bombproof
To rate this macho number's impact ­capa­bility, the American National Standards Institute dropped pointed weights onto it and fired projectiles at it. The lenses would not crack or pop out. Hidden behind the aggressive wraparound frames, a soft detachable gasket rests against your face to seal out wind and dust. This goggle-like protection is great for any sport that involves savage sun, howling wind, or things flying in your face. Crisp polarized lenses round out the package. Your eyes will be the best-armored (albeit the least fashionable) part of your body.