Explorers
Sponsor Content: Ford Explorer
The New Spirit of Exploration: Hilaree Nelson
It takes a special kind of commitment to summit and ski the world's tallest mountains. For Hilaree Nelson, that dedication permeates all aspects of her life—including raising her two sons.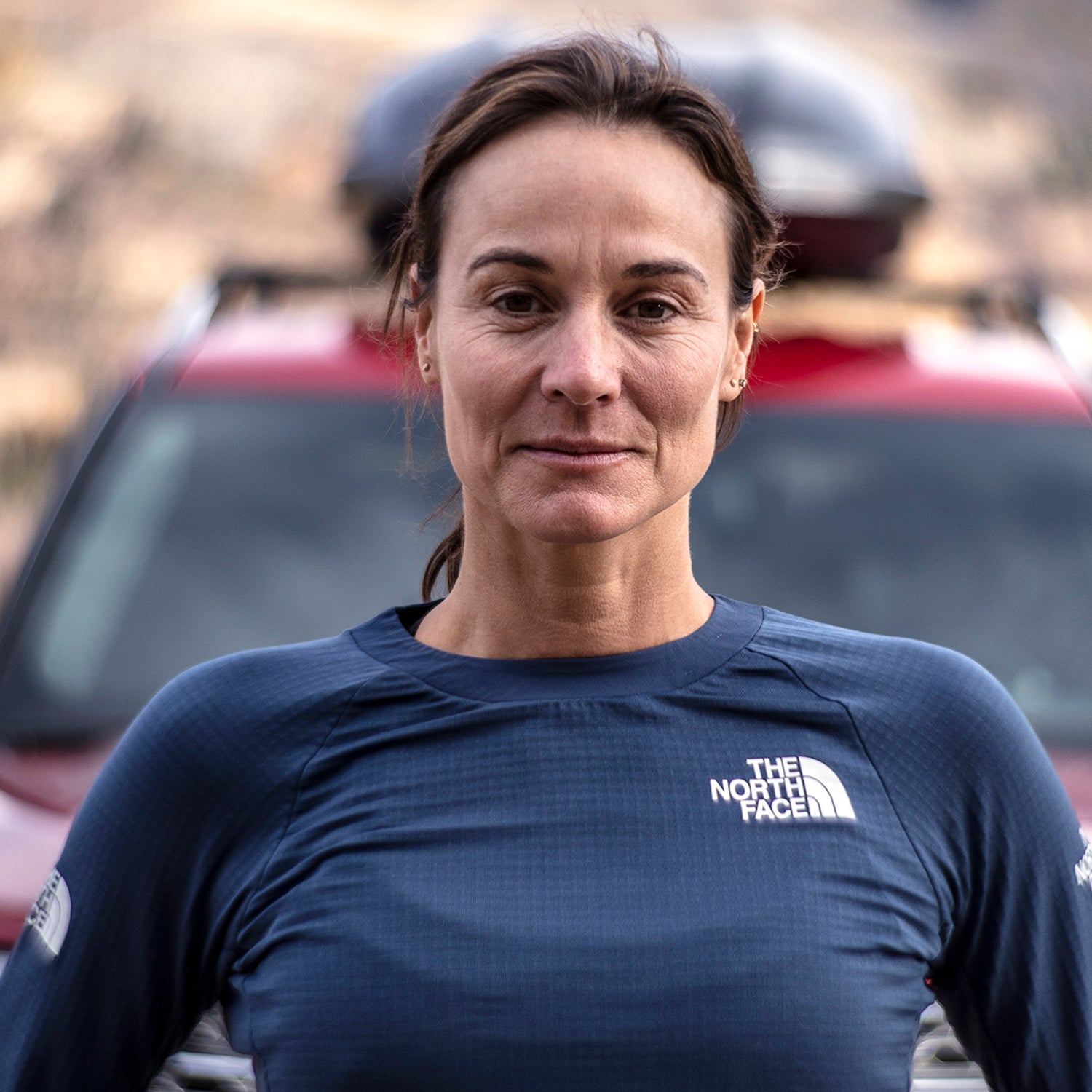 For adventurer Hilaree Nelson, work-life balance means something vastly different than it does for the rest of the world. For most of the year, the 46-year-old mother of two lives in the mountain town of Telluride, Colorado, where she captains The North Face Global Athlete Team remotely and raises her two sons, Graydon, 12, and Quinn, 10. But every two to four months, the tall, sinewy expedition climber and skier packs crampons, ice axes, and skis into several enormous black and red duffels and jets off for places like Nepal, India, and Pakistan to notch historic first ski descents on 8,000-meter-high peaks like Lhotse, Everest, and Papsura.
 
Then, four or five or six weeks later, when the mission is complete, she flies back home and resumes her role alongside all the other hard-charging parents—taking shifts for the car pool, cranking out nutritious dinners, and taking the boys out to ski, camp, and hike every chance she gets. That's about as normal as it gets for the boys and Nelson. And that's how they like it.
It's a good thing, too, since Nelson's trajectory isn't changing any time soon. The most accomplished female ski mountaineer of her generation, she's been on more than 40 expeditions—and ticked off her most ambitious lines and most noteworthy expeditions since she's had kids. Maybe you heard how in 2012 she climbed both Everest and Lhotse, the fourth highest peak on the planet, in one 24-hour push—meaning she summited the first, and, with basically no break, summited the second. Or how, two years ago, she returned to Lhotse, this time to link turns down one of the most prized high-altitude lines in the world.
Between these feats, Nelson led an ill-fated attempt to scale Hkakabo Razi, a remote peak in a subrange of the Himalaya in Myanmar, that required a long approach through the jungle and was plagued by infighting and a lack of food. And in 2017, just because she wanted to, she and her partner, Jim Morrison, headed to another obscure peak, 21,165-foot Papsura, in India, where they skied an icy 3,000-foot, 60-degree face, notching yet another first descent and realizing a dream two decades in the making.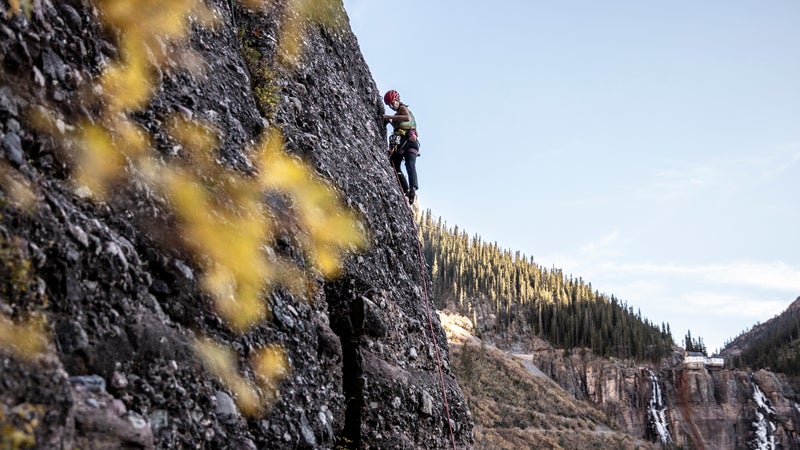 Along the way, she received a National Geographic Explorers grant and was selected as a 2018 National Geographic Adventurer of the Year. This pace of life can be frenetic, but it's one Nelson thrives in. "I've always had this crazy fear, my whole life, of having every day be the same," she says, "and if I dig really deep, that's my motivation, to get outside, to train, to be in my sport, and to forever continue learning." Ski mountaineering in far-flung places obviously gives her that, but so does raising Graydon and Quinn. While both love skiing, climbing, and hiking, they have different personalities. "Quinn is a slow burn," she notes, "while Graydon pops out of bed, very energetic."
So while she might be a superhuman in the mountains, she still does all the normal mom stuff too, like tickling Quinn to get him out of bed for school and playing board games after homework on Wednesdays. The only difference: when the boys are snug in bed, she pulls Google Earth up on her computer and starts planning where to adventure next.
---
Whether adventure is your life's work or just a weekend pursuit, gear up with nothing less than the greatest exploration vehicle of all time: the 2020 Ford Explorer. Built to explore. Built Ford Proud. Learn more at ford.com.
Lead Photo: joe morahan