What Your Basic Outdoor Instagram Pose Says About You
An armchair psychological study of outdoor Instagram poses—and what you can do to stand out from the crowd. As illustrated by Outside staffers.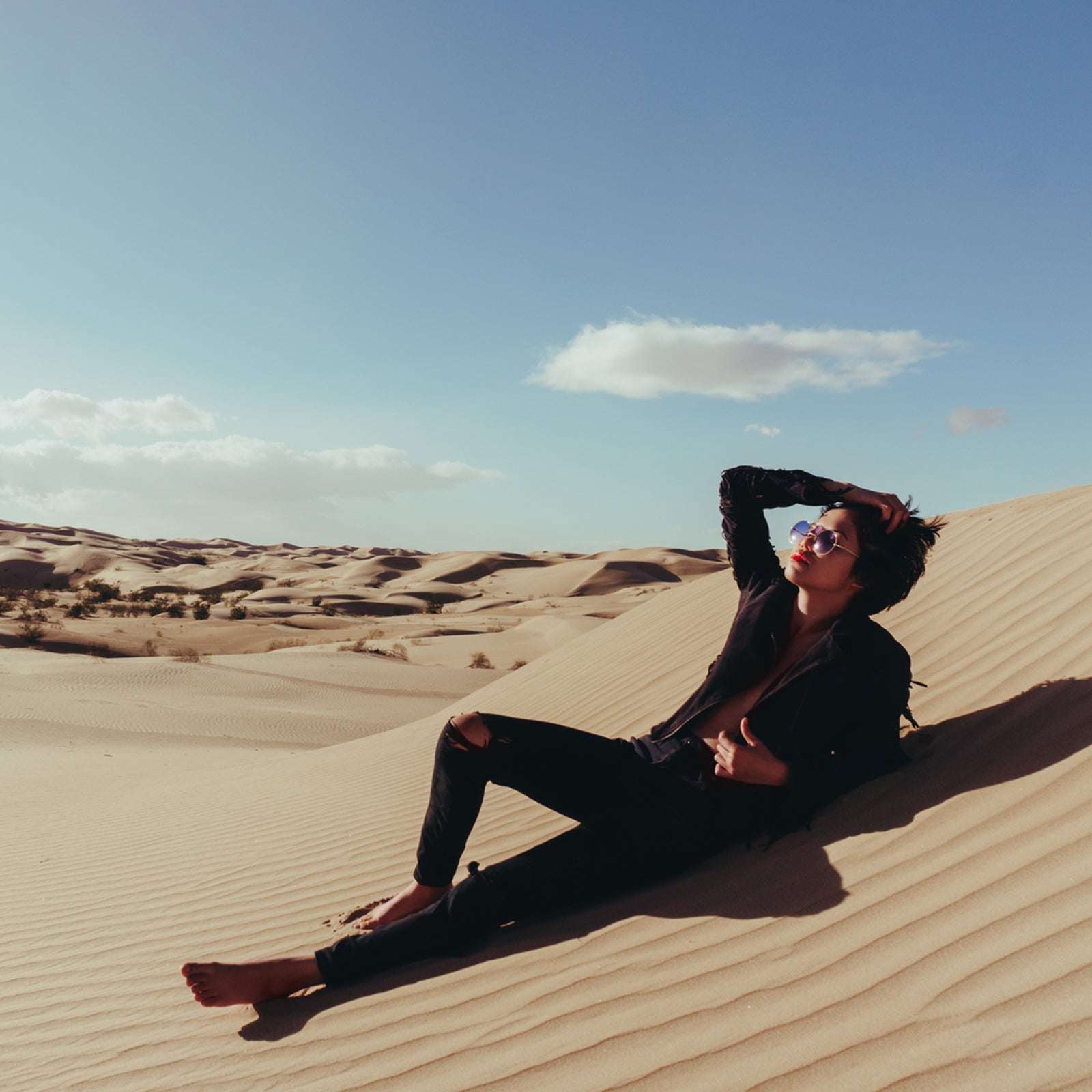 Courtesy paff Varna, Bulgaria 11(Photo)
Heading out the door? Read this article on the new Outside+ app available now on iOS devices for members! Download the app.
Quick—you're perched on a mountaintop and your friend is wielding an iPhone camera in your direction. What do you do? Pretend you don't notice and peer thoughtfully into the abyss? Whip out your best yoga move? Calmly unfold your wingspan and gaze heavenward? According to quite a bit of Instascrolling, the stances below are among the five default outdoor photo poses that accompany #optoutside or a geotag of a famous nature spot. While they won't earn you any points for creativity, these poses are nothing to be ashamed of—as you'll see, we're all guilty of them. Rather, they're windows into the complicated human psyche. Between the edge of a cliff and an iPhone, who else are we but our truest selves?
The Eagle
Flinging your arms widely before the majesty of nature is the natural thing to do, especially if you aren't overthinking it. I believe this is the one true spontaneous outdoor Instagram pose, the response our lizard brains jump to when placed between a camera and a vista. It says, Look at everything the light touches! I can't even contain it! You revert to the Eagle pose if you're someone who feels their feelings and isn't afraid to show them. That, and you also don't really care about looking a little earnest. The Eagle pose isn't cool, but you know what is? The ancient splendour of the Grand Canyon.
Switch it up: Do what I do when presented with stunning vistas, or as I like to think of it, vertigo-inducing heights. Show nature that you know it's the boss and curl up into a ball like a roly-poly bug. It's a good visual PSA for all your followers that you shouldn't risk personal safety just for a good shot, and it hides the weird sunburn you got on the way up.
The Look at My Hat 
This pose is for those of us who like to Live Bravely, but are kind of shy. Though not too shy to recognize that your Instagram followers didn't come here to just look at sweet views. The Look at My Hat, in the style of many Renaissance painters, ostensibly directs the audience's gaze toward a bigger scene while coyly including a fun self-cameo. Unlike the Renaissance painters, though, you don't need to show your face because your real friends would recognize that Howler Brothers cap anywhere.
Switch it up: There are lots of whimsical ways to hide your face while remaining in-frame enough to prove you were there. Try the Look at My Dog or Look at This Beetle I Just Picked Up. Hoist it high! If the rule is that a living being makes any landscape shot more interesting (and I agree), then two living beings are even better.
The Casual Beer Laugh
You've got your summit beer, you've got your friend, you've got the fleeting, giddy high of having propelled yourself to the top of a geological feature. Better hope you've got a third, less-important friend to capture this casually perfect moment because you will never look this effortless again. Casual beer laughers value relationships and experiences over material things, but they also value a coherent personal brand that ensures everyone in their life knows their values, too.
Switch it up: So beer makes you gassy, but you want to exude that je ne sais quoi that can only come from laughing in the direction of an aluminum can some place where it would be inconvenient to have brought an aluminum can. Consider the salad: it's even harder to transport and, as the classic stock-photo joke goes, a natural thing to laugh breezily with in front of a camera.
The Tree Pose
Anyone who's stepped foot in a yoga studio may feel inspired to whip out their best version of this foolproof balancing pose among the real living things. We get it, you feel really connected to your body. You're spiritually present with nature. You may have had a few embarrassing months on the mat that finally lead to one transcendent moment of balance, but that's all in the past. What's stopping you from getting creative with doing other poses next to their namesakes? Cow face pose, cobra pose, sphinx pose…the options are limitless.
Switch it up: If you really want to show off how spiritually connected you feel to something outside yourself, why not do it with a Ouija board?
The Number One Nature Fan
I've seen or done just about every classic Instagram panic-pose, but this one? Arms wide with two index fingers up? Who does this? Apparently, lots of people. I can only guess that this is a natural evolution of the double-peace-sign, or a nod to the giant sports-fan foam finger that you'd metaphorically like to be waving at the majesty of nature. Number One Nature Fans are good communicators, great team players, and a little avant garde. Or maybe they're just people who usually default to the Jesus pose but at the last second feel kind of weird about how often they do the Jesus pose.
Switch it up: It's great to give nature two "You're number one!" signs, but it's less aggressive to give it a casual thumbs-up like this guy.
Lead Photo: Courtesy paff Varna, Bulgaria 11