Buy It for Life: Travel Gear That Will Outlast You
From backpacks to boxers, this gear will last you a lifetime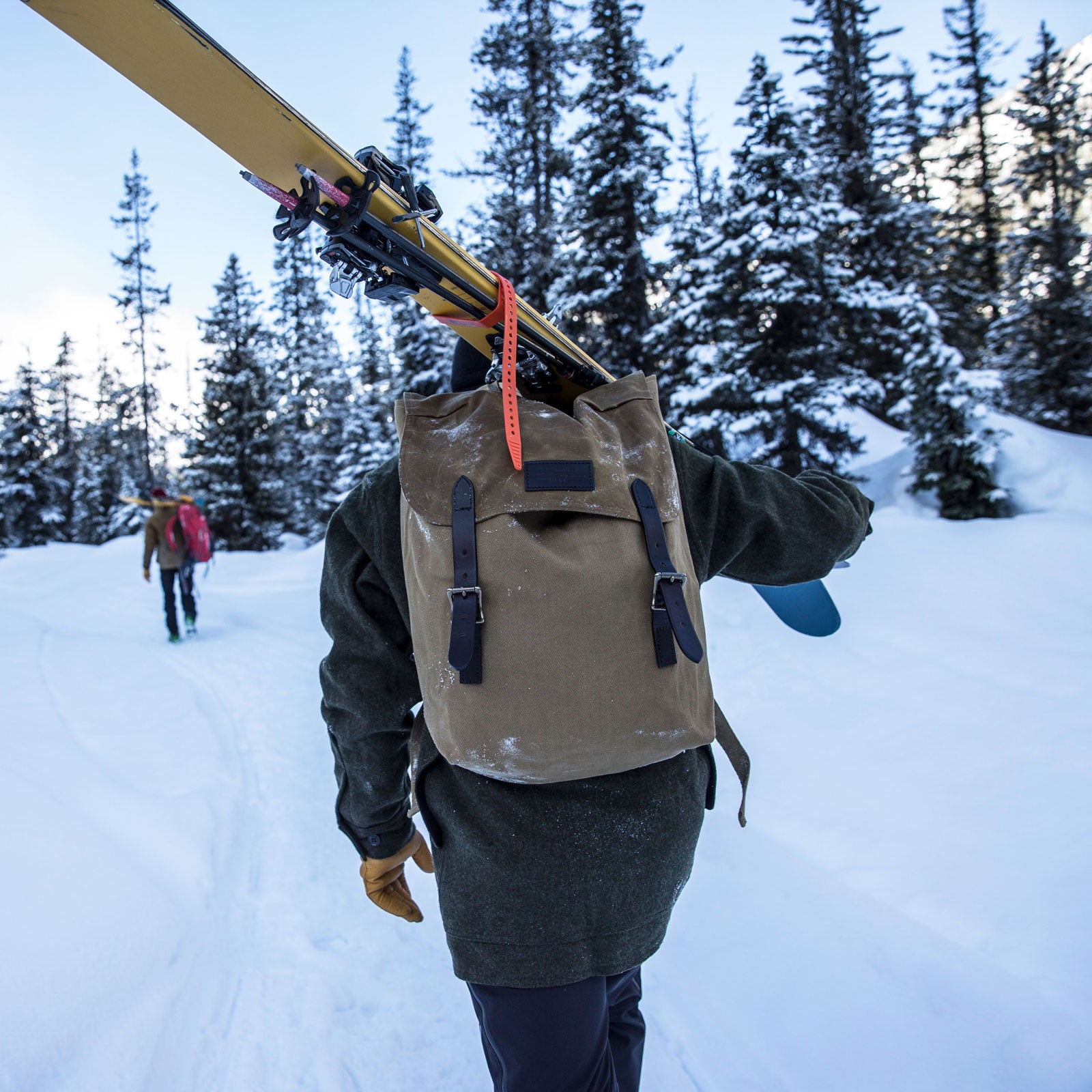 Courtesy Filson(Photo)
Heading out the door? Read this article on the new Outside+ app available now on iOS devices for members! Download the app.
It's no shocker that if you want something that will last a long, long time, you should invest in quality. But what may come as a surprise is that spending more can actually save you money in the long run by eliminating repeat purchases. Plus, you'll be rewarded with something you actually like using and take pride in. That's rare in this era of cheap, disposable everything. When it comes to travel gear, though, style also comes into play. What's the use in buying something you plan to use forever if it goes out of fashion in five years? With that in mind, here are ten pieces of gear that will outlast you and look great while they're doing it.
Filson Ranger Backpack ($225)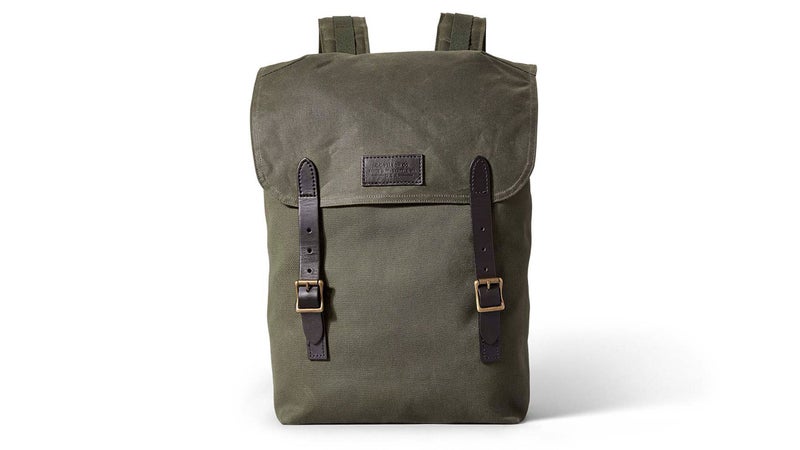 A good day bag should carry more than just stuff—it should carry a lifetime of travel stories. Filson's Ranger Backpack, with its hardy materials and bombproof construction, is meant to do just that. Details like the rugged twill fabric and superstrong bridle-leather buckles ensure it'll hold up over the long haul. The best part? It has everything you need without being overkill, and its simple design means there's less to wear out.
---
Saddleback Front Pocket ID Wallet ($49)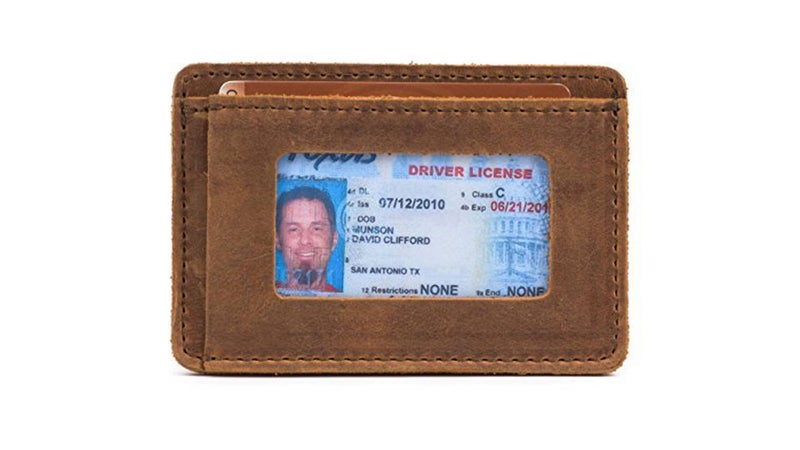 There's a simple reason Saddleback has a cult following: The company makes good-looking leather goods that last. My Front Pocket ID Wallet has survived longer than any other wallet I've owned. There's no plastic ID window to crack, no fold to wear out, and few pockets to overstuff. The full-grain leather also ages well, and, as the name indicates, the small size means it easily fits in a front pocket, making it a perfect, low-profile travel billfold.
---
Kitsbow The Icon Shirt V2 ($220)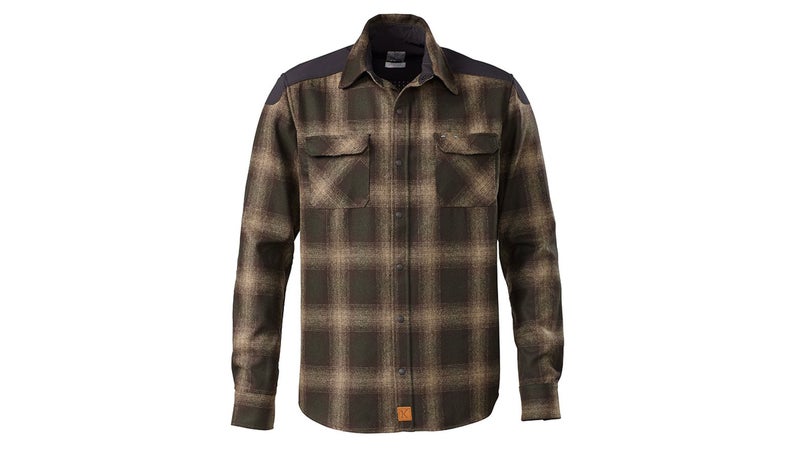 At $220, the new version of the Icon is a decidedly expensive shirt. But it's also legendary. The Pendleton wool's moisture-wicking, warmth-giving, and funk-resisting properties make it a great choice for travel. The abrasion-resistant, waterproof elbow and shoulder patches are also bigger than before, and there's more articulation in the shoulders, so you don't have to worry about tears and busted seams when exploring off the beaten path.
---
Shinola Runwell 47mm Watch ($550)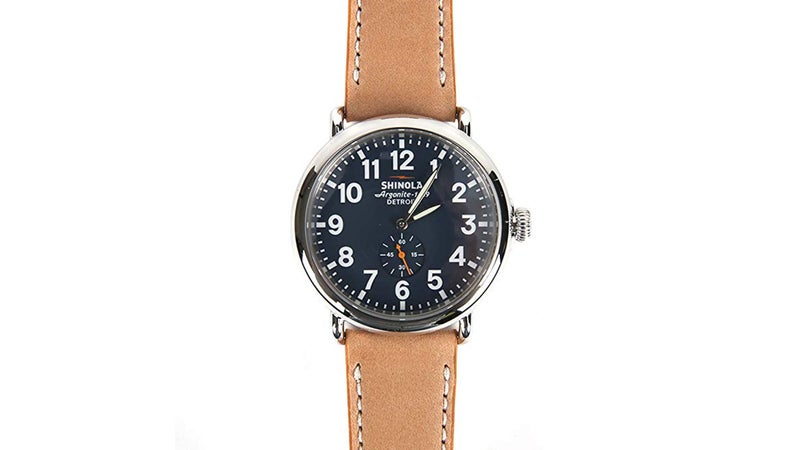 Detroit-based Shinola was founded in 2013 to bring manufacturing jobs back to the struggling city. Today, it makes a variety of high-quality, American-made products, from leather goods to bicycles, but hand-assembled timepieces remain the heart of its business. They're designed to compete with high-end Swiss watches that sell for three or four times the price—and they're built to last. My three-year old Runwell looks as new as the day I bought it and quite literally hasn't missed a beat. As someone who has beaten up a lot of watches, I can vouch for the scratch-resistant sapphire crystal face. The material is harder than anything on earth, save diamond.
---
Darn Tough Switchback Micro Crew Light Cushion ($20)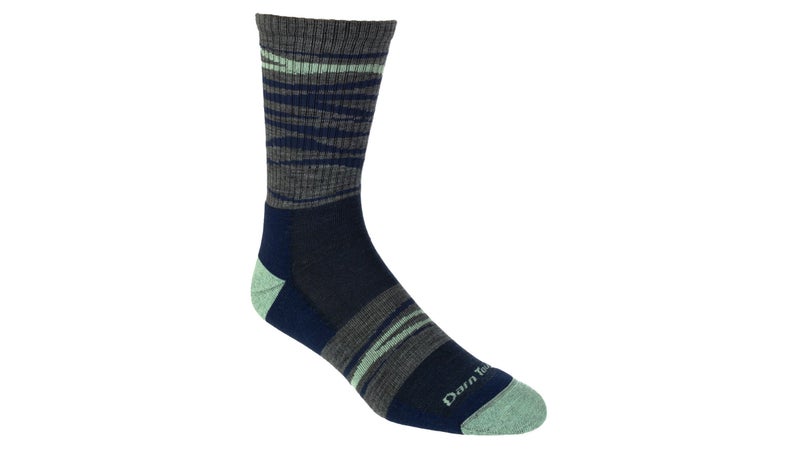 Socks aren't exciting, but chances are you wear them every day. If you want them to last for more than a year or two, there's only one option: Darn Tough. The merino and nylon blend wicks moisture and regulates temperature wonderfully, but the best part is these socks really do live up to their name. And if you do somehow blow through a pair, the company will replace them, no questions asked.
---
Frye Boots Melissa Chelsea ($298)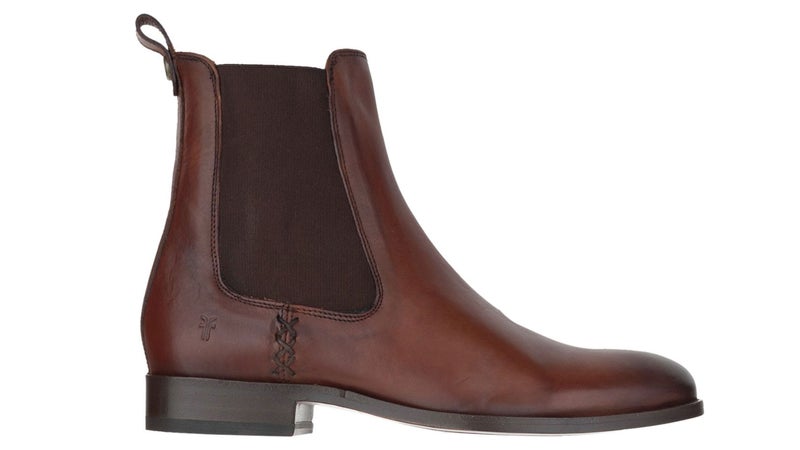 A good travel boot should be made from leather—it lasts forever and looks better as it ages—and when it comes to leather boots, nothing beats Frye. The company has been making shoes and building a reputation for quality since 1863. The women's Melissa Chelsea and men's Jones Chelsea are classics that'll last for years, thanks to a durable, low box-spring construction, and they'll never leave you looking out of place.
---
Briggs and Riley Medium Expandable Spinner ($649)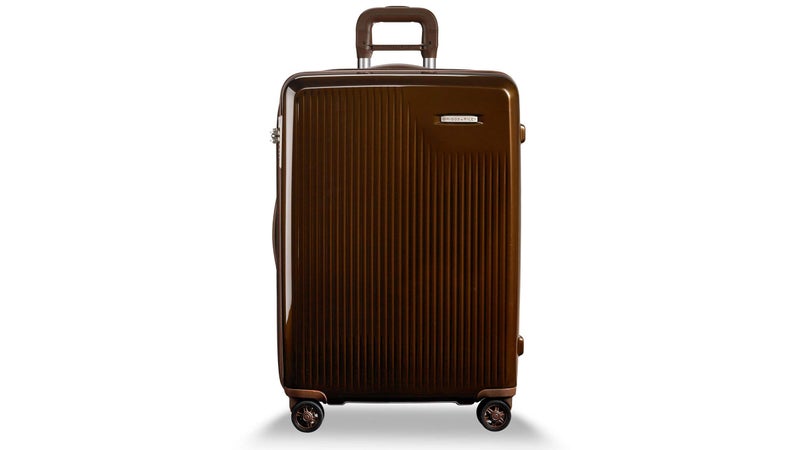 The last thing you should have to worry about while traveling is your suitcase failing. Broken zippers, wheels, or handles are commonplace with low-end luggage, so don't waste your time. Briggs and Riley's Expandable Spinner is a hard-sided beast with a shell made from high-strength polycarbonate resin that'll hold up to years of airline abuse. The company has an incredible lifetime guarantee and will repair your bag "free of charge, no proof of purchase needed, no questions asked" if it's ever damaged.
---
Patagonia Men's Synchilla Snap-T Pullover ($159)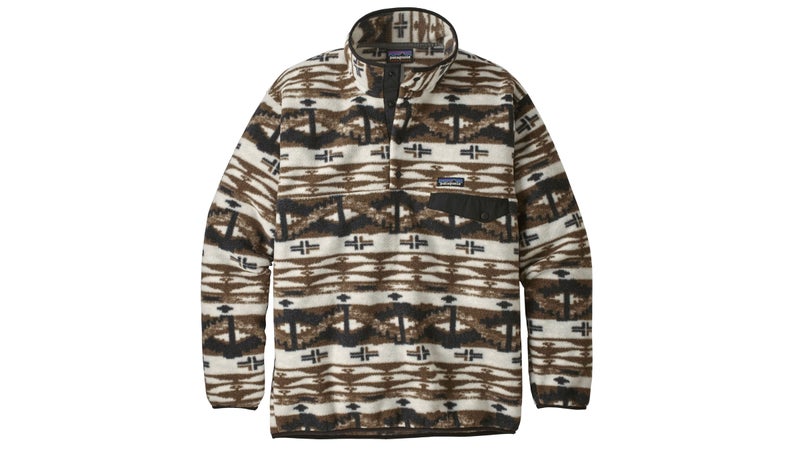 If you don't already own a Snap-T Pullover, you should fix that immediately. It's one of the most iconic pieces of outerwear ever created, and it hasn't changed much since Patagonia first started making it in 1985, which says something about the longevity of its styling. These days, it's fair trade certified and made with recycled polyester, but it's still as durable as always. Chances are you'll be wearing the same one 30 years from now.
---
Barbour Women's Classic Beadnell Jacket ($399)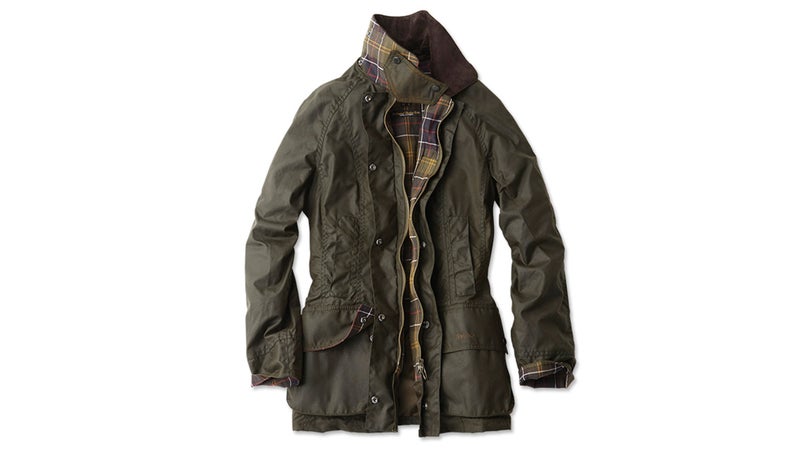 I know people who've owned and used the hell out of the same Barbour jacket for 40 years and love it as much as the day they bought it. Waxed canvas is the secret to the jacket's longevity, because you can rewaterproof it time and time again. That and the ability to zip in a warmer liner make it a fantastic travel jacket.
---
ExOfficio Give-N-Go Boxer Brief ($26)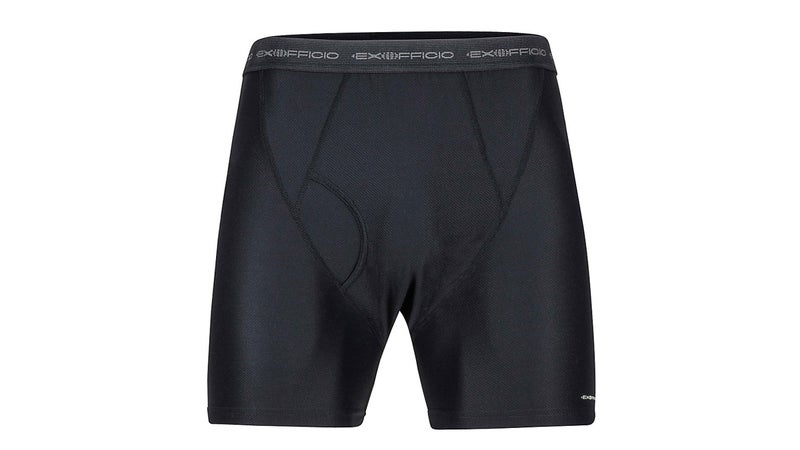 Last but certainly not least is the best pair of men's underwear on the market. I bought my first pair years ago after a friend recommended them and was hooked. They're lightweight, incredibly breathable, and dry fast enough that I've packed just a few pairs for a long trip and easily washed them out in a hotel sink. They've totally changed my perception of how underwear is supposed to feel, and the durable nylon and Lycra blend means they'll last years longer, wear better, and be more resistant to stretching than your old cotton tighty-whities.
Lead Photo: Courtesy Filson
Trending on Outside Online