Travel the World with These Livestream Cameras
From Patagonia to South Africa to Yosemite, visit some of our favorite places on the planet in real time via these live webcams—and start dreaming of where you want to go when we can travel again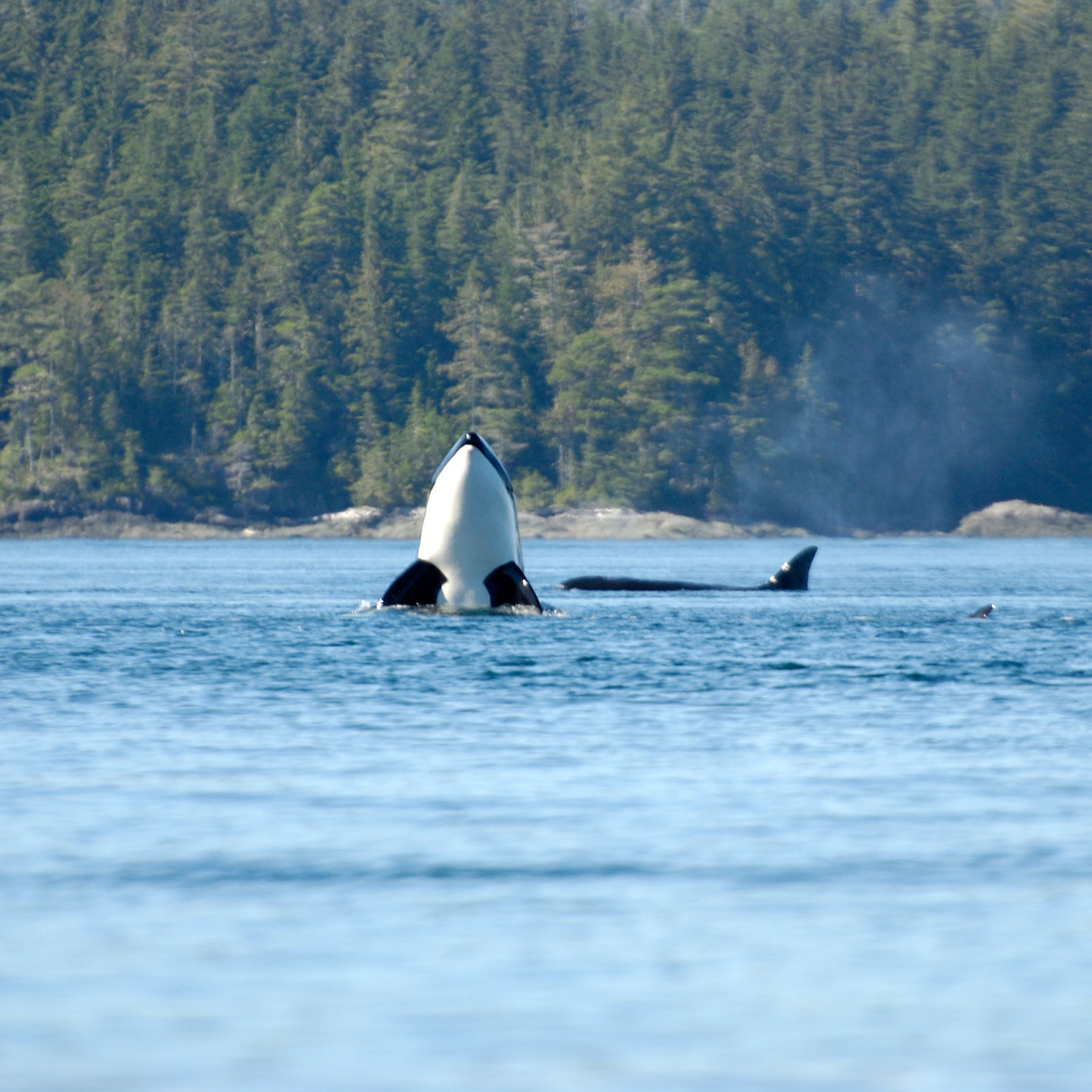 mlharing/iStock(Photo)
Heading out the door? Read this article on the new Outside+ app available now on iOS devices for members! Download the app.
I recently discovered a link to a livestream camera overlooking a bay in British Columbia and claiming to show orcas in real time. I hopped on to see what was happening, with the attitude of like I'm really going to see an orca thousands of miles away. But I did! And then I spent an hour watching the orca frolic around in the water and listening to its blowhole exhalations. During these uncertain times, it was the only thing that relaxed me that day. (A shout-out to Explore, the world's largest live-nature-cam network, for setting up the camera and to the other organizations who make these experiences possible.) Later I got hooked watching a real-time surfer on Oahu's North Shore. During a period when we can't travel, livestream feeds are one of the best armchair experiences. Until we can all get back out there, these webcams will take you on a journey around the world—and inspire future trips.
If You Want to Surf in Hawaii
Listen to crashing waves and catch a surfer or two on this live cam at the Pipeline break on Oahu's North Shore (where surfing is still allowed for now). And Surfline, a website that specializes in surf news and forecasting, has a Cam of the Moment set on a different break around the world at any given time.
If You Want to Go to Yosemite
Relax to the rushing cascade of a huge waterfall in this live cam of the park's Upper Yosemite Falls. 
If You Want to Go Diving
The sounds of the current and images of flowing kelp in this underwater footage from California's Channel Islands National Park make for another great offering by Explore. And in this Atlantic Ocean shark cam, placed 34 miles off the coast of Cape Fear, North Carolina, I saw a big ol' shark cruise by, in addition to other vibrant marine life, after about five minutes of watching. 
If You Want to Go to New Zealand
Start dreaming about a trip to Queenstown, the epicenter of adventure on the country's South Island, by watching the light change on Lake Wakatipu and the Remarkables Mountain Range that surrounds the small town.
If You Want See Orcas in British Columbia
One of the many gifts of Explore's livestream cameras is its orca offerings in Johnstone Strait, a protected habitat in British Columbia where 150 or more killer whales spend the warmer months. I like to open up one of Explore's orca links and leave it on in the background until I hear some splashing or blowhole exhalations, and then I click over to see the action. Different cameras are live at any given time. (If a camera isn't live, Explore runs Live Cam Highlights, which are divine.) Here are my two favorites, both from the straight: The first camera overlooks Robson Bight. The second is an underwater camera in which you see orcas darting by and—even more awesome—hear them communicate through their high-pitched sounds. It's a good reminder that nature is still thriving in many places despite what's happening to humanity.
If You Want to Go to Patagonia
Get inspired for a future trip to the Southern Hemisphere by watching this live cam, focused on the stunning Torres del Paine National Park and Rio Serrano. Chilean Patagonia has some of the most pristine wilderness parks in the world.
If You Want to Be on a River
The sound of a river immediately relaxes me. Zone out to the rushing waters of the Redwood Forest River in Crescent City, California. Or you might catch some kayakers playboating on North Carolina's famous Nantahala River.
If You Want to Observe—or Be Inside of—a Volcano
Watch the clouds float over the top of Arenal in Costa Rica, or look deep inside Halemaumau in Hawaii's Volcanoes National Park.
If You Want to Go on Safari in South Africa
Streamed daily at sunrise and sunset South African time (GMT plus two), tune in to WildEarth TV's live, interactive online safaris. Professional gamekeepers and park rangers take viewers out into the savannas of South Africa's Kruger National Park and Kenya's Maasai Mara National Reserve to scout for wildlife, giving you the experience of a safari from home. Or if you just want to watch elephants meandering around a water hole, this live cam in South Africa's Tembe National Elephant Park does the trick nicely and also works at night (which helps given the time change).
If You Want to Visit a Caribbean Island
These really got me longing to lounge on a white-sand beach, from chilling at Anguilla's Meads Bay to dipping my toes into the water by the Soggy Dollar Bar on Jost Van Dyke in the British Virgin Islands, with its famous Painkiller cocktail in hand.
If You Want to Tour the Happiest Country on Earth
https://youtube.com/watch?v=UwSJ26G9hns
Take a walk around Helsinki on Webcamtaxi's livestream of Finland's capital. Or look at what's happening at Elves Village in Lapland, the northern region of the country. Finland is consistently rated one of the happiest places in the world.
If You Want to Go to the Mountains
The Jungfrau is a mountain in the Bernese Alps of western Switzerland. With the nearby Eiger and Mönch, it forms a group of three peaks known as the triumvirate. In these panoramic live images, you can appreciate the Jungfrau's glaciers and jagged contours. (The mountain is sometimes socked in by fog due to a storm, so check back on different days.) The camera was set up by the Jungfrau Railway company, which boasts the highest train station in Europe a few hundred feet below.
The Blackberry Mountain resort has long been on my bucket list. Set on 5,200 acres in Walland, Tennessee, the property recently added ridgetop cabins with incredible views of the Great Smoky Mountains. When I'm watching this, I pretend that I'm kicking back on a cabin deck with an Oskar Blues Mama's Little Yella Pils, looking out at the Smokies. 
If You Want to Enjoy a Los Angeles Sunset
Thanks to a new campaign from Los Angeles Tourism, every day at around 6:30 P.M. Pacific Time you can watch a live sunset from the top of Hotel Erwin overlooking Venice Beach. 
If You Want to Go to the South Pole
This South Pole livestream, operated by the National Science Foundation, shows the Amundsen-Scott South Pole Station research site in Antarctica, where the high temperature last week was minus 57 degrees. The camera is sometimes idle waiting on satellite connections, but it's been up most times that I've logged on.
If You Want to Go to Venice, Italy
Leave it to the Italians to create the most civilized live cam. This one streams footage from various cameras around the city's beautiful canals and is set to the music of Interpreti Veneziana. We heart Italy.
And a Few More, Because Who Doesn't Love Manatees, Sharks, and Seals?
The key with many of the livestreams mentioned in this story is patience. I left this underwater webcam at Homosassa Springs Wildlife State Park in Florida on in the background for a day until, all of a sudden, I heard a rush of bubbles. Lo and behold, there were three big, fat adult manatees and a snuggly baby manatee swimming around. Warning: you may end up adopting one. 
This next recommendation isn't quite a livestream, but it's still really cool. In a worldwide ocean map set up by Ocearch, a data-centric organization that helps scientists track tagged marine life in order to study and protect them, you can live-track great white sharks, turtles, and dolphins. My colleague Kaelyn Lynch turned me onto it. She's been following Katharine, the famous 2,300-pound great white, since the shark was tagged in 2013, on her journey between the North Atlantic and the Gulf of Mexico.
It's hard not to walk away with a smile on your face after watching these elephant seals lounge and flop around the beach in Piedras Blancas State Marine Reserve on California's central coast.
Lead Photo: mlharing/iStock
Trending on Outside Online