The Best Way to Spend Your Frequent-Flier Miles
Regional airports put you closer to the action and feature great perks. Their biggest downside? Cost. So stop booking with money. And start saving.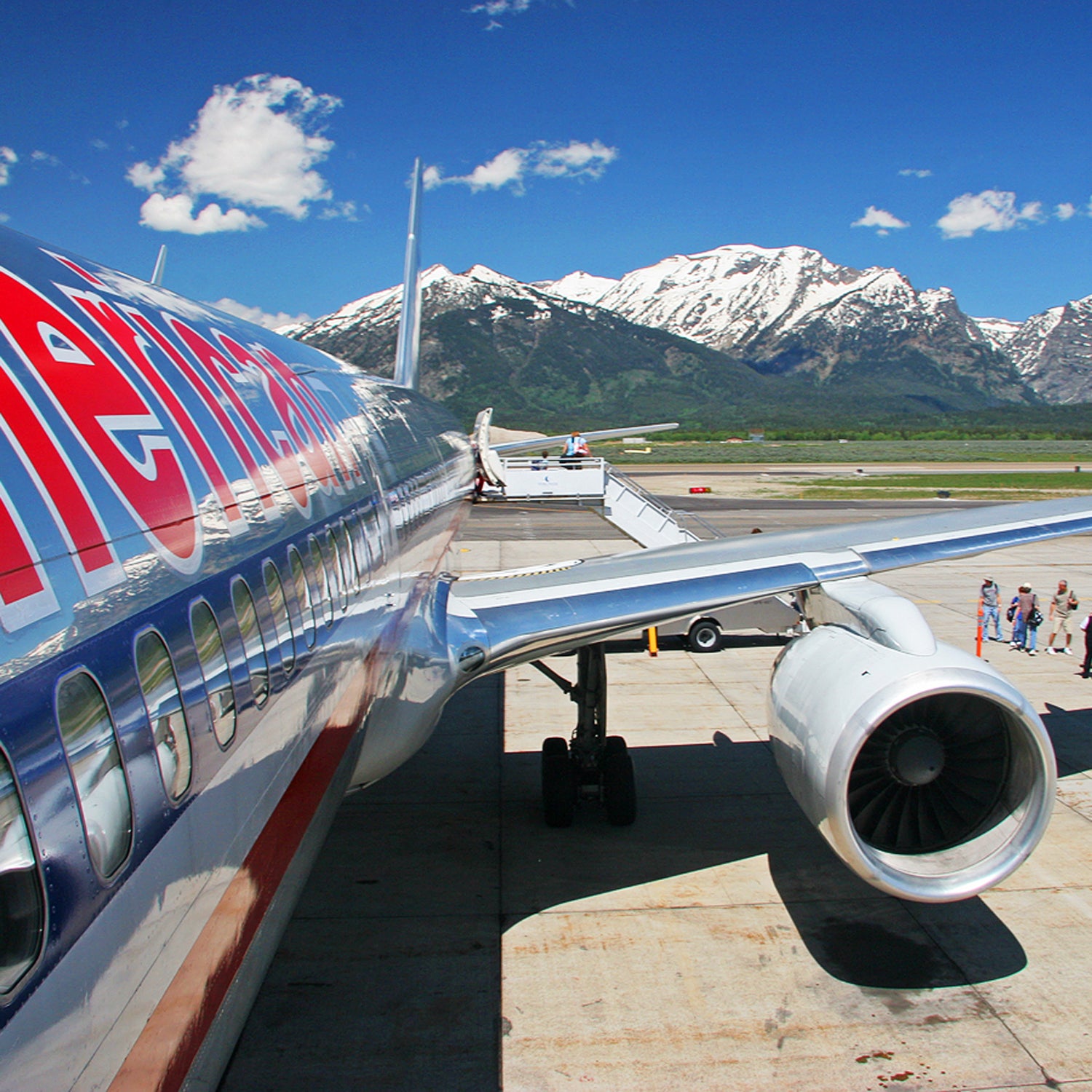 Heading out the door? Read this article on the new Outside+ app available now on iOS devices for members! Download the app.
On the last leg of a recent trip that required a red-eye flight from San Francisco to Minneapolis—then a four-hour drive to the northern woods near Bemidji, Minnesota—I caught my breath as I rounded a curve and spotted lights blinking on a runway: Could I have avoided the bleary-eyed, caffeine-addled drive by flying straight to the base camp for my next adventure?
As it turns out, yes. I could have spent an extra afternoon with my Bay Area friends, slept in a bed, and touched down at Bemidji Regional Airport at just about the same time I rolled past in my car.
That is, of course, if I wanted to pay. Flights from the San Francisco airport (SFO) to Bemidji (BJI) usually cost $100 to $300 more than those from the San Francisco airport to the closest hub, Minneapolis (MSP). Even when you toss in the cost of a car rental and gas for the drive, it was still cheaper to fly to the big airport over the small one. And this is the case for many small or regional airports—you pay a premium for the convenience of landing in far-flung places.
That is, unless you use miles. As I found, you may be able to tack on a connecting flight to a smaller airport for no additional miles. Flights from San Fransicso to Minneapolis are often available for 25,000 miles on Delta. Quick hop to Bemidji? No added (mileage) cost. But paying for that connecting flight would have taken an extra $300.
And we're not just talking about a San Fransisco thing. In March, flights between Los Angeles (LAX) and Washington D.C. (DCA) hovered around $350 round-trip. That price shot up to $650 between LAX and Palm Springs International (PSP), closer to Joshua Tree National Park. But both options were going for 25,000 miles. Bottom line: Flying with miles can erase the added cost of landing in smaller airports.
And given that airline reward credit cards often offer 25,000-30,000 miles for signing up, heading to a small airport can go from extravagant to economical as fast as you can sign a dotted line. Here are some of our favorites.
Eagle County Regional Airport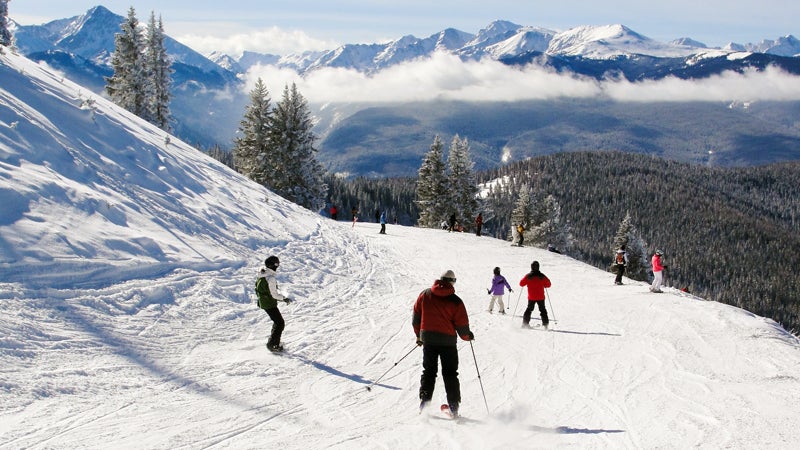 Ideal for: City dwellers who have never put chains on tires to get to Vail
Why: No driving over mountain passes and through skier traffic to get to your resort in the Vail Valley.
Perks: Use your day-of boarding pass and hotel confirmation at participating ski areas as a lift ticket.
Direct flights from: Atlanta, Chicago, Dallas/Ft. Worth, Denver, Houston, Los Angeles, Miami, Minneapolis/St. Paul, New York/Kennedy, Newark.
---
Fresno Yosemite International Airport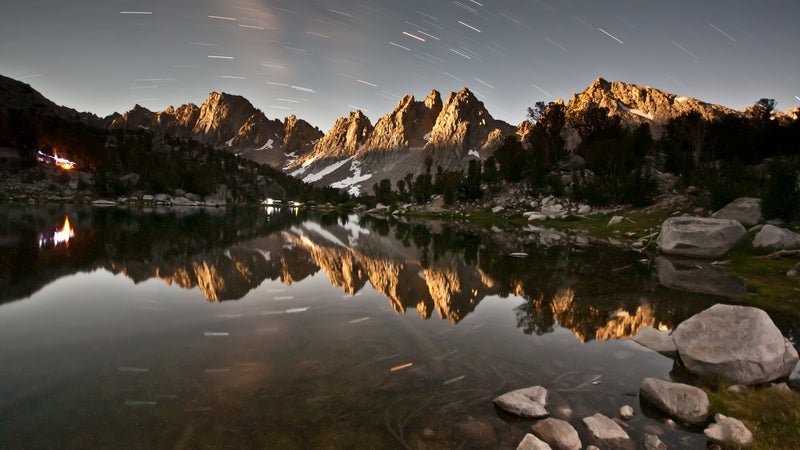 Ideal for: Visiting National Parks
Why: Easy access to three national parks—instead of flying into the Bay Area or Los Angeles and driving four hours to Sequoia National Park, get a jump start by flying into Fresno and driving less than 90 minutes to Sequoia. Hit Kings Canyon next door, or head two hours north to Yosemite.
Perks: Public transit to Yosemite National Park, a boon if you're doing the long haul thing
Direct flights from: Dallas, Denver, Vegas, Los Angeles, Portland, Phoenix, Salt Lake, San Francisco, Seattle, San Diego, Guadalajara, (Hawaii seasonally)
---
Harrisburg International Airport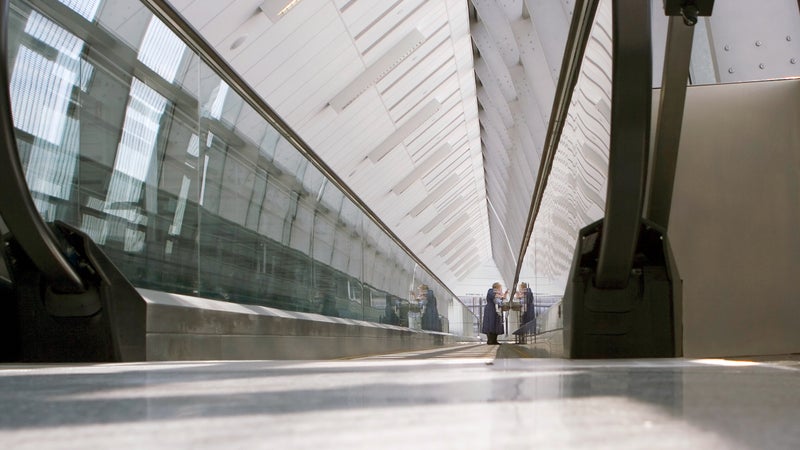 Ideal for: Starting a river or Appalachian Trail adventure
Why: As you land, you'll get a preview of your adventure: canoes and kayaks often float down the 464-mile Susquehanna River, the longest river in the continental U.S. that doesn't allow commercial boats. In 30 minutes, you can be at the Carlyle trailhead on the Appalachian Trail or the renowned trout fishing stream of Wiconisco Creek, 20 miles north of town.
Perks: If you fly 25,000 miles a year on any of the airport's major carriers (Air Canada, Allegiant, American Eagle, Delta Air Lines, Frontier Airlines, United Airlines and US Airways), you're eligible for entry into the airport's own frequent flyer lounge—and the right to budge to the front of the security line. (No minimum miles for access to the airport's rocking chairs.)
Direct flights from: Toronto, Detroit, Chicago, Denver, Boston, Philadelphia, Washington, D.C., Charlotte, Atlanta, Orlando, St. Petersburg
---
Jackson Hole Airport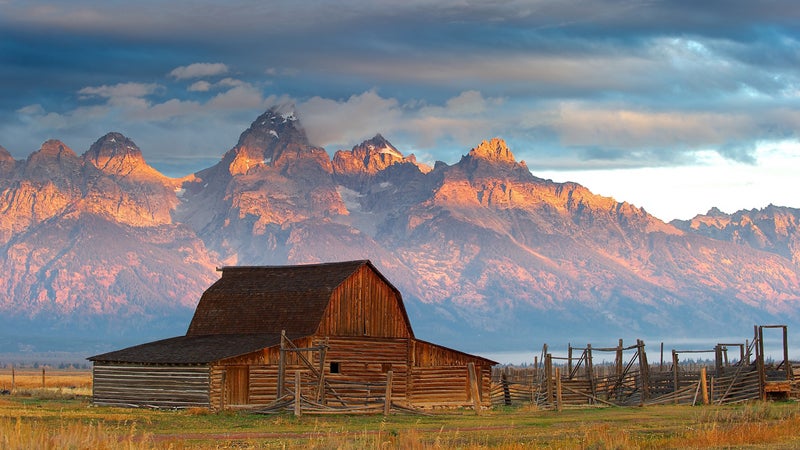 Ideal for: Visiting Grand Teton National Park and hitting up the slopes at Jackson Hole.
Why: It's the only commercial airport located within a U.S. national park (Grand Teton) and the renovated airport is and LEED certified. Land here and you're a 30-minute drive from the slopes at Jackson Hole Mountain Resort.
Perks: With a fireplace and Grand Teton mountain views, it feels like landing in a ski lodge.
Direct flights from: Denver, Salt Lake City, Dallas/Ft. Worth, Minneapolis/St. Paul, Chicago, Newark, Atlanta, San Francisco, Houston, and Los Angeles, New York/Kennedy, Seattle, Washington Dulles
---
Missoula International Airport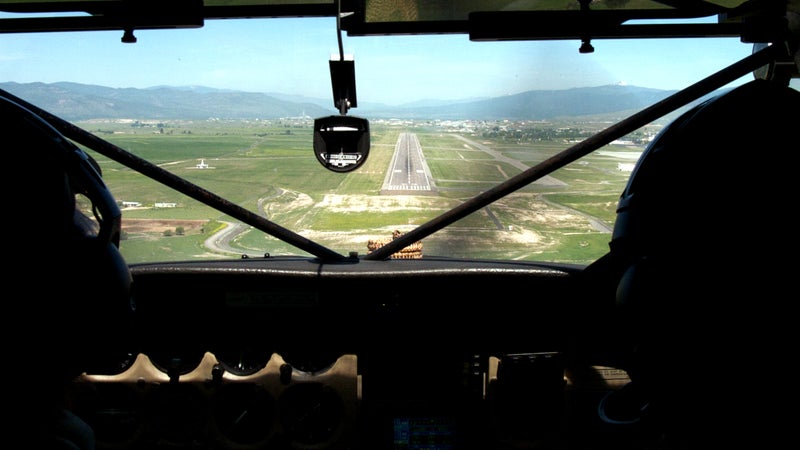 Ideal for: Launching a road trip
Why: Meet your far-flung friends in Missoula to start your tour of five national parks (or 15 craft breweries, starting with Lolo Peak Brewing Company, ten miles southwest of town). After viewing the airport's display of moose, bear, and other animal taxidermy, nab a 3-star hotel for under $100 per night.
Perks: Bike parking, web cam, free 15-minute parking; free jump starts, tire inflation, lock-out service and lost vehicle locator; next door at the Museum of Mountain Flying, pay your respects at the original DC-3 that dropped smokejumpers in August 1949, when 13 died in the Mann Gulch fire.
Direct flights from: Minneapolis-St. Paul, Chicago, Atlanta, Denver, Salt Lake, Las Vegas, Phoenix, Los Angeles, Oakland, San Francisco, Portland, Seattle
---
Palm Springs International Airport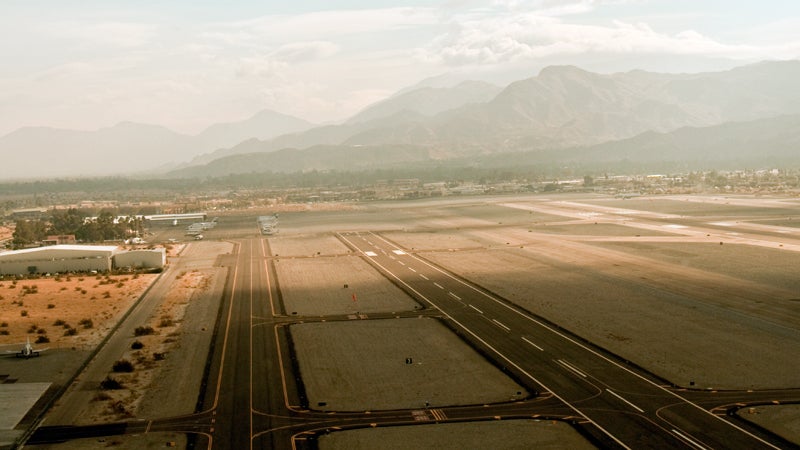 Ideal for: Desert seekers and access to early season climbing and hiking
Why: The rock at nearby Joshua Tree National Park warms up earlier than most climbing meccas; hikers can enjoy nearby San Jacinto Peak.
Perks: The outdoor wine bar makes waiting less of a chore.
Direct flights from: Bellingham, Wa; Calgary; Chicago; Dallas; Denver; Edmonton, Alberta; Houston, Los Angeles; Minneapolis-St. Paul; New York; Phoenix; Portland, OR; Salt Lake City; Seattle; San Francisco; Toronto; Vancouver; Winnipeg
---
Reno-Tahoe International Airport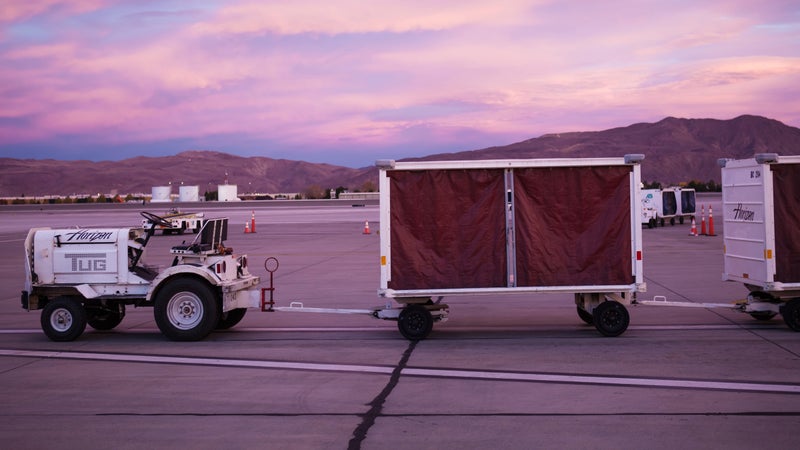 Ideal for: Maximizing time at Tahoe area ski resorts
Why: It's 40 minutes to skiing and five minutes to cheap lodging at Reno casinos.
Perks: There's a dog park and you can swap your boarding pass at participating ski areas for a lift ticket. Also, slot machines in the terminal—if you're so inclined.
Direct flights from: Chicago, Dallas, Denver, Guadalajara, Houston, Las Vegas, London, Los Angeles, Minneapolis-St. Paul, Phoenix, Portland, Salt Lake City, San Diego, San Francisco, San Jose, Seattle
---
Westchester County Airport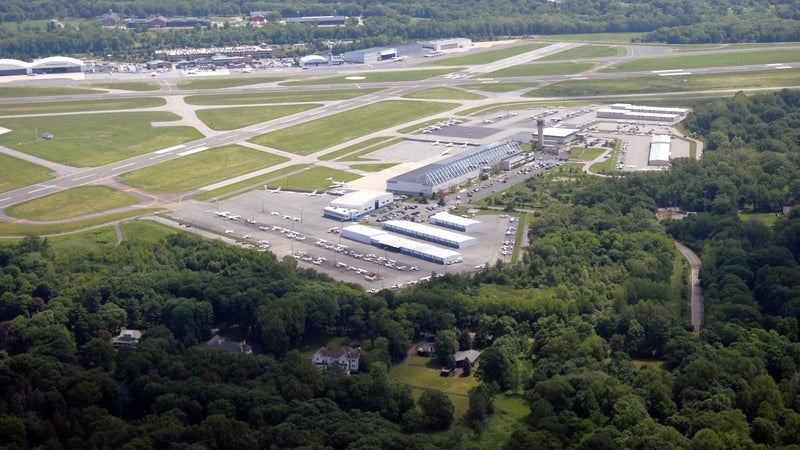 Ideal for: Direct access to Upstate New York and the Hudson Valley
Why: There's no reason to spend 2-3 hours navigating NYC traffic if you're just trying to hit the great towns and trails just north of the city. Also, the rental cars are right outside the door.
Perks: Pre-TSA restaurant/bar, outdoor observation deck
Direct flights from: Atlanta, Charlotte, Chicago, Detroit, Fort Lauderdale, Fort Myers, Lebanon (NH), Nantucket, Nassau, Martha's Vineyard, Orlando, Philadelphia, Providence, Tampa, Washington, D.C., West Palm Beach
---
Yampa Valley Regional Airport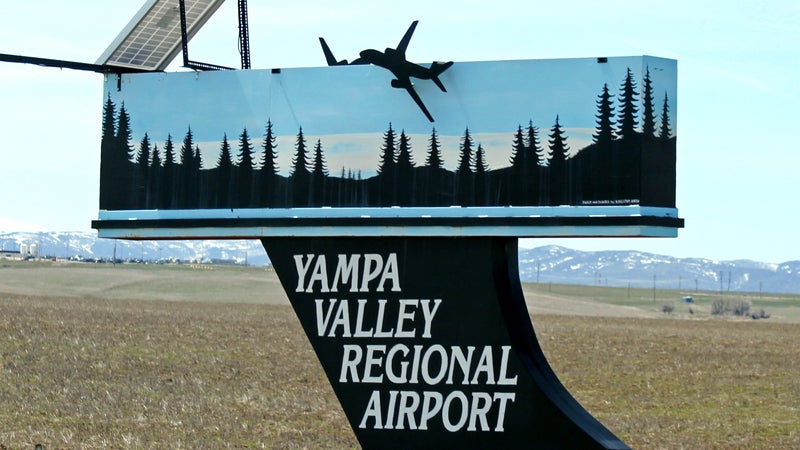 Ideal for: Getting yourself into Steamboat Springs
Why: Book a shuttle for the 24-mile drive to town. Once there, Steamboat Springs Transit is free and can shuttle you from your condo to downtown, the ski mountain, and the grocery store, etc.
Perks: Children's play area, pre-security restaurant
Direct flights from: Atlanta, Chicago, Dallas / Ft. Worth, Houston, Newark, Minneapolis, Los Angeles, Seattle, and Denver.
Lead Photo: Matt Hintsa