California Coastal Trail Dreamin'
In 2001, California passed a law creating a thru-hike up the state's majestic coast. The trail may never see completion.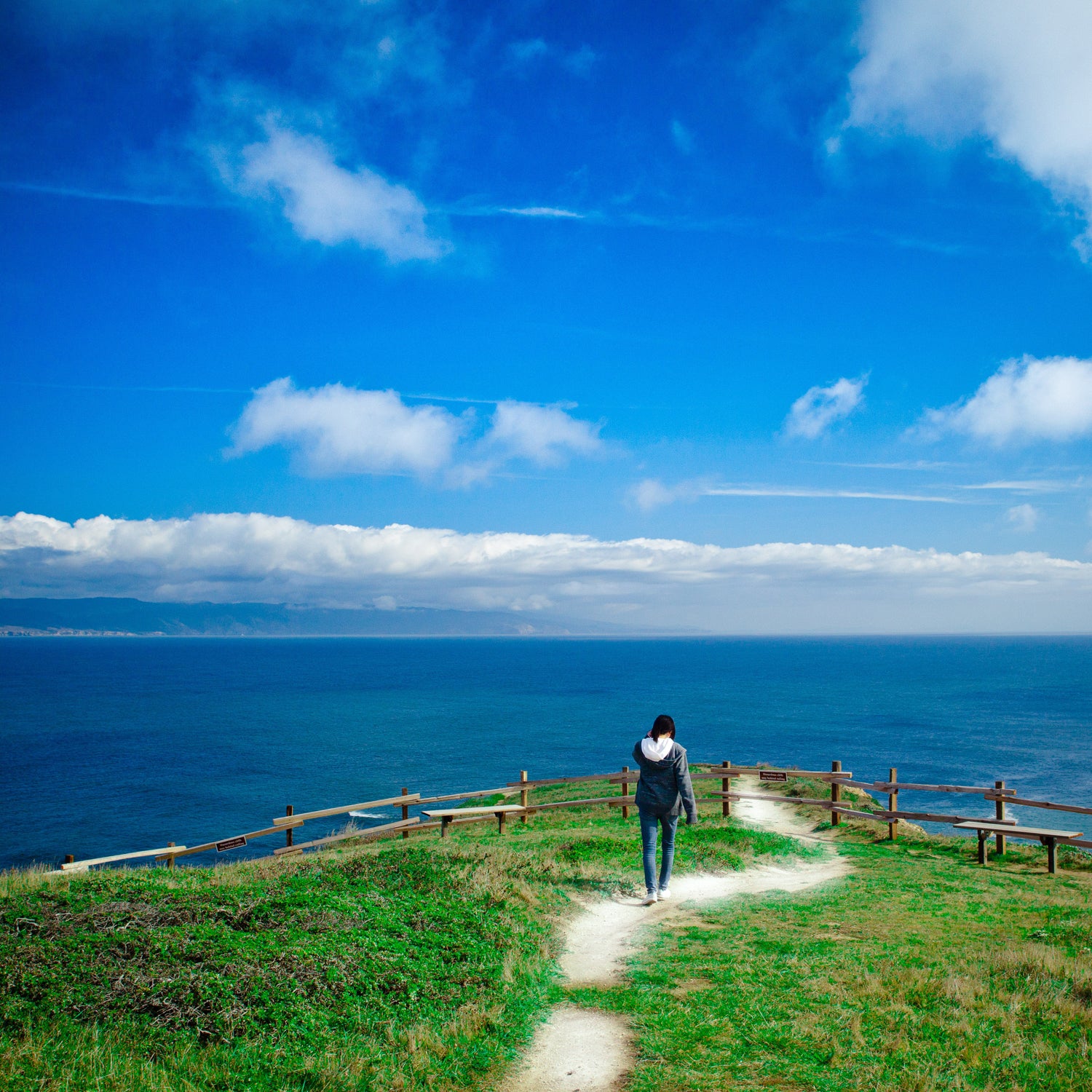 Forrest Tanaka(Photo)
Heading out the door? Read this article on the new Outside+ app available now on iOS devices for members! Download the app.
Anyone who's driven California's Pacific Coast Highway knows that the Golden State's shoreline is a breathtaking jewel. If you've ever imagined Cali's oceanfront as a thru-hike, you're not alone—the state has been trying to carve out the 1,200-mile or so California Coastal Trail ever since a 2001 law sanctioned a public walking path connecting the Oregon border to the Mexico border, at all times within "sight, sound, or smell of the ocean."
But 14 years later, a little more than half of the CCT has been completed, with noncontiguous parts freckling the state's coastline. 
Here's the issue: The CCT isn't a singular pathway—in some places it can be a stretch of beach, a paved bike trail, or a boardwalk. Connecting the trail would mean crossing over large swatches of privately owned land. The law does not require private land owners make their property available for the trail.
In comparison, the Pacific Crest Trail a couple hundred miles inland was carved out of what was mostly public land through parks and Bureau of Land Management property (200 miles of the 2,650-mile trail are on private land).
"To make [the CCT] happen means getting more than 100 government agencies and a large number of private interests to work together," says Una Glass, executive director of Coastwalk California, a nonprofit that organizes day hikes and weeklong treks along parts of the CCT and brings public and private stakeholders together to implement plans for the trail's completion. 
Without cooperation, the CCT completion date remains TBD. But that's not stopping groups from trying to get the public behind the trail and pushing the myriad entities to figure out a plan forward.
"One of our biggest challenges is to get the public to 'get it,'" says Glass, who remarked that many people regularly use parts of the CCT and don't even know it. For example, the Venice Beach Boardwalk in Los Angeles, the Trinidad Head Trail in Humboldt County, and some of the trails in Point Reyes National Seashore and Big Sur are all officially parts of the CCT.
This summer, Los Angeles–based public TV station KCET is helping put the CCT into locals' conversations. It is rolling out an online video series that explores various CCT trails in the state's six southernmost counties. The station is also releasing detailed field guides to help hikers navigate the motley assortment of pathways.
Congressman Sam Farr, a Democrat who has represented a coastal district that includes Big Sur, Monterey, and Santa Cruz for more than 20 years, hopes increased public attention will result in more funds to push the project forward. "Right now, trails are low priority—they usually get tacked onto other projects as a condition of development," he says. According to Farr, building the CCT along Monterey Bay will cost up to $120 million dollars. He's not counting on the California legislature to make any funding available. To get it, Farr says, "We need donations, grants, and things like development offsets." 
And so the CCT remains a big California dream, but one you can still drift in and out of.
Lead Photo: Forrest Tanaka