How to Stay Powered Up on the Road
Running dead is not an option—at least not one we want to contemplate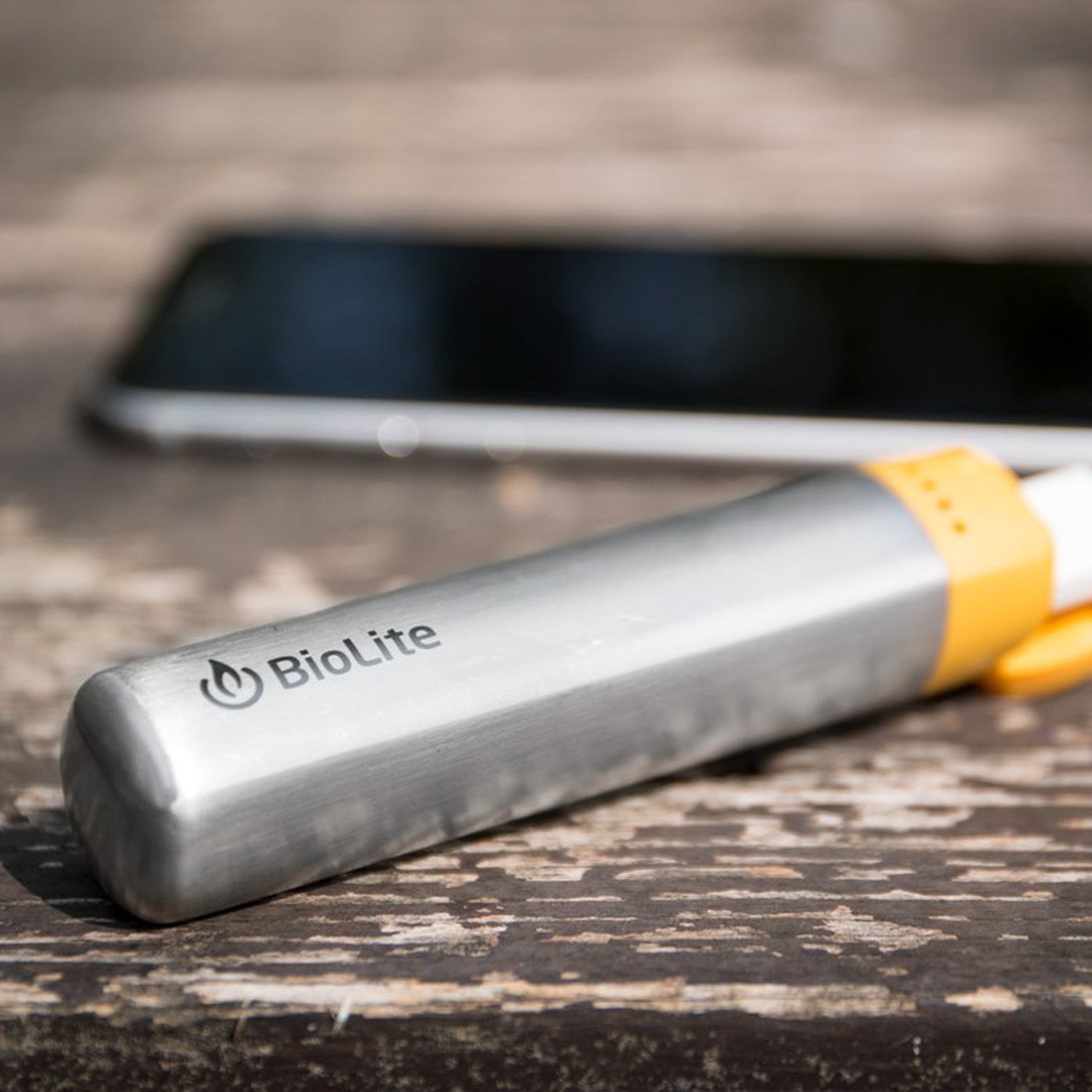 Heading out the door? Read this article on the new Outside+ app available now on iOS devices for members! Download the app.
More and more, we rely on electronic devices to stay entertained, informed, connected, and employed on the road. Though it's getting easier to keep the phones, readers, cameras, and laptops charged (thank you, power outlets in economy), there are still times when you need to bring your own juice. These days, it comes in many forms.
Powermat Ring ($15)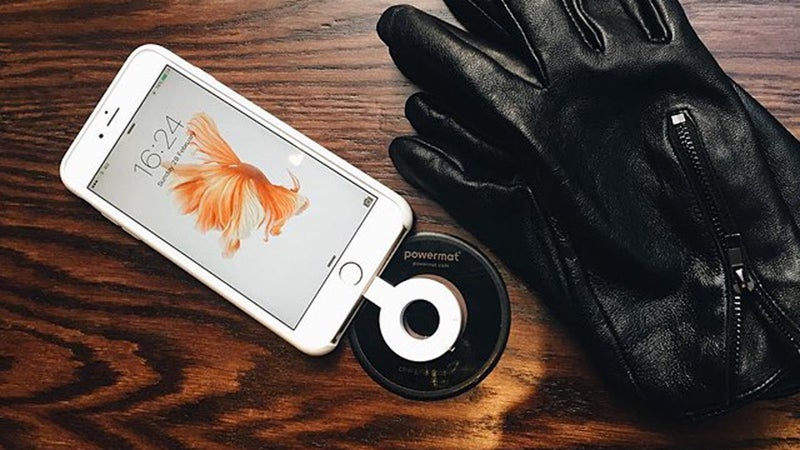 Wireless charging is probably the future. With nothing to plug in, you charge your device simply by laying it near the receiver. Powermat has partnered with Starbucks and Delta Airlines to make the technology more ubiquitous, but if it's not built in, you'll need to utilize the Ring. This device plugs into your phone's micro-USB or iPhone port and feeds energy into the phone. An accompanying app alerts you when your battery is getting low and gives the location of the closest business with Powermat charging stations.
RAVPower 22000mAh Portable Charger ($50)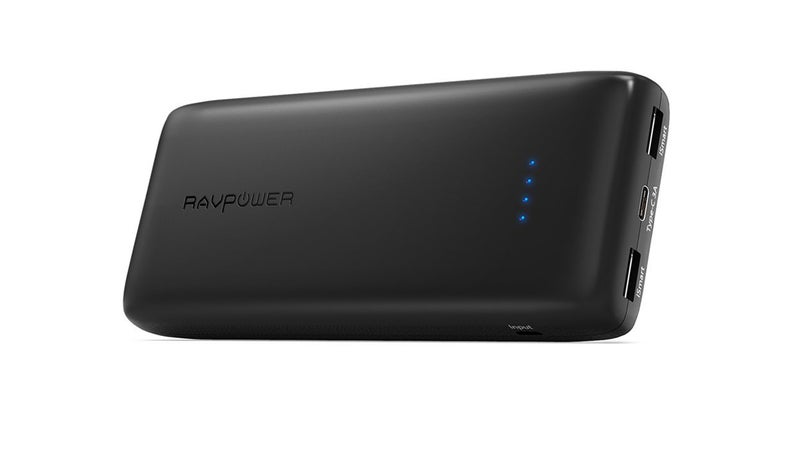 This is about as big a battery bank as you want to travel with. Slightly bigger than a typical smartphone, this 22,000-milliampere-hour portable charger is enough to revive most laptops and doesn't exceed the max carry-on battery size limit of 27,000mAh. (Remember: Lithium-ion batteries usually aren't allowed under the plane.) The 2.4-amp input and USB-C outlet are ready for fast-charging the newest devices but are still compatible with older standards. It has three ports to juice multiple devices at the same time, and since it's super light, it won't push your carry-on weight limit.
BioLite Charge 10 ($25)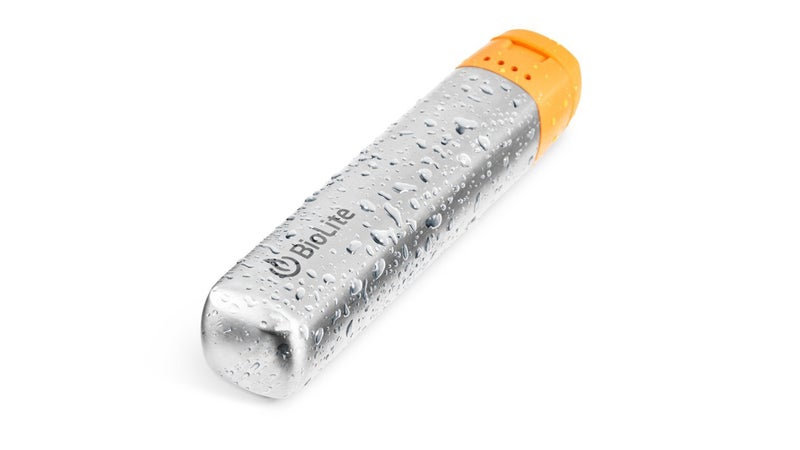 For everyday portable power, the Charge 10 is lipstick-sized, weighs only three ounces, and stores 2600mAh of power. While that's not enough power to bring a dead, energy-hogging iPhone 7 back to 100 percent, it is enough to revive your phone from low battery mode. And with its rugged and highly water-resistant construction, the Charge 10 is ready for abuse.
Goal Zero Nomad 28 ($150)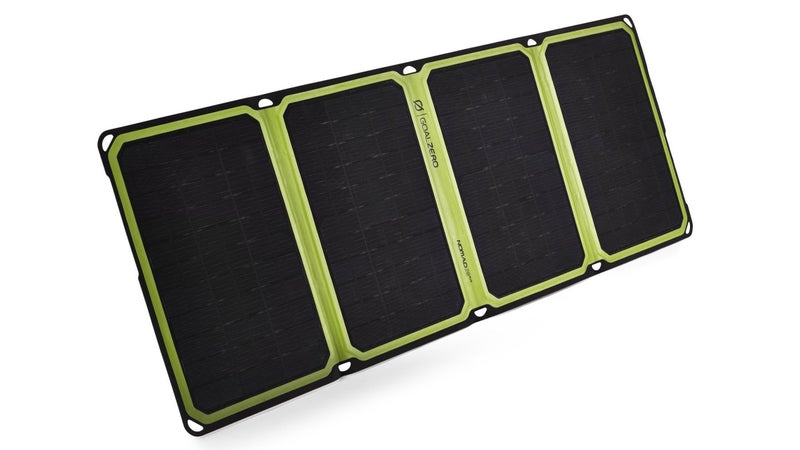 The Nomad 28 packs down to the size of a large tablet, weighs 2.5 pounds, and is set up for gathering power from the sun while you're on the move. You can plug in devices like a cellphone and the Nomad will charge them in about an hour. Keep in mind that solar power can be finicky, so we recommend strapping the panel to the outside of your pack, linking it to a separate battery bank, and charging devices from that.
K-Tor Pocket Socket 2 ($65)
An alternative to recharging off the grid is to crank your own power. The Pocket Socket 2 is a hand-crank generator with a standard 120-volt power outlet. Without too much elbow grease, you can wind out 10 watts of power—enough to revive a dead cellphone battery—at about the same rate as a wall outlet.
Lifeproof Lifeactiv Power Pack ($55)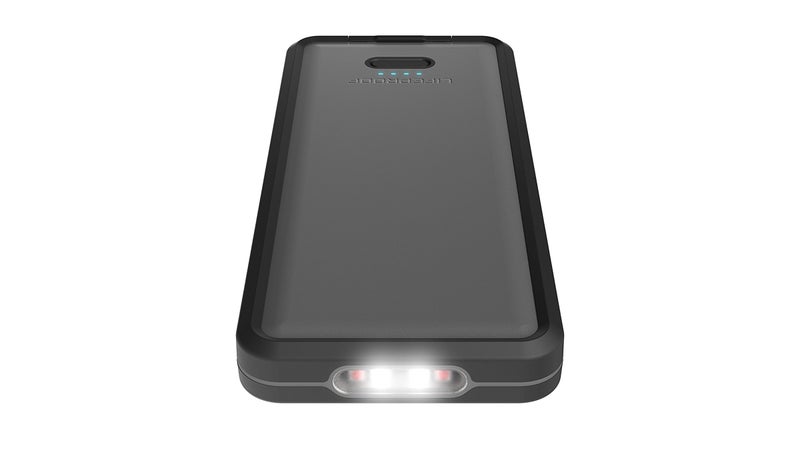 This Lifeproof phone case does three things to keep your phone alive: An LED flashlight provides more illumination than a phone's puny light (so you can keep it off and not sap the phone battery). The sturdy exterior keeps out water, dust, and dirt and protects against drops. The case itself stores 10,000mAh of power, easily tripling a phone's battery life—and doubles a tablet's—without adding much bulk to the case.
Lead Photo: Courtesy BioLite