Heavy Snow Doesn't Mean a Smokin' Whitewater Season
The best river trips don't always come after white winters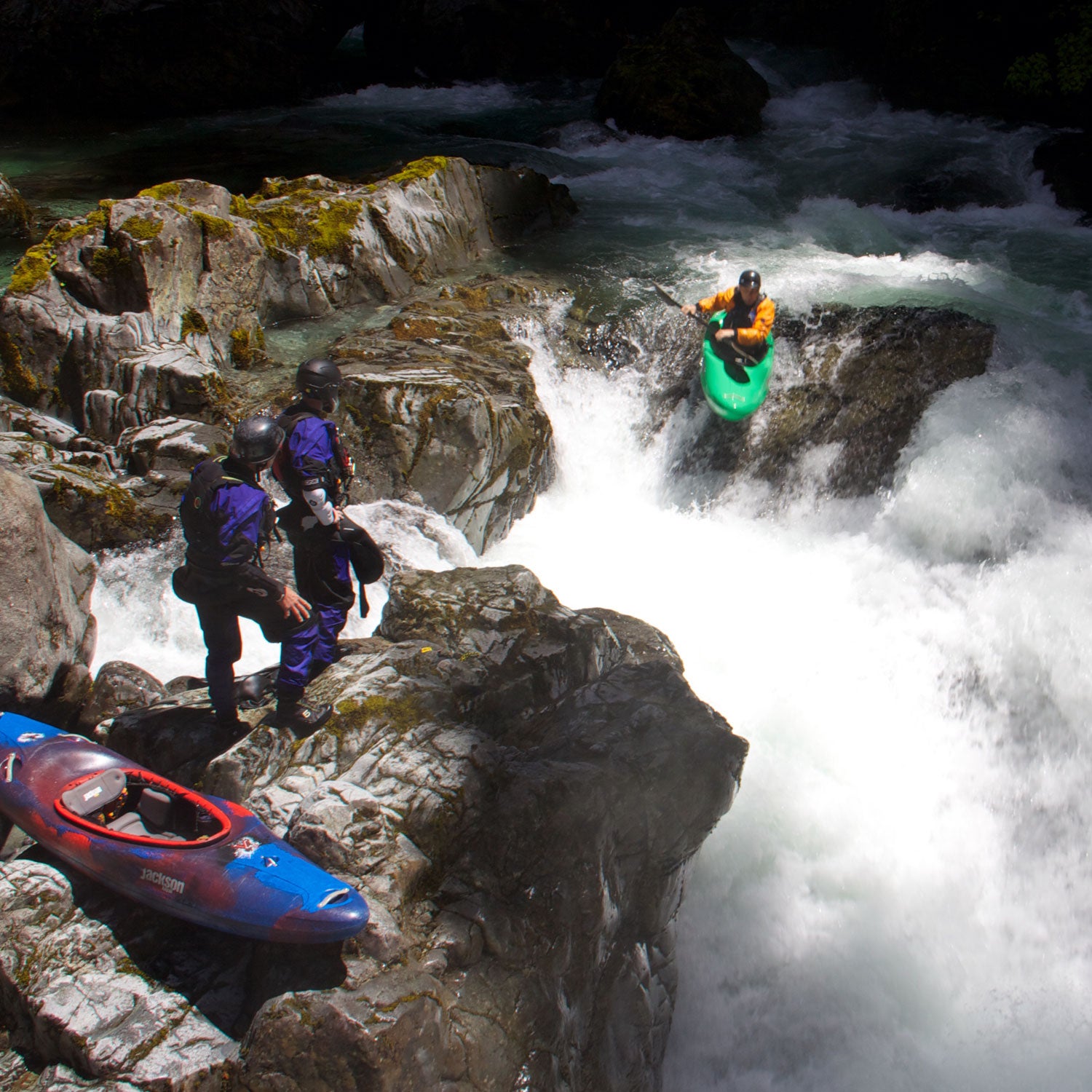 Zachary Collier/Flickr(Photo)
Heading out the door? Read this article on the new Outside+ app available now on iOS devices for members! Download the app.
The Northeast is just emerging from one of the coldest, snowiest winters on record: Boston saw more snow than ever before—almost 110 inches—and at Vermont's Jay Peak, 200 inches of the white stuff fell in January and February alone, ensuring the ski resort will operate daily until the end of April.
It would stand to reason, then, that once the snowpack starts melting, all that accumulated precipitation should make for some pretty epic whitewater rafting in New England, right? As it turns out, not necessarily.
"We had a lot of snow, but the snow didn't have a lot of water in it, and we've had a dry March and April," says Matt Davis, associate professor of hydrogeology at the University of New Hampshire in Durham. Not all snowpacks are hydrated equally. So, despite the generous snowfall, the lack of spring rain means rivers are running at just about normal levels. Davis says that if the springtime rains fail to appear, the area could even be facing drought-like conditions.
On the other hand, it's a little too early to gauge how high the rivers will be running in Vermont because colder than usual spring weather has kept most of the snow from melting. "Usually there would have been a significant runoff, but this year it's been cold, and there's still a significant snowpack that water is locked up in," says Andres Torizzo, principal hydrologist with Watershed Consulting Associates in Burlington. But he cautions that a heavy rainfall—common in spring—would cause the snow to melt quickly and, along with the rain, could trigger flooding.
Basically, it's a wait-and-see game.
In the meantime, there are outfitters who are enjoying pretty much optimal conditions for this time of year, with water levels that are neither too nigh nor too low.
In Massachusetts, most of that historic snowfall has nearly melted, says Brian Pytko, whitewater rafting manager at Zoar Outdoor in Charlemont. Most of the rivers are even a little below normal level, except for the Concord River, just north of Boston, which is running at about normal.
"This is nice because it's consistent and reliable," says Pytko. "We're not breaking any records, but I know it's going to run, and we don't have to worry about safety issues from flooding."
Meanwhile, the Adirondacks are enjoying warm, sunny weather that's melting snow and filling the rivers. "This is the 'perfect spring,'" says Bones Bayse, co-owner of Beaverbrook Outfitters in Wevertown, New York. "People going out this week or next (on the Hudson and Moose Rivers) will have the highest water of the season. The warm weather has the rivers right where we want them. It's got everyone in town in a good mood."
Lead Photo: Zachary Collier/Flickr