How a $5 Fee Can Transform a National Park
Increasing fees isn't always a straightforward process, but the benefits make it a worthwhile effort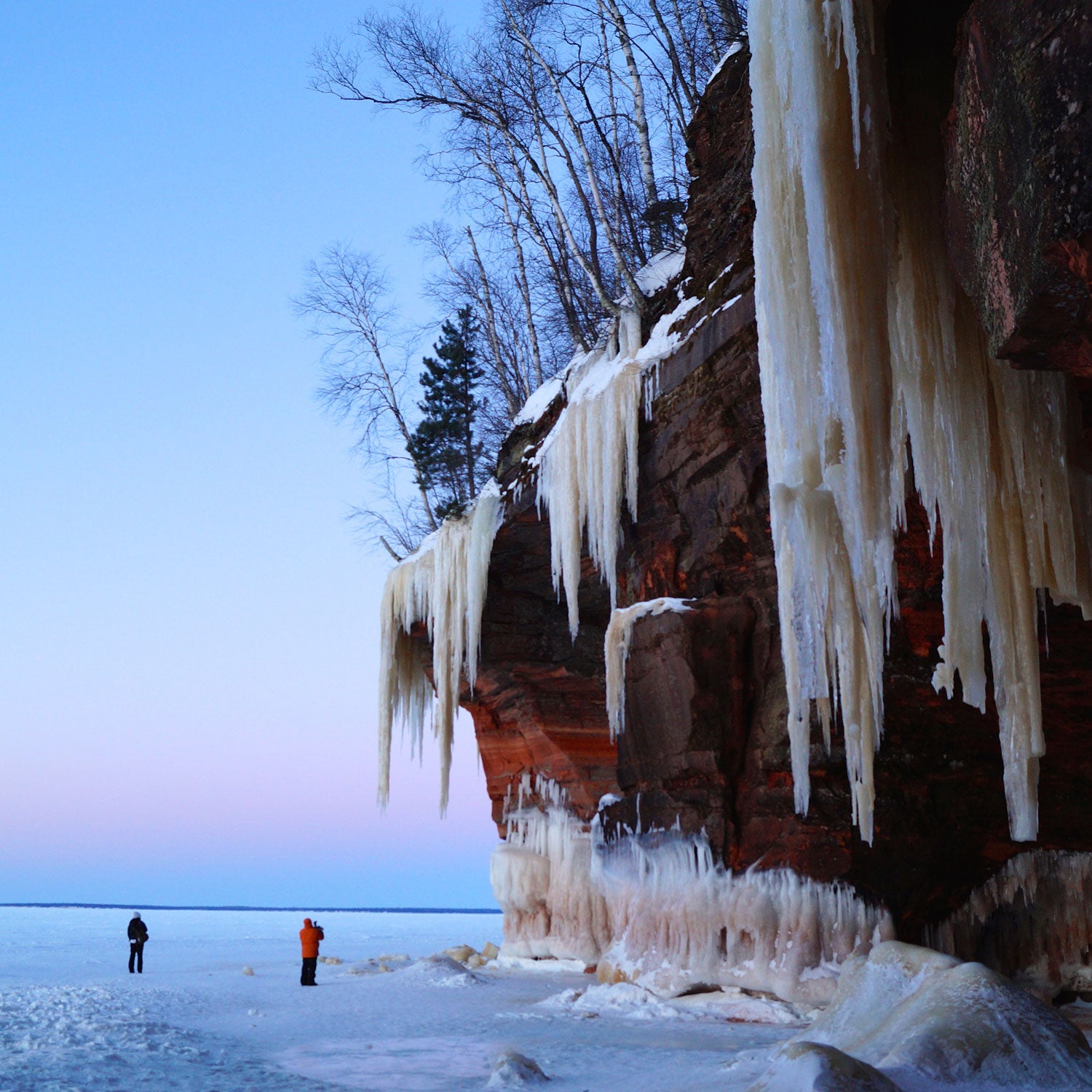 The Cut/Flickr(Photo)
Heading out the door? Read this article on the new Outside+ app available now on iOS devices for members! Download the app.
When last year's polar vortex froze the shoreline of Apostle Islands National Lakeshore in Wisconsin into one giant ice block, it was the first time in five years that the park's caves—usually visited in warmer weather by kayak or canoe—were accessible on foot. The park spent almost half a million dollars as it scrambled to find more personnel (and toilets) to handle the crowds.
Hoping to be better prepared this year, Apostle Islands implemented a first-ever $5 entrance fee to the ice caves (in addition to the regular park entrance fee) for visitors age 16 and older. The huge number of tourists didn't materialize. The caves were open for just nine days, compared with eight and half weeks last year, and only 37,800 visitors turned up. But the $140,000 in revenue from this fee more than covered the costs of keeping the ice caves open, with more than $20,000 left over for future ice cave seasons, including hiring seasonal employees and buying equipment like a "snowbulance."
With next year's NPS centennial expected to draw a record 295 million visitors to its properties, the National Park Service is also struggling with how to deal with deferred maintenance—roads, bridges, buildings, and other infrastructure—that exceeds $11 billion. Even though entrance fees are scheduled to increase this year at many parks after a six-year moratorium, they will cover just a fraction of the funding gap.
So why not follow Apostle Islands' lead and charge a small fee to see the parks' most-visited areas to help generate badly needed revenue? 
It's not quite that simple, says Kathy Kupper, a spokesperson with the NPS. Before any fee can be increased, the park is required to solicit public input, including inviting comments and feedback. Then the request goes all the way to the NPS director, who must personally approve it.
But in the case of the Apostles Islands, this task was made easier because of the circumstances. The ice cave fee will be collected only when the weather cooperates, and people can hike in to see the caves. And the $5 increase isn't technically cost increase, but a cost-recovery fee, a special ongoing charge that pays for specific services or activities like hiring climbing rangers and flying out trash from the mountain. "Cost-recovery fees don't cover all of it, but it helps supplement them," says Kupper. 
Lead Photo: The Cut/Flickr