How do I maintain my cyber security while traveling abroad?
I want to come home with both my devices and my identity in tact.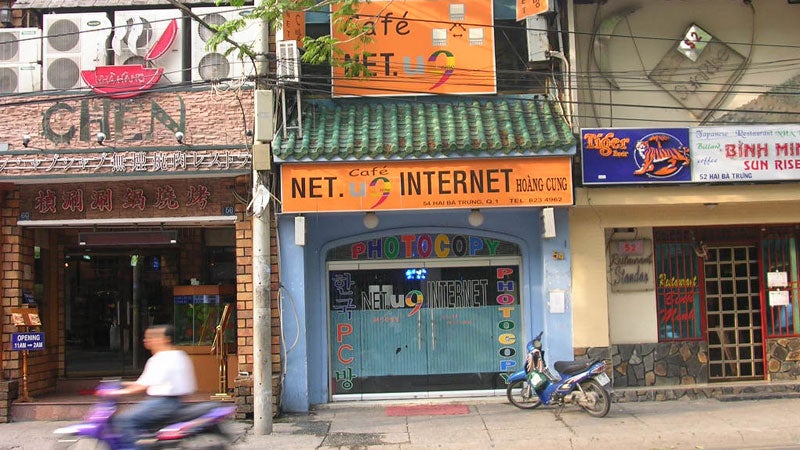 Heading out the door? Read this article on the new Outside+ app available now on iOS devices for members! Download the app.
Even the most adventurous among us live online—we access our bank accounts, make travel plans, and check the weather using the internet. And with our various phones, tablets, and laptops in tow, we do very good impressions of real-life Inspector Gadgets.
Whether you're on a work assignment or en route to the backcountry, here are seven tips for keeping your electronics, identity, and financial information safe while traveling.
Before You Leave
Be a savvy shopper. If the trip sounds too good to be true, it might be. Research potential tour or travel providers to ensure they haven't been tagged as potentially fraudulent. The Better Business Bureau and forums such as IndependentTraveler.com are good sources to discover the latest travel scams.
Charge it. Credit cards offer the greatest protections against theft and fraud, so make your travel purchases using one. Alert your credit-card company and bank when and where you'll be traveling—the more specific the better. Don't just tell them your final destination; inform them of your planned stops and layovers on the way.
Update your antivirus software. Connecting to foreign wifi networks at hotels, restaurants, and airports might expose your devices to malware and other harmful bugs.
Create strong, unique passwords. Remembering multiple passwords these days is the ultimate word jumble (was that KidName1 or PetName2?), but using the same password for all your accounts grants hackers a master key to your identity.
Be mindful of sharing travel updates online. Some security advisers recommend not announcing your plans on social media sites. However, there's a middle ground that allows you to share your vacation pics—and continue to make your desk-bound friends jealous: Set up lists and share your plans with only your most trusted friends and followers.
While You're Traveling
Avoid using public computers, and lock down your ports. Secnap Network Security, an information technology solution provider, recommends avoiding public computers entirely. If you do use them, steer clear of sensitive communications and transactions. Also, lock down your Bluetooth connections when not in use. As Secnap notes, thanks to in-flight wifi access, your devices may even be vulnerable even in the air.
Eliminate e-pickpocketing. Radio-frequency identification (RFID) chips containing personal information are embedded in new passports and all credit cards. Special readers can ping the chips wirelessly from hundreds of feet away. Prevent this theft with an RFID-blocking sleeve, such as those available via PacSafe or wallet, such as those available from Kena Kai.
When You Get Home
MyTr!pR0cked. Because your security may have been compromised, the FCC recommends changing your passwords (for your device and software) and PIN numbers upon your return. 
Trending on Outside Online