How Do I Make the Most of My In-Flight Wi-Fi?
You can kiss cloud gazing goodbye—these days in-flight WiFi is your ticket to an entertaining, productive flight. But plans, prices, and speeds vary, so use these pro tips to help you make the most out of your connection.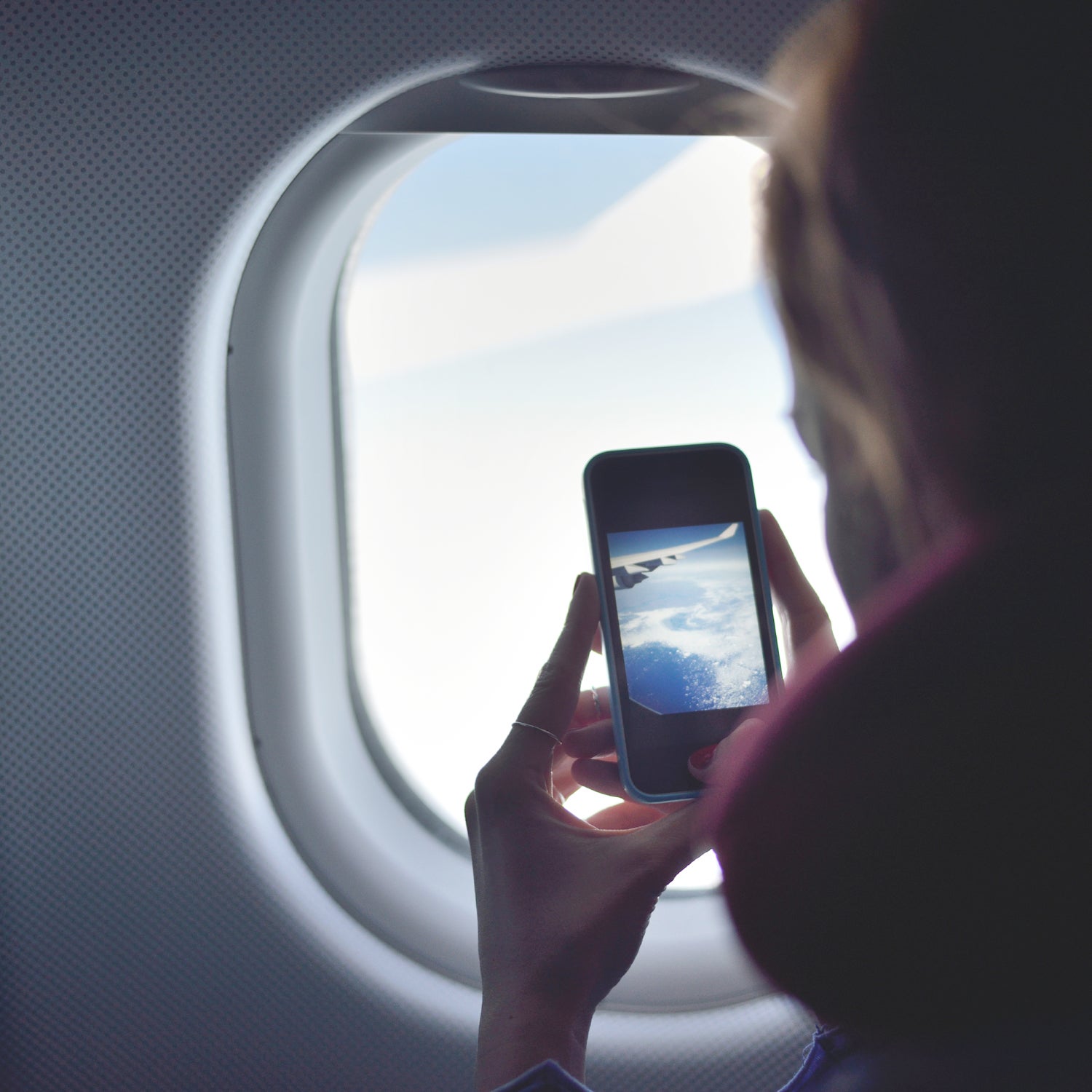 Heading out the door? Read this article on the new Outside+ app available now on iOS devices for members! Download the app.
Frequent flyers know how much WiFi can improve their flight experience. So do the airlines, which is why many of them are racing to equip their aircrafts with wireless Internet connections. According to a recent report from RouteHappy, a website dedicated to monitoring airline amenities, passengers this year have a 66 percent chance of having at least some type of WiFi when they fly—that's 1,600 more planes with Internet than in 2013. So what does that mean for you? More Facebook time, email access, and even the chance to text friends from nearly six miles high. But it comes at a price, and they're not all the same. Here's how to get the most for your money.
Know What's Provided
Not all in-flight WiFi is created equal. "It really depends on the technology on the plane," says Jason Rabinowitz, Data Research Manager at RouteHappy. Services like RouteHappy keep tabs on different airline routes and report amenities while you search for flights. If you're seriously concerned about the type of Internet access you'll have while traveling, search for flights on a service like RouteHappy. They'll use their ranking system to show you what type of connection you'll have before you even purchase your ticket. United and JetBlue are the only airlines to have routes worthy of the sites "best" rating.
Think Mobile
Data consumption between your electronic devices such as phone, tablets and laptops are going to be different. Therefore, many in-flight Internet providers have tiered pricing. "We have pricing products specific for mobile devices that are cheaper than a laptop or tablet" says Steve Nolan, Director of Communications at Gogo, a company that provides Internet for 2,000 aircraft and most major U.S carriers. So if you're going to connect, consider using your phone. With screens as big as seven inches, smartphones are adequate for media consumption, and can save you a few bucks.
Distance Matters
Keep in mind how far you'll be traveling before settling on a payment. Typically, the longer the route, the higher the price to connect. Therefore, if your trip is cross-country, it's wise to pre-pay for service. Why? Because it's cheaper to buy before you fly. For example, on Gogo, you can purchase an hour pass while still on the ground for $5, but that same pass jumps to $10 if bought in the air. Buying on the ground is especially smart if you have connecting flights. Most providers shut off your access as soon as you disembark, but if you purchase a day pass, you'll have access on each flight you board throughout the day.
Turn Off Your Automatic Updates
If you're using iCloud syncing or apps that automatically update, you'll want to turn those features off before connecting to the Internet. Applications like Dropbox may attempt to download large files as soon as they get the chance, slowing down your Internet speed and affecting your usage altogether.
What Your Looking for May Already be Free
Sometimes an airline or Internet provider may also have a marketing promotion going on while you're traveling. Promotions can include anything from 30 minutes of free Internet access to free music streaming. Sometimes the main reason you want to connect is already provided. For example, on Southwest flights that provide Wi-Fi, you can access free television streaming and watch some of your favorite shows live. Make sure to ask about the specific WiFi service available on board.