How to Set Up Your 2019 Travel Budget
Your next big adventure doesn't have to put you in debt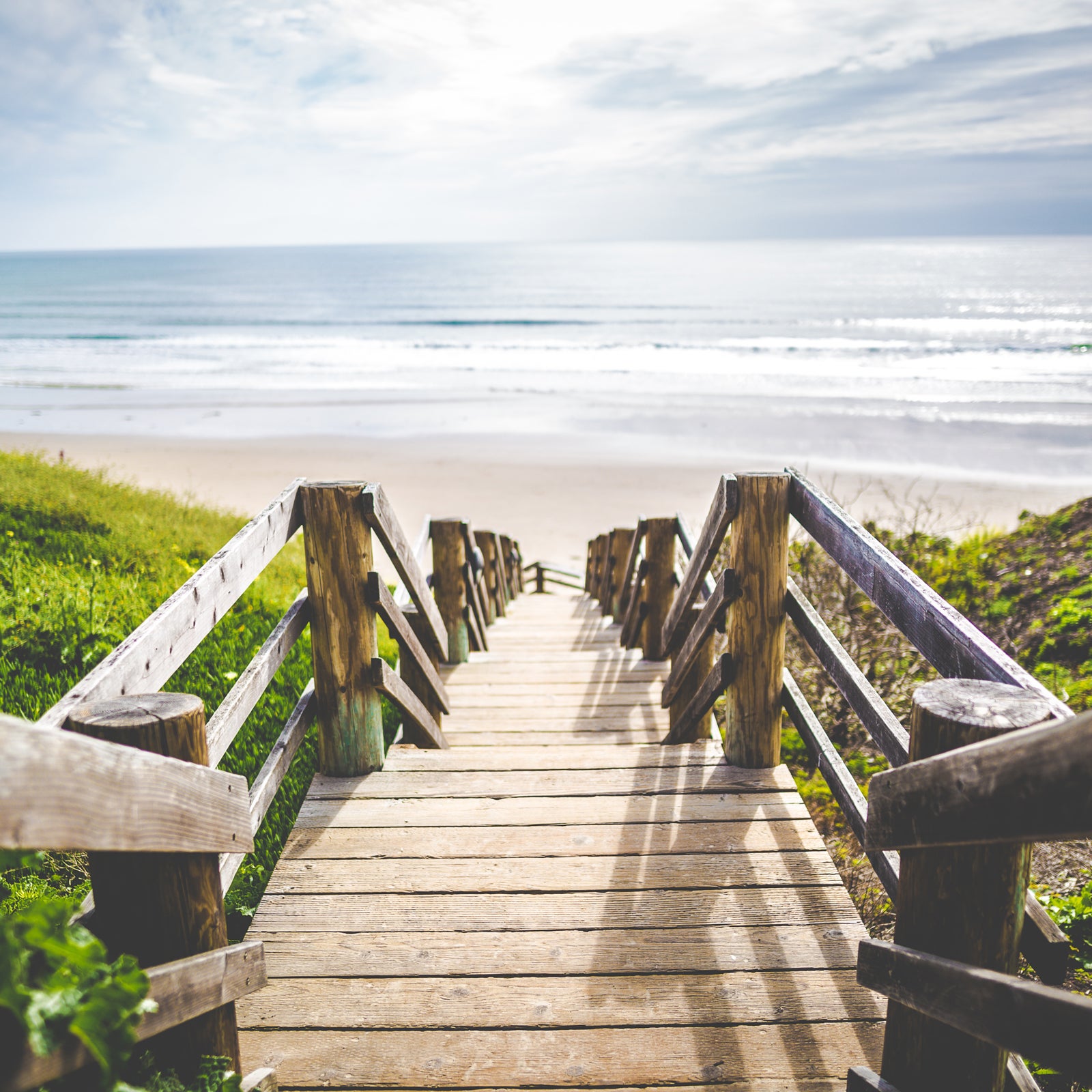 Heading out the door? Read this article on the new Outside+ app available now on iOS devices for members! Download the app.
Even before I became a professional financial planner, I loved figuring out ways to travel around the world in luxury—and on a small budget. I never realized this was a skill until my friends asked me for tips about how I managed to do this and not go broke.
Setting up a travel budget is simple. I'm sharing the process that my husband and I use, but it's essential to make it your own. The three foundational rules to remember: Decide where you want to go, determine roughly how much it will cost, and then figure out how much you need to save each month to make the trip happen. From there, you can add elements that are specific to your lifestyle and goals.
Here's how we do it.  
#1. Make a List
The first step is to start brainstorming places where you want to go. The list can be loose, with general goals like go somewhere with a beach, visit a country in western Europe, or explore a U.S. state you haven't been to before. Or you can come up with more specific goals, like visit Portland, Maine, in July or Paris in October. My list varies each year, but my husband and I try to be as specific as possible so we can more accurately predict expenses.
This month, we'll sit down to compare wish lists, breaking out our computers to research flights, hotels, restaurants, and best times to visit. Daydreaming about your trip is as important as the concrete planning.
Our list always includes:
Where we want to go. (If it's generic, like "we want to go somewhere we can surf," we include a few potential locations.)
When it makes sense to go, considering temperatures, crowds, and budget.
How much we think we need to save based on the average price of flights and lodging (research aided by Google).
One to three splurge activities we'd like to do if our budget permits.
#2. Build Your Travel Budget
Instead of thinking about your travel budget as a task, think of it as the GPS system that will help you get to your favorite destination.
This shift in perspective came to me a few years ago when I was working with an adventure client who couldn't figure out how to achieve his travel goals. He made decent money, but year after year, he found himself dreaming of places to go and without enough money in the bank to actually pull the trigger. To make travel happen, he turned to his credit cards and racked up a ton of debt in the process. But then he started to think about a travel budget as the way to book trips without debt.
The good news is you can travel on a small budget or a large one. The trick is in the planning.
Here are some tips to set your budget this year:
Break down your "how much I need to save" number from your travel wish list into monthly savings goals. For instance, if you want to save $5,000 for an epic ski vacation next December, break that down into 11 savings goals of $450.
Build in a 10 to 20 percent buffer to that number, because what is an epic trip if you doesn't go over budget?
Incorporate your monthly savings goal into your monthly budget as an expense item so you can get a real sense of whether you can afford setting aside this money each month.
Set up a separate travel savings account at a bank that offers high-yield savings accounts (think Ally or Marcus) so you'll be earning money on your travel savings. Auto-deposit your savings each month so you can't forget to set it aside.
Sign up for discounts from your favorite hotel chains. I've liked all our favorites on Twitter and make sure to send them a tweet before we go. We've been the recipient of room upgrades, free breakfast, free parking, and more from this practice.
Step up your credit card game. We use our Chase Sapphire Preferred and Citi AAdvantage credit cards to score free airfare, hotels, and free checked bags on all our trips. 
#3. Be Smart While You Travel
When it comes to adventure travel, it's easy to overspend. That's why I always include a little extra in my travel savings. But I also always track my expenses during the trip. If you use a single credit card, it's fairly easy to do this, but you have to log into your account each day, which can be a chore.
To streamline this, my husband and I started using an app called Trail Wallet to keep track of our travel spending. We break down how much we want to spend in each category, such as lodging, food, and adventures, then keep track of how we're doing throughout the trip.
Any budget tracker—like Mint and Good Budget—is capable of the same thing. You can even use the notes section in your phone. If you do accrue some debt during your trip, aim to pay it off within three months so you can limit the amount of interest you're stuck with (or transfer your balance to a lower-interest credit card if your credit score is above 700).