The Importance of Doing Absolutely Nothing
In these days of constant work and connection, taking time to do nothing is one of the most difficult agenda items. But it's more important than ever.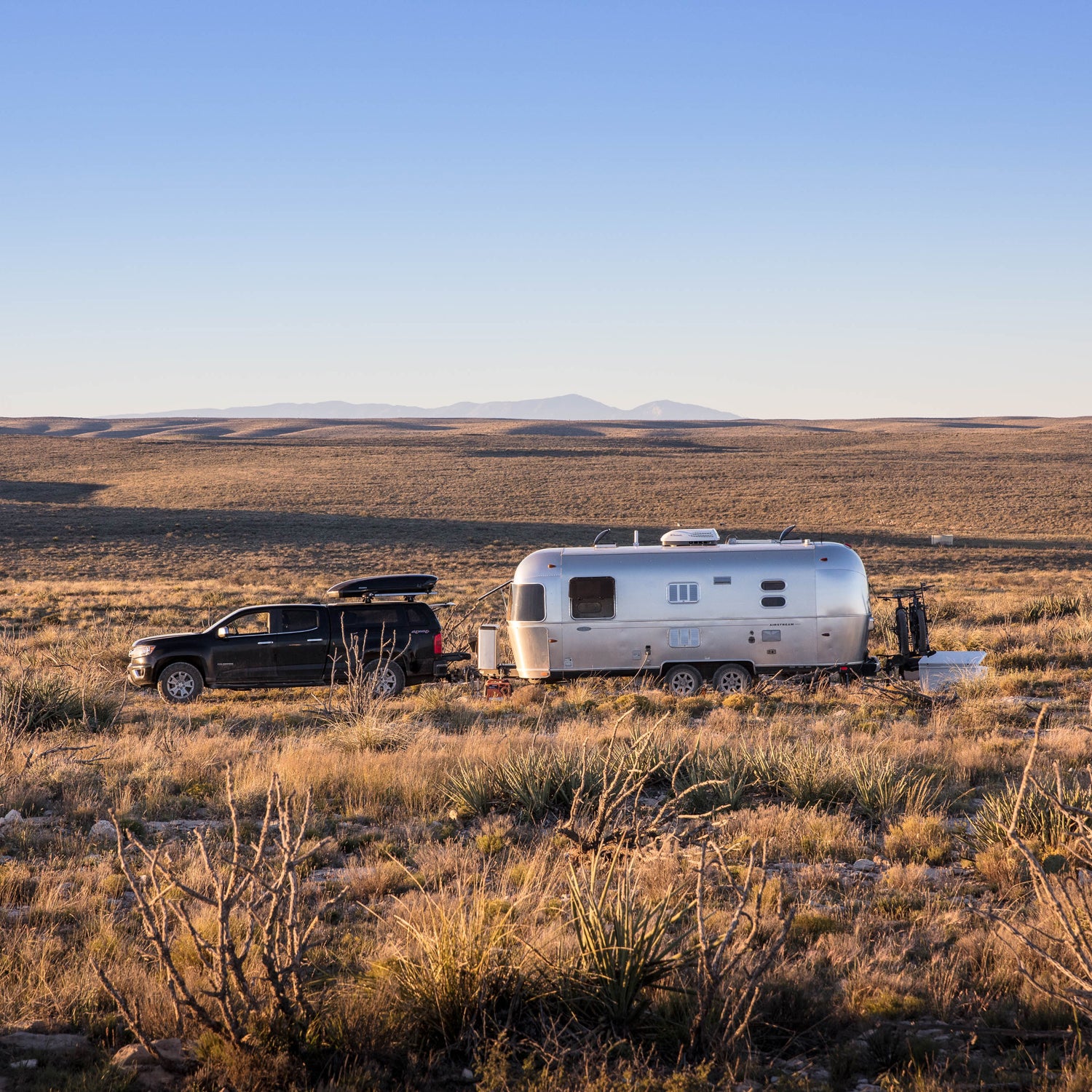 Heading out the door? Read this article on the new Outside+ app available now on iOS devices for members! Download the app.
In Artemis, our Airstream, Jen and I have put thousands of miles of road beneath us since August, crisscrossing the Rockies again and again. We never planned to travel so much, but engagements kept arising that we couldn't pass up and before we knew it we were ping-ponging from place to place with nary a down day. This breaks one of my cardinal rules of Airstreaming—go slow—but we all know that, once we're spun up, Newton's first law is difficult to combat.
Thinking back a year and a half to when we began this life on the road, we were full of hope for simplicity, slowing down, and more time outdoors. We've enjoyed plenty of that and found lots of remote office campsites in national forests across Arizona, Utah, New Mexico, and Colorado. But I'm also amazed at how quickly road life can accelerate out of control. Between meeting up with friends in half a dozen distant spots to camp, appointments for service on Artemis, trade shows and other work opportunities such as testing the new Basecamp, and a few travel assignments thrown in, I've felt like road life has been just as harried as when I'm at home—perhaps more so with the trailer to manage. Too many nights this fall, after full days of travel and logistics, I've found myself at the computer until 3 a.m. to get through my To Do list.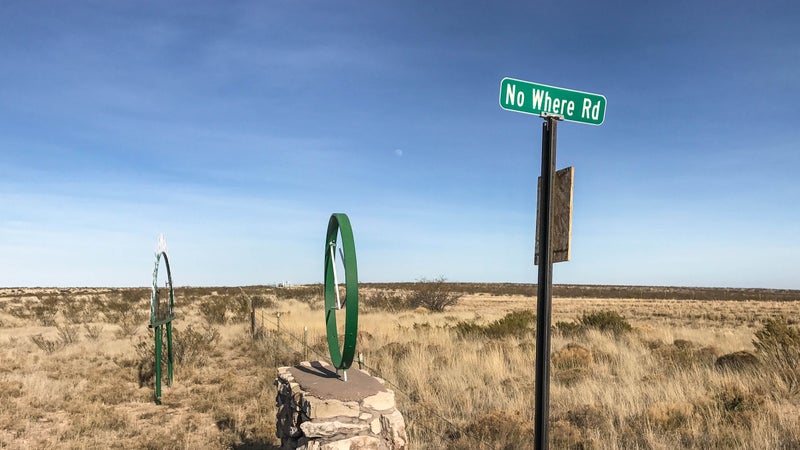 Research says that I'm not alone. Having too much to do is a national issue and, in many ways, a status symbol. Americans work more hours than citizens of any other developed nation in the world, according to the International Labor Organization. On average, we annually work 137 hours more than the Japanese, 260 hours more than the Brits, and 499 hours more than the French. We're so busy that many of us don't even take time for vacation. According to a study by the US Travel Association's Project Time Off, 54 percent of Americans didn't use all of their vacation time last year, resulting in 662 million unused vacation days. "We are working more and more," says Katie Denis, Vice President of Project Time Off. "Being the last car in the parking lot is no longer the metric. Now it's who answers email fastest and latest."
While it might seem comforting to know that everyone struggles with the constant tug of activity—misery loves company, after all—I actually find it depressing. If the collective sense is that we need to work more, do more, go more, that just makes it harder to stop.
All this was stewing around in my head as we steered Artemis south toward Carlsbad las week for my public lands deer hunt. In recent years, hunting has been a reprieve for me to get out into the woods and away from the pressures of work, but with our schedule so stacked up this fall, it has started to feel like just another item on the list. We had only five days slated before we needed to be back north for another appointment. Even my free time felt like pressure.
Then came a windfall: I was lucky enough to find a good buck and fill my tag on day one. By the second morning after our arrival, all the work of the hunt was done, and I even managed to smash through a couple of overdue assignments that were stressing me out because I'd been unable to finish them sooner. Even still, I was antsy with momentum. "We should pack up and head back north now," I told Jen. "I can get a jump on next week."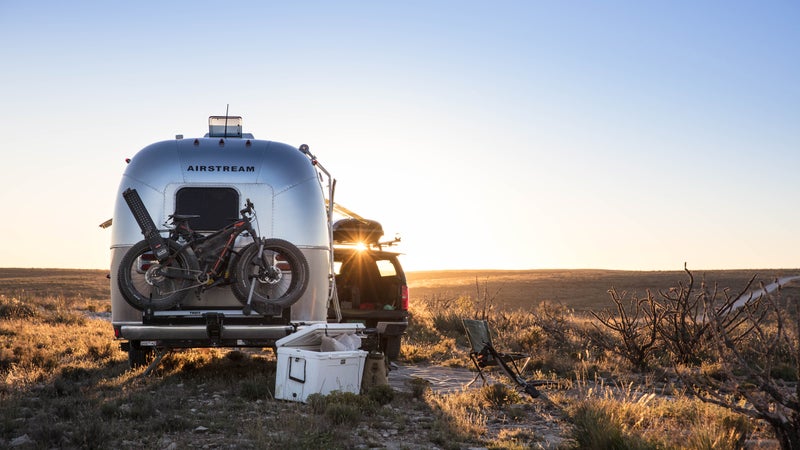 Jen was having none of it. "We should stay right here. This," she said motioning out to the landscape before us, "is the whole reason we're on the road in the first place."
We had perched Artemis on a cleft of scraggly BLM desert with views over crenellated hills of sage and prickly pear. We could see no roads or structures or humans all the way to the horizon. At first, I wanted to grab my phone, read some news, dive back into my book. I even thought of going for a bike ride. But, at Jen's urging, after I took my place out front of Artemis and sat still for a little while, I could feel the weight of stress and activity sinking out of me. Sitting in chairs, sipping wine, if we looked long enough, we could make out small herds of mule deer grazing in the sea of brown. At some point I dozed, and when I woke, a group of eight does were filtering by at less than 100 yards.
In these days of constant work and connection, taking time to do nothing is maybe one of the most difficult agenda items. But we're continuing to discover that's it's more important than ever. Not only does down time bolster mental health by giving our brains time to unwind, it replenishes drive and creativity. Which is to say, working less and doing nothing can actually make work time more productive.
Down south in New Mexico, once I rediscovered a slower rhythm, I also remembered the second part of Newton's Law—that an object at rest stays at rest. We spent a few more days and nights at that austere, high-desert camp, drawing out our morning coffee ritual till noon, taking long walks and longer naps, sitting beneath the milky belt of constellations till well after dark. When the time finally came that we had to go north, I felt, if not fully rejuvenated, at least a little less frenetic. After five days of sitting still, we had to return to Santa Fe for that appointment, there was no getting around it. But after that, I resolved, we'd leave the schedule open and find somewhere to park and just be. It's easy to forget, but some of the best parts of being on the road are the rest stops.
Lead Photo: Jen Judge