On Location: How to Get Photos of Wildlife
Heading out the door? Read this article on the new Outside+ app available now on iOS devices for members! Download the app.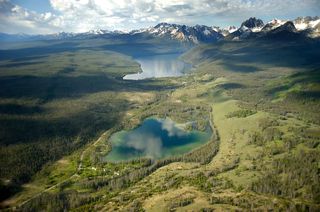 It's my third day shooting a film for the non-profit Save Our Wild Salmon about a select group of fish that swim 800 miles, the longest salmon migration in the world, from the Pacific Ocean to Idaho's 10,000-foot Sawtooth Mountains. I'm joined in Stanley, Idaho, by EP filmmaker Andy Maser and Neil Ever Osborne, a Canadian photographer from the International League of Conservation Photographers. It turns out, it's ridiculously hard to shoot footage of endangered species in the wild. Here's a few ways to make it easier.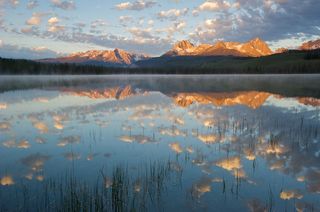 The right gear: EP uses Ewa-Marine bags to get underwater footage. The company makes bags that fit most video and still cameras. Prices range from $100 to $500. They're a bit expensive but a must have if you want underwater shots. 
Know your species: Collaborate with local scientists who can help you identify habitat and behavior. Chinook, for instance, build their redds (gravel nests where the fish spawn) in egg-sized rocks that collect on top of riffles. Sockeye only spawn in lakes. Find researchers you can connect with by asking land management organizations: the BLM, the Forest Service, the Park Service, etc.
Know the area: The USGS makes brilliant topographic maps that will identify habitat types, and more importantly, show the roads to access them. But locals, like the guy at the gear shop, know the most.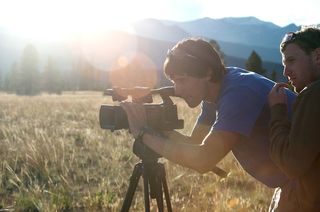 Patience and ingenuity: After Forest Service biologist Russ Thurow gave Neil Ever Osborne the go ahead, he placed his camera on the outer edge of a redd and waited for the salmon to spawn. It hasn't produced an image yet, but the point is, getting the best shot takes adapting to the species. We'll see if Neil's technique works.  
–Kyle Dickman 
–Photos by Neil Ever Osborne