Life-Changing Lessons in How to Pack Right for Travel
Technically advanced outdoor gear can make traveling for your next business trip easier, more comfortable, and more efficient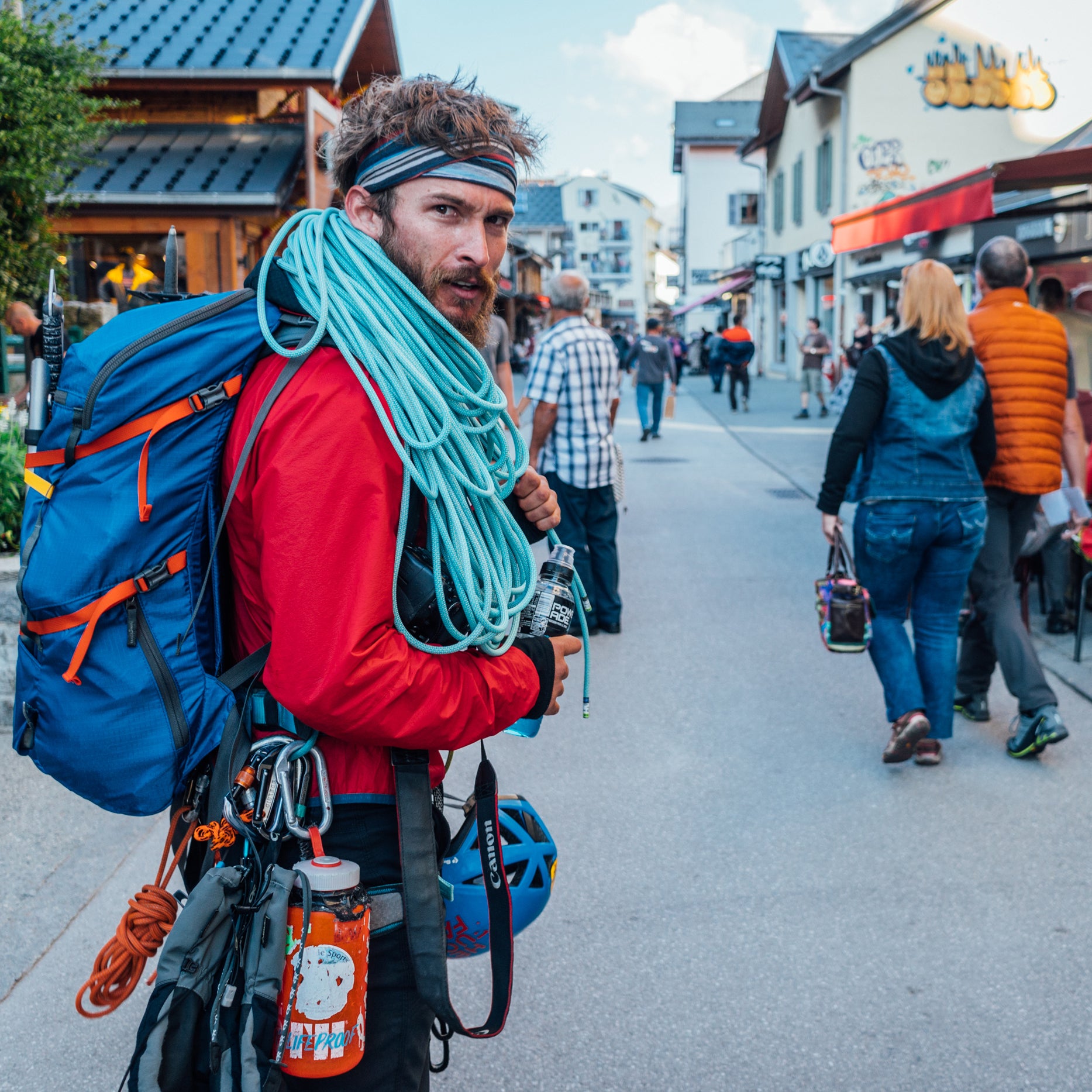 Heading out the door? Read this article on the new Outside+ app available now on iOS devices for members! Download the app.
I feel bad for most people I see in airports. Not only are they carrying larger, heavier bags than I am (or, gasp, checking luggage), but they're lugging all that extra weight just to bring along clothing and other stuff that's making them less comfortable. These lessons from the outdoors world will change your life the next time you fly somewhere.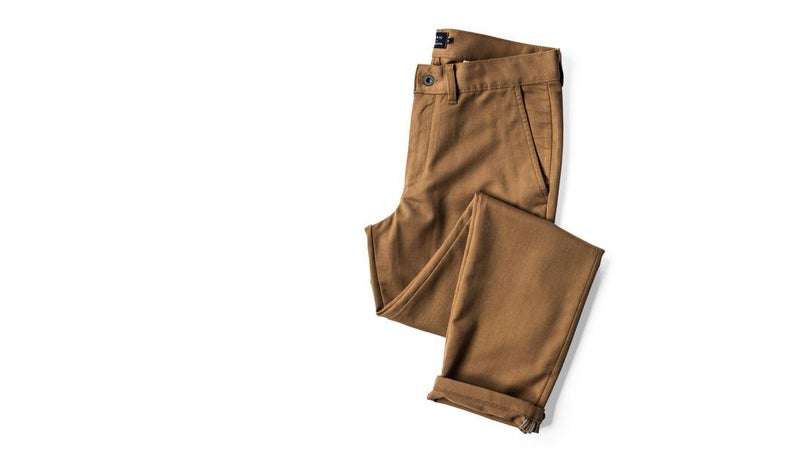 #1. All Merino Everything
I haven't taken more than one pair of socks anywhere but the backcountry in years. That's because a single pair of thin merino wool items work to keep my feet warm when it's cold, cool when it's hot, dry all the time, and they remain stink-free for up to a week.
The same attributes are true of other items of clothing made from the material. A merino t-shirt on its own will help keep you cool on hot days, or can be layered under other clothing to make an ideal base layer on cool nights.
The Icebreaker Hike+ Lites are affordable, and as good an option for merino socks as anything out there. For shirts, I like NuYarn, which is made from a stronger merino weave that holds up better to regular washing. Trew makes an excellent ultralight tee from that material. Want to dress things up a bit? Civic, a new brand from Taylor Stitch, offers a variety of stylish dress shirts, henleys, and chinos made from merino. I've been wearing Civic stuff for a few months, and can report that it's a major wardrobe upgrade.
The last great thing about merino is that it's easy to clean and can be dried quickly, even in a hotel room. Just hand wash it with a little Dr. Bronners in the sink, rinse it clean, then wring it out and hang it up overnight. If for some reason it's not dry by the next morning, just hit it with a hair dryer for a few minutes. That's how I make the one pair of socks thing work.
#2. Adopt the Multi-Use Principle
When you go on a challenging, multi-day backcountry trip, one of the best ways to reduce weight is to make sure that any item you bring is good for multiple things. So, you eat your oatmeal out of the same titanium cup you make coffee in.
The same principal can achieve the same benefits for the traveler. A little squeeze bottle of Dr. Bronner's can wash your clothes, shampoo your hair, clean your skin, do dishes, and even brush your teeth. The only caveat is that if you plan to put it in your mouth, make sure you get the tea tree oil variety, that's the only one that tastes acceptable. Continuing the theme, tea tree oil is naturally anti-fungal, so it can help prevent athlete's foot, and other gross infections you're exposed to when you stay in interesting places.
#3. Take an Ultralight Puffy Everywhere
I apply that same multi-use idea to my puffy down jacket. The Westcomb Blaze is tailored to fit like a shirt, but benefits from top-shelf technical materials like an ultra-thin face fabric that looks swanky, but is also durable, breathable, and highly wind and water resistant. Combined with the 900-fill power Polish goose down, that means this single item of clothing works as well while having dinner on a chilly patio, as it does keeping me warm and dry on a misty hike. Paired with that merino t-shirt, and a shell jacket, it helps form a total outdoor layering system too.
The best part? The whole thing weighs just 11.5 ounces and packs down to the size of an apple. That's a substantial level of performance and comfort and performance I'm able to bring along for the smallest possible penalty. And that makes this jacket a better cool weather travel staple than a heavier, less warm, less capable wool sweater, flannel shirt, or casual travel jacket, all of which it replaces in my bag.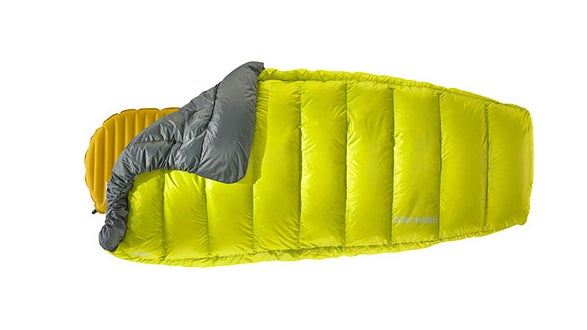 #4. Bring Your Own Sleep System
Going on the kind of trip that might see you crashing on a couch, traveling on a boat, staying in a hostel, or enduring long layovers in a big airport? Packing an ultralight sleeping pad and quilt will give you the flexibility to sleep anywhere comfortably.
I carry the Therm-A-Rest NeoAir X-Lite pad, and a Corus quilt. Quilts take a little practice to get the most performance out of when the nights are cold, but these two items are designed to work together, eliminating both drafts and extra weight. All up weight for the system is just 2.5 pounds (I need the tall sizes), and gives me total nighttime comfort down to 35 degrees.
On a trip to Cuba last summer, taking my own sleep system along meant that I didn't have to share motel room beds with Chris Brinlee Jr. (who's the smelliest human alive), didn't have to use the gross bedding at the cheap guest house in Havana, and that I had a place to sleep when Chris got seasick, and stole my berth on the sailboat. All that from a system that delivers an amazing night's sleep.
#5. ….And a UV Water Purifier
Don't drag a UV water purifier into the backcountry. Not only will you find yourself up the proverbial creek if the batteries fail, but the technology is only capable of cleaning totally clear water. Any sediment gives tiny protozoa, bacteria, and viruses a place to hide from the UV rays.
Where UV purifiers work great though is for traveling to foreign cities. There, the tap water is likely clear, but may contain anything up to and including viruses, which most lightweight filters are unable to remove.
#6. Prepare to Poop
Speaking of bowel movements, strange food, and foreign customs can combine to create…awkward situations. Set yourself up for success by bringing along baby wipes, a little bottle of hand sanitizer, and supplementing with fiber before and throughout your trip. Honestly, this has been the most life changing lesson I've learned in recent years.
#7. Stay in Shape
Traveling a lot has always made it hard to maintain a fitness routine. Larger hotels have bad gyms, that often don't even have even basic equipment like a squat rack, or pull up bars. And AirBnBs and borrowed couches typically have nothing.
Recently, I've been toting around a large Portable Kettlebell, and its accompanying water bladder. It's not the smallest, or most convenient package, but it is a packable solution I can use virtually anywhere. Water isn't as dense as iron, so it only fills up to about 22 pounds, but that's still enough to put in a solid session of single-arm swings and presses. And a few hundred of those a day can make all the difference to feeling good, and not getting fat while on the road.
#8. Carry All this Comfortably
After graduating from UCLA law-school last year, one of my best friends took off on a six-month, round-the-world trip that saw him go sailing in Greece, backpacking in Colombia, and beer drinking in Budapest, among many other adventures. He asked me to help him figure out how to do all of that from a single carry-on bag.
That was easy. I just threw nine-tenths of his crap back into his closet, then handed him the 35-liter BE Outfitters Tahquitz pack, and told him he could only take what would fit inside it.
Traveling out of a legit technical pack gives you the ability to move seamlessly from the escalators of airports, to standing-room-only busses, to exploring a new city on foot, or even taking off through the jungle to find a secret beach to camp on. The problem is, most technical packs make you look like an Australian on a gap year. Made from a nice-looking brushed material, the Tahquitz will fit in at a nice hotel as well as it will on the trail, and is full of clever features that make traveling with it a breeze. Six months later, the pack still looked like new. Sam tried to give it back to me, but I told him he'd earned it.