R.I.P. SkyMall—We Will Miss You
The classic in-flight catalog that sold everything from life-sized gorilla statues to stationary bike-desks has filed for bankruptcy. Here, we mourn.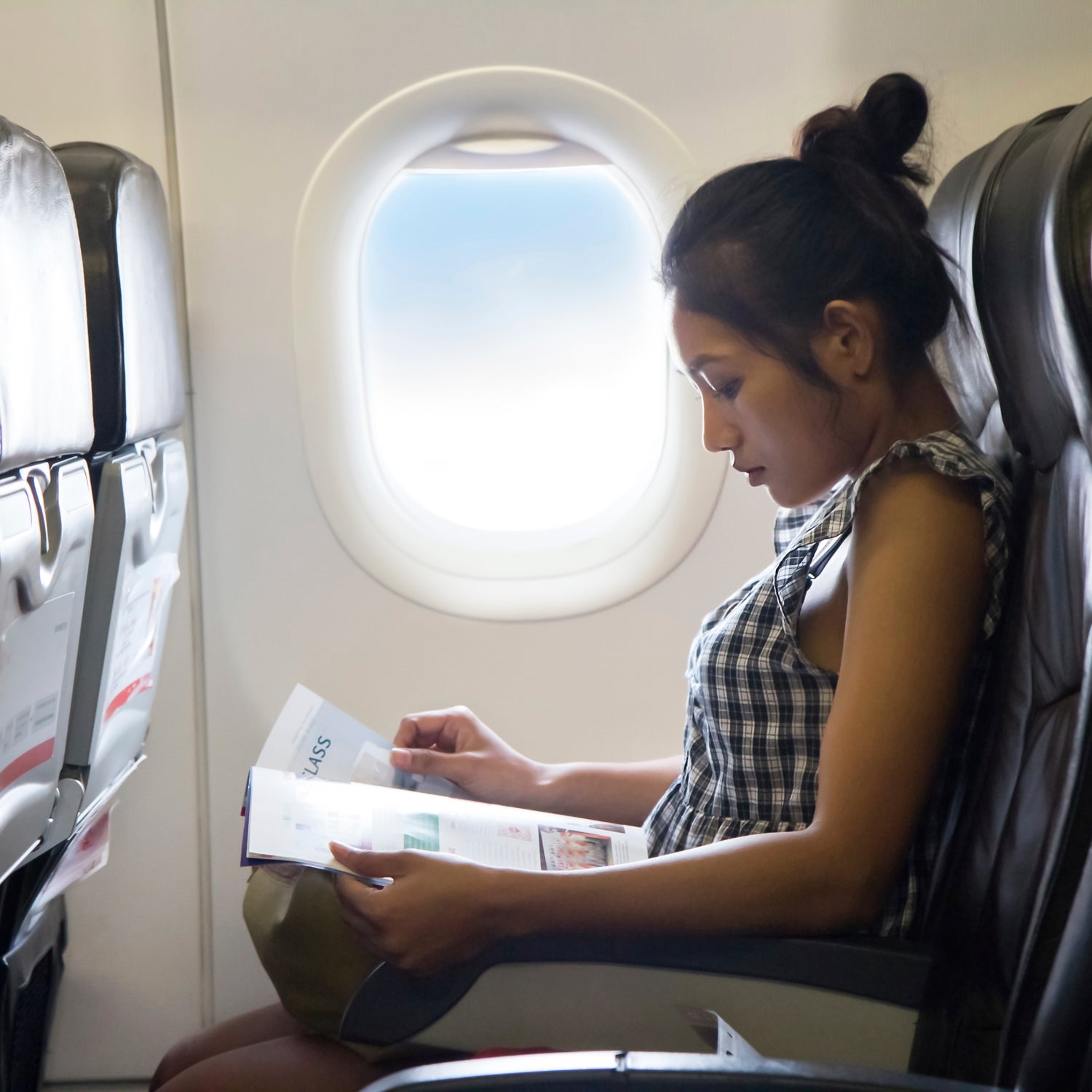 riskms/iStock(Photo)
Heading out the door? Read this article on the new Outside+ app available now on iOS devices for members! Download the app.
The owner of SkyMall—the in-flight magazine filled with vaguely useful items—has filed for Chapter 11 Bankruptcy. It may be hard to imagine a catalog ever succesfully selling an 8-foot by 10-foot plastic sail for your skateboard (and kayak), a tent that looks like a '65 Volkswagen bus, or an inflatable beer pong table, but the company was valued at $200 million as recently as 2013 and has sold 30,000 products since its founding in 1989. So what caused the decline? Analysts explain that the company's formerly captive audience of listless passengers have been skipping the catalog in lieu of the Internet. (Surely filled with much more practical items.)
Chief Financial Officer Scott Wiley of SkyMall's parent company Xhibit wrote in a legal declaration filed with the bankruptcy, "The substantial increase in the number of air carriers which provide Internet access, and the U.S. Federal Aviation Administration's recent decision to allow the use of electronic devices during take-off and landing, resulted in additional competition from e-commerce retailers and additional competition for the attention of passengers, all of which further negatively impacted SkyMall's catalog sales."
Perhaps just as bad—Delta stopped carrying the publication in November and Southwest announced in December it would drop the magazine by April 1. The business generated approximately $33.7 million of revenue in 2012, but only $15.8 million for the nine months that ended September 28, according to the bankruptcy filings. Despite emphasizing their online presence in 2014—and in 2013 creating a humorous (and addictive) Instagram account—the filing claims they were to run out of capital to pay employees and vendors. The company will maintain pared-down operations until assets from the business go up for auction towards the end of March.
As a salute to the many hours we've sat captivated by the abject randomness that filled the pages of Skymall, here are some our favorite items that we may or many not have secretly coveted.
Bigfoot Garden Yeti Statue ($2,250 for "Life Size")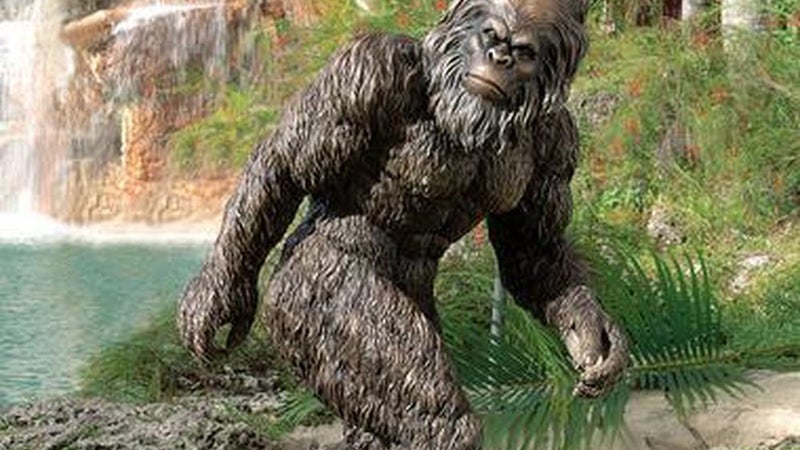 Nick Kelley, Editorial Assistant
I look for this item every time I get on the plane and it seems to make every issue. I always wonder how many they've actually sold and if that number matches up with the people that buy it and throw it away the first night it scares them.
---
Reloaded Micro Kickboard Carry-On Luggage Scooter ($350)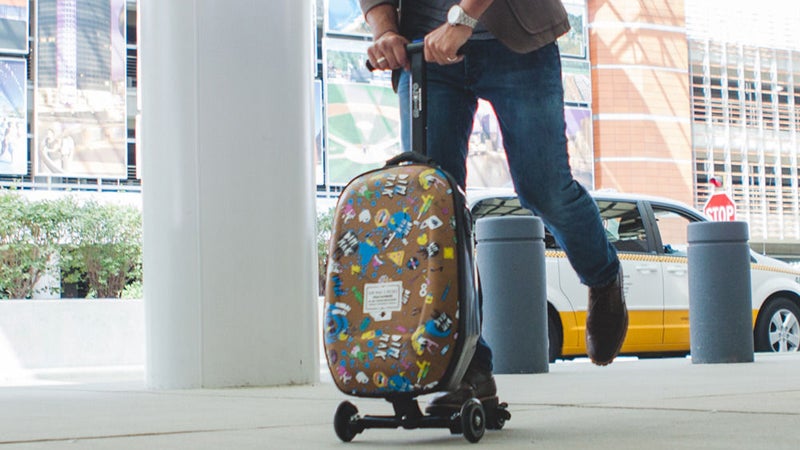 Hannah Weinberger, Editorial Assistant
No need to wait for fellow passengers to deplane when you can simply bowl them over in the aisle. Race airport carts for extra style points. It also comes in a Bluetooth speaker, Steve Aioki-branded version!
---
Peyton Manning Photo ($200)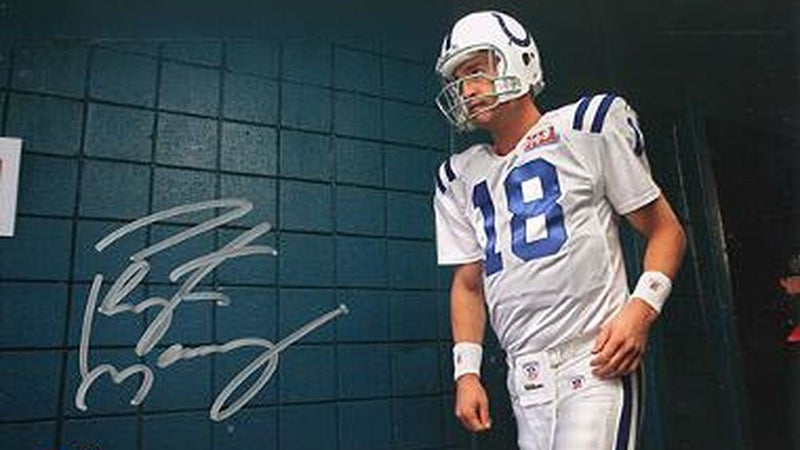 Mary Turner, Deputy Editor
I want the Peyton Manning signed NFL photo, because he's the man and I wish he were in the Super Bowl this year so if he retires he could go out with a bang.
---
Anything from the Pet Section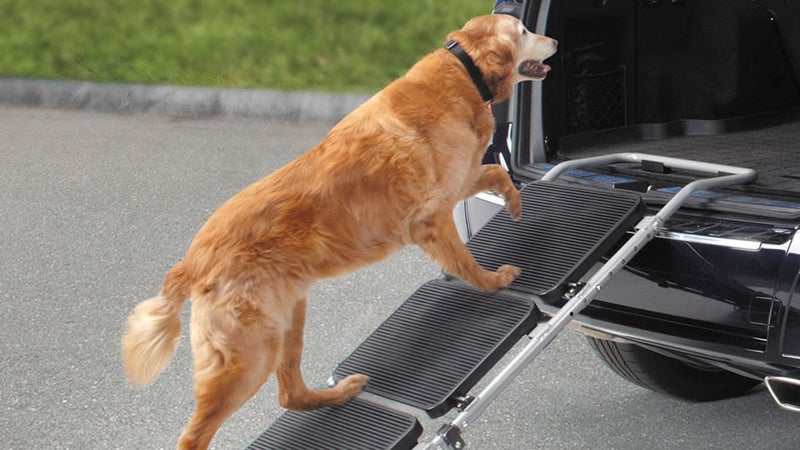 Jonah Ogles, Associate Editor
I'd like to go ahead and give general praise of their pet products, because that shit is useful. Litter Robot, the Neater Feeder for dogs, dog beds, dog platforms, car partitions, dog gates—I have used all of them, and they are all practical and stylish.
---
Night Riderz Lighted Zipline ($200)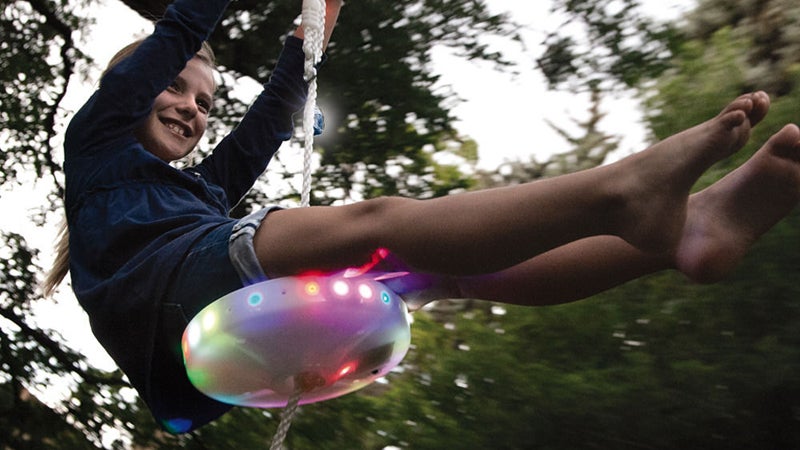 Erin Berger, Web Producer
This actually looks really fun, and I say that without any irony. Ignore the fact that 100 percent of the reviewers bought it for their "grand kids."
---
Mustache Glass Mirror ($15)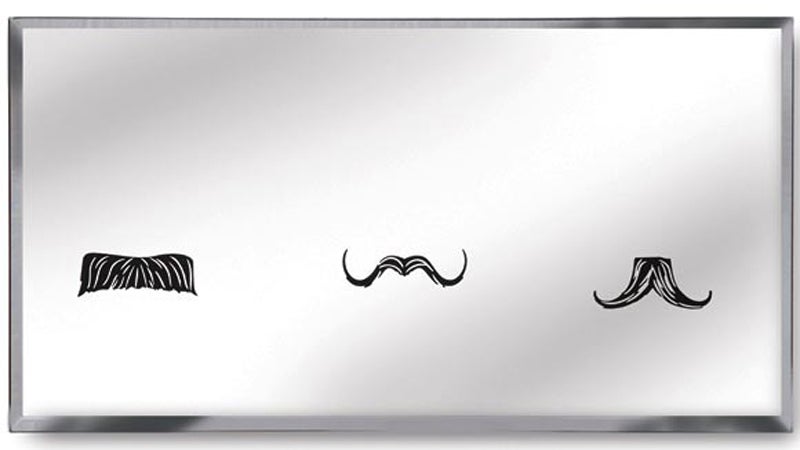 Erin Beresini, Associate Online Editor
So I saw this mustache mirror in Skymall once (it's not there now), then I bought it somewhere else when I got home. I might be the reason they're bankrupt!
---
Seabreacher Customized Boat ($85,000)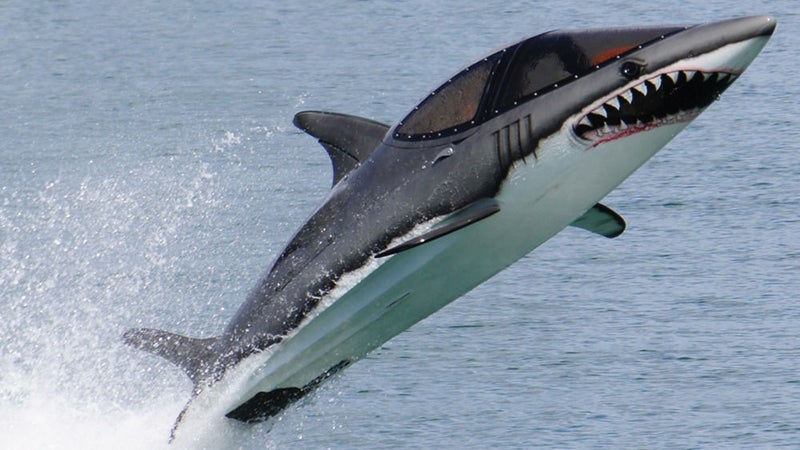 Matt Bell, Associate Online Editor
Well, who among us hasn't wanted to shoot out of the water just like a shark?
---
Tablift Hands-Free Tablet Holder ($60)
Greg Thomas, Associate Online Editor
I've been quietly contemplating buying the Tablift Handsfree Tablet Holder on every flight I've taken in the past two years. Each time I board my plane and squish myself into my seat, there it is: the Tablift, staring back at me, beckoning. Its expertly constructed quadropod frame may appear to some like a creepy metal spider hovering above your chest while you sleep. But where they see a hindrance, I see liberation. With the Tablift, I can finally fall asleep watching Downton Abbey without worrying that my iPad will slide off the mattress and land in the basin of the foot-soak MassagePed I keep by my bed. 
---
Mermaid Swim Fins ($30)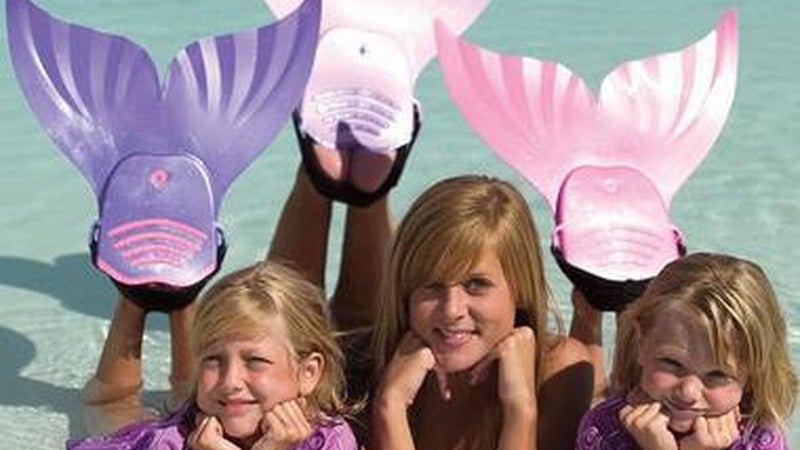 Stephanie Pearson, Contributing Editor
I was always tempted by the Mermaid Swim Fins. In fact, I think I still need to buy a pair before it's too late.
---
Circulation Improving Leg Wraps ($200)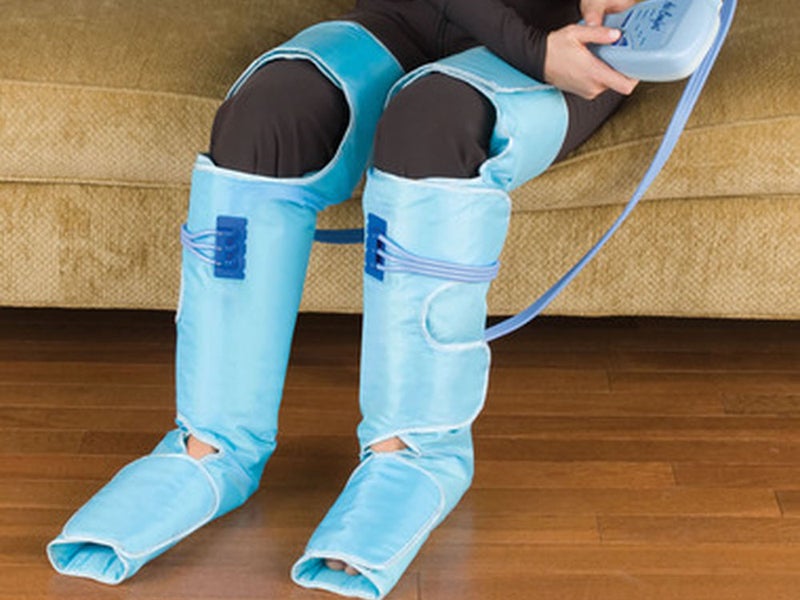 Fritz Huber, Editorial Assistant
If you squint, it looks like an oversized pair of bionic legs. Amazing. And only $200.
---
Two-Person Survival Backpack Kit ($60)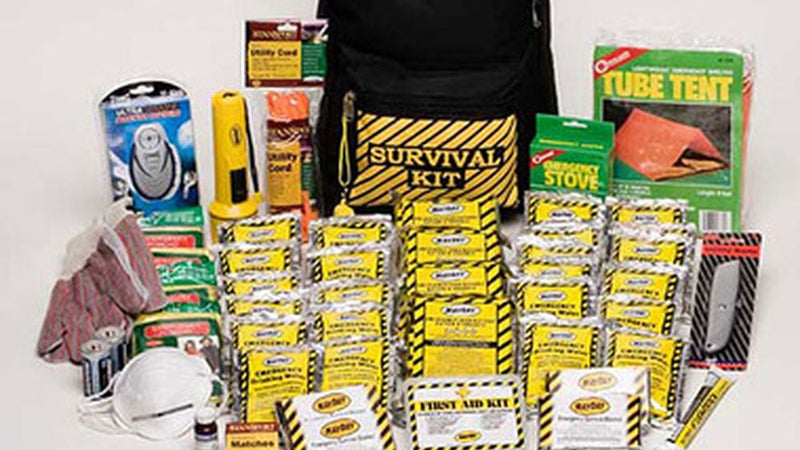 Amanda Eggert, Editorial Fellow
I'm running away from home. I'm taking my "tube tent" and my 2400-calorie bars with me. And my dust mask.
---
Bug Vacuum ($65)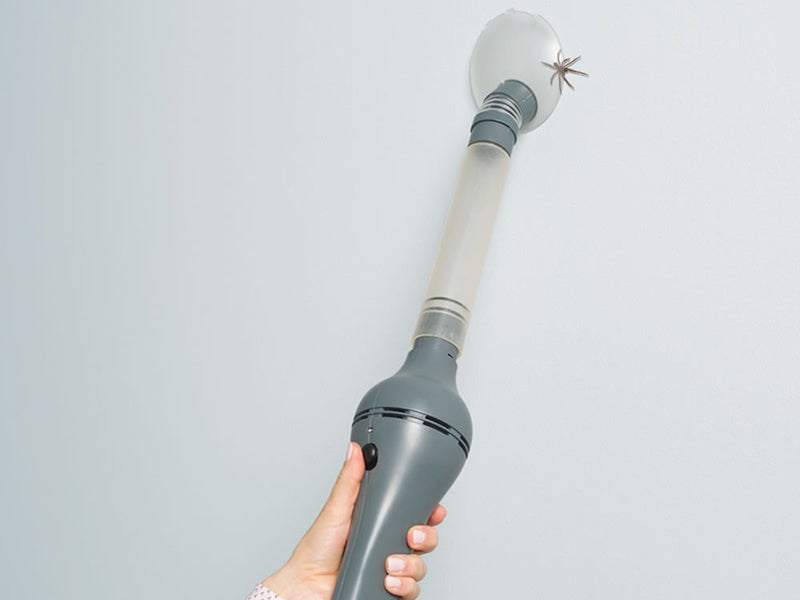 Bryan Rogala, Video Production Manager
Because squashing the bastards isn't enough. Also great for belly button lint.
Lead Photo: riskms/iStock