Sponsor Content: Visit Montana
Montana's Prairie to Peak Adventure Loop
Take an epic tour of the sweeping prairie and secluded mountains of eastern Montana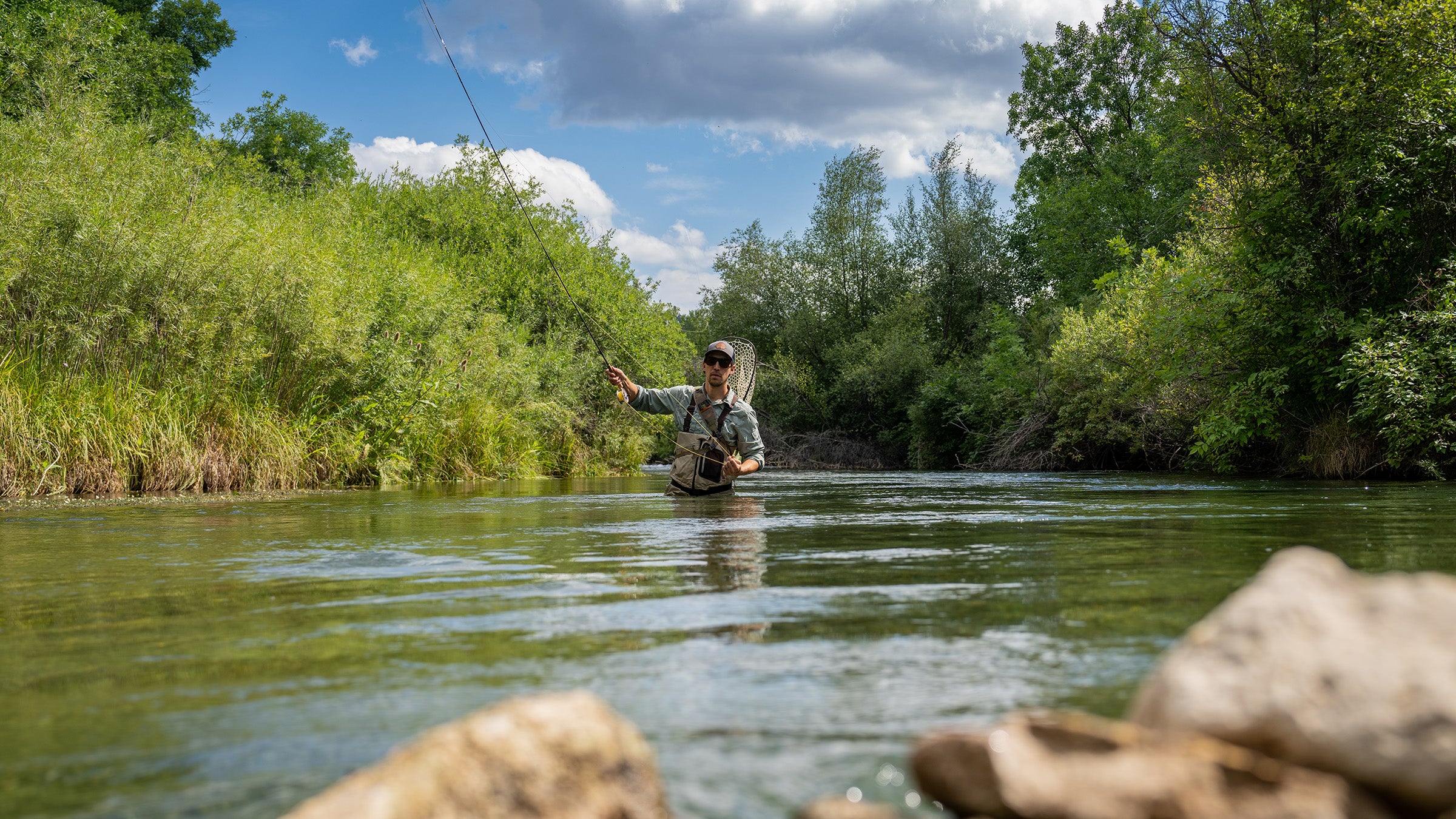 Visit Montana
Montana is synonymous with mountains. But the state's topographic prominence is overwhelmingly concentrated in its western half. To the east, vast expanses of prairie unfurl to the horizon. There are pockets of Eastern Montana, though, where the Great Plains thrust dramatically upward into rugged island ranges, so named for their geographic isolation, far from the continental backbone to the west.
These mountainous clusters—including the Judith Mountains, the Little Rockies, and the Snowy Mountains—offer much of what the state's western peaks are revered for, with an added dose of solitude. The best part? The surrounding prairie and river country are every bit as impressive—and this road trip takes you through all of it.
Lewistown
The first thing to know about Lewistown, Montana, is that the second "w" in its name definitely is not silent. (Locals, welcoming as they are, will be sure to remind you of that should you let a "Lewiston" slip during your visit.) The second, more important thing to know about this hamlet at the geographic center of Montana is that it's the coolest little mountain town you've never heard of. It's a choose-your-own-adventure kind of place. Feel like fly-fishing or floating? Cast for trout in Big Spring Creek, which runs clear and cold right through the heart of town. Want to log some trail miles? The town is laced with a network of paved, gravel, and singletrack trails perfect for running or riding. Searching for some elevation? Drive 20 minutes north into the Judith Mountains for a mountain bike ride on the Limekiln Trail, a seven-mile loop with 1,000 feet of elevation gain through pine forest that culminates with an expansive view of Lewistown.
Eat and Stay: In town, order a Reuben and a Mayfly Rye Pale Ale at Central Feed Grilling Co. and Big Springs Brewing, located in the historic Mercantile Building on Main Street. After your ride or hike in the mountains, check into the Judith Mountain Lodge, a rustic log cabin–inspired hotel and restaurant conveniently located adjacent to the Limekiln Trailhead. For a closer-to-town option, reserve an updated room at the historic Calvert Hotel, just one block off Main Street in downtown Lewistown.
Upper Missouri River Breaks
North of Lewistown, the Missouri River carves a vast channel through some of the most wild and scenic country in North America. For 149 river miles, from the town of Fort Benton to James Kipp Recreation Area, the Missouri is protected as a national monument spanning some 380,000 acres of shoreline, forest, prairie, badlands, and coulees—all of it home to countless species of wildlife and plants. One visit is all it takes to understand why these areas surrounding the Missouri River are known as "breaks"—as you approach the river, the undulating prairie seems to break away all at once, revealing rugged badlands and cliffs that cascade hundreds of feet down to the river.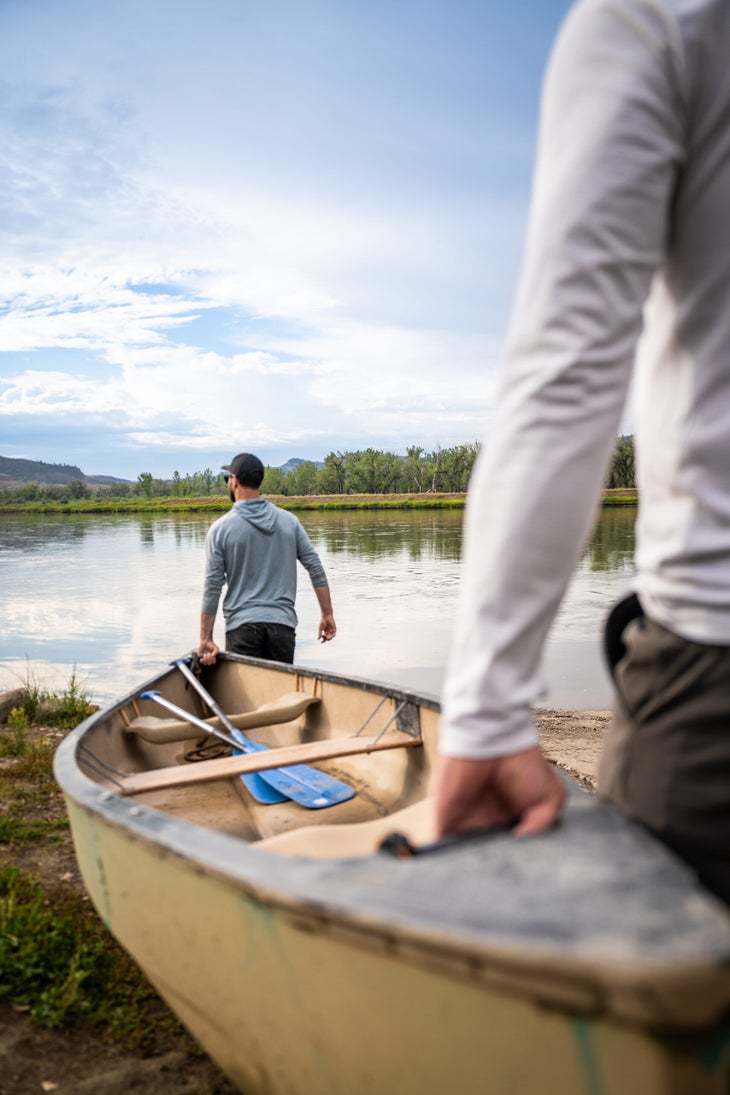 The ultimate way to explore the monument is by canoe or kayak on a single- or multiday float. While such trips can be done self-supported, it's best to hire a guide who has knowledge of the area. Hole in the Wall Adventures, based in Lewistown, has been guiding fully supported canoe and powerboat outings on the river for decades. Regardless of how or when you decide to float, be sure to pick up one of the BLM's Boater Guides for the most comprehensive information about exploring the river. Hard copies ($4) are available at most public lands visitor centers in the area; you may also download a digital copy at BLM.gov.
Floating on the river may be the main draw of the Upper Missouri River Breaks National Monument, but it's far from the only way to explore these protected lands. If you'd prefer to stick to solid ground, hundreds of miles of remote dirt roads beg to be bikepacked. Or consider driving the Missouri Breaks National Back Country Byway, an overland trip from the river at James Kipp Recreation Area to Winifred, through badlands, coulees, forested uplands, and rolling prairie. With proper planning and a high-clearance four-by-four, a trip on this byway is one of the best ways to explore the monument's "inland" splendor, offering ample opportunities for wildlife viewing, camping, hiking, biking, and more. Utilize the BLM's interactive story map to learn more and plan your trip.
Lewis and Clark Hut
Situated on a bluff just above the Missouri River near Judith Landing, 60 miles north of Lewistown, the Lewis and Clark Hut is the ultimate adventure base camp in the Missouri River Breaks. The striking modern hut, which can be reserved from April to December, sleeps eight and features solar power, a kitchen, a covered deck overlooking the river, and a detached outhouse. Guests are responsible for bringing sleeping bags, pillows, groceries, and potable water. A four-by-four vehicle is recommended for access to the Lewis and Clark Hut. Learn more and make reservations at americanprairie.org.
Zortman and the Little Rocky Mountains
Nestled into the Little Rocky Mountains, 90 miles north of Lewistown, Zortman is a historic gold-mining town. Though small—a sign in front of the Zortman Motel & Garage reads "Population: 50. 48 nice people and two grouches"—Zortman is alive and well. In addition to its auto repair and services and comfortable accommodations, the aforementioned business offers gold-panning excursions on its claims in a nearby gulch.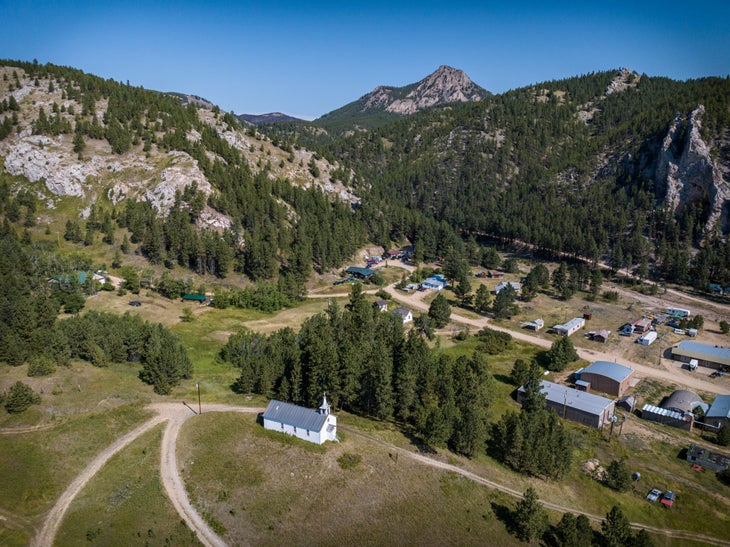 Panning for precious metals is just one of many ways you can spend your visit in this time capsule of a town high in the Little Rocky Mountains. Visit the one-room Saint Joseph Church, snap a picture in front of the Zortman Jail—a tiny building, right on the main street, about the size of a shed—or hike to Lookout Cave for a view back at town.
Eat and Stay: If you happen to be visiting on a Friday, don't miss the prime rib dinner at Miner's Club Cafe. When it's time to retire for the night, walk across the street to the Zortman Motel & Garage.
Crystal Lake, Snowy Mountains
The southern and final leg of your journey leads you high into the Snowy Mountains, the most prominent of the region's island ranges. Here, densely forested drainages abruptly ascend to bald, plateau-like peaks, the tallest of which, Greathouse Peak, reaches nearly 9,000 feet above sea level. Just an hour south of Lewistown is Crystal Lake, a turquoise alpine tarn and the jumping-off point for all kinds of recreation. Launch your SUP or kayak for a scenic paddle around the lake's perimeter, head out for a technical mountain bike ride (locals recommend climbing the Grandview Trail and descending the Ice Caves Trail), or set out for a hike to the Snowy Mountains' iconic ice caves. This moderately difficult hike ranges between ten and 12 miles round-trip, depending on your chosen return trail, and gains roughly 2,000 vertical feet. The payoff—a 100-foot-wide limestone cave containing columns of ice and a skating rink floor—is well worth the effort. Afterward, grab one of 28 first-come, first-serve campsites at Crystal Lake Campground, or book ahead to reserve the primitive Crystal Lake cabin.
---
Visit Montana markets Montana's spectacular unspoiled nature, vibrant and charming small towns, breathtaking experiences, relaxing hospitality and competitive business climate to promote the state as a place to visit and do business.
Lead Photo: Visit Montana
Trending on Outside Online