The Top 10 National Parks Travel Tips
Heading out the door? Read this article on the new Outside+ app available now on iOS devices for members! Download the app.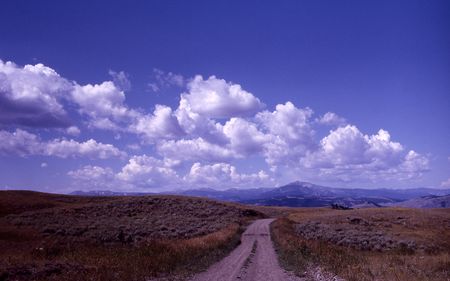 Yellowstone (Courtesy of NPS)
The heat is on. Time for a vacation–or time to plan one, at least. Presenting the top ten travel tips, from the National Parks Project's Patricia Schultz, best-selling author of 1,000 Places to See Before You Die.
10. Make it happen: If you've been talking about Yosemite for the last decade, there's no time like the present. Lock yourself into a plane ticket, tour package, or hotel reservation, and spend the next few months putting a little money aside so you have your expenses covered. Make this the year it happens.
9. Travel off season: By traveling off season, you'll enjoy no lines, deep discounts, and lots of surprises. Who knew Yellowstone's geysers are so magical in the snow?
8. Do your homework: Go online to find which corners of a park will guarantee you leave 99 percent of the crowds behind. Moreover, book in advance so you don't wind up taking the last hotel room in town that costs twice what you were hoping to spend, or is an hour's drive away. I'm all for serendipity and spontaneity, but do some advance planning where possible to optimize and maximize your vacation.
7. Make copies: Make Xerox copies of everything to bring with you–credit cards, drivers license, etc. Loss and theft are real possibilities, and you always want to be prepared. This way, you've saved a few hours, a whole lot of stress, and have possibly rescued your trip should something go wrong.
6. Pack wisely: A day or two before you leave, take a critical look at what you're taking and leave half of that behind. Unless you're traveling with the queen, you really don't need three pairs of shoes. For instance, many of our national parks, like the Grand Canyon, offer a number of adventurous opportunities, like hiking, whitewater rafting, and horseback riding, so packing lightly can be a challenge–but it is still possible!
5. Pack snacks: Always carry snacks and a small bottle of water with you. Don't grab or buy junk food (or go hungry when nothing is available) when you're on the road. It's so easy to throw a few granola bars into your bag (my favorite is Nature Valley Oats & Honey bars). Delays happen way too frequently, and a prepared traveler is a happy traveler.
4. Plan for worst-case scenarios: Build in time and patience for unexpected glitches. If you're flying, get to the airport early (stress is not a pleasant add-on to a trip), bring earplugs for the crying baby two rows behind you, and don't dress like you're going to mow the lawn. If you need to appeal to airline staff for an upgrade or extra pretzels, it will likely help if you don't look like you just came from the gym.
3. Ask for help: Stop by the information center where you can sign up for a park ranger-led tour, get your bearings, and draw up a plan of action. Some of our nation's parks are massiveand offer a wide-range of possibilities. For example, who doesn't know about Yellowstone's Old Faithful? But it is just one of the 10,000 thermal activities that the park boasts (geysers make up just three percent of them). The rest are steaming pools, hissing fumaroles, and bubbling mud pots. Do some research in advance to know what each park has to offer. It may take some planning to experience as much as possible, but after all, it might be a while before you're back so be sure to take advantage of everything you can.
2. Experiment with traveling alone: If you keep putting off travel plans because you're the only one available or interested, then make a go of it alone. But be forewarned: You may have a far better time than you ever expected!
1. Minimize your impact: With all that planning, it's time to enjoy your vacation, but always be sensitive to your host park. Leave nothing behind, but your footprints. Learn more about the issues that face our national parks, andconserve them for generations to come. There are few places in the country–or in the world–that provide as much beauty and inspiration as our national parks. To learn more about how you can help protect our nation's parks, and to enter to win one of three trips to the Grand Canyon later this summer, visit preservetheparks.com.
For more info, go to Outside's National Parks guide.