How to Carry All the Gear You Need While Living on the Road
Or, in other words, an exercise in decluttering and organization necessitated by a 200-square-foot living space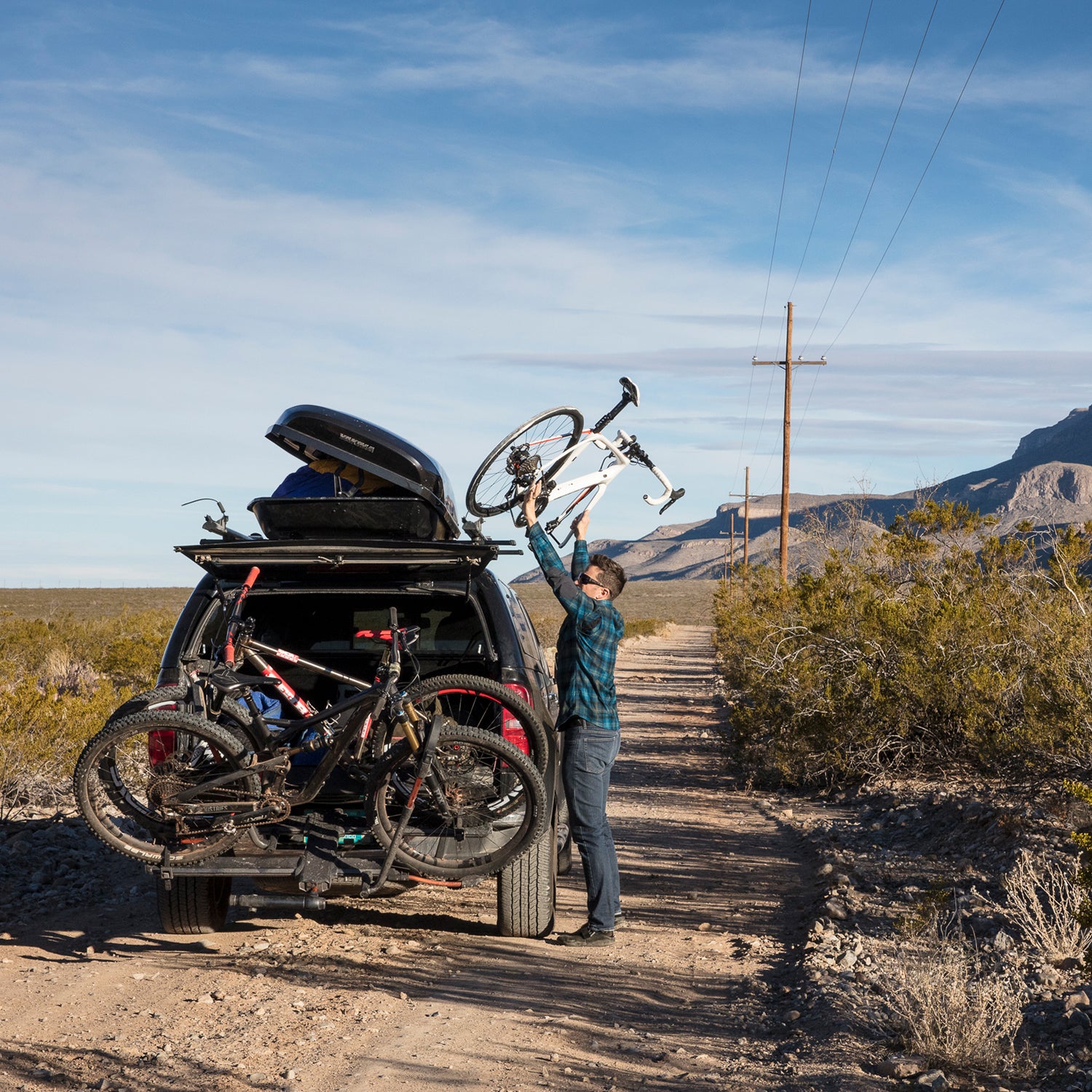 Heading out the door? Read this article on the new Outside+ app available now on iOS devices for members! Download the app.
A decade ago, I'd have scoffed at the suggestion that fitting everything we needed for road life into a 23-foot travel trailer would be tricky. Back then, my wife Jen and I embarked on all manner of western adventures in a 1998 Volkswagen Golf, stuffed to the gills. How hard could it be to fit all our stuff into a setup that, along with a pickup, measures nearly 40 feet long?
Turns out, it's harder than you think, even if you're committed to simplicity.
The day-to-day infrastructure in an Airstream is mostly self-contained, but there are some bulky exceptions: camp chairs, a table, solar panel and battery, a generator, outdoor grill, etc. We also need work essentials, including laptops, backup drives, and photo and video gear.
The Modern Nomad

Our guide to living on the road and spending more time outdoors—without quitting your job.
Beyond that, our interests are wide ranging. We both ride on the mountain and road, which means four bikes and appropriate sundries. We hike and camp, so we always roll with a couple of packs, a tent, and a trail cooking setup, plus bikepacking gear for overnights on the bikes. Fly fishing means we need rods, tackle, and waders. Hunting necessitates bows, a rifle, and camo. Climbing demands shoes, harness, a rope, and a small rack. And that doesn't even get into skiing, surfing, kayaking, or any of the really unwieldy stuff that's currently relegated to storage back home in Santa Fe, New Mexico. 
But we're somehow able to fit it all, thanks to some deliberate pruning—and a few carefully chosen accessories.
Snugtop Super Sport ($TBD)
We knew we needed a topper on our Chevy Colorado for max hauling capacity. After careful deliberation, we chose the Snugtop Super Sport (pictured above; price depends on the dealer), for a few reasons: the locking system seemed the most secure of all the brands we tried; the weather seals were also the best, so no chance of leaking; and it was the simplest to remove and install. (Though that last point has proved moot as we've never taken if off.) Overall the Snugtop has proved durable and indispensable. It gives us a spot to lock up big valuables while away, including bikes—it's so roomy that I've fit eight in the bed. Combined with a Bedrug, which makes getting gear in and out a lot simpler and easier on the knees, it's awesome for bivvies when we want to drive in deep for early starts (as we did for the AZT). We've been happy with it, though we'd have opted for the taller Hi-Liner version if it were compatible with the Colorado.
---
Yakima Showcase 15 ($680)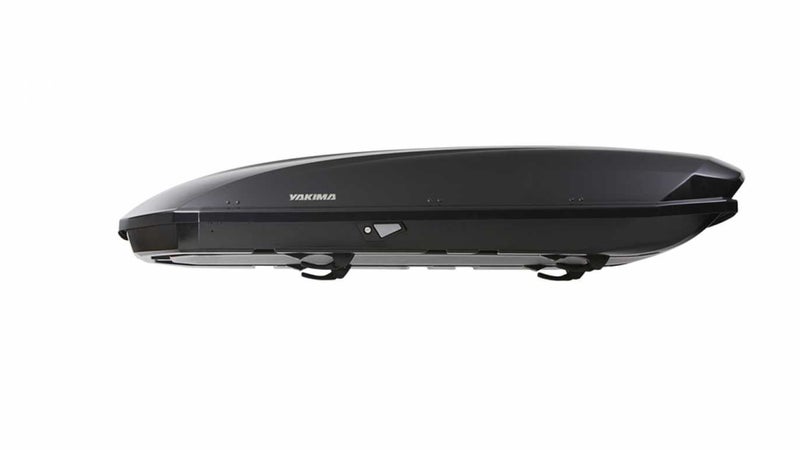 For extra storage and organization, we added crossbars on the roof and a Yakima Showcase 15 cargo box. I've used a lot of roof boxes through the years, and this one is the best yet. It solves my main complaint from past models—poor opening and closing—with a clearly marked key-lock system and a large button that works every time. As is standard, it opens from either side. Installation was simple, courtesy of locking levers that hold the feet in place and ratcheting knobs that clamp the feet onto any shape bars: round, square, or aero. Yakima makes a box with 30 percent more space, but this one is ample for our needs, providing storage for bulky items like sleeping bags, backpacks, bikepacking gear, and a tent that we don't use every day. Best of all, we haven't seen any real decrease in gas mileage with it installed.
---
Thule ThruRide 535 ($230)
Storing and hauling four bikes has been probably our biggest challenge. On the truck's roof, I've chosen Thule ThruRide 535 fork-mount trays, which are the most versatile and ingenuous model on the market. The clamping mechanism is a camming-style device that locks down on any size thru axle, eliminating the need for bulky adapters and questions of what will fit and won't. There are adapters for nine-millimeter QR wheels (included), though we haven't used them since most modern road bikes are thru-axle equipped. My only niggle: I wish that the racks came with extenders for fat tires on the rear—the stock fits up to three inches, but if you have bigger wheels I got tired of constantly upgrading my fork-mount trays to keep up with the ever-changing standards, and with these racks I shouldn't have to anytime soon.
---
Kuat NV 2.0 ($630)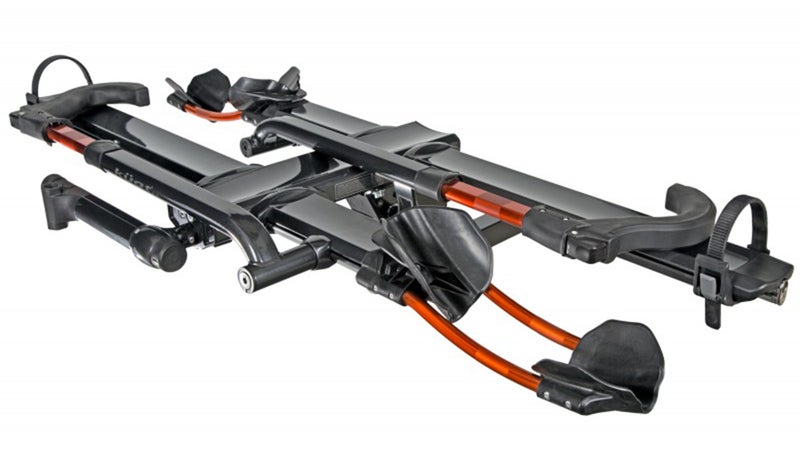 One of the upgrades we made to Artemis (our Aistream) when we lifted her was to add a hitch mount, which we now fill with a Kuat NV 2.0 rack. The original NV was my go-to rack for years, and this new version keeps the all-metal build quality and durability but also has some small, welcome tweaks. Most importantly, the lever to swivel the rack is now situated between the two trays, which, while not quite as convenient as Thule's front-grip, is far easier and more convenient than the prior model. The lock design is also improved, with the ability to lock each cable only to itself, should you be carrying just one bike, or together for carrying two. The handy magnets on the cable ends keep the locks in place when not in use, too. And the knob for tightening the rack into place on the hitch is now lower profile (thus less likely to drag), as well as easier to loosen and tighten, which makes it easy to swap this rack between the trailer and the Colorado if we're parked somewhere for a stint and want to carry bikes on the back of the truck.
---
Denver Outfitters Classic Rod Vault ($300)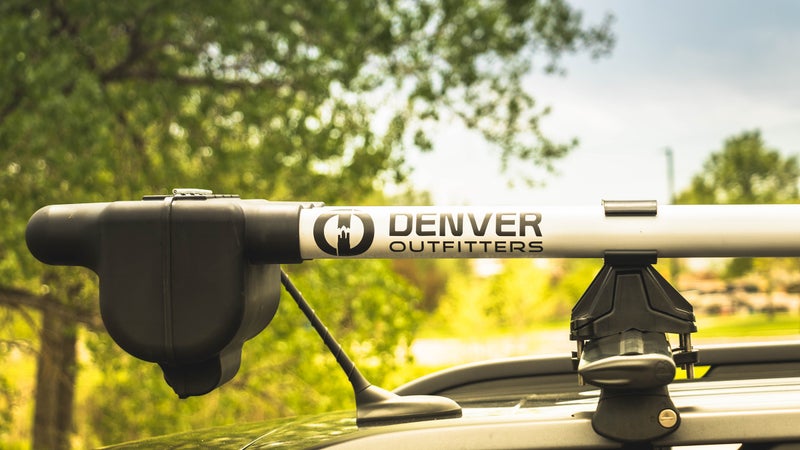 The final piece of the puzzle, which I haven't had a chance to use yet, is Denver Outfitters' Classic Rod Vault, which provides storage for three fully assembled fly rods. While it's generally best to break down your rods for safest storage and transport, t's nice to have somewhere to stash them quickly and securely if we're running up and down a river or fishing day after day. The aluminum tubes on this roof-mount rack are 10-foot-long, and the nylon end piece won't scratch or ding your reel and is also lockable. Full report when fishing season arrives, but so far this fishing case looks like a perfect addition.
---
Friends tease that we need less stuff, a bigger truck, or both. The less stuff is probably true, but honestly, we could fit everything into just the truck and trailer—no box or racks. The add-ons, however, let us spread out and keep organized. So instead of constantly packing, unpacking, and digging for gear, we spend more time out using it.
Lead Photo: JJAG Media