What Are the Best Active Honeymoon Destinations?
I'm looking for a good destination for an active honeymoon this summer. We're fit, but local day hikes are the extent of our outdoor skills; we don't know how to ski and we're too pale to just lie on the beach. Both U.S. and international destinations are fine.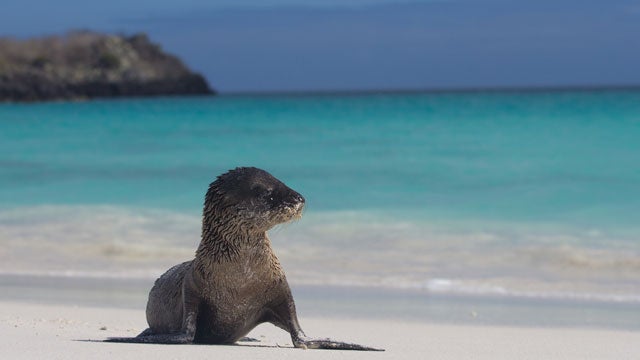 Heading out the door? Read this article on the new Outside+ app available now on iOS devices for members! Download the app.
For many people, a honeymoon means serious beach time. But there's no reason why it has to be that way. I have some friends who spent their honeymoon in Juneau, Alaska, tackling short hikes by day and hitting the town for great meals each night; another pair went for an epic multi-day canoe trip in northern Ontario. Since it sounds like you're generalists, I'd recommend a multi-activity trip somewhere that offers a whole array of possibilities. Here are some options to get you started.
Active Honeymoon Destinations: Galapagos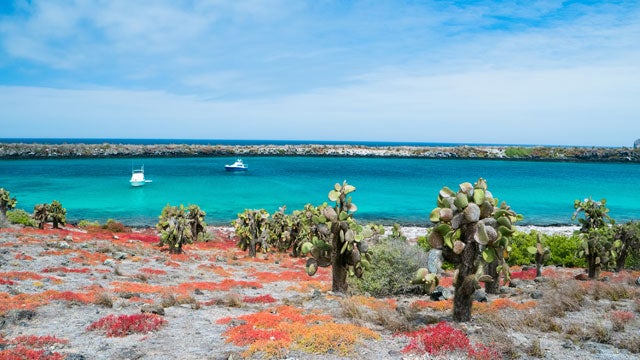 Ecuador's famous islands are at the higher end of the cost spectrum, but they were made for "once in a lifetime" trips—honeymoons, major anniversaries, and so on. I visited them in April on board a Lindblad Expeditions ship, and the cruise was a heady mix of active luxury. We snorkeled, kayaked, swam and hiked, and in the evenings we sipped cocktails and learned about evolutionary biology and the islands' influence on Darwin's theory. The wildlife viewing was like nothing I've ever experienced—and I live next door to Alaska.
There are a number of Galapagos-based ships catering to a range of budgets. Another option is to stay at a hotel in one of the islands' handful of settlements and venture out for day trips by boat. Puerto Ayora, on Santa Cruz, is the largest, most well-equipped town.
Active Honeymoon Destinations: New Zealand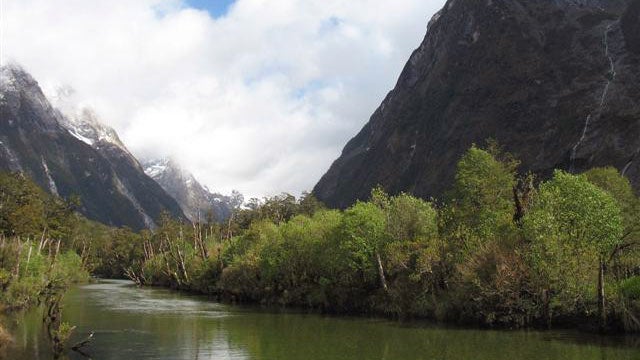 New Zealand has it all: sea kayaking, incredible hiking, glacier treks, and a full menu of adrenaline sports. Queenstown, on the South Island, is the jumping-off point for some of the country's most famous multi-day hiking trails, including the Milford Track. These trails, which generally include serviced huts for hikers to sleep in, are heavily traveled and could be a good bet if you're interested in tackling your first backpacking trip. The town is also the birthplace of bungee jumping, so it's a great place to take your first leap.
One caveat is that our summer coincides with the New Zealand winter, and things on the South Island can get cool. But the northern sections of the North Island fall into a sub-tropical zone, and when I visited early in a southern hemisphere winter they were still warm and sunny. Head to the Bay of Islands for paddling, hiking and laid-back ocean cool.
Active Honeymoon Destinations: Dominica and Barbados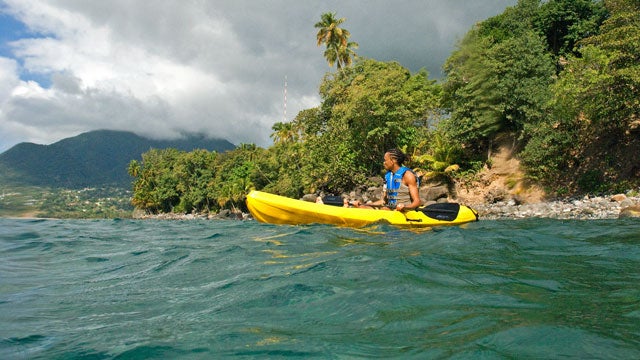 The Caribbean is a classic honeymoon spot, but the less-visited eastern islands are not what you'd expect: Instead of all-inclusive brand-name resorts, you'll find boutique hotels, eco-resorts, and plenty to do besides lying on the beach.
The tiny island nation of Dominica is fashioning itself into an active eco-destination: Take your pick of mountain biking, canyoneering, diving and snorkeling, hiking, kayaking and zip-lining. And while Barbados hosts plenty of more traditional sun-seekers, it's also becoming a go-to for water sports. There are serious waves in the Soup Bowl, right in front of the sleepy surf town of Bathsheba, on the island's east coast, and kiting and windsurfing on the southeast corner. On land, the Barbados National Trust leads weekly hikes that range from 5 to 15 miles. There's even a local branch of the Hash House Harriers, if you're into boozy jogging. Going in the summer means deals to be had; if they're not posted, ask for off-season rates.
Active Honeymoon Destinations: Olympic Peninsula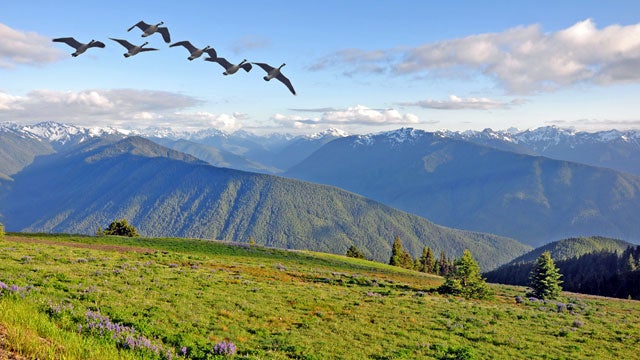 Closer to home, Washington's Olympic Peninsula is the Pacific Northwest at its best: mountains, water, rainforest, and sleepy backroads. The area is popular with cycle tourists, and Olympic National Park is laced with hiking trails for all ability levels, as well as the Sol Duc Hot Springs. Paddlers can head to the Hood Canal, on the peninsula's eastern shore.
There are farmers markets, coffee shops and other urban necessities in the seaside towns of Port Angeles and Port Townsend, on the north coast. As far as convenience is concerned, it's an ideal destination: The peninsula is compact and easy to explore with a rental car, and Seattle is just a couple of hours away
Trending on Outside Online