What Are the Best Bite-Sized Portions of the Pacific Crest Trail?
A friend and I are planning to hike a portion of the Pacific Crest Trail next summer. We'll have a week. What are the best sections for a trip like this?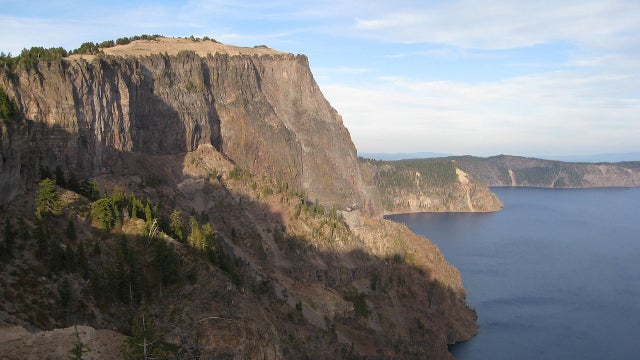 Heading out the door? Read this article on the new Outside+ app available now on iOS devices for members! Download the app.
America's other long-distance epic is having its moment in the sun these days: Cheryl Strayed's bestselling memoir, Wild, is just the most prominent example of the PCT popping up on the cultural radar in recent years. The trail runs for 2,650 miles, from Mexico to Canada via California, Oregon and Washington, passing through everything from desert to glacier-clad volcanoes. It takes months to hike in its entirety; with just a week, you've got plenty of choices
To help narrow it down, I called up Jack Haskel, the Trail Information Specialist at the Pacific Crest Trail Association.
"There are a lot of options," says Haskel. "It'll come down to personal preference but it also comes down in my mind to scenery, logistics, and avoiding the crowds." He suggests that prospective hikers start by taking a good look at a map–the PCTA has one online–to see which sections appeal to them.
For those who don't mind company and want plenty of public transportation options to help them access the trail, Haskel recommends a classic stretch through the Sierra Nevada. "The John Muir Trail section of the Pacific Crest Trail is probably the most recommended section of the PCT," he says. Visitors aiming for the Sierra can fly into Reno or San Francisco, or even Los Angeles, and make their way to the trail from there.
Haskel also says that hikers will have a good time pretty much anywhere in Washington state. One tactic he suggests is to pick one of the volcanoes that dot the trail through the Cascades and hike the stretch surrounding it. Good options include Mt. Adams, Mt. Rainier, or Mt. Jefferson.For solitude, he recommends the Klamath Mountains in Northern California. "One place that I love to send people to because it's beautiful mountain hiking and relatively little used is what we call the Big Bend section," he says. The trail through this area feels remote, but it's still accessible via the I-5 corridor.
The PCTA maintains a detailed website with resources for hikers. Check the "Find a Trip" page for tips on selecting your section.
Trending on Outside Online