What Are the Best Marathons for Travelers?
I don't want to run just any old urban marathon: I'm looking for a destination race that will let me combine an incredible trip with my athletic endeavors. Any ideas?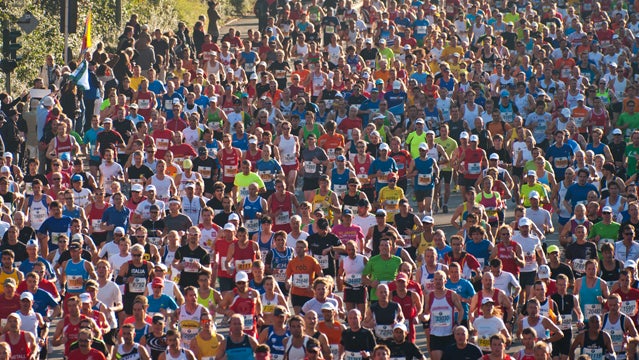 mkrberlin(Photo)
Heading out the door? Read this article on the new Outside+ app available now on iOS devices for members! Download the app.
Makes sense to me. If you're going to be running for hours on end, you might as well enjoy the view, right? We've picked a selection of races that focuses on the earth's wilder side, from coastlines to wildlife-packed tundra. You'll still suffer, though.
Honolulu Marathon
Great Wall Marathon
Northwest Passage Marathon
Northern California's Marathons
The Best Marathons for Travelers: Honolulu Marathon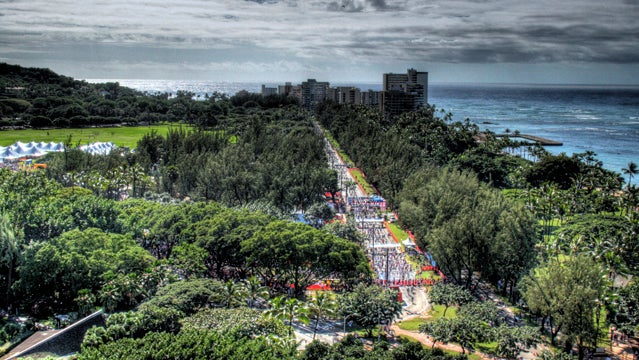 This late-season race follows the Oahu coastline through central and suburban Honolulu, Hawaii's biggest city, passing through beach parks, across tourist-heavy Waikiki, and along the edge of the famous Diamond Head. Before or after the race, you can take your pick of Hawaii's beaches and water sports, or hit the hills for a hike.
There's no qualifying time, and no cap on the number of runners who can enter, though fees are substantially lower if you register early. The next Honolulu Marathon happens December 8, 2013.
The Best Marathons for Travelers: Great Wall Marathon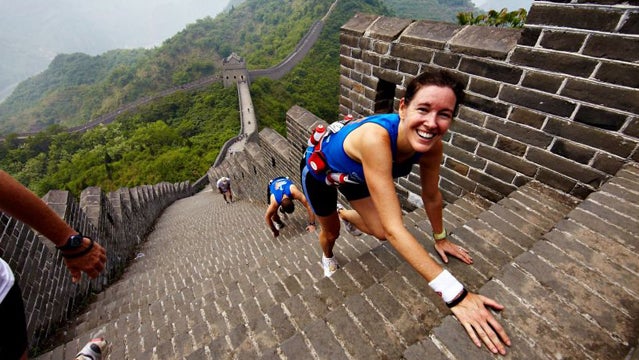 As you might guess from the name, the annual Great Wall Marathon follows China's famous landmark, with sections of it sending runners along the top of the 2,200-year-old wall itself.
To get in, you'll have to deal with some bureaucracy: Foreign runners must sign up for a 6- or 7-day package tour that hits the highlights of Beijing and the area around the wall. (Chinese residents are exempted from the tour requirement and can sign up for just the race itself.) The good news is that you have a while to train: The next Great Wall Marathon is scheduled for May 17, 2014.
The Best Marathons for Travelers: Northwest Passage Marathon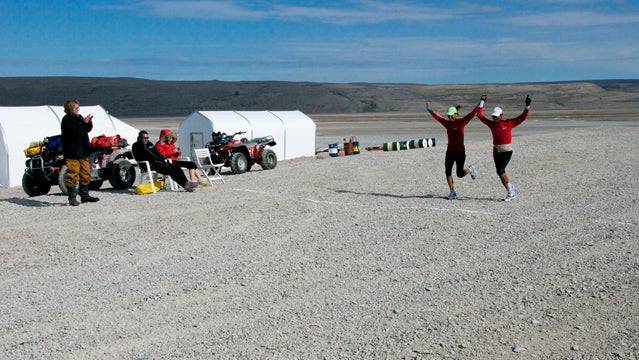 The Northwest Passage Marathon begins and ends at a remote wilderness lodge on Somerset Island in Canada's High Arctic, and follows a loop that includes stretches of shoreline along the fabled passage itself. Expect to share the trail with wildlife, including muskox, beluga whales, and, occasionally, polar bears. The race takes place in early July, when the sun never sets and the frozen land thaws out briefly.
This is another race that requires a package booking rather than a simple entry fee; your tour gets you accommodation, meals, wildlife-spotting excursions and transportation to the lodge from Yellowknife, Canada's northernmost major city.
The Best Marathons for Travelers: Northern California's Marathons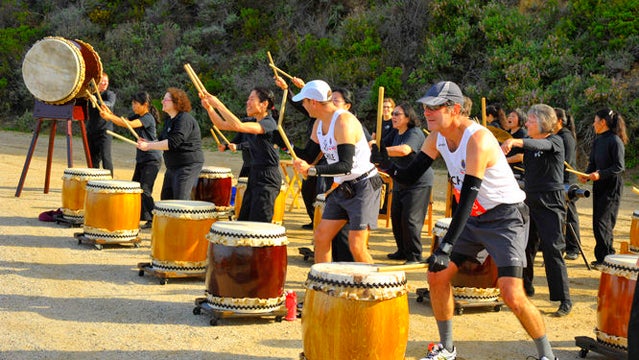 Not up for international travel? Hop a plane to California, and take your pick. The Humboldt Redwoods Marathon course snakes through Humboldt Redwoods State Park, south of Eureka, beneath trees that are hundreds of feet high and hundreds of years old. A short hop south, the Napa Valley Marathon follows a beginner-friendly, gentle course through California wine country, and down on the coast, the Big Sur International Marathon, a Boston qualifier, offers a more challenging route that mixes redwoods, coastal views, and plenty of ups and downs. (There's a six-hour time limit on both those last two, so plan accordingly. )
The next Humboldt Redwoods Marathon is on October 20, 2013. The Napa Valley Marathon happens March 2, 2014, and the Big Sur International Marathon is slated for April 27, 2014.
Lead Photo: mkrberlin
Trending on Outside Online